Like many of you, I see the new year as an exciting opportunity to set some epic goals for the year ahead. This year is no different and one I'm very excited by is my goal to read for at least 30 minutes every day in 2016.  This 30 minutes won't include reading children's books with the kids either.  I'm talking about reading books just for me whether they be physical books, e-books, or audio books.
Here are my picks for January 2016:
Year of Yes: How to Dance It Out, Stand In the Sun and Be Your Own Person by Shonda Rhimes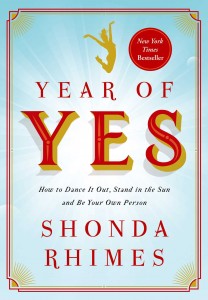 I LOVE anything that Shonda Rhimes is involved with (especially Scandal) so I'm sure I'm going to enjoy reading this gem.  I've heard nothing but great things about this one!
Synopsis:  This poignant, intimate, and hilarious memoir explores Shonda's life before her Year of Yes—from her nerdy, book-loving childhood creating imaginary friends to her devotion to creating television characters who reflected the world she saw around her.  And it chronicles her life after her Year of Yes had begun—when Shonda forced herself out of the house and onto the stage, appearing on Jimmy Kimmel Live, and giving the Dartmouth Commencement speech; when she learned to say yes to her health, yes to play and she stepped out of the shadows and into the sun; when she learned to explore, empower, applaud, and love her truest self. Yes.
This wildly candid and compulsively readable book reveals how the mega talented Shonda Rhimes, an unexpected introvert, achieved badassery worthy of a Shondaland character. And how you can, too.
Wake Up Happy: The Dream Big, Win Big Guide to Transforming Your Life by Michael Strahan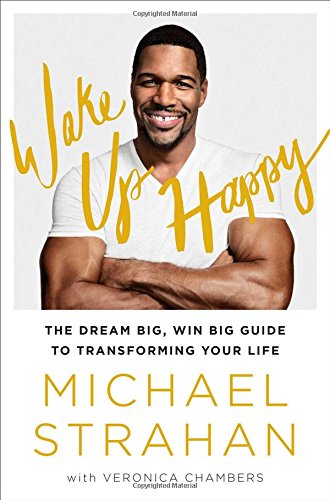 I never watched Michael Strahan play football for the New York Giants, but ever since he started hosting the morning show with Kelly Ripa I started following and discovered I adore him.  He's appears to be such an optimistic, down-to-earth, easy-going guy.  Therefore, I'm interested to read this and learn more about him and his views on life and dreaming big.
Synopsis:  In Wake Up Happy, Michael shares personal stories about how he gets and stays motivated and how readers can do the same in their quest to attain their life goals.  Inspiring and chock full of advice that will help the reader make significant strides toward pursuing his or her dream, Wake Up Happy is a book no one, young or old, male or female will want to miss.
Best Friends Forever by Kimberla Lawson Roby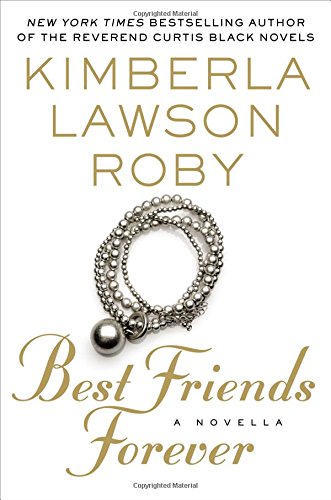 If possible, I like to have at least one fiction book in the mix of books I'm reading during any given month.  I enjoyed reading some of Kimberla Lawson Roby's books in the past so I'm excited to read her latest book.  Sounds like a good one!
Synopsis:  Things are falling apart in the Richardson household. Angry arguments between Celine and her husband, Keith, have become routine. She resents that he's working long hours and staying out all night, and he accuses her of not giving him the attention he deserves. Their marriage is at a cross-roads and Celine worries how her 10-year-old daughter, Kassie, will be affected.
But the situation turns devastating when Celine is diagnosed with breast cancer. As her relationship with Keith deteriorates, Celine worries that she'll be left to navigate the difficult process of cancer treatment alone. But comfort and support come in the form of Celine's best friend, Lauren. They've been attached at the hip since they were children and it is Lauren who's there for Celine in her darkest moments.
Now, Celine will be forced to make tough decisions-about her marriage and otherwise-and for the first time in her life, she wants to give up. Lauren vows to help by any means necessary and makes the kind of sacrifice only a best friend can. But will it be too late?
Your turn:  What are your reading goals for the new year?  What books do you think I should read in 2016?  If you have any suggestions please feel free to share in the comments.