If you follow my blog, you may have noticed I feature a variety of children's and adult books on my blog.  I do not believe in discrimination or segregation of any kind, especially when it comes to books.  And although I read a variety of different books with my kids, I get really excited whenever I come across books or different items that feature multicultural or African-American children.  Why?  Because growing up as a kid there weren't many dolls, coloring books, cartoon characters, or flash cards for multicultural children.  Thankfully, today there are more options available for parents and children to choose from.  Check out these fantastic stocking stuffers listed below!
Coloring and Activity Books
The kids and I LOVE this series of coloring and activity books by Crystal Swain-Bates!  She's the author of the popular children's book Big Hair, Don't Care.  Crystal founded a black-owned publishing company called Goldest Karat Publishing.  Their mission is to fill a critical niche in African-American literature by providing books that fill the untapped needs of young African-American boys and girls in stories they will want to read again and again.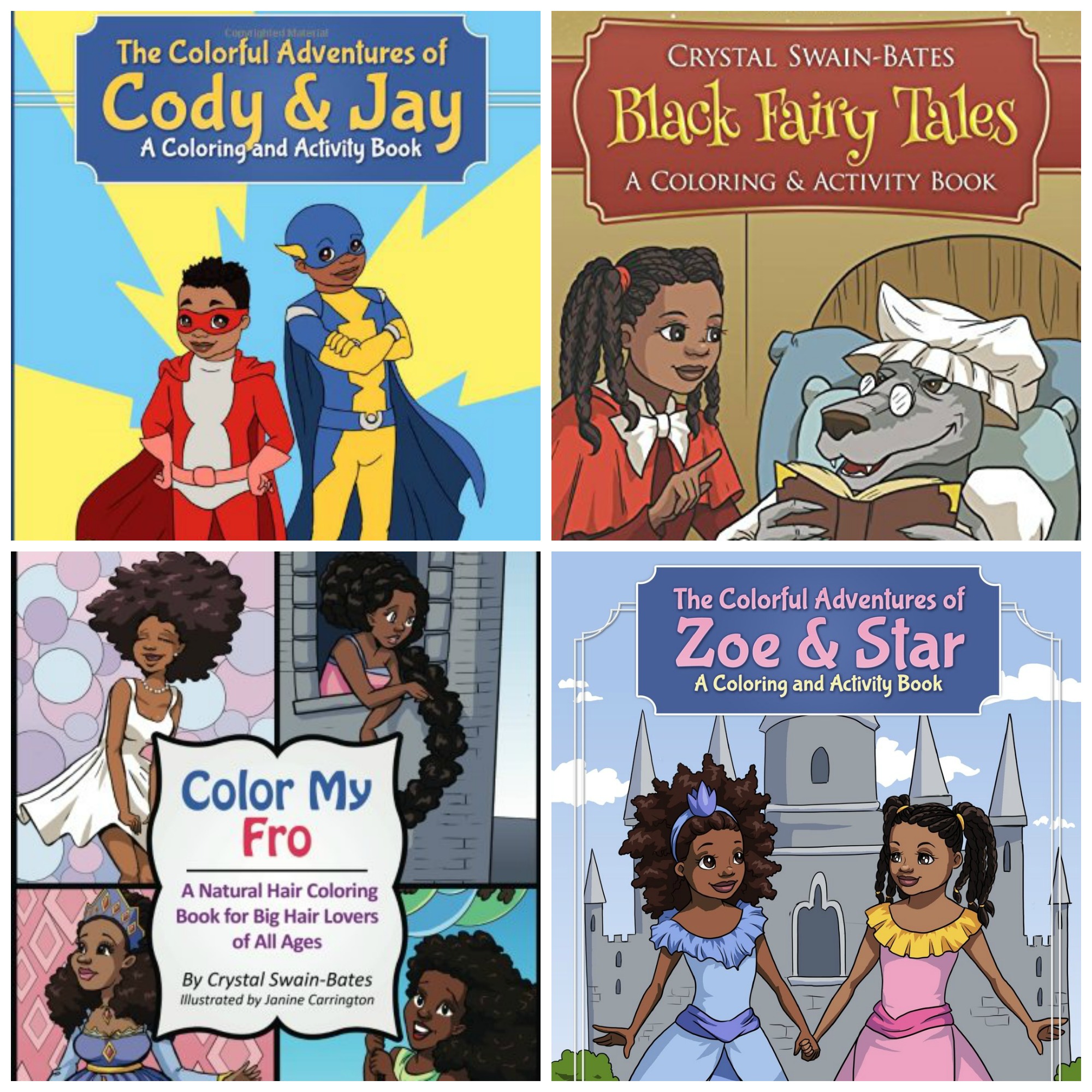 Not only can kids color in the pages, but they can also do fun activities like filling in the missing vowels to discover hidden sentences, draw pictures, and write their own stories.  My kids are still a bit young to do most of the activities, but we're holing on to these beauties until they are a bit older.  I'd say these are perfect for children ages 5 – 9.  However, if you like coloring books like I do even adults would enjoy these.  A real treat!
Interesting in ordering these coloring books for your little readers, church group or school?
The Colorful Adventures of Cody & Jay
The Colorful Adventures of Zoe & Star
Color My Fro
Black Fairy Tales
ABC Me Flashcards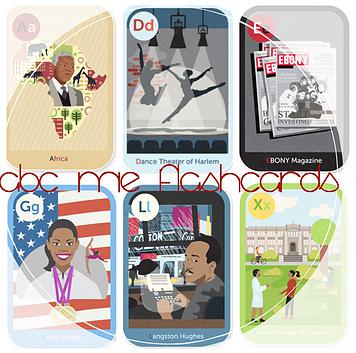 I came across these amazing ABC Me Flash Cards on Instagram.  Have you seen these yet?
Designed to be used in a myriad of ways, ABC Me Flashcards are illustrated in vibrant colors with easy to understand wording on the back. They begin with the alphabet but A isn't for apple. This time, A is for Africa. And so from A to Z or from Africa to Zora Neal Hurston, younger children can learn their ABC's and older children can use the same cards to learn about their history.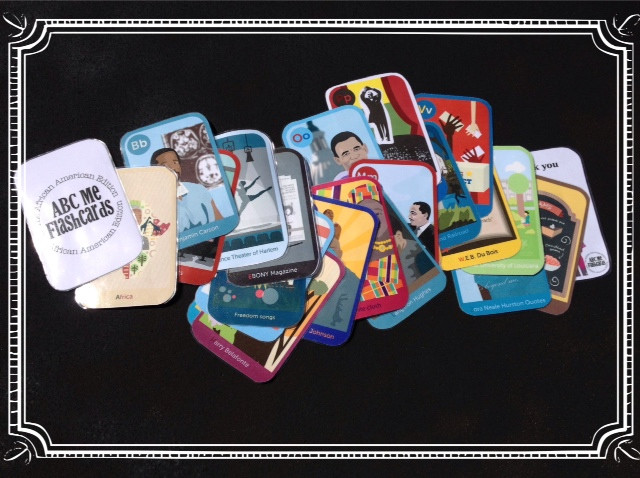 Mom and teacher Leilani Brooks came up with the idea to create these flashcards.  While looking for ways to teach her children about their history and culture, she discovered that there weren't enough resources for teaching African-American history to young children. After purchasing a set of flashcards depicting American Presidents and seeing our 44th President, Barack Obama represented, Leilani was inspired. She called long time friend, educator and historian, Stevi Meredith. Brooks told Meredith she had an idea to make flashcards about African American accomplishments and culture. After some brainstorming, the two came up with what is now ABC Me Flashcards: The African American Edition.
I hope you enjoyed these two stocking stuffer ideas!  The beauty of stocking stuffers is that they don't have to be off someone's list and they can range in price from $1 to $100 or more. More importantly, they can be fun, quirky, sweet, one-of-a-kind, and just from you.
Happy shopping and happy stuffing!
For more information about Crystal Swain-Bates click here to visit her website.  You can also follow her on Facebook and Instagram.
Interested in purchasing ABC Me Flashcards?  Click here to visit their website.  You can also follow ABC Me Flashcards on Instagram and Facebook.
Disclaimer:  This is not a sponsored post.  All opinions expressed are my own.
Your turn:  Did you enjoy this post?  What are you planning to put in your little ones stockings this year?  Feel free to share in the comments.