Thanksgiving has always been my favorite holiday of the year.  Yes, I am a true foodie at heart, but that's not the only reason why I love Thanksgiving.  (Really, it's not!)  To me, everything about the day provides a sense of comfort.  Stuffing your face and eating until you're comatose…well, that's just an added bonus.
This will be my third time enjoying Thanksgiving as a parent with the kids.  I'm looking forward to enjoying family, good food, and of course reading some great books with the kids before the holiday arrives.  There are so many Thanksgiving-themed books available you may end up having a hard time deciding which ones to read.  To make it a little easier I've rounded up a collection of board and picture books that will teach your kids the importance of gratitude, thankfulness, and kindness mixed in with a little fun and food…yum!  Enjoy!
Board Books
Who's Coming for Dinner, Little Hoo? by Brenda Ponnay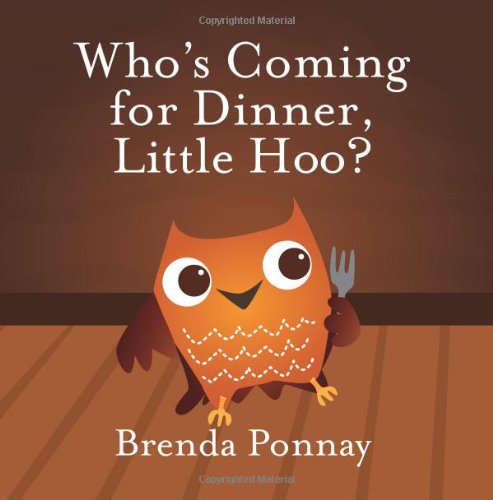 Whooo's Ready for Thanksgiving? Little Hoo is hosting all of his friends for a Thanksgiving feast, but first they have to arrive. Toddlers will love guessing who will be at the door in this "Knock, Knock" book featuring a little owl and his friends and family.

My Thanksgiving Prayer by Crystal Bowman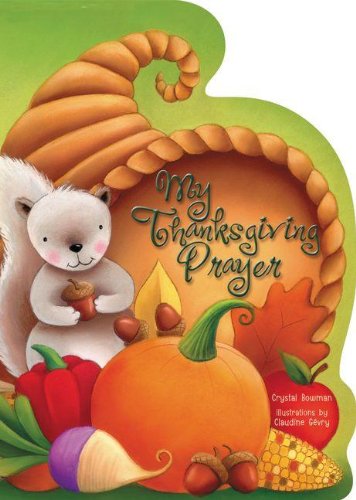 This oversized board book features a child thanking and praising God for the big and small joys of life. Children will delight in the colorful illustrations and the catchy rhyming text.
Thanksgiving Parade by Kelly Asbury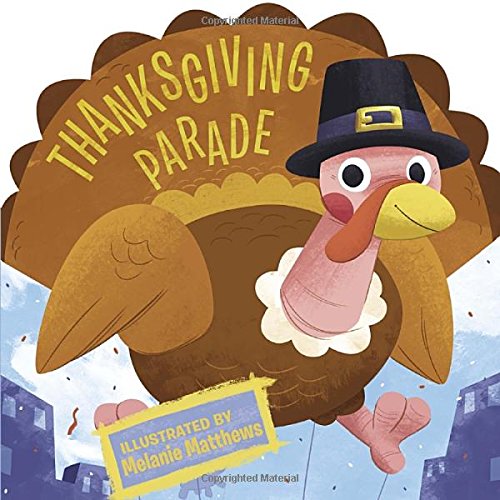 Through rhyming text, this shaped board book captures some of the best features of the parade, as seen through the eyes of a child.
Turkey Time! by Price Stern Sloan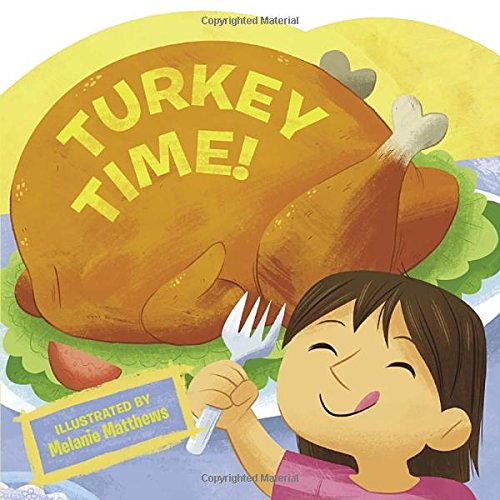 Through rhyming text, this adorable book walks through Thanksgiving Day in the lead-up to the big meal.
Five Silly Turkeys by Salina Yoon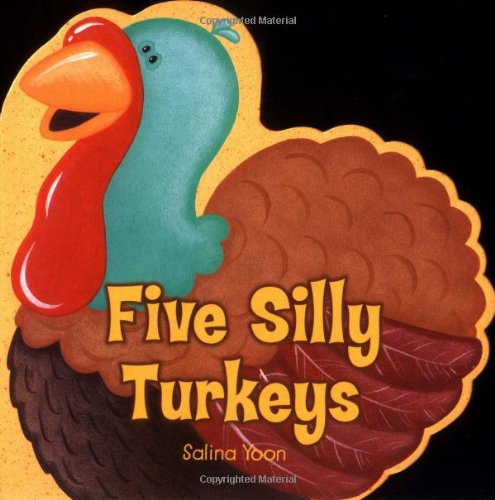 Toddlers will love the silly Thanksgiving turkeys in this fun counting book full of silly turkeys doing very silly things!  From twirling on a dance floor to being chased by a bee to tanning in the sun, these are no ordinary Thanksgiving turkeys. This shiny fabric–tabbed book is a holiday treat that is sure to be gobbled up quickly.
10 Fat Turkeys by Tony Johnston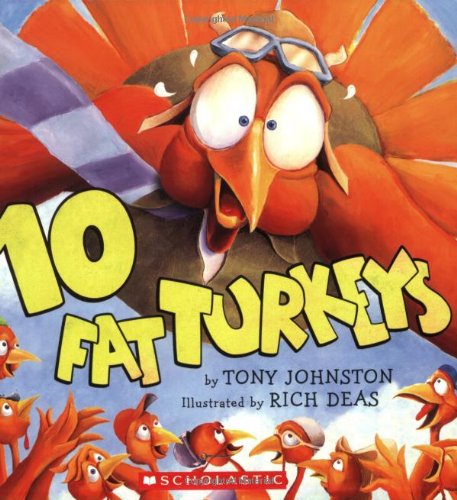 Little readers will gobble up this silly story about ten goofy turkeys and their antics: swinging from a vine, strutting on a boar, doing a noodle dance, and more.
Picture Books
Turkey and Mr. Bear by Jessika Daly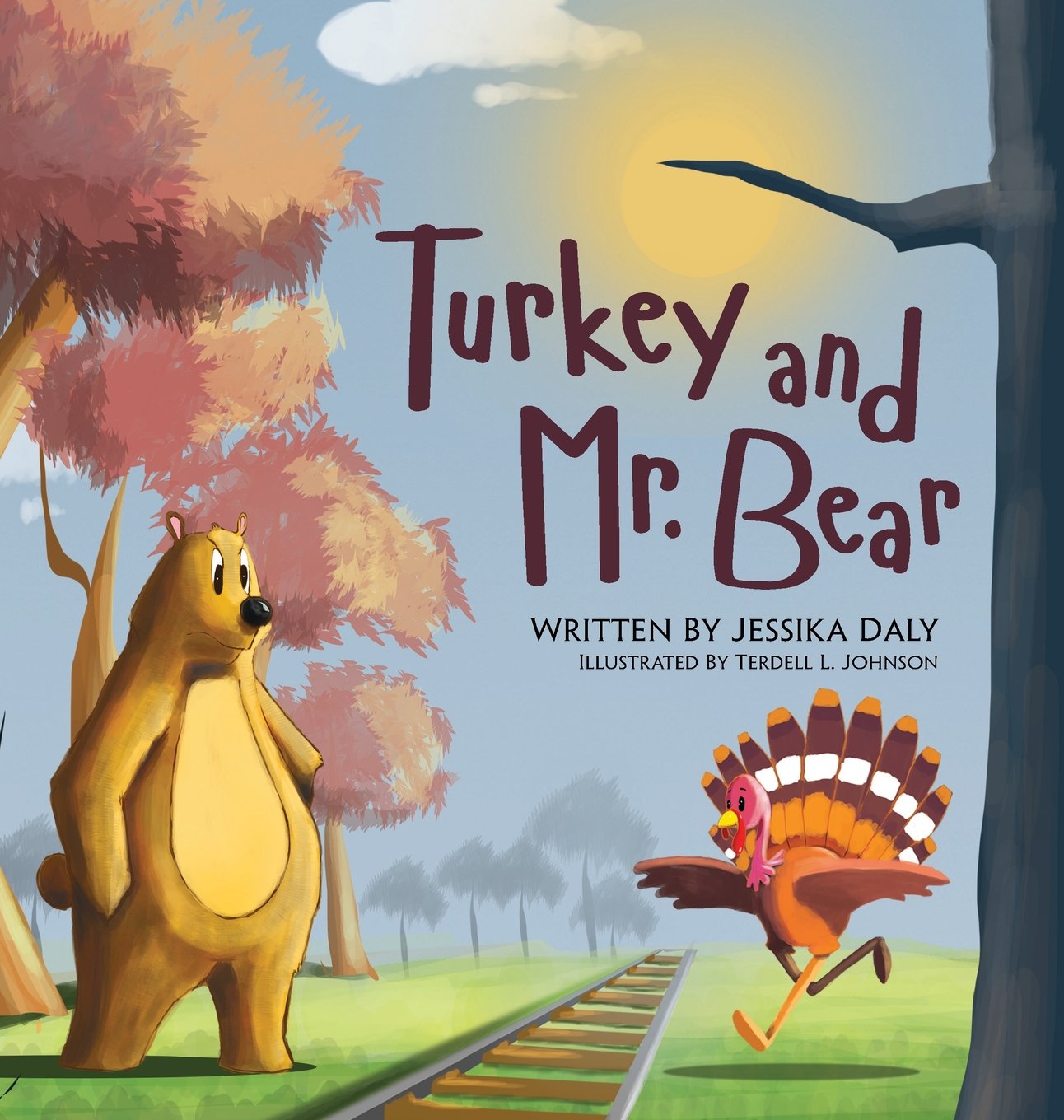 When Turkey shares his enthusiasm for Thanksgiving with Mr. Bear, he learns that he has no idea what that holiday really means. With wild ideas about birthday cake, fireworks and stockings hung by Santa, he soon finds out what Thanksgiving is all about. What does that mean for Turkey?
The Very Stuffed Turkey by Katharine Kenah and Binny Talib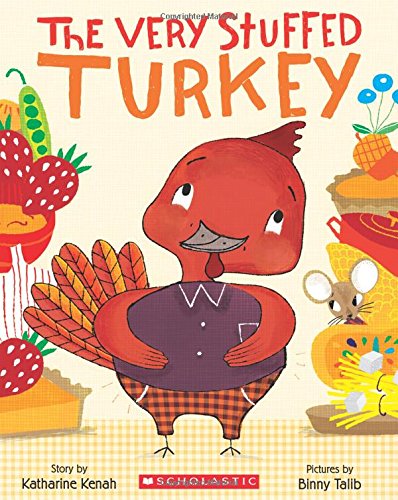 A Thanksgiving story featuring a large turkey with a big problem.  He's been invited to EVERYONE'S home for dinner!  With five homes to visit — Horse's, Pig's, Sheep and Goat's, Cow's, and Mouse's –Turkey knows there'll be a ton of food to eat. But there will also be friends and their families who can't wait to celebrate the holiday with Turkey! Can this very plump bird make it through every meal without bursting?

The Great Thanksgiving Escape by Mark Fearing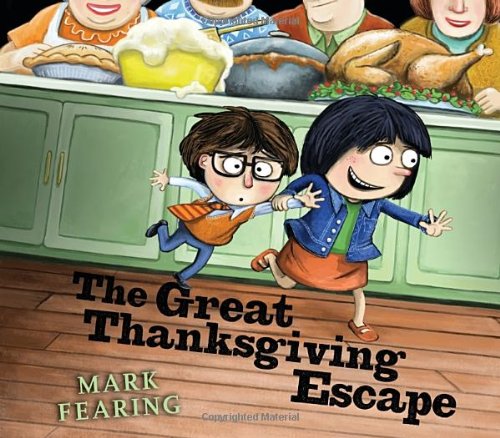 It's another Thanksgiving at Grandma's. Gavin expects a long day of boredom and being pestered by distantly related toddlers, but his cousin Rhonda has a different idea: make a break for it – out of the kids' room to the swing set in the backyard! Gavin isn't so sure, especially when they encounter vicious guard dogs (in homemade sweaters), a hallway full of overly affectionate aunts, and worse yet, the great wall of butts! Will they manage to avoid the obstacles and find some fun before turkey time? Or will they be captured before they've had a taste of freedom?
Turk and Runt: A Thanksgiving Comedy by Lisa Wheeler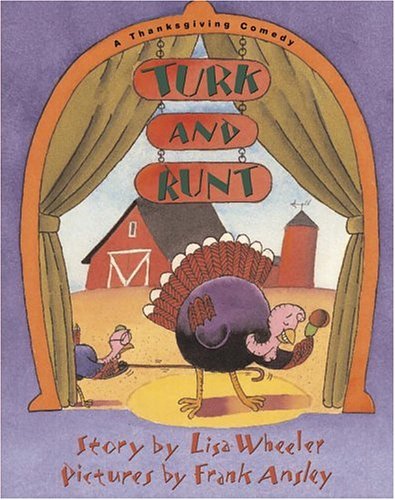 A Thanksgiving comedy story about two brother turkeys and how they save each other from being someone's Thanksgiving dinner.  I'd recommend this one for kids ages 5 – 8.
Thanksgiving for Emily Ann by Teresa Johnston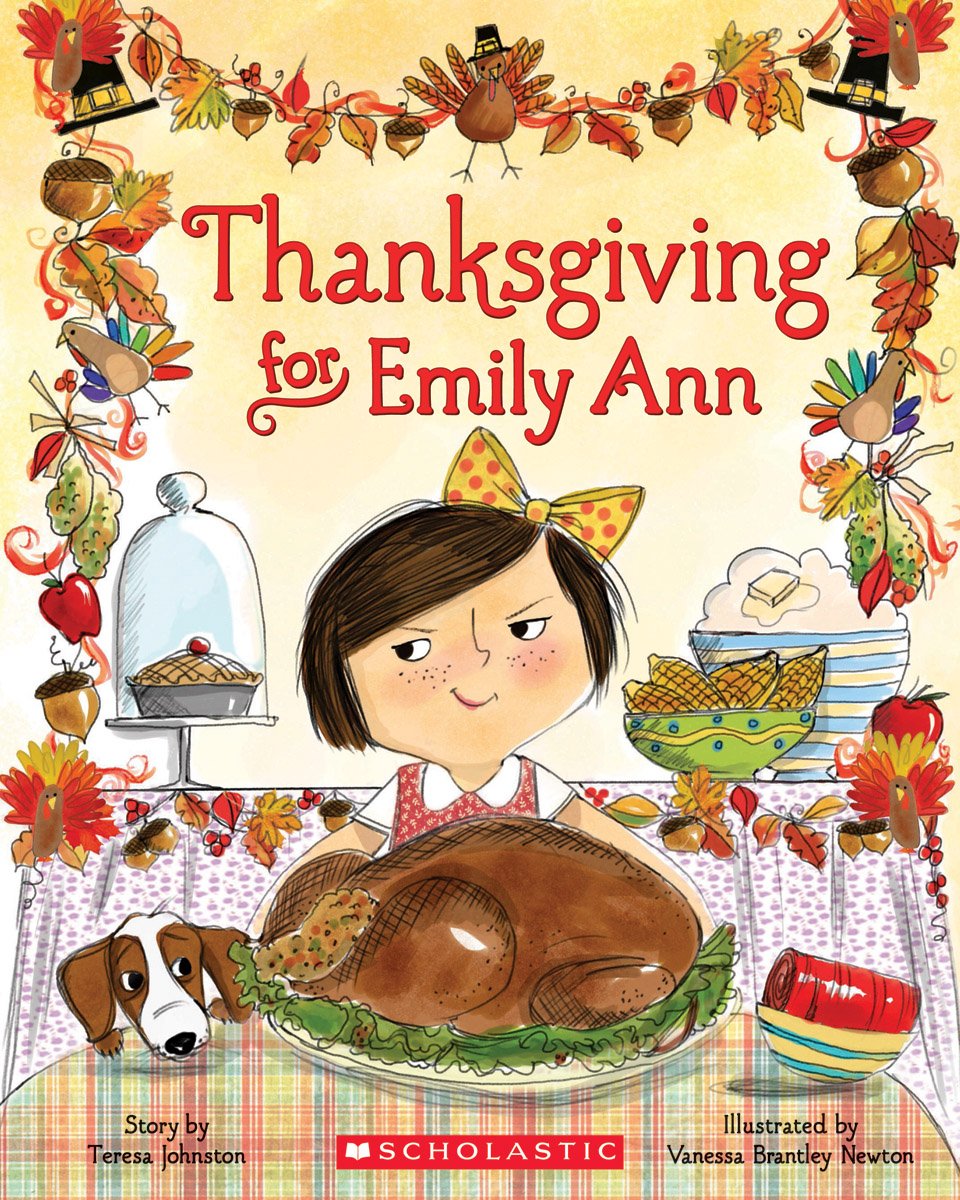 Celebrate Thanksgiving in this sweet, rhyming story all about family and togetherness!
Emily Ann doesn't like Thanksgiving, not one bit. With all the hustle and bustle of the holiday, she feels a little ignored…and just a little bit sad. But just as Emily Ann prepares to do her worst, her family comes together to show her what matters most about Thanksgiving: family.

Thanks for Thanksgiving by Julie Markes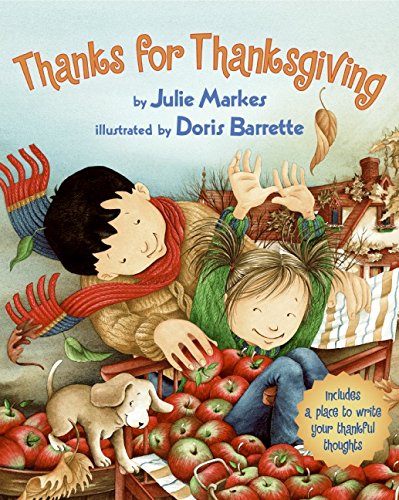 From the turkey on the table to warm, cozy cuddles, life is full of small things and bigger pleasures. But what is most important is being able to share them with family.  This book reminds kids and adults alike about the little details that make each day enjoyable and the illustrations bring the thoughtful words to life.
Turkey Trouble by Wendi Silvano and Lee Harper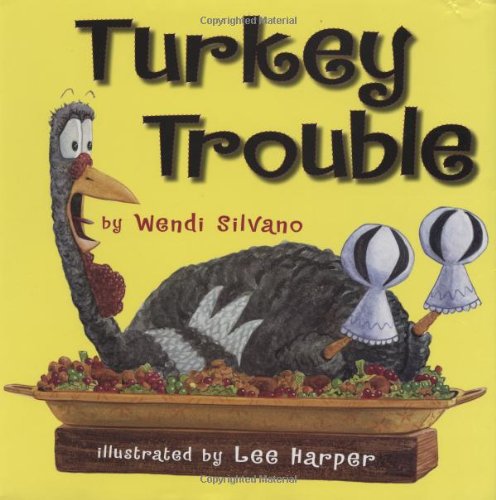 Turkey is in trouble. Bad trouble. The kind of trouble where it's almost Thanksgiving . . . and you're the main
course. But Turkey has an idea–what if he doesn't look like a turkey? What if he looks like another animal instead?
After many hilarious attempts, Turkey comes up with the perfect disguise to make this Thanksgiving the best ever that puts a nice twist on the story's ending. Vegetarians rejoice! (No, I'm not a vegetarian, but I think they will enjoy the alternative ending.) This is a fun read aloud book to read with the kids.
Bear Says Thanks by Karma Wilson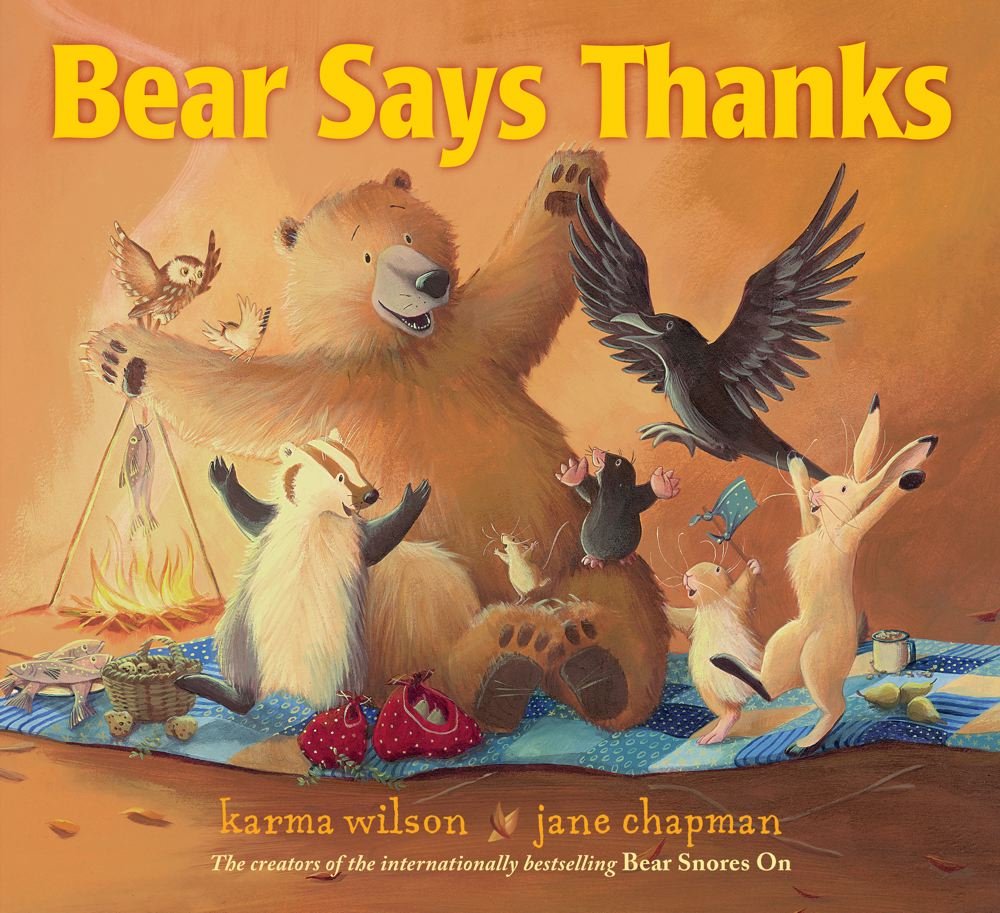 Bear has come up with the perfect way to say thanks—a nice big dinner! When Bear decides to throw a feast, his friends show up one by one with different platters of delicious food to share. There's just one problem: Bear's cupboards are bare! What is he to do?
T is for Turkey: A True Thanksgiving Story by Tanya Lee Stone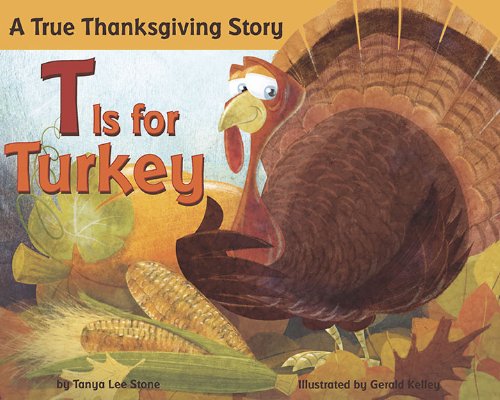 An ABC Thanksgiving book.  A group of children puts on a play using rhyming couplets, featuring each letter of the alphabet, to provide the facts about Thanksgiving Day.
The Little Kids' Table by Mary Ann McCabe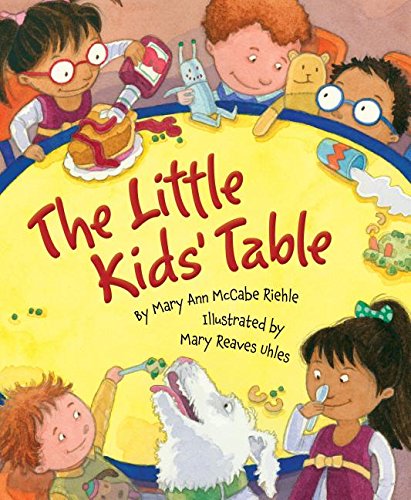 Everyone knows that the little kids table is the place to be for any holiday or family gathering. They just know how to have fun! This silly, rhyming story follows a group of rambunctious cousins from table setting to dessert.
But wait…there's more!  I also included these three bonus books.
Don't Let Auntie Mabel Bless the Table by Vanessa Newton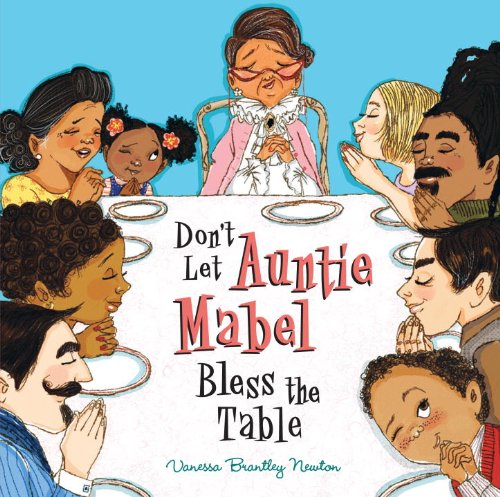 Sharing the Bread: An Old-Fashioned Thanksgiving Story by Pat Zietlow Miller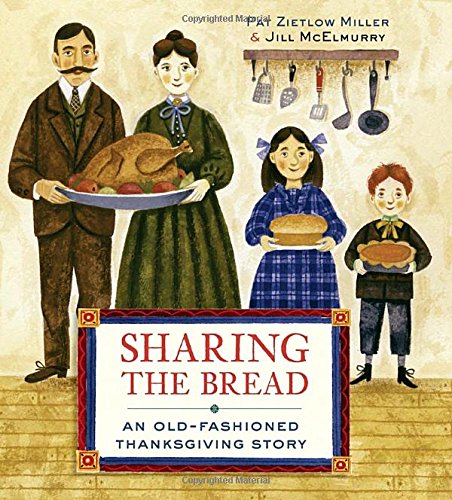 Feast for 10 by Cathryn Falwell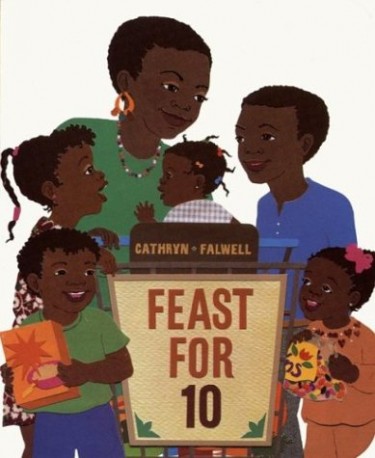 Your turn:  What books will you and your little ones be reading for Thanksgiving?  Feel free to share in the comments.