Summer is officially here and I couldn't be happier.  I'm looking forward to days of warm weather, long, lazy afternoons and gentle breezes with lots of sunshine.
Welcome summer, I'm so happy you're here.  Let the summer of reading commence!
Below are the three books I plan to read in July.
Status: Finished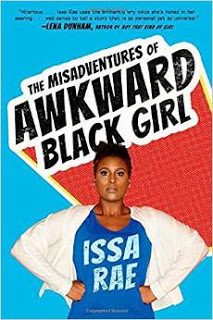 This book has been on my list of books to read since it came out earlier this year.  I'm a huge fan of Issa Rae.  I used to watch The Misadventures of Awkward Black Girl web series on YouTube religiously in its early days.  I am excited to read her memoir and learn more about how she got her start especially now since she recently had the opportunity to meet my role model, Oprah.  I love to read about successful, empowered women.
Status:  Finished
When she discovered ballet, Misty was living in a shabby motel room, struggling with her five siblings for a place to sleep on the floor. A true prodigy, she was dancing en pointe within three months of taking her first dance class and performing professionally in just over a year: a feat unheard of for any classical dancer. But when Misty became caught between the control and comfort she found in the world of ballet and the harsh realities of her own life (culminating in a highly publicized custody battle), she had to choose to embrace both her identity and her dreams, and find the courage to be one of a kind.
Life in Motion is an insider's look at the cutthroat world of professional ballet, as well as a moving story of passion and grace for anyone who has dared to dream of a different life.
Status:  Finished
Big Little Lies by Lane Moriarty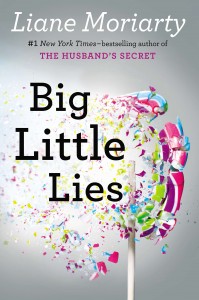 Big Little Lies follows three women, each at a crossroads:
Madeline is a force to be reckoned with. She's funny and biting, passionate, she remembers everything and forgives no one. Her ex-husband and his yogi new wife have moved into her beloved beachside community, and their daughter is in the same kindergarten class as Madeline's youngest (how is this possible?). And to top it all off, Madeline's teenage daughter seems to be choosing Madeline's ex-husband over her. (How. Is. This. Possible?).
Celeste is the kind of beautiful woman who makes the world stop and stare. While she may seem a bit flustered at times, who wouldn't be, with those rambunctious twin boys? Now that the boys are starting school, Celeste and her husband look set to become the king and queen of the school parent body. But royalty often comes at a price, and Celeste is grappling with how much more she is willing to pay.
New to town, single mom Jane is so young that another mother mistakes her for the nanny. Jane is sad beyond her years and harbors secret doubts about her son. But why? While Madeline and Celeste soon take Jane under their wing, none of them realizes how the arrival of Jane and her inscrutable little boy will affect them all.
Your turn:  What books do you have in your queue for the month of July?  Have you read any of these books already?  Feel free to let me know in the comments.