This month I went a little crazy with the amount of books I placed on hold and checked out from the library.  There are so many great books out there and I just want to read them all!  I still have several books that I'm waiting for at the library so I may do another post about the additional books we'll be reading this month in the coming weeks.Here are some of the books I'm reading aloud to the kids this month: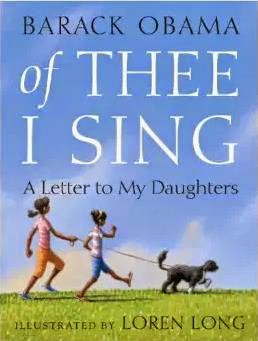 Did you know President Barack Obama is also an author?  In this tender, beautiful letter to his daughters, President Barack Obama has written a moving tribute to thirteen groundbreaking Americans and the ideals that have shaped our nation. From the artistry of Georgia O'Keeffe, to the courage of Jackie Robinson, to the patriotism of George Washington, President Obama sees the traits of these heroes within his own children, and within all of America's children.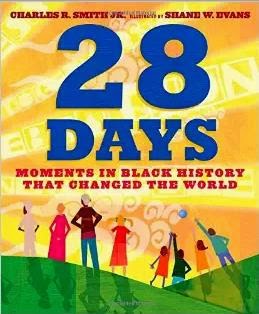 What a fantastic 
book
!  Each day features a different influential figure in African-American history, from Crispus Attucks, the first man shot in the Boston Massacre, sparking the Revolutionary War, to Madame C. J. Walker, who after years of adversity became the wealthiest black woman in the country, as well as one of the wealthiest black Americans, to Barack Obama, the country's first African-American president.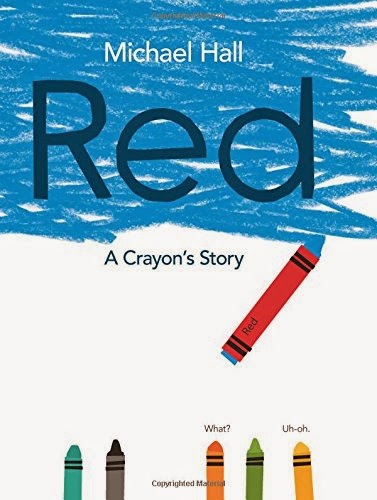 Red: A Crayon's Story, by Michael Hall, is about being true to your inner self and following your own path despite obstacles that may come your way.
Please, Mr. Panda by Steve Anthony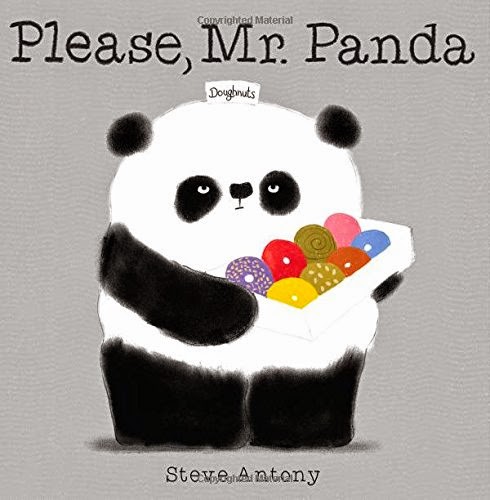 What is the proper way to ask Mr. Panda for doughnuts?  Patiently and politely, Mr. Panda asks the animals he comes across if they would like a doughnut. A penguin, a skunk, and a whale all say yes, but they do not remember to say "please" and "thank you." Is anyone worthy of Mr. Panda's doughnuts?Get Up and Go! by Nancy Carlson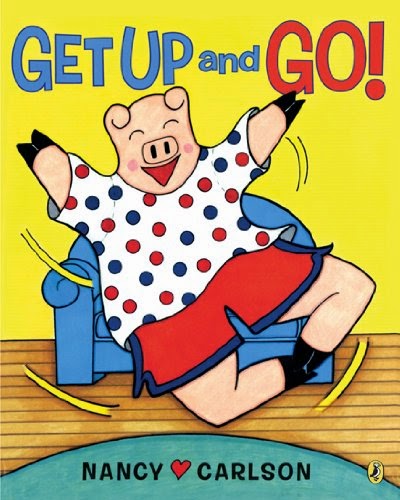 This cute book will get you and your little ones up and moving!
Caps for Sale by Esphyr Slobodkina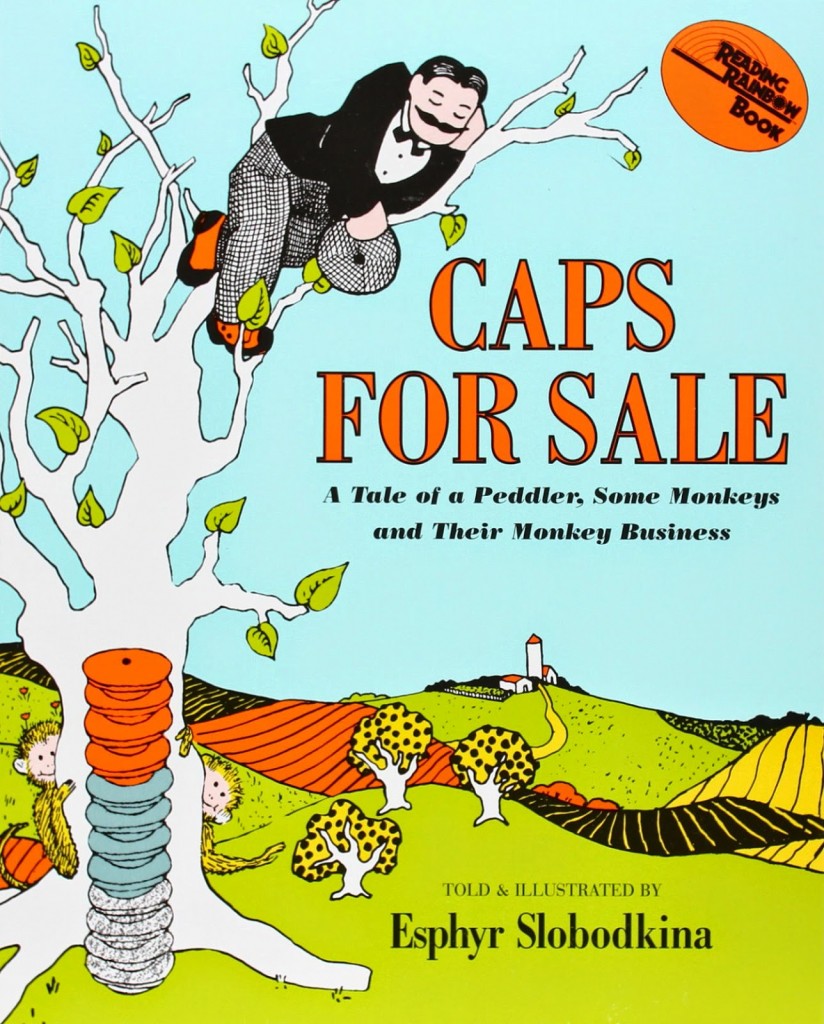 I never read this book as a child so I was excited to finally read it to my kids.  A tale of a peddler, some monkeys and their monkey business.
Red by Jan De Kinder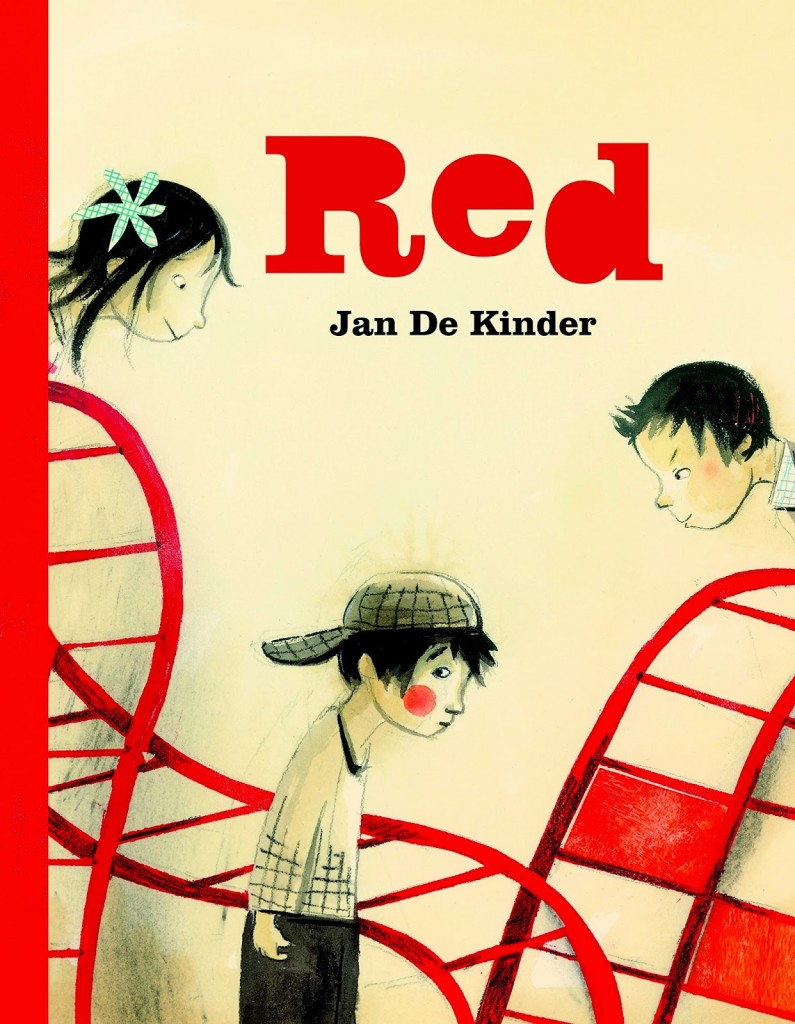 This heartfelt book inspires readers to find the courage to take a stance against bullying and show compassion towards others.
The Daddy Mountain by Jules Feiffer
This is a cute book that my husband has been reading to the kids at night.  A nice way to get dads involved in storytime.  The kids love this one!
Dog by Matthew Van Fleet
We're huge dog lovers so naturally I was drawn to this adorable book.  The kids love pulling the tabs and flaps to see what surprises they will find.
-Ed as in Bed by Amanda Rondeau
An easy reader book that introduces, in brief text and illustrations, the use of the letter combination "ed" in such words as "bed," "shed," "red," and "sled."
Heads by Matthew Van Fleet
This book is similar to Dog and written by the same author.  Heads – wooly, bump and hairy – never has such a collection of animal heads been so much fun!
If You Were Born a Kitten by Marion Dane Bauer
I featured this book in my post about books to read for Mother's Day.  This book is ABSOLUTELY beautiful.  The illustrations are immaculate and the message is wonderful.  The book talks about many different animal babies and what it's like for them to come into this world, ending with a human baby and mother of course.
I Love You as Much by Laura Krauss Melmed
Another book featured in my post about books to read for Mother's Day.  Different animal mommies say how much they love their little ones (the camel: as much as the desert is dry).  These statements are paired with wonderful, tender illustrations– I cannot believe I have not seen this book before now!
Saturday is Dadurday by Robin Pulver
A really cute book about a girl and her dad.  For Mimi, the best day of the week is always Saturday, because she gets to spend it with just her Dad.
Please, Puppy, Please by Spike Lee and Tonya Lewis Lee
Isn't the cover of this book so adorable?  In page after page of tail-wagging fun, Academy Award-nominated filmmaker Spike Lee and his wife, Beacon Award-winning producer Tonya Lewis Lee, take a close-up look at what happens when a couple of high-energy toddlers meet their match in an adventurous pup who has no plans of letting up.
Wynken, Blynken & Nod by Eugene Field
A great bedtime poem to read to kids at night.  In this poem, three fishermen in a wooden shoe catch stars in their nets of silver and gold.
What Mommies Do Best by Laura Numeroff
Another book featured in my post about books to read for Mother's Day.  This book is SO great.  (and BONUS you get two books in one with this puppy, so you can celebrate Daddies too.)
Supertruck by Stephen Savage
A simple story about a super hero truck.  My son likes this, but my daughter isn't really into it.
-Um as in Drum by Nancy Tuminelly
Another easy reader book that ntroduces, in brief text and illustrations, the use of the letter combination "um" in such words as "drum," "chum," "hum," and "scum."
Tails by Matthew Van Fleet
Pull tabs, lift-able flaps, tufts of fur, and even a scratch-and-sniff skunk tail provide plenty of tactile surprises. Along the way, kids will learn about counting, opposites, and how animals use their tails.