It's the final week of our poetry reading and craft challenge.  I hope you and your kids have been following along each week and have enjoyed it!  For the last week of the challenge I selected a poem about summer.
Finally it seems like the heavy grey veil has been lifted over the Northeast. The trees are starting to get green again. Flowers are starting to bloom.  Spring has sprung and you can already feel summer coming up around the corner. This is my favorite time of year. It's a time of anticipation, celebration and FUN!
Here the poem we'll be memorizing this week: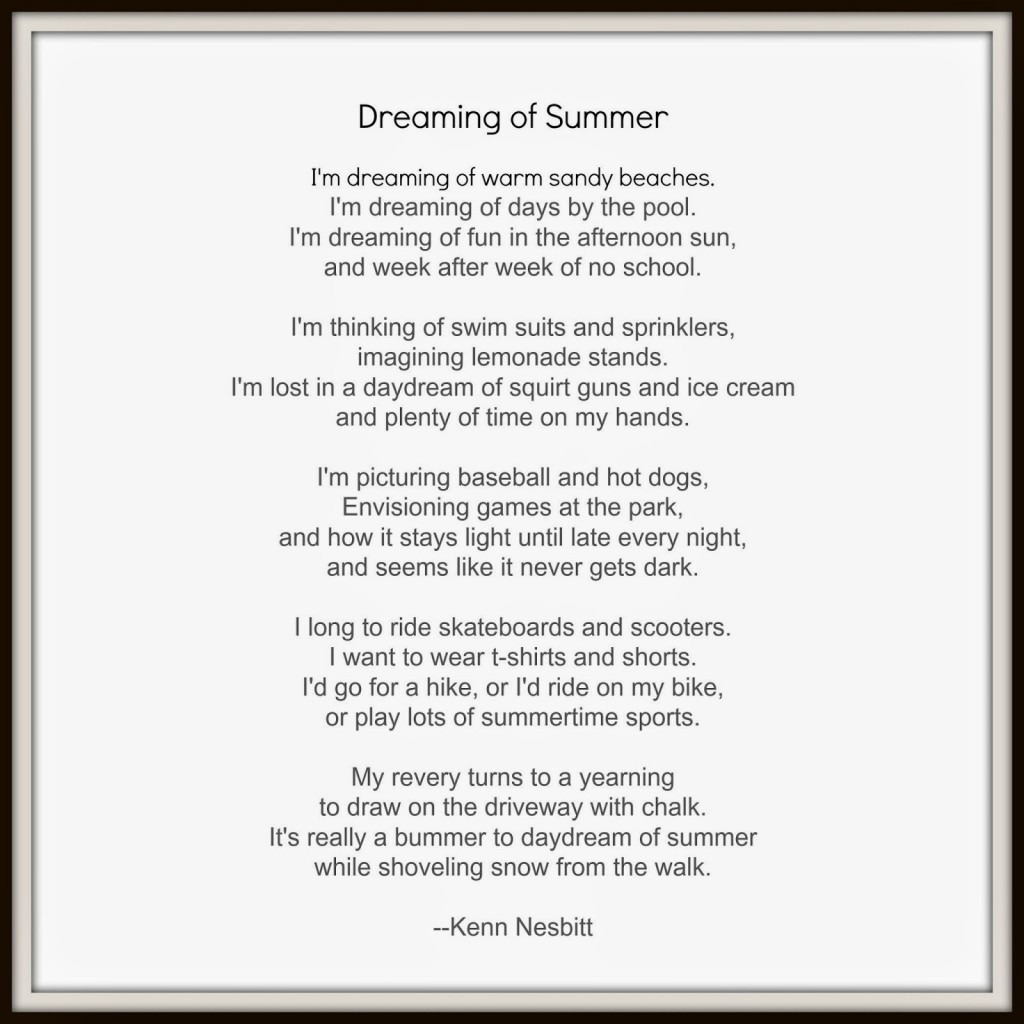 This week's craft was "Popsicles" made out of construction paper and popsicle sticks.  You can also choose to make ice cream cones or another craft of your choice.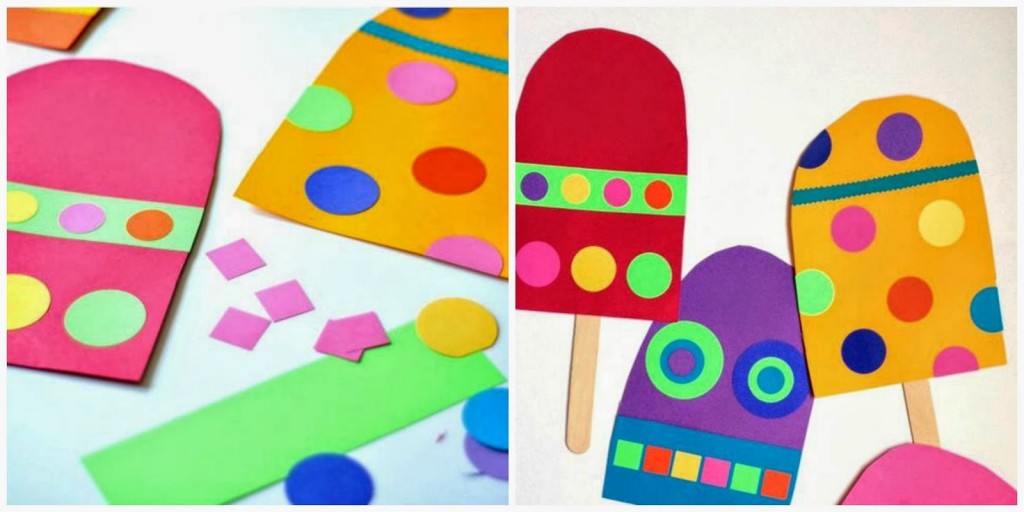 Materials Needed:
Construction paper of varying colors
popsicle sticks
scissors
glue
pencil
First, trace and cut out the shapes for your popsicles and decorations.  We used a mixture of circles, squares and rectangles.  Finally, use glue to decorate your popsicles to your liking.~Until next time!