Have you ever heard of the Elephant and Piggie series written by Mo Willems?
I came across these books by accident.  I was looking for another book written by Mo that I thought was in the easy reader section instead of the picture books section.  Well, I'm so happy I ended up looking in the wrong section because that mistake led me to this awesome series of books!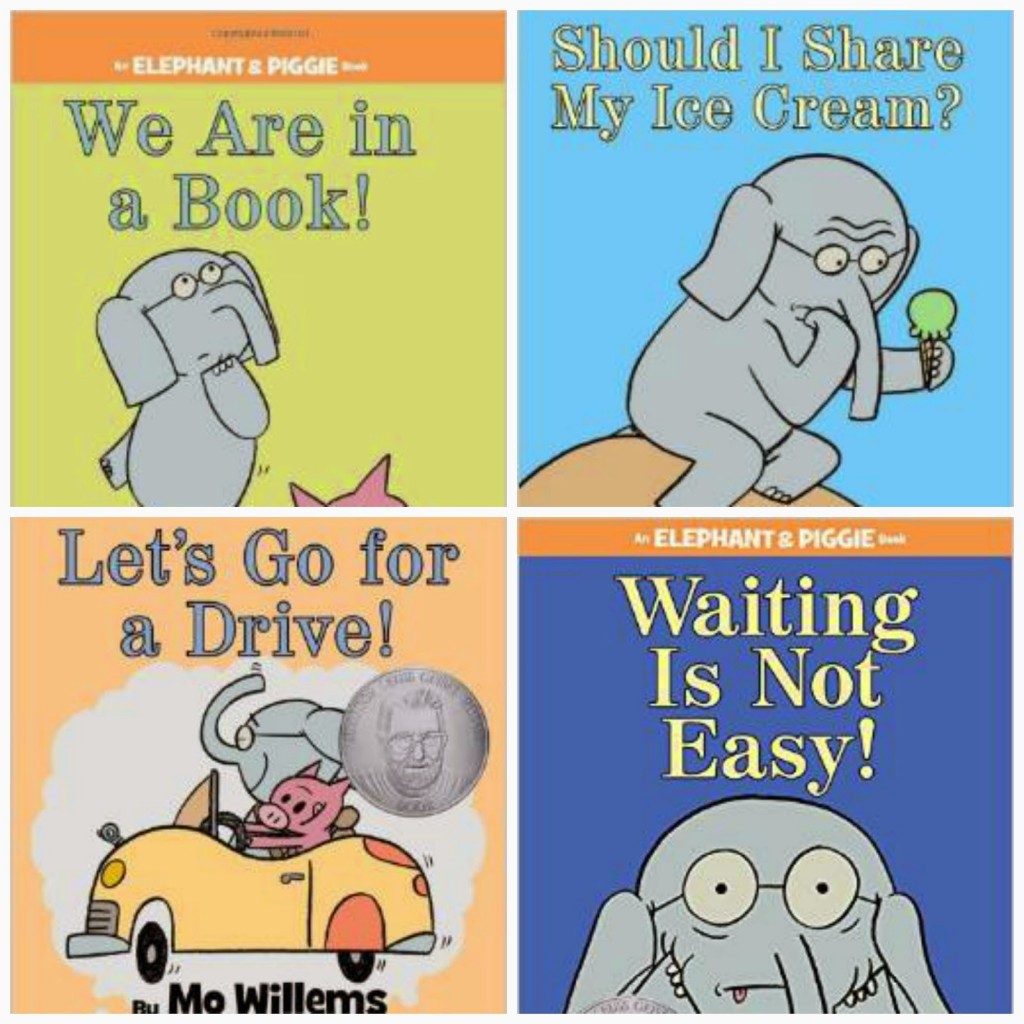 Some of you may already be familiar with Elephant and Piggie, but I had never heard of them until a few weeks ago.  First off let me say I love the author Mo Willems so I expected these books would be good, but not this good!
I may be a wee bit obsessed with them, more so than my kids, but they seem to love these books too.  So far our favorites are: I Broke My Trunk, Waiting is Not Easy, We Are in a Book, Let's Go for a Drive, I Am Invited to a Party!, Should I Share My Ice Cream? and I Love My New Toy.  I'll be adding all of these books (plus more) to our list of books we've read in the coming weeks.
I won't give too much away about each of the books, but I'll let you know Elephant (Gerald) and Piggie are best friends.  Each book takes them on another "adventure" together.  Apart from the humor, I love the simplicity of these books.  The illustrations, expressions and word bubbles are so well done making reading simple for kids.  Plus, they have a lot of repetition of sight words so they are great for beginning readers.
I haven't purchased any of these books for our home collection yet, but I certainly will be adding these gems to our library.  For now I've been enjoying checking out as many of them as I can from the library.
Your turn:  Have you read any of the Elephant and Piggie books to your kids?  If so, what are some of your favorites?  Feel free to let me know in the comments.