It's week three of our poetry reading and craft challenge!  Have you been following along with your little ones?  I hope so.
This week's poem and craft is all about caterpillars.  I don't particularly like caterpillars, but I think they are are truly fascinating creatures.  There is something so interesting to me about watching them undergo metamorphosis and emerge as a beautiful winged creature.
I hope you and your children enjoy this week's poem and craft selection!
Here is the poem we'll be memorizing this week.  Click here if you want to print it out.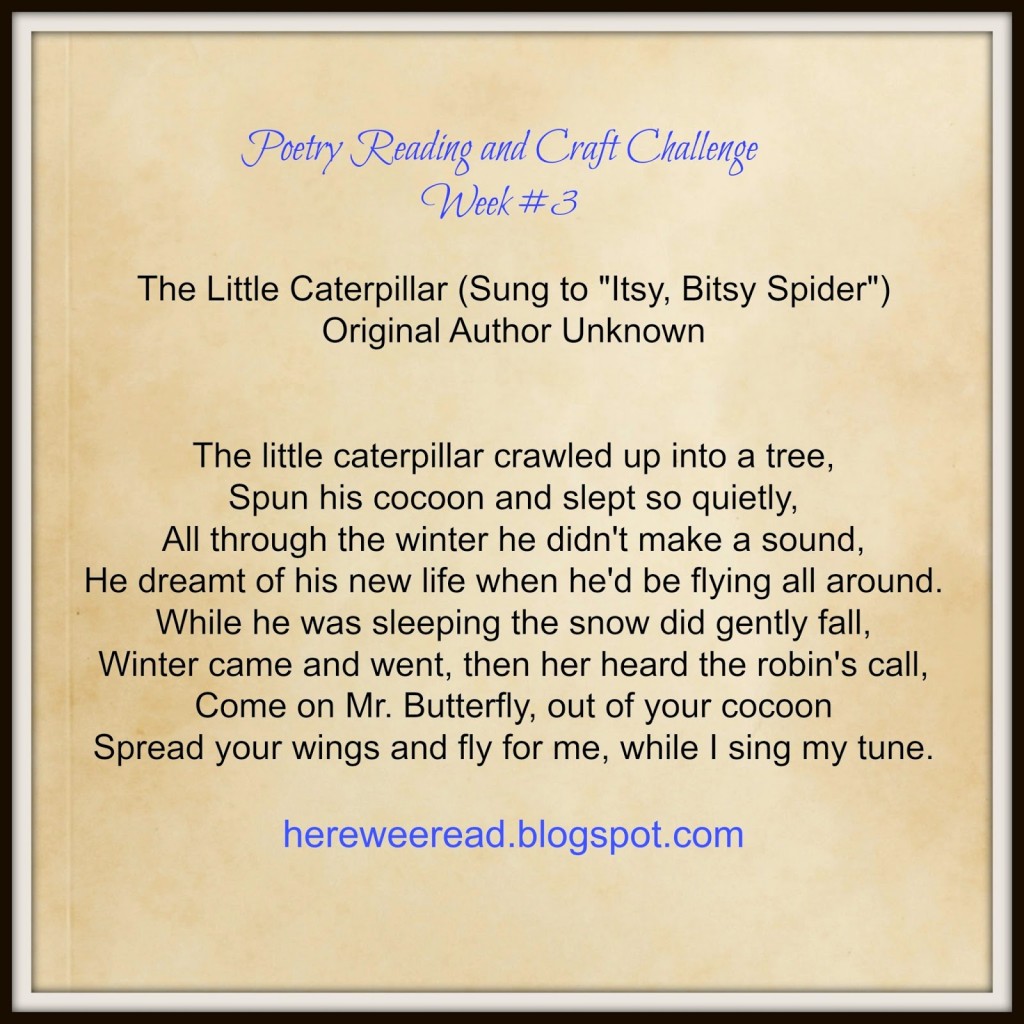 This week's craft is caterpillars made with pom pom's, googly eyes and clothespins.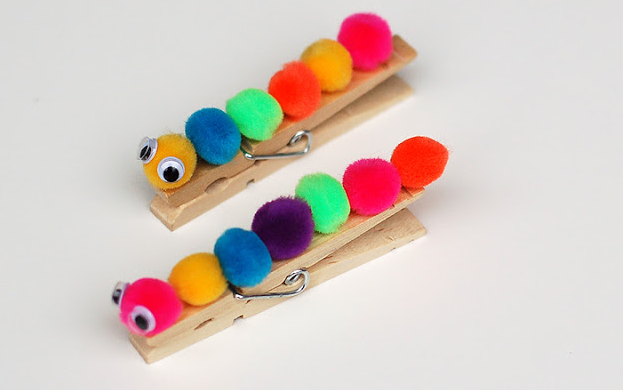 Instructions:  Simply hot glue pom poms onto a clothespin then add two googly eyes.  Doesn't get any easier than that.  You can also add antenna and legs using pipecleaners if you want to jazz it up a bit.
Feel free to do this craft or one of your own.  Enjoy!
~ Until next week!