Happy Easter!
This week we'll be memorizing a poem about raindrops and flowers growing.  Please note the original author of the poem I selected is unknown in case you're wondering.
Here is the poem: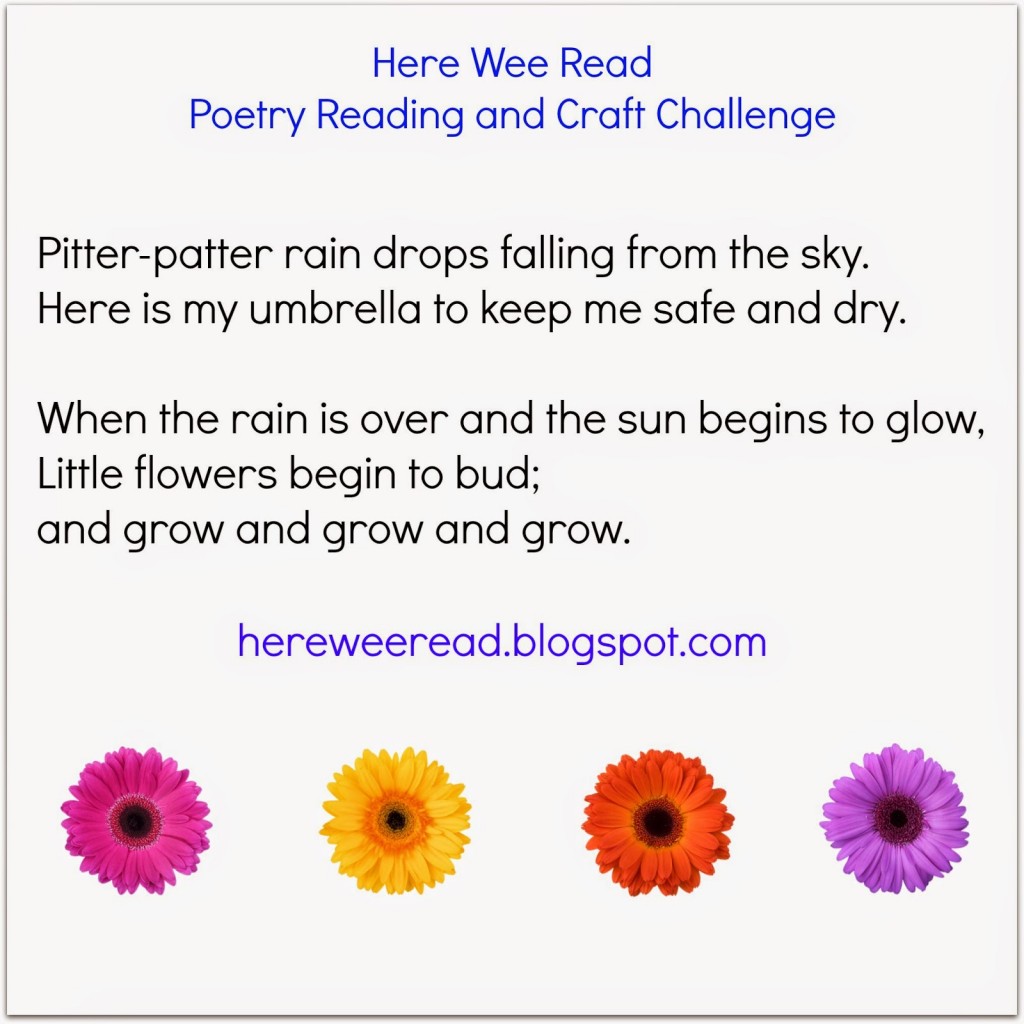 You can either choose one of the two crafts we did or create your own.  The raindrops and umbrella craft should be pretty straightforward.  To do this you'll need:
Cupcake liners (we used 2)
Scissors (or a sharp object to poke a hole through the top of the cupcake liner)
Pipecleaners (we used 1 and cut it in half)
Sharpie marker
1 piece of construction paper (we used blue, but you could also use white or another color)
blue paint and paintbrushes (or a blue marker/crayon for the raindrops)
gluestick or glue gun
If you and your kids want to tackle the paper plate flower craft you'll need:
1 white paper plate
1 piece of green construction paper (for the flower stem and leaves)
1 piece of white paper (for the flower petals)
scissors
paint and paintbrushes (we used purple, pink and yellow)
glue gun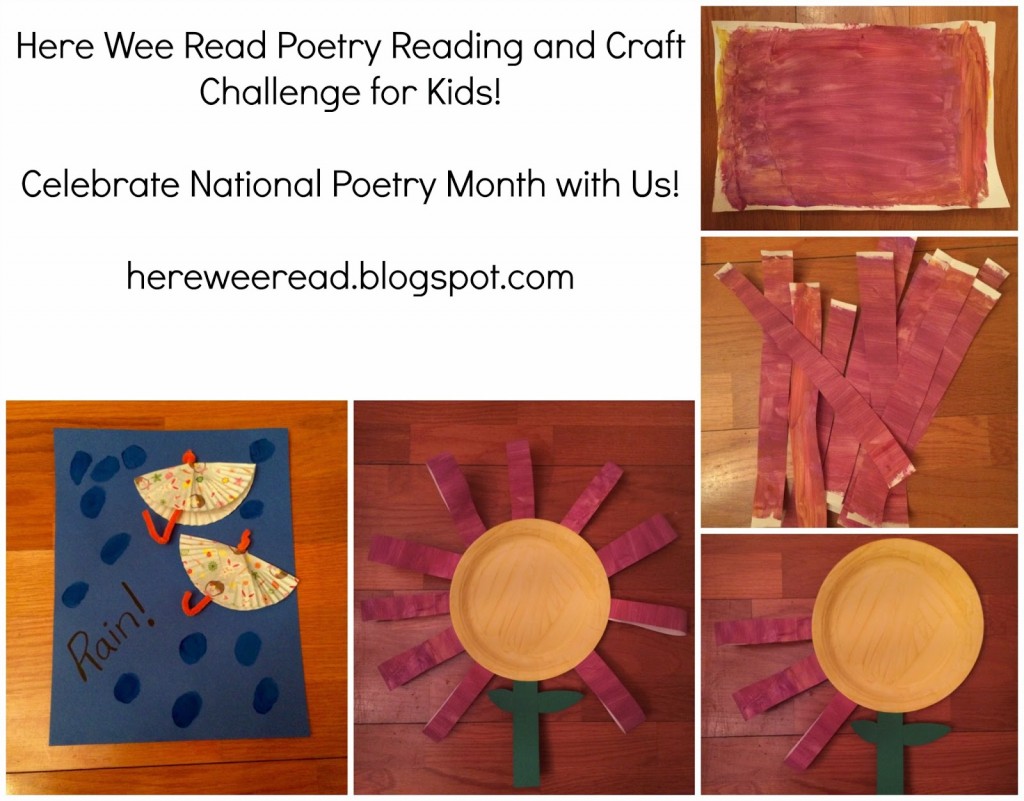 Again, I'm not going to include step-by-step written instructions as I think these should be easy to figure out on your own.  As always, please ask questions if you need to.  I'm willing to help!I hope you and your little ones enjoy this week's poem and craft project(s)!