One of my goals for this summer is to start bringing my 2 1/2 year-old daughter to Sunday school.  I want both of my kids to understand God and have a relationship with Him that lasts into their adult lives.
Since my son is still too young to start Sunday school I'll also be getting him involved in learning about the Bible and God with the help of an awesome series of books I recently learned about.
The Read Aloud Bible Stories books are simply amazing!  I ordered the first book in this series: Read Aloud Bible Stories Vol. 1 a couple of weeks ago.  This award-winning series has been a bestseller since 1982.  It's currently available in five volumes and draws from both the Old and New Testament stories.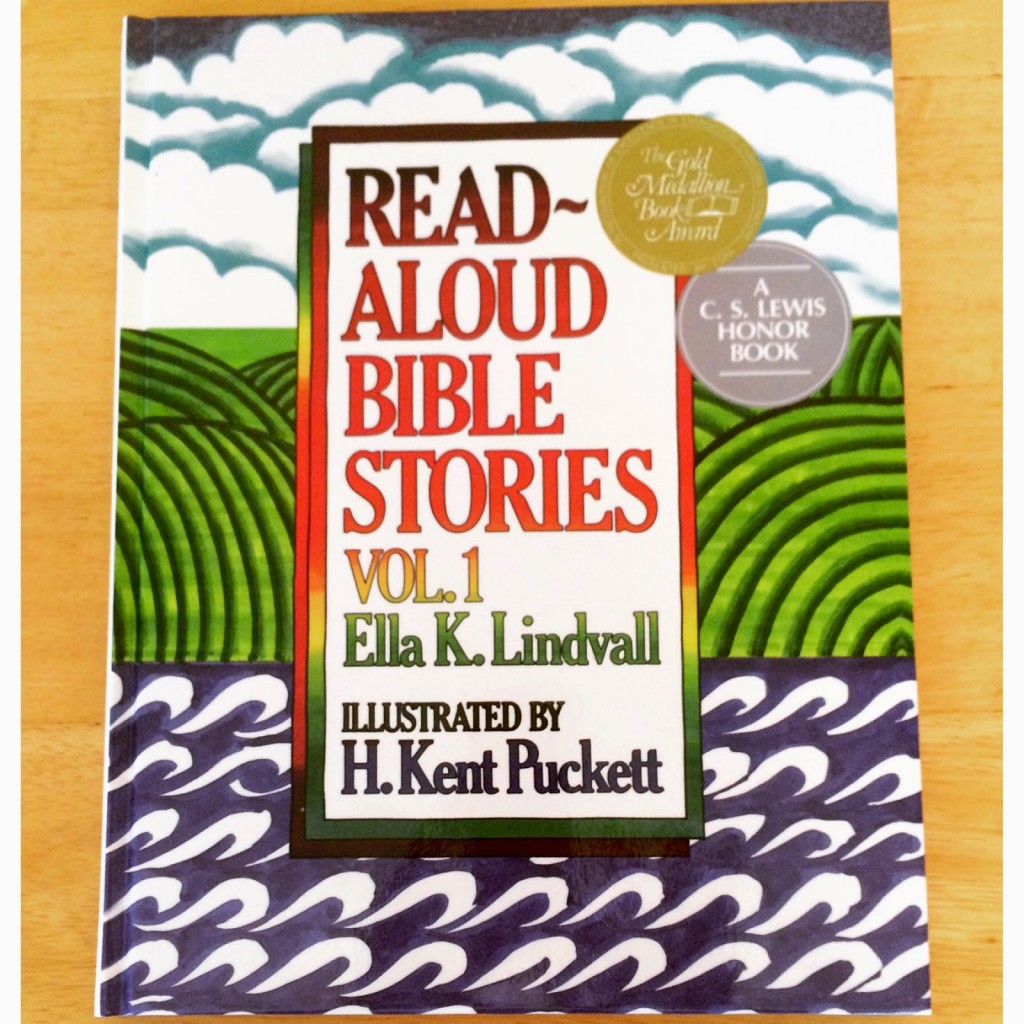 I love that each story is followed by simple application questions to teach children that although the Bible was written many years ago, it can still be applied to our everyday lives.
When I read this book to the kids the first time I was surprised at how attentive they were.  The rich and vibrant illustrations and writing is what kept them engaged.  I'll definitely be purchasing volumes 2 – 5 to add them to our home library collection.
Here are the other 4 volumes:
Read Aloud Bible Stories Vol. 2
Read Aloud Bible Stories Vol. 3
Read Aloud Bible Stories Vol. 4
Read Aloud Bible Stories Vol. 5
How do you teach your children about the Bible?  Have you read any of the books in this series?  I'd love to hear your feedback and suggestions.
My Favorite Bible and Prayer Apps
Perhaps you're also interested in deepening or strengthening your relationship with God.  I know getting to church on a regular basis when you have small kids can sometimes be difficult.  Therefore, I thought it might be helpful to share my favorite apps to use for prayer, meditation and reading the Bible.
I hope you enjoy this list and perhaps find an app that will help enrich your prayer life too!  Note:  I know all of these apps are available for iPhones, but I'm not sure about Android.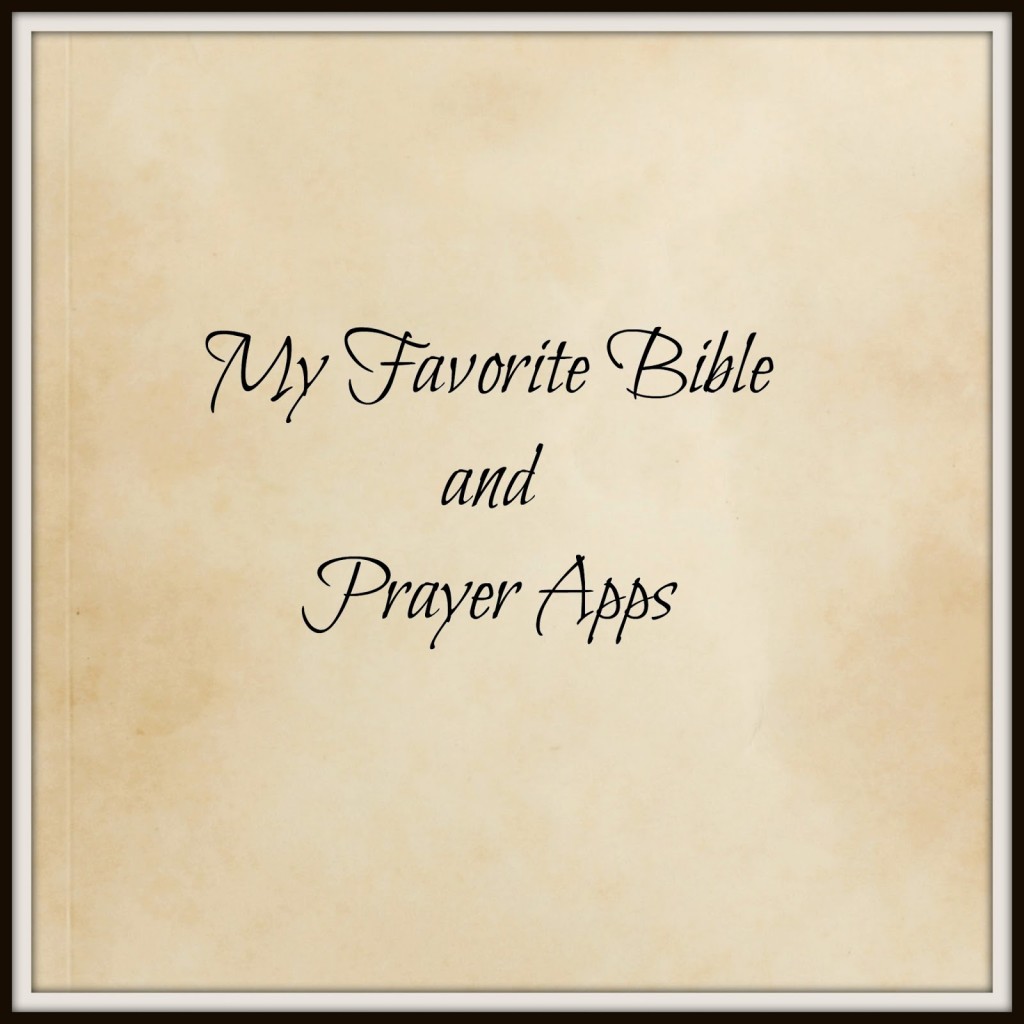 1. Olive Tree
I like this app for reading the Bible when out in public like when I'm at church.  The main reason I like it is because you can download the entire Bible and you don't have to be connected to WIFI or the internet in order to read.  It's available for Mac, PC, iPhone, Android, Kindle and Nook.  Free to use, but there is also a paid version you can use too.
2. Verse a Day
Get a new Bible verse delivered to you every day in a clean, simple format.  It also gives you an option to click "Show Commentary" to read a short reflection on the verse.  This app doesn't require a login. Free to use.
3.  Holy Bible
With this app you can have the entire Bible at your fingertips with several different translations to choose from.  My favorite part of this app is that it will actually read the Bible to you.  Free reading plans are also available as well as a verse of the day.  Free to use.
4.  Echo Prayer
Has anyone ever asked you to pray for them or keep them in prayer?  Well now you can have an actual list of people you are praying for right on your smartphone.  Use this app to easily add their name and a prayer description to your list.  You can also set a prayer reminder such as: "Uncle-surgery Friday at 9am" to help you pray for someone at a certain time of day.
When your prayer time is limited, set an in-app timer so you can focus on your prayers and not the clock.  Prayers marked "answered" are added to a list for easy reflection.  Use hashtags (#) to organize your prayers into groups.  A simple login is required the first time you use this app.  Free to use.
5. 3 Minute Retreat
I love this app and use it daily!  Sometimes you only have three minutes of peace throughout your busy day.  Why not spend it with God using this app?
Every day is a new retreat, which begins with a Bible verse, followed by a short reflection and simple questions to help you relate it all back to your own life.  It also includes a short prayer at the end of the retreat.  An added bonus is calming music in the background (which can be muted if desired).  Free to use.  Note:  Make sure your volume is turned up and your phone isn't on silent or vibration mode if you want to hear the music.
Bonus App:  If you're into making your prayer requests public and want to join a supportive community, you can also check out Instapray.  Think Facebook, but for connecting people through prayers. (I do not use this app.)
There you have it, my five favorite Bible and prayer apps.  Did I mention they are all FREE?
Do you currently use any of these apps?  Which ones would you add to the list?  Let me know in the comments if you care to share.