At the end of 2015, I started thinking about all of the literary delights that will be headed our way this year.  Therefore, I decided to compile what I call an 'ultimate list' of picture and board books to look forward to in 2016.  This list has everything from fiction to non-fiction to alphabet books to multicultural books.  All of these books are recommended either for infants, toddlers, preschoolers, and kindergartners since my children fall within those groups and so do the little readers in my core target audience.  The best part is many of these books are available for pre-order now!
Rest assured, I've selected what I think will be the "best of the best" as they say.  I know other amazing books will be released throughout the year, but these are the ones that were on my radar right now.  As other books are released, I may come back and make changes to this post throughout the year.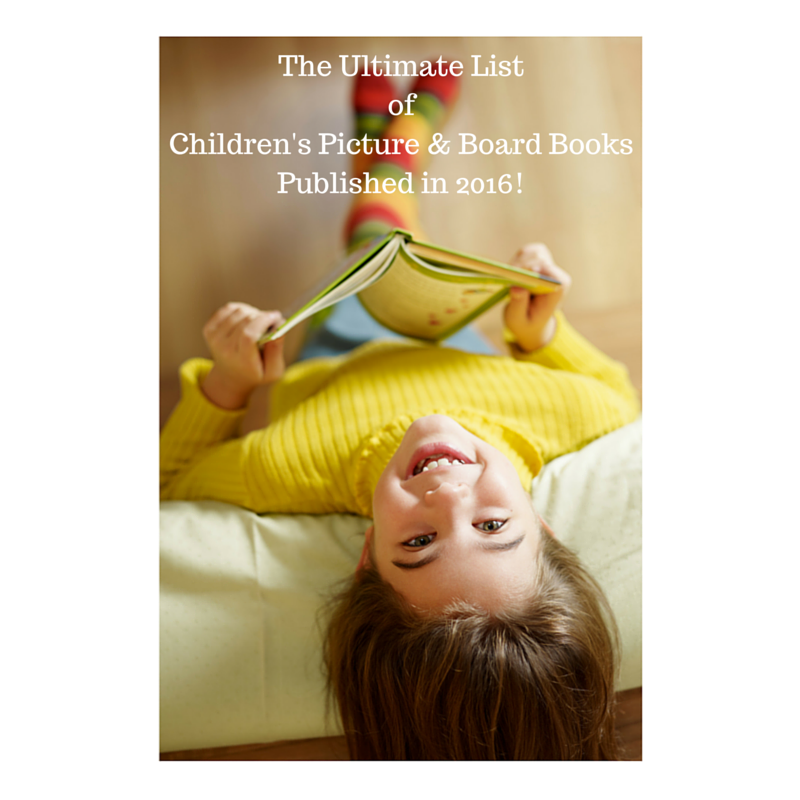 I'm definitely looking forward to sharing most (if not all) of these books with my little readers.  I tried to target books that will likely have: stunning illustrations, read aloud appeal, a kid-friendly theme – or all three!  Enjoy!
Note: ** Since other countries have different release dates, some of these books may be released earlier or later internationally than the months I have listed. **
January 2016
Be a Friend by Salina Yoon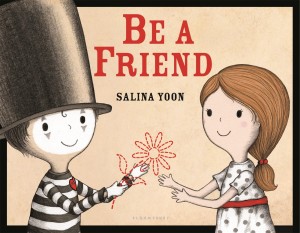 Dennis is an ordinary boy who expresses himself in extraordinary ways. Some children do show-and-tell. Dennis mimes his. Some children climb trees. Dennis is happy to BE a tree . . . But being a mime can be lonely. It isn't until Dennis meets a girl named Joy that he discovers the power of friendship–and how special he truly is! At its core, this book is a heartwarming story of self-acceptance, courage, and unbreakable friendship for anyone who has ever felt "different."
I Hear a Pickle: and Smell, See, Touch, & Taste It, Too! by Rachel Isadora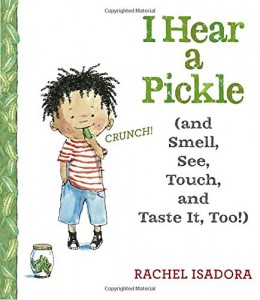 Caldecott Honor winner Rachel Isadora's sweet and simple introduction to the five senses is perfect for the youngest children, who will recognize themselves in charming vignettes portraying a wide range of childhood activities. Hearing, smelling, seeing, touching, tasting–our five senses allow us to experience the world in so many ways! With our ears we hear the birds sing; with our nose we smell the stinky cheese; with our eyes we see the moon and stars (and sometimes glasses help us see even better!); with our skin we feel the rain (and learn not to touch the hot stove!); and with our tongue we can taste our favorite foods.  Isadora's lively art reveals the power and delight of each sense.
Stanley the Amazing Knitting Cat by Emily MacKenzie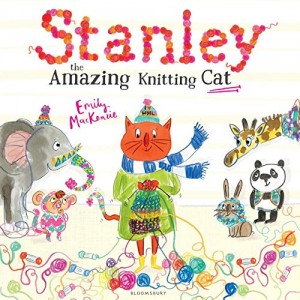 Stanley LOVES to knit. He knocks up pom-poms at breakfast time, whips up bobble hats at bath time. He even knits in his sleep! And what does Stanley do with his wonderful woollies? He gives them to his friends of course – balaclavas for bunnies, neckwarmers for giraffes and much more besides. But when Stanley gets carried away with his dream of winning the Woolly Wonders Competition, he has to decide what's more important – his knitting or his friends? Another fabulously funny story from the creator of Wanted! Ralfy Rabbit, Book Burglar. Perfect for creative kids everywhere!  Note:  If you're a fan of knitting, you might also enjoy the FREE Stanley the Cat knitting pattern from Ravelry!  You can find it here.
ABC Dream by Kim Krans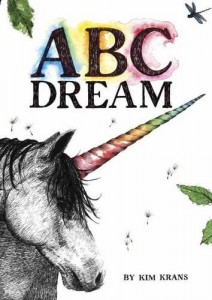 This stunning and innovative alphabet picture book will dazzle little ones and engage the adults who share it with them! Each page is dedicated to a letter, and clever alliterations are packed into each ink-and-watercolor spread.
Two Friends: Susan B. Anthony and Frederick Douglass by Dean Robbins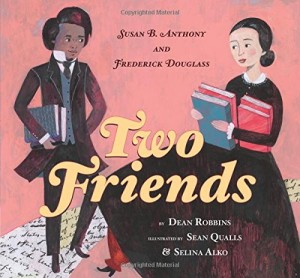 Two friends, Susan B. Anthony and Frederick Douglass, get together for tea and conversation. They recount their similar stories fighting to win rights for women and African-Americans. The premise of this particular exchange between the two is based on a statue in their hometown of Rochester, New York, which shows the two friends having tea.
Hillary Rodham Clinton: Some Girls are Born to Lead by Michelle Markel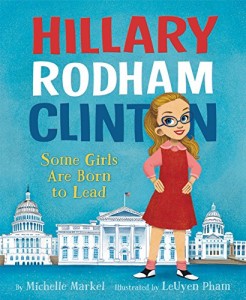 In the 1950s, it was a man's world. Girls weren't supposed to act smart, tough, or ambitious. Even though, deep inside, they may have felt that way.  And then along came Hillary. Brave, brilliant, and unstoppable, she was out to change the world.
This Little President: A Presidential Primer by Joan Holub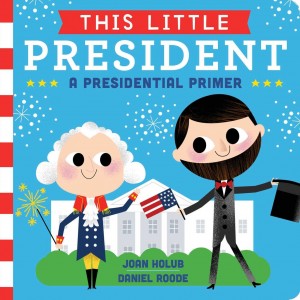 Learn all about the US presidents with this fun and colorful board book perfect for leaders-in-training!  Highlighting ten of the most memorable presidents—and featuring all forty-four on the last page—parents and little leaders-in-training alike will love sharing this fun primer full of age-appropriate facts, leadership skills, and White House history.  The perfect gift for President's Day, Valentine's Day or International Book Giving Day!
Freedom in Congo Square by Carole Boston Weatherford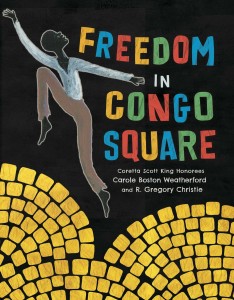 This poetic, nonfiction story about a little-known piece of African-American history captures a human's capacity to find hope and joy in difficult circumstances and demonstrates how New Orleans' Congo Square was truly freedom's heart.
Bear Is Not Tired by Ciara Gavin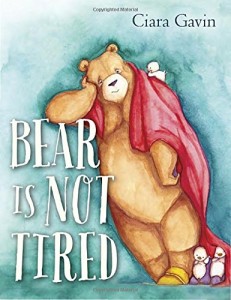 Bear and his duck family do everything together. That is, until winter arrives. Bear is supposed to hibernate this time of year, but he doesn't want to miss out on any of the fun. But can Bear really stay awake all winter long? Gentle humor and endearing illustrations bring a delightful twist to a bedtime routine that children and their parents will easily recognize.
The Perfect Tree by Chloe Bonfield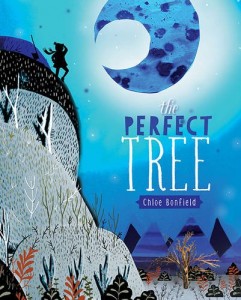 Jack is searching for the perfect tree—one that he can chop, hack, and stack! But when it becomes too hard to find, Jack stumbles across three unlikely friends who want to show him their perfect trees.  The Perfect Tree is a reminder to notice the wonders we often overlook, and to value our friendship with the natural world.
Shhh! This Book is Sleeping by Cedric Ramadier and Vincent Bourgeau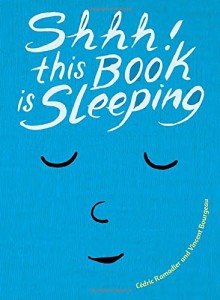 Hold this book gently because it's very sleepy! A mouse inside the pages invites you to read the book a bedtime story, tuck it in with a cozy blanket, and give it a hug and a kiss. Oh, and don't forget to ask whether it brushed its teeth and went pee-pee! Then turn off the light. There. Shhh! This book is sleeping!
A Recipe for Bedtime by Peter Bently and Sarah Massini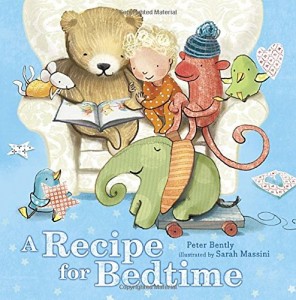 Rock-a-Bye Romp by Linda Ashman and Simona Mulazzani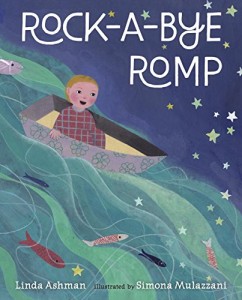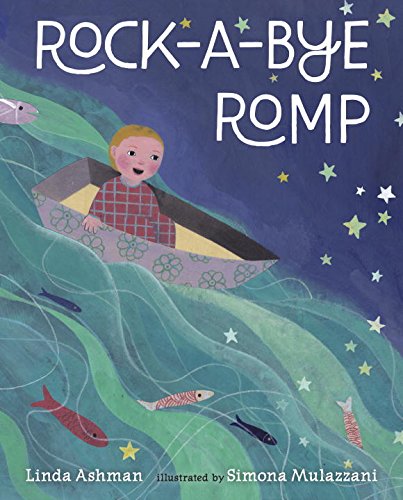 Turning a beloved lullaby on its head, this wonderful read-aloud pairs playful text and enchanting paintings to create a rollicking escapade with a clever premise and a cozy conclusion.  Read my review of this book here.
We March by Shane W. Evans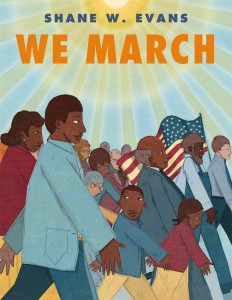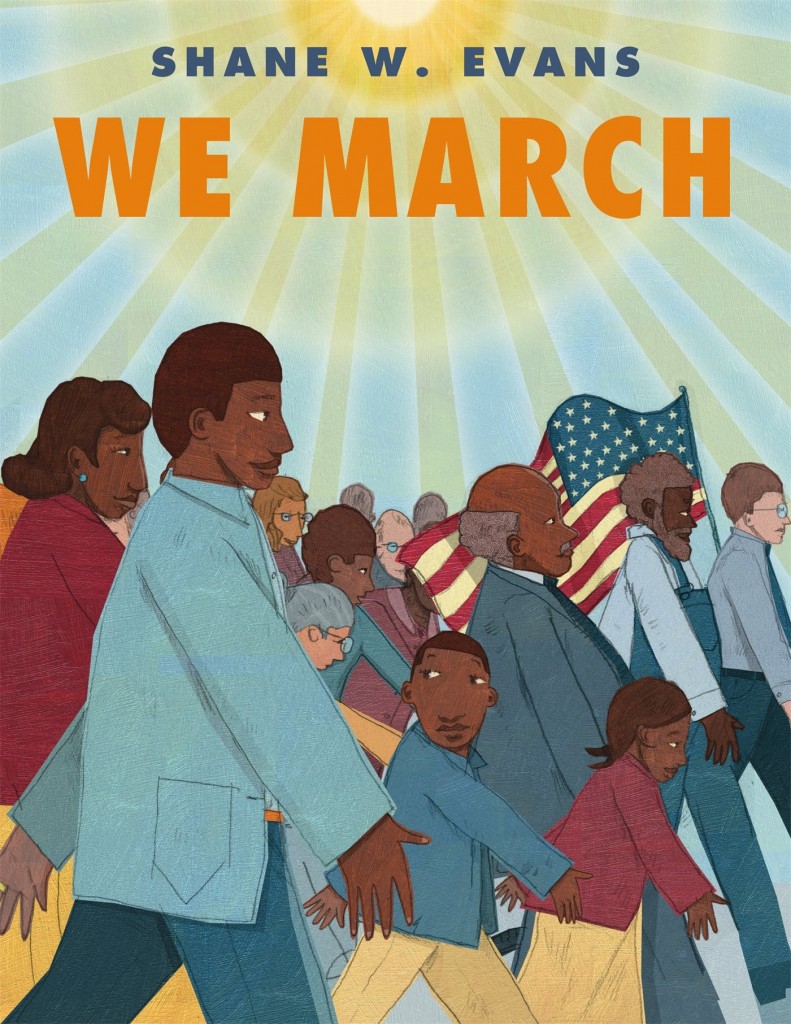 On August 28, 1963, a remarkable event took place–more than 250,000 people gathered in our nation's capital to participate in the March on Washington for Jobs and Freedom. The march began at the Washington Monument and ended with a rally at the Lincoln Memorial, where Martin Luther King Jr. delivered his historic "I Have a Dream" speech, advocating racial harmony.
Henry Wants More! by Linda Ashman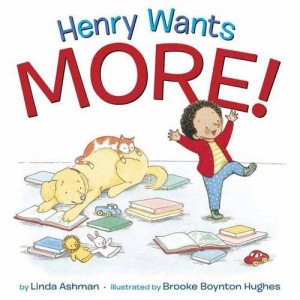 More games, more races, more tickles, more books—little Henry can't get enough! When a toddler is armed with that useful word and the world is full of brand-new things, his family just doesn't stand a chance. Follow Henry on his exhausting and all-too-familiar day filled with play . . . and a lot of love!
Solving the Puzzle Under the Sea: Marie Tharp Maps the Ocean Floor by Robert Burleigh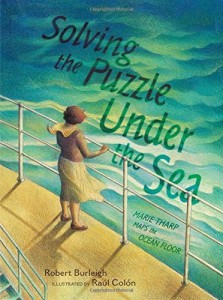 Filled with gorgeous illustrations by acclaimed artist Raúl Colón, this illustrated biography shares the story of female scientist, Marie Tharp, a pioneering woman scientist and the first person to ever successfully map the ocean floor.
Marie Tharp was always fascinated by the ocean. Taught to think big by her father who was a mapmaker, Marie wanted to do something no one had ever done before: map the bottom of the Atlantic Ocean. Was it even possible? Not sure if she would succeed, Marie decided to give it a try.
Spare Dog Parts by Alison Hughes and Ashley Spires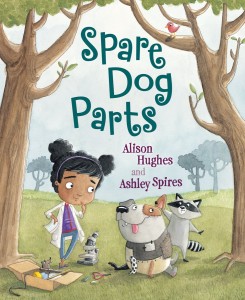 A stumpy tail, mismatched paws, a long, drooly snout and the biggest dog heart that ever beat. In a celebration of what makes a pet unique, a little girl imagines how an odd assortment of parts combined to make the perfect dog.
Hop by Jorey Hurley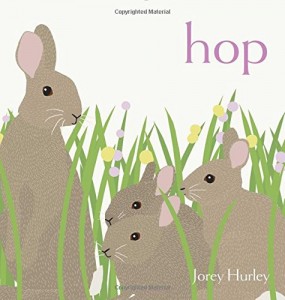 With minimal prose and joyful illustrations, acclaimed artist and author Jorey Hurley tells the story of a day in the life of a rabbit family.  Listen. Follow. Hide. Snuggle.
A quiet spring day holds a grand adventure when a mother rabbit leads her three bunnies out to explore. Their world seems playful at first, but it can suddenly turn dangerous. The natural world holds unpredictable adventures for them at every turn.
The Hueys: What's the Opposite? by Oliver Jeffers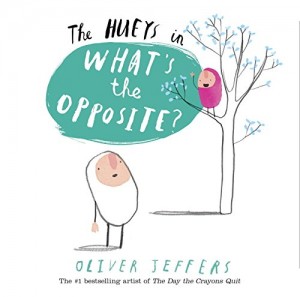 Explore the humorous world of opposites with the #1 bestselling illustrator of The Day the Crayons Quit and his band of Hueys!
What Does It Mean To Be an Entrepreneur? by Rana DiOrio & Emma D. Dryden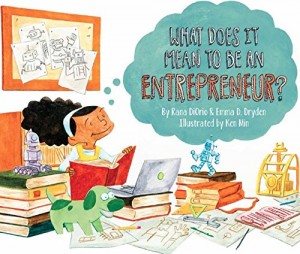 When Rae witnesses an ice cream-and-doggie mishap, she's inspired to create a big-scale solution to help get dogs clean. Rae draws on her determination, resilience, and courage until she―and everyone else in her community―learns just what it means to be an entrepreneur.
February 2016
When Spring Comes by Kevin Henkes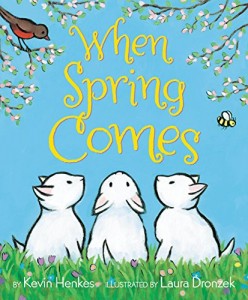 Before spring comes, the trees are dark sticks, the grass is brown, and the ground is covered in snow. But if you wait, leaves unfurl and flowers blossom, the grass turns green, and the mounds of snow shrink and shrink. Spring brings baby birds, sprouting seeds, rain and mud, and puddles. You can feel it and smell it and hear it—and you can read it!
This Is the Earth by Diane Z. Shore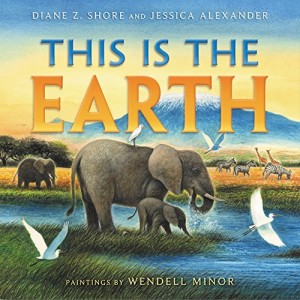 This Is the Earth explores hundreds of years of changing landscapes and the positive and negative impacts humans have had on the environment. Even the smallest actions can help save the world, and this lyrical, rhyming read-aloud text shows how smart and simple everyday habits can protect the planet.
Into the Snow by Yuki Kaneko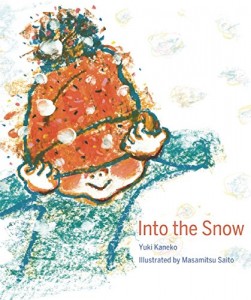 Into the Snow is an exuberant story told in the child's own voice. Celebrating immediacy and exploration, along with the tender bond between mother and child, this is a story that feels good, the way all real things do.
Lionheart by Richard Collingridge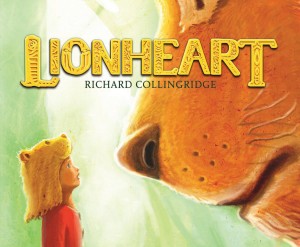 Richard hears something in his room before bedtime. Is it a monster? He doesn't wait to find out and sets off running through the streets, over the hills, through the forest, and into the fields until he finds himself in a magical jungle. With the help of his stuffed lion Lionheart, Richard finds the courage he needs to face his fears.
Where My Feet Go by Birgitta Sif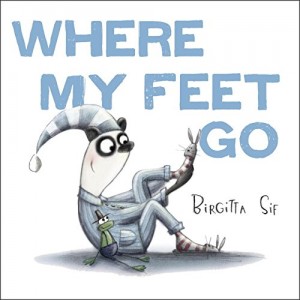 Meet Little Panda. He's awake and ready for adventure. Where will his feet take him? Do they walk a normal walk down a normal street? Or will they find a new way to carry him through the day?
Maybe a tree branch can be a shaky bridge. A sandbox a desert. A bath an underwater adventure. Maybe little feet can go anywhere. . . . There's a whole world to explore!  Young children will see themselves in Little Panda and find inspiration in Little Panda's big steps.
Peep and Egg: I'm Not Hatching by Laura Gehl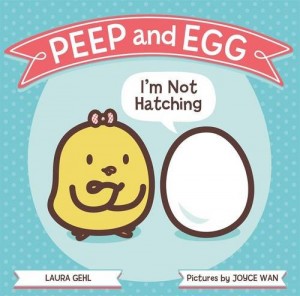 Egg is not hatching. No way. No how. It is too scary out there.
Peep wants Egg to hatch so they can do fun things together, like watch the sunrise, splash in puddles, and play hide-and-seek. But Egg is not cracking…
Don't Call Me Grandma by Vaunda Nelson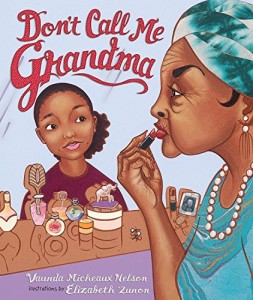 Great-grandmother Nell eats fish for breakfast, she doesn't hug or kiss, and she does NOT want to be called grandma. Her great-granddaughter isn't sure what to think about her. As she slowly learns more about Nell's life and experiences, the girl finds ways to connect with her prickly great-grandmother.
Too Many Carrots by Katy Hudson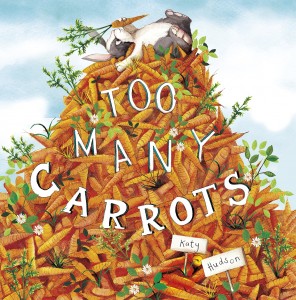 Rabbit has too many carrots, which overtake his house. When he tries to move in with friends, more chaos ensues. Will Rabbit learn to change his selfish ways?
Snappsy the Alligator (Did Not Ask to Be in This Book) by Julie Falatko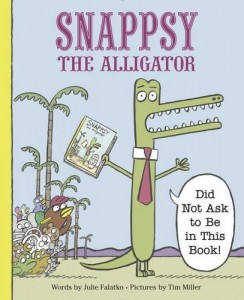 Snappsy the Alligator (Did Not Ask to Be in This Book) is an irreverent look at storytelling, friendship, and creative differences, perfect for fans of Mo Willems.
Alan's Big, Scary Teeth by Jarvis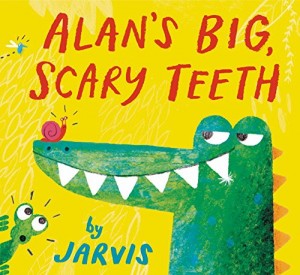 Deep in the jungle lurks Alan the alligator, descended from a long line of very scary alligators. He prepares carefully — polishing his scales, brushing each of his big, scary teeth, and practicing his frightening faces — then sneaks into the jungle to terrorize the jungle critters. ("I'm big, scary Alan! Fear my razor-sharp teeth!") But after a long day of scaring, Alan likes nothing better than to enjoy the crossword, run a warm mud bath, and take out his teeth, which nobody else knows are false. Until one morning, when Alan wakes up and finds that his teeth are gone! Without those teeth, he's just not very scary, and scaring is the only thing he knows how to do. Or is it? Witty, charming, and playful storytelling will have preschoolers cheering for Alan as he discovers a new way to fit in.
Little Owl's Day by Divya Srinivasan


A squirrel is chittering. Bees are buzzing. The sun is high in the sky. And Little Owl is supposed to be asleep, but when he wakes up early, he's just too curious to close his eyes again. The forest he knows so well at nighttime is completely different – and exciting – in the day! After watching butterflies dance, wolf pups play, and then his very first rainbow, Little Owl returns to his tree. He has many new stories for his mama.
What the Ladybird Heard Next by Julia Donaldson and Lydia Monks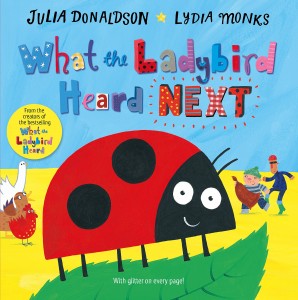 Those crafty robbers Hefty Hugh and Lanky Len are out of jail, and they're heading back to the farm with another cunning plan to cause trouble. They've been stealing eggs from the fat red hen, but now they're setting their sights higher and are planning to steal the fat red hen herself! Fortunately the quiet, clever ladybird is on their trail, and she and her farm animal friends have a plan of their own. Join the cow, the goose, the horse, the sheep, the cat, and everyone's favourite ladybird in this fantastically funny farmyard caper – a much anticipated sequel to the hugely successful What the Ladybird Heard, which has sold over a million copies worldwide.
The Night Gardener by Terry and Eric Fan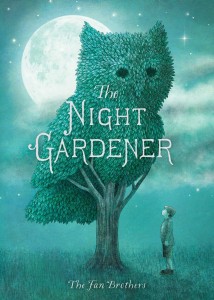 I LOVE this book cover!
One day, William discovers that the tree outside his window has been sculpted into a wise owl. In the following days, more topiaries appear, and each one is more beautiful than the last. Soon, William's gray little town is full of color and life. And though the mysterious night gardener disappears as suddenly as he appeared, William—and his town—are changed forever.
With breathtaking illustrations and spare, sweet text, this masterpiece about enjoying the beauty of nature is sure to become an instant classic.
Tree: A Peek-Through Picture Book by Britta Teckentrup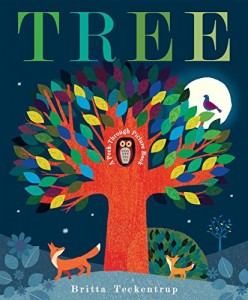 Through a hole in the book's cover, an owl invites you inside to meet a majestic tree and all its forest inhabitants during the changing seasons. With clever peekaboo holes throughout, each page reveals a new set of animals playing and living in the tree—baby bears frolicking in the spring, bees buzzing around apples in the summer, squirrels storing nuts in the fall, and finally the lone owl keeping warm during the winter chill—until another year begins. . . .
Children will love seeing a new set of animals appear and then disappear as each page is turned, and along the way they'll learn about the seasons and how a forest and its inhabitants change throughout the year.
The Night Before the New Pet by Natasha Wing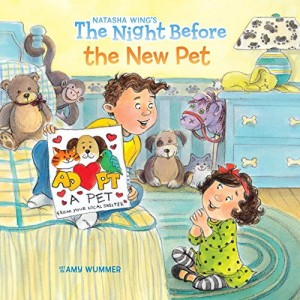 We love the books in Natasha Wing's "The Night Before" series so I'm sure we'll like this one too!
The Quickest Kid in Clarksville by Pat Zietlow Miller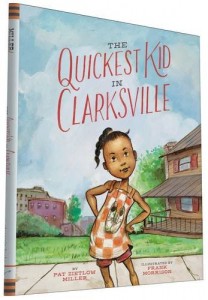 It's the day before the big parade. Alta can only think about one thing: Wilma Rudolph, three-time Olympic gold medalist. She'll be riding on a float tomorrow. See, Alta is the quickest kid in Clarksville, Tennessee, just like Wilma once was. It doesn't matter that Alta's shoes have holes because Wilma came from hard times, too. But what happens when a new girl with shiny new shoes comes along and challenges Alta to a race? Will she still be the quickest kid? The Quickest Kid in Clarksville is a timeless story of dreams, determination, and the power of friendship.
Before I Leave by Jessixa Bagley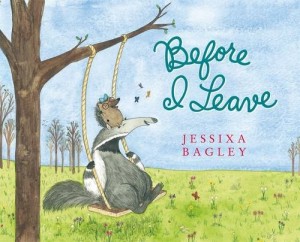 How do you say goodbye to your best friend?  When a little hedgehog's family tells her they're moving far away, she and her anteater best friend decide to play one last time, like nothing is changing. And though it's hard, they discover that while some things have to change, the most important things find a way of working out.
Ida, Always by Caron Levis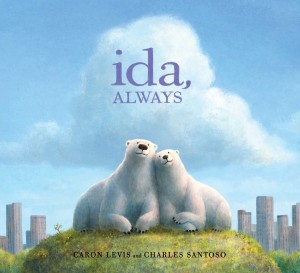 A beautiful, honest portrait of loss and deep friendship told through the story of two iconic polar bears.  Gus lives in a big park in the middle of an even bigger city, and he spends his days with Ida. Ida is right there. Always.
Then one sad day, Gus learns that Ida is very sick, and she isn't going to get better. The friends help each other face the difficult news with whispers, sniffles, cuddles, and even laughs. Slowly Gus realizes that even after Ida is gone, she will still be with him—through the sounds of their city, and the memories that live in their favorite spots.
Coco Chanel by Isabel Sanchez Vegara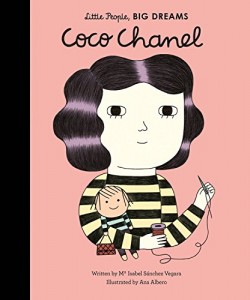 In this new series, discover the lives of outstanding people from designers and artists to scientists. All of them went on to achieve incredible things, yet all of them began life as a little child with a dream. The first book follows Coco Chanel, from her early life in an orphange–where she is a genius with needle and thread–to her time as a cabaret singer, hat maker, and, eventually, international fashion designer. This inspiring and informative little biography comes with extra facts about Coco's life at the back.
Looking for Bongo by Eric Velasquez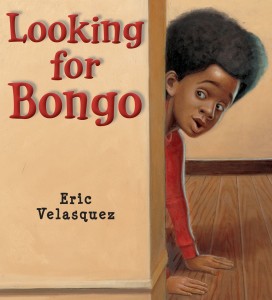 Oh no! A boy's beloved stuffed toy, Bongo, is missing. No one can help him. When he asks his abuelawhere Bongo is, she answers, "Yo no sé. I don't know." Mom and Dad haven't seen Bongo either. Gato just says "Meow," and runs away. When Bongo finally turns up behind Dad's drum, the problem of Bongo's whereabouts is resolved . . . but it doesn't answer how Bongo got there! The boy decides to set a trap to catch the Bongo thief.
The Importance of Being 3 by Lindsay Ward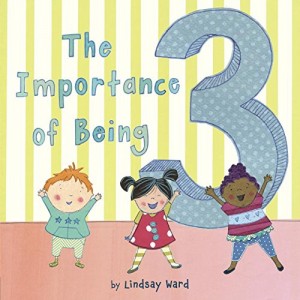 The perfect present for three-year-olds, this picture book is a celebration of all things three!
All the best things come in threes, not one, not two, but three, like the three-year-olds in this sweet picture book. As all parents know, three is a big year. Follow along as three friends learn new things in threes—from tricycles to triangles—take a dip in the pool, and play in the park with their friends!  Of course, it's not all fun and games. There's a tantrum and then hugs all around as the three kids head to bed.
This adorable picture book celebrating important life events is the perfect gift for third birthdays. Kids will love pointing out all the activities they can do now that they are three years old.
Daniel Finds a Poem by Micha Archer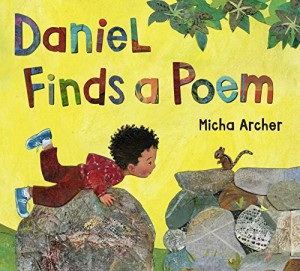 What is poetry? Is it glistening morning dew? Spider thinks so. Is it crisp leaves crunching? That's what Squirrel says. Could it be a cool pond, sun-warmed sand, or moonlight on the grass? Maybe poetry isall of these things, as it is something special for everyone—you just have to take the time to really look and listen.
Bears in a Band by Shirley Parenteau and David Walker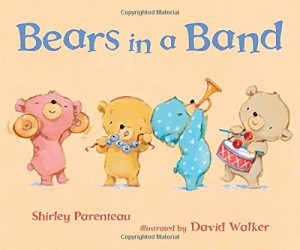 These bears are adorable!  The little bears pick up their instruments and play a noisy song. They don't care if the notes are wrong! But uh-oh, Big Brown Bear is fast asleep. Will their lively music wake him up?
Bringing the Outside In by Mary McKenna Siddals and Patrice Barton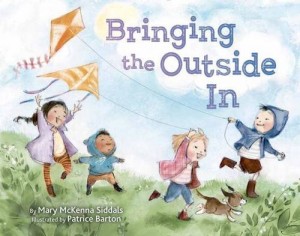 A rollicking book that reminds young readers to go outside and play!
Nothing takes the place of splashing in a puddle or jumping into a pile of autumn leaves. Along with the mud and sand that gets tracked indoors come memories that live forever! Mary McKenna Siddals has written a joyous anthem that encourages children to play in the dirt. It will surely resonate with today's overscheduled as well as sedentary kids, and their parents.
If I Had a Gryphon by Vikki VanSickle and Cale Atkinson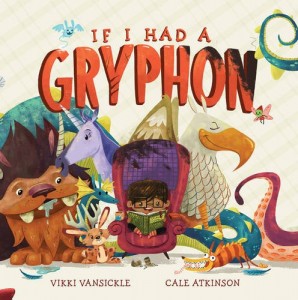 Sam just got a hamster for a pet. But the hamster is kind of boring … he just eats and sleeps and gets his shavings wet. Inspired by her book of mythological creatures, Sam longs for a more exciting pet. But she soon realizes that taking care of these magical beasts might not be as wonderful as she thought.
How Do Dinosaurs Stay Friends? by Jane Yolen & Mark Teague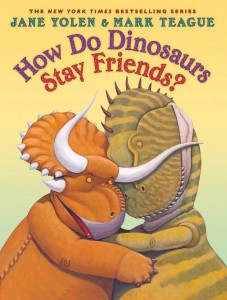 Do children in your home ever fight over a toy? Do good friends at school ever push or call names? And do buddies also know to share, give cookies, and apologize?  Come along and laugh in the tenth full-sized book in this highly acclaimed series — as little ones make friends and stay friends … the dinosaur way!
Bears Don't Read! by Emma Chichester Clark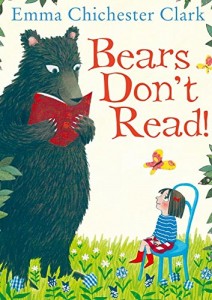 A magical story of friendship to power the imagination and encourage children (and bears!) towards a lifelong love of reading. "That's just silly!" said his sister. "Bears don't read!" George isn't happy doing the usual bear things like chatting and fishing. But what else is there?
March 2016
The Dead Bird by by Margaret Wise Brown and Christian Robinson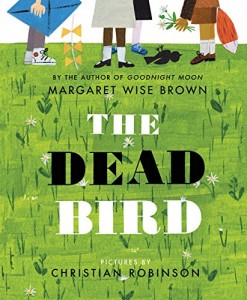 This heartwarming classic picture book by beloved children's book author Margaret Wise Brown is beautifully re-illustrated for a contemporary audience by the critically acclaimed, award-winning illustrator Christian Robinson.
One day, the children find a bird lying on its side with its eyes closed and no heartbeat. They are very sorry, so they decide to say good-bye. In the park, they dig a hole for the bird and cover it with warm sweet-ferns and flowers. Finally, they sing sweet songs to send the little bird on its way.
Jazz Day: The Making of a Famous Photograph by Roxane Orgill


When Esquire magazine planned an issue to salute the American jazz scene in 1958, graphic designer Art Kane pitched a crazy idea: how about gathering a group of beloved jazz musicians and photographing them? He didn't own a good camera, didn't know if any musicians would show up, and insisted on setting up the shoot in front of a Harlem brownstone. Could he pull it off? In a captivating collection of poems, Roxane Orgill steps into the frame of Harlem 1958, bringing to life the musicians' mischief and quirks, their memorable style, and the vivacious atmosphere of a Harlem block full of kids on a hot summer's day.
My Best Friend Likes Boys More than Me by Sulma Arzu-Brown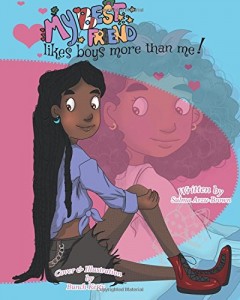 Meet Aisha and Helen. They are best friends. They are both intelligent and very attractive. However, Helen just got bit by the "boy crazy" bug. Find out how Aisha keeps Helen focused on her grades in school. The book is a great way for parents to start that unavoidable conversation about "boys." You will love how the book prioritizes education in a fun, cool and relatable manner.
The Genius of Leonardo da Vinci by Guido Visconti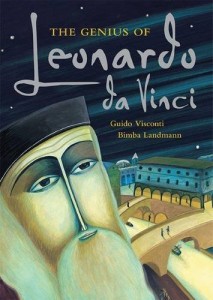 Artist, engineer, pacifist, inventor: Leonardo da Vinci was a genius of a very particular kind. This introduction to his life and work is vividly retold through the eyes of his young apprentice, Giacomo, making it easy for young readers to relate to his story.
Pass It On by Sophy Henn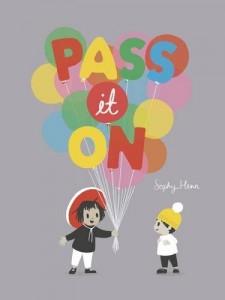 A joyful and uplifting picture book about finding happiness in the smallest of things, from picture book star Sophy Henn – World Book Day illustrator and shortlisted for the Waterstones Children's Book Prize.

Dear Pope Francis: The Pope Answers Letters from Children from Around the World by Pope Francis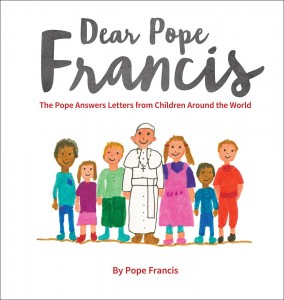 In this unprecedented book, questions from children from across the world are presented to Pope Francis — and the Pope himself answers each letter. All too often, the big spiritual questions from children are ignored or written off as quaint, but Pope Francis helps every child feel God's love and know that their voices are valued and heard. With each question charmingly illustrated by the child, Dear Pope Francis lets the Pope respond directly to each child with inspiring, meaningful answers. Pope Francis's joyful warmth and wisdom shine through for parents, grandparents, teachers and, of course, children.
Where's the Elephant? by Barroux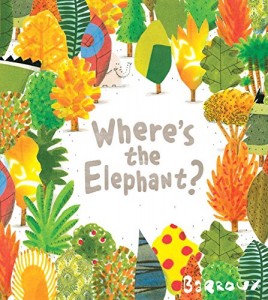 Where's the elephant? Where's the parrot? Where's the snake? And wait a minute — where are all the trees? Where will the elephant, parrot, and snake go now? A vibrant landscape in flux with three hidden animals on each spread offers parents and children an opportunity to talk about urban development and animal habitats.
How to Find Gold by Viviane Schwarz


Finding gold isn't easy. In fact it's dangerous and difficult. It requires planning. First, Crocodile and Anna practice their secret-keeping faces. Then Anna lifts Crocodile up, to be sure she's strong enough to carry gold. Together, they draw the whole world, with an X to mark the spot. Now Anna fetches the boat, and off they sail. What will they discover?
Ideas are All Around by Philip C. Stead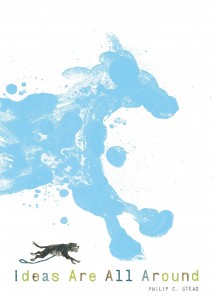 I LOVE this book cover…looks so inviting.  Can't wait to read this one!
Normal Norman by Tara Lazar and S. Britt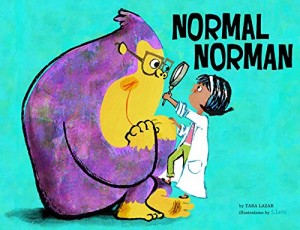 What is "normal?" That's the question an eager young scientist, narrating her very first book, hopes to answer. Unfortunately, her exceedingly "normal" subject—an orangutan named Norman—turns out to be exceptionally strange. He speaks English, sleeps in a bed, loves his stuffed toy, goes bananas over pizza, and even deep-sea dives! Oh, no: what's a "normal" scientist to do?
Bye-Bye Binky by Maria van Lieshout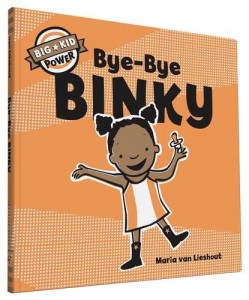 Every child's life is filled with milestones. Some happen easily; others need a little extra support. Artist and mom Maria van Lieshout has been there. Drawing upon her own experiences, she has created an engaging series of books that are just right for children on the brink of major changes and the caregivers who encourage them.
Little Why by Jonny Lambert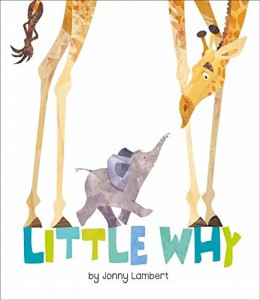 This book cover is absolutely adorable!  Little Why just cannot seem to stay in line with the other elephants. There's just too much to see; Giraffe's long-lofty leggy legs, Wildebeest's spiny-spiky horns, and even Crocodile's snippy-snappy teeth! Look out, Little Why!
Malaika's Costume by Nadia L. Hohn and Irene Luxbacher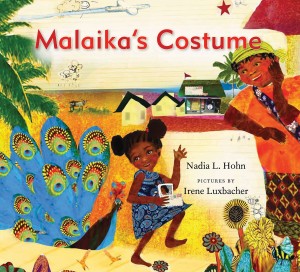 It's Carnival time. The first Carnival since Malaika's mother moved away to find a good job and provide for Malaika and her grandmother. Her mother promised she would send money for a costume, but when the money doesn't arrive, will Malaika still be able to dance in the parade?
Dario and the Whale by by Cheryl Lawton Malone and Bistra Masseva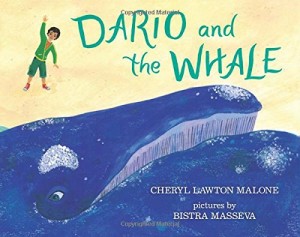 When Dario and his mother move to Cape Cod from Brazil, Dario has a hard time making friends since he doesn't speak English well. But one day Dario meets someone else who has just arrived in New England and he doesn't speak any English at all…because he's a right whale! Day after day Dario and the whale meet at the beach. But what will happen when it's time for the whale to migrate?
Les Miserables: A BabyLit French Language Primer by Jennifer Adams and Alison Oliver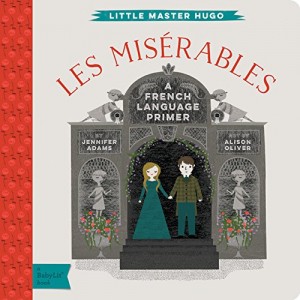 Introduce your bébé to the world of Victor Hugo with 10 words and phrases from the classic Les Miserables. Colorful, eye-catching illustrations of characters and objects from the novel pair with French translations you'll want to hear your baby say again and again.
A Midsummer Night's Dream: A BabyLit Fairies Primer by Jennifer Adams and Alison Oliver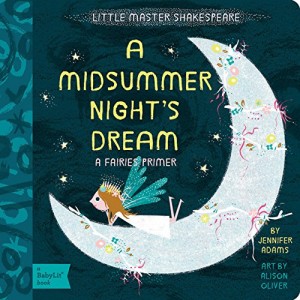 The perfect lullaby for a magical midsummer night, and a beautiful way to introduce your little one to the Bard. Jennifer Adams' adaptation of Shakespeare's original lines and Alison Oliver's whimsical illustrations bring the world of fairies to life and will enchant little ones for years to come.
Let's Play by Herve Tullet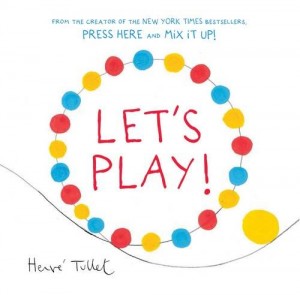 It's only a yellow dot…but what a dot it is! Readers won't be able to resist this jaunty, adventurous dot, nor its invitation to play along. Thus begins a spectacular ride of color, motion, shape, and imagination, filled with the artistry and delight that we know and love so well from Press Here and Mix It Up! But on this journey, prepare to leap headlong into a completely new dimension: emotion. Connecting not only to the mind but also to the heart, this dot expresses an extraordinary sense of humor, fear, joy, and more as it pushes, lurches, wiggles, and slides its way through—and even off!—the pages of this glorious companion to Press Here and Mix It Up!

My Heart Fills with Happiness by Monique Gray Smith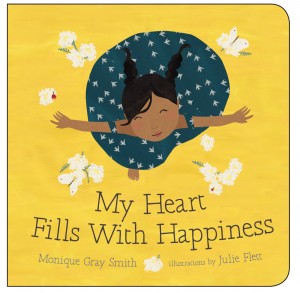 The sun on your face. The smell of warm bannock baking in the oven. Holding the hand of someone you love. What fills your heart with happiness? This beautiful board book, with illustrations from celebrated artist Julie Flett, serves as a reminder for little ones and adults alike to reflect on and cherish the moments in life that bring us joy.
Hoot and Peep by Lita Judge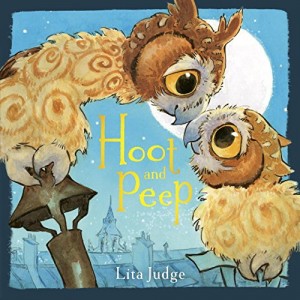 Hoot the owl is very excited for his little sister, Peep, to join him on the cathedral rooftops. She's finally old enough to learn all his big brother owly wisdom: First, owls say hooo. Second, they always sayhooo. Lastly, they ONLY say hooo! But why would Peep say hooo when she could say schweeepty peep or dingity dong? Why would she speak when she could sing?
Animal Alphabet by Kay Vincent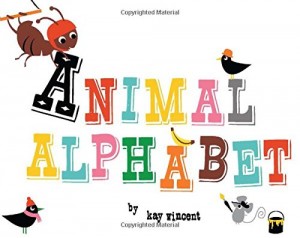 What better way for a child to learn their ABCs than through the use of bright and appealing illustrations combined with amusing alliteration?! In this beautifully presented hard back book each letter of the alphabet is represented by an animal beginning with the same letter and a descriptive word also beginning with the same letter which is tied into the illustration, for example: A – acrobatic ant, E – eating elephant, L – leaping lion, R – rodeo rabbit.
Bears Make the Best Reading Buddies by Carmen Oliver and Jean Claude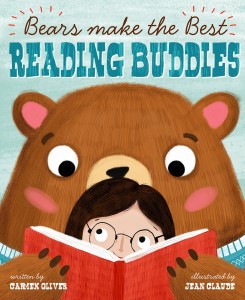 All the students in the class are assigned reading buddies. Except for Adelaide. She already has one. A bear! And Adelaide is quite persuasive as she explains to her language arts teacher, Mrs. Fitz-Pea, and the reader, that bears really do make the best reading buddies. They sniff out good books. Their claws are just right for turning pages.
Cloth Lullaby: The Woven Life of Louise Bourgeois by Amy Novesky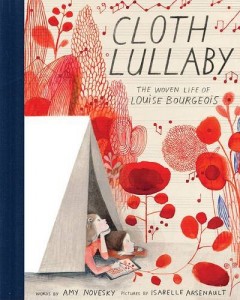 Louise Bourgeois (1911–2010) was a world-renowned modern artist noted for her sculptures made of wood, steel, stone, and cast rubber.  Just as spiders spin and repair their webs, Louise's own mother was a weaver of tapestries. Louise spent her childhood in France as an apprentice to her mother before she became a tapestry artist herself. She worked with fabric throughout her career, and this biographical picture book shows how Bourgeois's childhood experiences weaving with her loving, nurturing mother provided the inspiration for her most famous works. With a beautifully nuanced and poetic story, this book stunningly captures the relationship between mother and daughter and illuminates how memories are woven into us all.
How Kate Warne Saved President Lincoln: The Story Behind the Nation's First Female Detective by Elizabeth Van Steenwyk and Valentina Belloni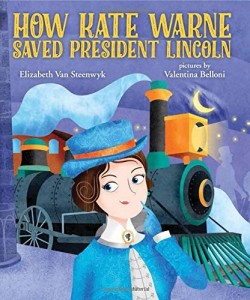 In 1856, when Kate Warne went to see Allan Pinkerton, only men were detectives. But Kate convinced Allan to hire her for his detective agency. She explained that she could worm out secrets where men could not go–in disguise as a society lady! Join Kate on her most important mission–to thwart a plot to assassinate Abraham Lincoln on the way to his inauguration.
Blanche Hates the Night by Sibylle Delacroix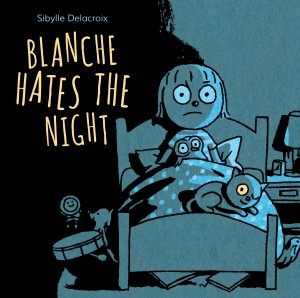 Every day ends the same. Night always falls. Blanche's mom turns off the light and closes Blanche's bedroom door. It's time to go to sleep.  There's just one problem: Blanche hates the night. She does not want to go to sleep! She would much rather play. So she puts on a concert to chase away the moon and wake up the sun. She sings in rhyme and somersaults upon her bed, which she imagines is a trampoline.
Hannah and Sugar by Kate Berube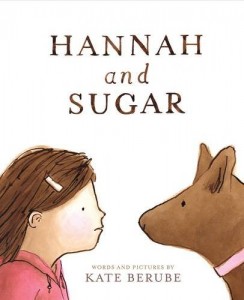 Every day after school, Hannah's school bus is greeted by her classmate's dog, Sugar. All of the other kids love Sugar, but Hannah just can't conquer her fear of dogs. Then, one day, Sugar goes missing, so Hannah joins the search with her classmates. Will Hannah find a way to be brave, and make a new friend in the process?
Whose Hands Are These?: A Community Helper Guessing Book by Miranda Paul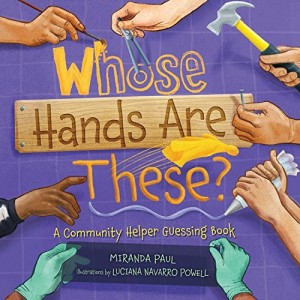 If your hands can mix and mash, what job might you have? What if your hands reach, wrench, yank, and crank? The hands in this book—and the people attached to them—do all sorts of helpful work. And together, these helpers make their community a safe and fun place to live. As you read, keep an eye out for community members who make repeat appearances! Can you guess all the jobs based on the actions of these busy hands?
Old MacDonald Had a Truck by Steve Goetz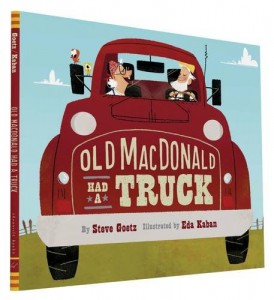 Old MacDonald had a farm E-I-E-I-O. And on that farm he had a…TRUCK?! With a DIG DIG here and a SCOOP SCOOP there, this classic folk song just got revved up! Beloved machines—the excavator, dump truck, bulldozer, and more—will have the vehicle-obsessed of all ages reading and singing along.
Goodnight, Goodnight, Construction Site: Glow in the Dark Edition by Sherri Duskey Rinker


The phenomenal New York Times bestseller and beloved bedtime go-to read now glows in the dark!
Moonbear's Sunrise by Frank Asch

Moonbear loves watching the moon rise, enjoying its beauty and wonder. But when Little Bird tells Moonbear that sunrise is just as beautiful as moonrise, Bear wants to see that, too! Can he find a way to enjoy his favorite nighttime activity (moongazing, of course) and still wake up early?
Fearless Flyer: Ruth Law and Her Flying Machine by Heather Lang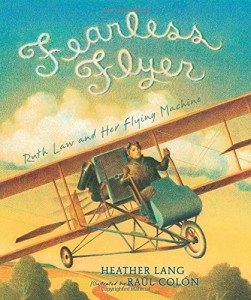 On November 19, 1916, at 8:25 a.m., Ruth Law took off on a flight that aviation experts thought was doomed. She set off to fly nonstop from Chicago to New York City. Sitting at the controls of her small bi-plane, exposed to the elements, Law battled fierce winds and numbing cold. When her engine ran out of fuel, she glided for two miles and landed at Hornell, New York. Even though she fell short of her goal, she had broken the existing cross-country distance record. And with her plane refueled, she got back in the air and headed for New York City where crowds waited to greet her. In this well-researched, action-packed picture book, Heather Lang and Raúl Colón recreate a thrilling moment in aviation history. Includes an afterword with archival photographs.
Have You Seen Elephant? by David Barrow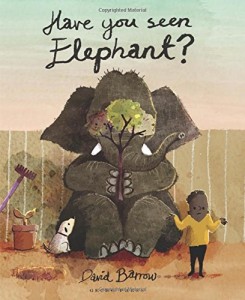 Elephant wants to play hide and seek. See if you can help the others find him?he's very good! Have You Seen Elephant? is an assured and exciting debut from a top emerging talent.
Nature's Day by Kay Maguire and Danielle Kroll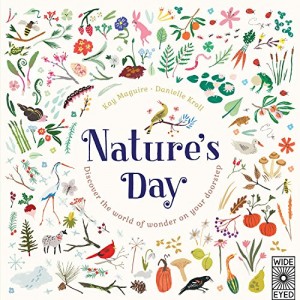 This first book of nature helps young readers to discover the world of wildlife on their doorstep. Beginning in spring, this book revisits nine different places, including the farm, the back yard, and the woods, during each of the four seasons through the year and explores the changing scenery and animal life found there. Informative and fun text teamed with gorgeous, decorative illustrations make this the perfect book to celebrate each season with.
Hector and Hummingbird by Nicholas John Frith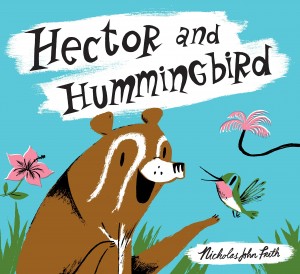 Hector the bear has a big problem: His friend Hummingbird just won't be quiet! Whether Hector's trying to enjoy a snack, get a good scratch against a tree, or take a nap, Hummingbird's always buzzing around, asking too many questions. The pair have always been best friends, but will Hector ever find peace and quiet with Hummingbird around?
Mamasaurus by Stephan Lomp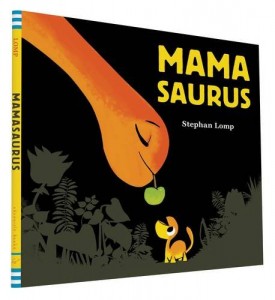 This colorful and reassuring picture book follows Babysaurus on an adventure as he enlists his prehistoric friends to seek his Mamasaurus. Is his Mamasaurus the fastest in the jungle? No. Is she the loudest? No. Is she the best flyer? No! Of course, Mamasaurus has been right there all along. And when Babysaurus needs a little help, she is ready with a big hug and a sweet, leafy snack.
I Want a Monster! by Elise Gravel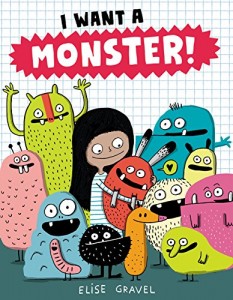 Winnie wants a monster! Some monsters smell like pirate feet and some might read your diary, but they are so darn cute! All Winnie's friends have one. But how much do Oogly-Wumps eat? Don't they ever sleep? Can monsters get lonely?
I Want a Monster! is a humorous, energetic celebration of the responsibility and joy of owning your dream pet, perfect for fans of Peter Brown's Children Make Terrible Pets or anyone who's ever longed for or loved a pet of any kind.  Includes a "Would You Like to Adopt a Monster?" activity at the back of the book.
Listen to Our World by Bill Martin Jr. and Michael Sampson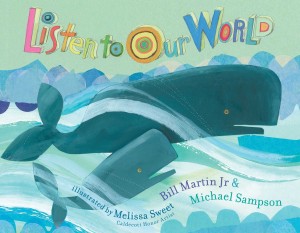 From beloved storytellers Bill Martin Jr. and Michael Sampson and with shimmering illustrations by Caldecott Honor­ artist Melissa Sweet comes a celebration of the animals all around us!  Squawk! Hiss! Grr! Roar!
Big, small, black, brown—all kinds of animals make their home in our world. From the jungle to the mountains to your own backyard, listen and you just might hear the sounds they make!
You Are One by Sara O'Leary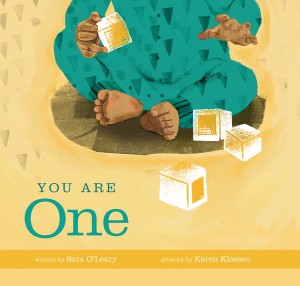 A baby's first year is full of memorable milestones. Learning to crawl, taking first steps, tasting new foods, and forming first words are all exciting achievements. You Are One looks back on each of these universal moments and more, inviting little ones and their parents to celebrate how much they have grown and discovered in just one year, from first teeth to playing peekaboo.
Skunk on a String by Thao Lam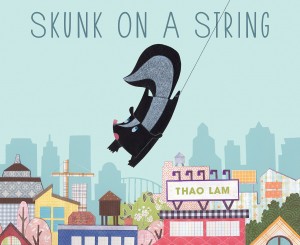 In Skunk on a String, we meet a skunk who has been tied to the tail of a balloon. Try as he might, the persistent critter can't get anyone to untie him. In this wordless story, he is shooed and swatted through a bustling parade, past the windowpanes of the city's apartment buildings with their diverse, busy inhabitants, then up to the construction cranes high above the city.
Spot, the Cat by Henry Cole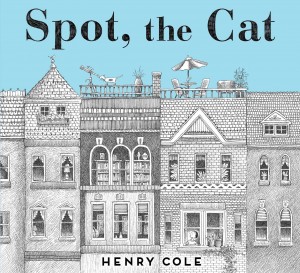 Through this gorgeous visual narrative, Henry Cole shows us a day in the life of a cat named Spot. Spot sneaks away from home by way of an open window to go on a wordless journey through the city. Follow Spot as he weaves through busy city streets, visits a farmers market, wanders into a park full of kite-flyers, and beyond.
Treat by Mary Sullivan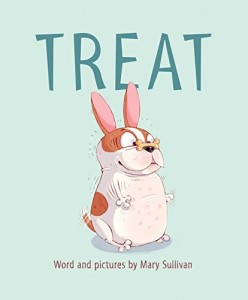 In this companion to Mary Sullivan's Geisel Award-winning Ball, there's a new dog in town and he is focused on finding a treat, no matter the cost. But endless tricks and futile searching (you can't eat Grandma's dentures!) can be pretty exhausting. Just when he's about to give up hope . . . what's this? TREAT!  
April 2016
The Big Book of Bugs by Yuval Zommer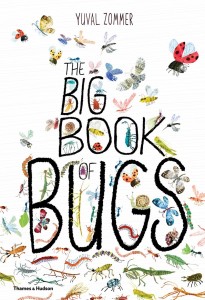 A beautifully illustrated, informative book for children introducing them to bugs that creep, crawl, bite, fly, and more.  From moths and beetles to worms and spiders, the world is crawling with fascinating bugs. The Big Book of Bugs is the first fact-filled book for children to explore the vast array of creepy-crawlies that share our Earth.
A Morning with Grandpa by Sylvia Liu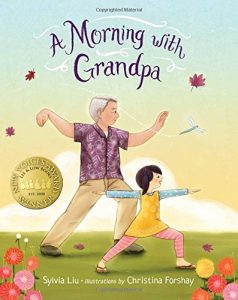 Mei Mei s grandpa is practicing tai chi in the garden, and Mei Mei is eager to join in. As Gong Gong tries to teach her the slow, graceful movements, Mei Mei enthusiastically does them with her own flair. Then Mei Mei takes a turn, trying to teach Gong Gong the yoga she learned in school. Will Gong Gong be able to master the stretchy, bendy poses?This book celebrates, with lively spirit and humor, the special bond between grandparent and grandchild and the joy of learning new things together. Readers of all ages will want to try out some tai chi and yoga too!
There's a Tiger in the Garden by Lizzy Stewart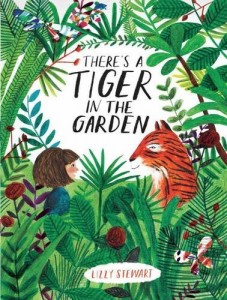 When Grandma says she's seen a tiger in the garden, Nora doesn't believe her. She's too old to play Grandma's silly games! Everyone knows that tigers live in jungles, not gardens. So even when Nora sees butterflies with wings as big as her arm, and plants that try and eat her toy giraffe, and a polar bear that likes fishing, she knows there's absolutely, DEFINITELY no way there could be a tiger in the garden …Could there?
Little Red by Bethan Woollvin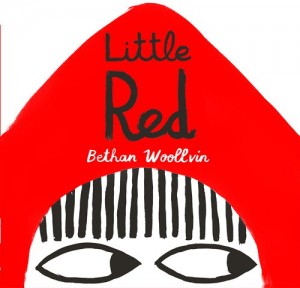 Doesn't this book cover make you want to open it up and read it?  So clever!
On her way to Grandma's house, Little Red Riding Hood meets a wolf. Now, that might scare some little girls–but not this little girl! She knows just what the wolf is up to, and she s not going to let him get away with it. In this updated fairy tale with a mischievous twist, talented newcomer Bethan Woollvin uses sly humor, striking visuals, and a dark irreverence to turn a familiar tale on its head.
A Beetle Is Shy by Dianna Hutts Aston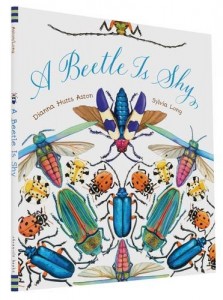 Gosh, I adore all of the books from this series so I'm sure this one will be just as great!
The award-winning duo of Dianna Hutts Aston and Sylvia Long team up again, this time creating a gorgeous look at the fascinating world of beetles. From flea beetles to bombardier beetles, an incredible variety of these beloved bugs are showcased here in all their splendor. Poetic in voice and elegant in design, this carefully researched and visually striking book is perfect for sparking children's imaginations in both classroom reading circles and home libraries.
One Hundred Words: Learn to write your first letters with little mouse by Anna Kovecses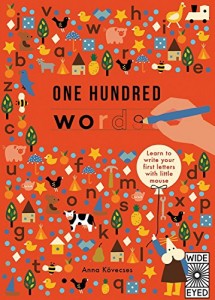 Following the success of Anna Kovecses' vocabulary builder, One Thousand Things, comes One Hundred Words, a book of first words for children to practice their handwriting.
Starfish, Where Are You? by Barroux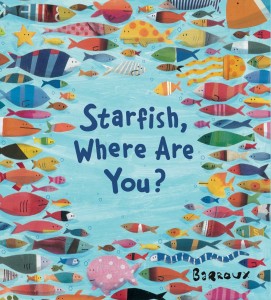 This book is an almost wordless tale about marine pollution that offers readers the chance to discuss environmental concerns in a gentle way. This touching and elegant picture book is filled with intricate scenes and three sweet characters to spot on every page. With only a few sentences and beautiful, heartwarming simplicity, this charming story puts the power back in the hands (or fins) of the natural world—with a bold, stunning twist at the end. Readers are asked: "Where's the Starfish? Where's the Jellyfish? Where's the Clownfish?," and are tasked with finding each on the following pages as the fish are slowly forced out of the spreads by more and more trash accumulating in the ocean. A whale, upset with all the junk, pushes it all back onto land and comes back to the ocean with a big grin on his face.
Maggie and Michael Get Dressed by Denise Fleming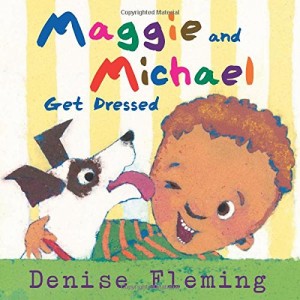 It's time for Michael to get dressed! Maggie will help.
Michael knows where each piece of colorful clothing should go. Yellow socks on feet, brown hat on head. But who will end up wearing the blue pants?
Miles & Mia A to Z by Michaela Alexander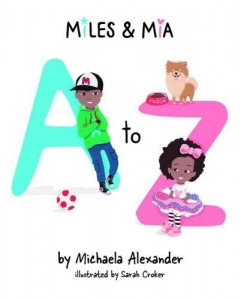 Miles & Mia A to Z is an educational, picture book that teaches children different letters of the alphabet in a fun way. Featuring rhyming text and colorful original illustrations.
Tick Tock Dog: A Tell The Time Book – With A Special Movable Clock! by Emma Dodd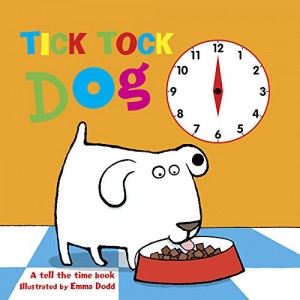 Learn about time with the help of adorable Dog, and with a special clicking clock.
Dog's ABC: An Alphabet Adventure! by Emma Dodd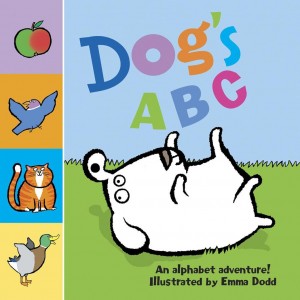 This fun story helps young children to learn the alphabet and simple words, with the lovable Dog.
Dog's 123: A Canine Counting Adventure! by Emma Dodd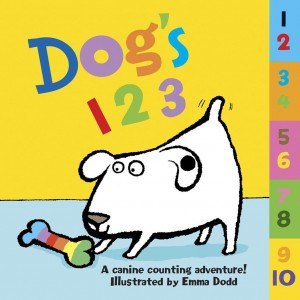 Learn all about numbers 1 to 10 with the help of Dog, in endearing pictures by the popular illustrator Emma Dodd.
The Bear and the Piano by David Litchfield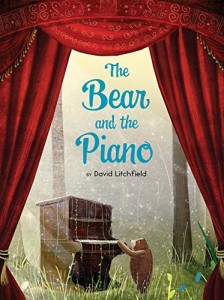 One day, a bear cub finds something strange and wonderful in the forest. When he touches the keys, they make a horrible noise. Yet, he is drawn back again and again. Eventually, he learns to play beautiful sounds, delighting his woodland friends.
Alphabet Trucks by Samantha R. Vamos and Ryan O'Rourke (board book edition)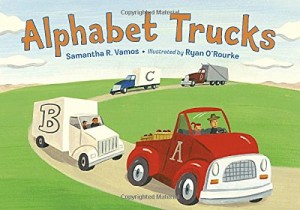 Everyone's heard of a tow truck. And a pickup truck. An ice-cream truck? Of course! But what about a quint truck? A lowboy truck? A knuckle-boom truck? Readers will learn about these kinds of trucks—and many more—while learning the alphabet in ALPHABET TRUCKS.  Each letter of the alphabet is accounted for in this introductory concept book for young readers.
Twenty Yawns by Jane Smiley and Lauren Castillo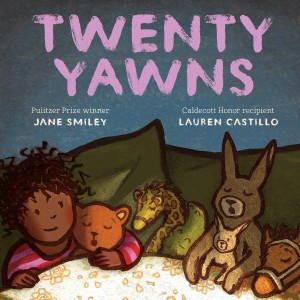 Featuring lyrical text and beautiful illustrations, this bedtime tale from Pulitzer Prize winner Jane Smiley and Caldecott Honor recipient Lauren Castillo evokes the splashy fun of the beach and the quietude of a moonlit night, with twenty yawns sprinkled in for children to discover and count.
As her mom reads a bedtime story, Lucy drifts off. But later, she awakens in a dark, still room, and everything looks mysterious. How will she ever get back to sleep?
Down, Down, Down: A Journey to the Bottom of the Sea by Steve Jenkins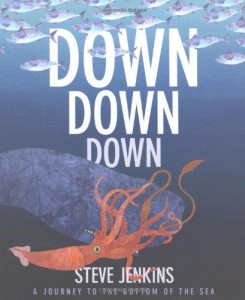 Half the earth's surface is covered by water more than a mile deep, but most of this watery world is a mystery to us. In fact, more people have stood on the surface of the moon than have visited the deepest spot in the ocean. Come along as we travel down, down, down, from the surface to the bottom of the sea.
Pirate Ship: Lift The Flaps To Follow The Clues And Discover The Fabulous Treasure by Jan Lewis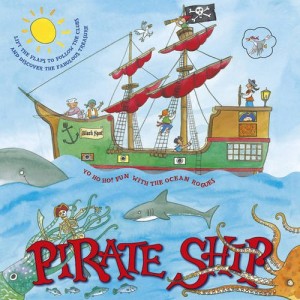 Fun with the ocean rogues, with holes to peek through and flaps to lift!
D Is for Dress Up: The ABC's of What We Wear by Maria Carluccio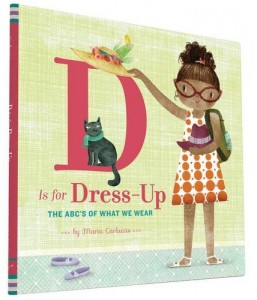 Maria Carluccio's playful fashion alphabet celebrates the fun of getting dressed—and getting dressed up! From a sophisticated bow tie to a warm wool hat, this diverse celebration of what we wear from A to Z invites kids to get creative and embrace their own unique style.
The World-Famous Cheese Shop Break-in by Sean Taylor and Hannah Shaw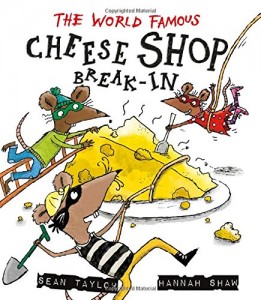 Maybe Something Beautiful: How Art Transformed a Neighborhood by F. Isabel Campoy and Theresa Howell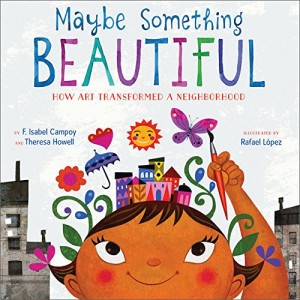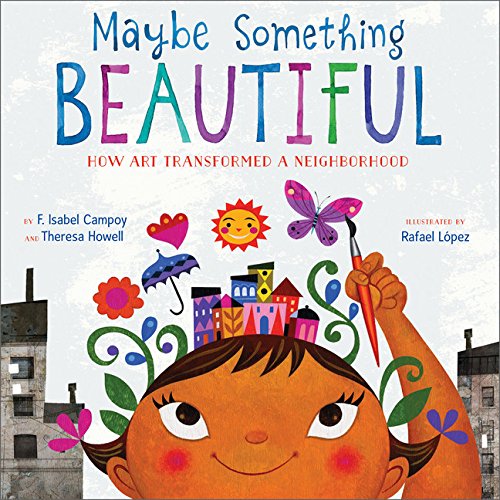 What good can a splash of color do in a community of gray? As Mira and her neighbors discover, more than you might ever imagine! Based on the true story of the Urban Art Trail in San Diego, California, Maybe Something Beautiful reveals how art can inspire transformation—and how even the smallest artists can accomplish something big. Pick up a paintbrush and join the celebration!
An Armadillo in New York by Julie Kraulis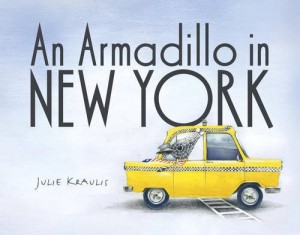 A winsome armadillo from Brazil takes a trip to New York in this delightful new picture book from Julie Kraulis. Arlo is an armadillo who is always up for adventure. His grandfather, Augustin, loved adventure too. When Arlo was born, Augustin wrote travel journals about his favorite places for Arlo to use when he was old enough to go exploring on his own. When Arlo reads about New York and the mysterious Lady Liberty, he decides it's time for his next adventure.
The Lending Zoo by Frank Asch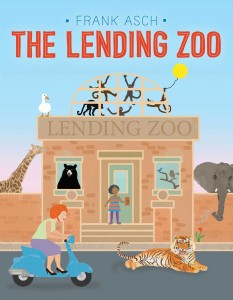 From the beloved author of the Moonbear series, Frank Asch, comes a charming new picture book about a 'zoo-brary' that accidentally loses track of a tiger!
Miss Perkins is happy to be the librarian at The Lending Zoo, a 'zoo-brary' that lends out all types of animals—from massive elephants to majestic giraffes. Everything usually goes smoothly: water buffaloes, snakes, parrots, and more are checked out and returned without a problem. But one sunny day Pancake, the tiger, goes missing and Miss Perkins along with her new friend Molly must go on a citywide search to find him! Will they be able to track him down before he causes a commotion all over town?
Joseph's Big Ride by Terry Farish and Ken Daley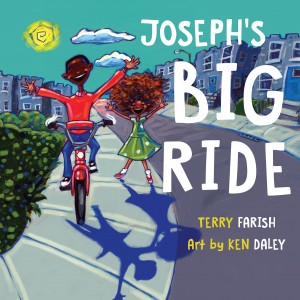 A refugee boy's determination to ride a bicycle leads to an unexpected friendship.  Joseph wants only one thing: to ride a bike. In the refugee camp where he lives, Joseph helps one of the older boys fix his bike, but he's too small to ride it.  Joseph and his mother travel to America, where everything is strange and new. One day, he spots a red bike that seems just right for him! It belongs to a girl with a whoosh of curly hair.
My House by Byron Barton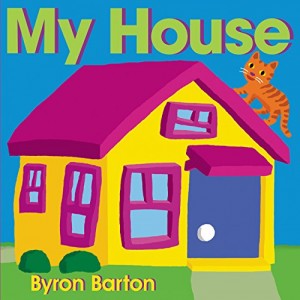 Jim the cat leads a tour through the bedroom, the kitchen, and even onto the roof before his owner Jane comes home and makes his dinner. The rhythmic text and bright illustrations make this the perfect book for repeated readings and the perfect introduction to the concept of home.
Rain Fish by Lois Ehlert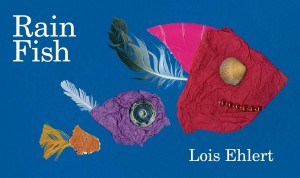 Get to know the "rain fish" that come to life during rainstorms in this gorgeous exploration of nature with vibrant collage artwork from the Caldecott Honor–winning illustrator of Chicka Chicka Boom Boom.  Through lyrical text and her incomparable mixed-media collage illustrations, Lois Ehlert introduces readers to "rain fish"—the varied, colorful, and unique little collections of materials that float along on streams of rain water during storms.
May 2016
Leo Can Swim by Anna McQuinn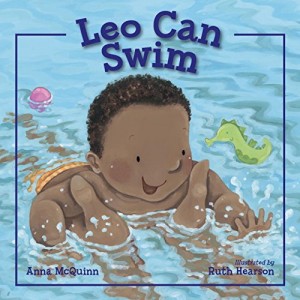 Leo, Lola's little brother from Leo Loves Baby Time, is back in a new adventure at the pool.  Leo and Daddy go to swim class where they kick, bounce, and dive like little fish. Joining other babies and their caretakers in the pool is a guarantee for unforgettable fun!
The Thank You Book (An Elephant and Piggie Book) by Mo Willems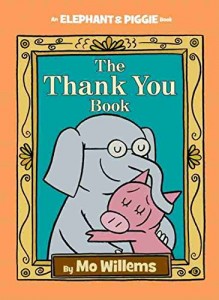 Gerald is careful. Piggie is not.
Piggie cannot help smiling. Gerald can.
Gerald worries so that Piggie does not have to.
In The Thank You Book!, Piggie wants to thank EVERYONE. But Gerald is worried Piggie will forget someone . . . someone important.  This will be the final book in the Elephant & Piggie series.  So sad to see them go!  Pre-order your limited edition copy today.
It Was So Quiet I Could Hear a Pin Drop by Andy Goodman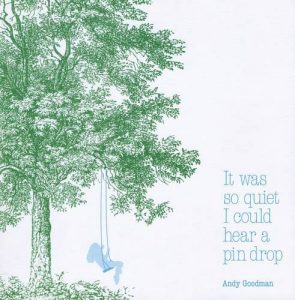 The whimsical but simple illustrations of British designer Andy Goodman invite young readers to listen as well as read aloud, hearing and making engaging sounds along the way. From quiet kites fluttering to elephants stampeding, It was so quiet I could hear a pin drop is sure to engage a toddler many times over with its fanciful flight of adventure and crescendo of sounds.
One Little Two Little Three Little Children by Kelly DiPucchio


One Little Two Little Three Little Children is an exuberant reinvention of the classic children's rhyme.  It's a pure read-aloud, sing-along joy and an irresistible celebration of all kinds of children and families.
Thunder Boy Jr. by Sherman Alexie and Yuyi Morales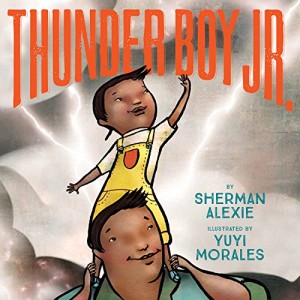 Thunder Boy Jr. is named after his dad, but he wants a name that's all his own. Just because people call his dad Big Thunder doesn't mean he wants to be Little Thunder. He wants a name that celebrates something cool he's done, like Touch the Clouds, Not Afraid of Ten Thousand Teeth, or Full of Wonder.  But just when Thunder Boy Jr. thinks all hope is lost, he and his dad pick the perfect name…a name that is sure to light up the sky.
A Dark, Dark Cave by Eric Hoffman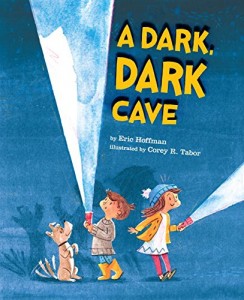 On a cold night, under a pale moon, a brother and sister explore a dark, dark cave. Strange creatures skitter along the walls while bats brush past. A wild howl makes the cave feel just a teensy bit darker. But readers are in for a delightful surprise when a beam of light reveals a softer side of the cave.
Told in spare rhyming text alongside stunning illustrations, A Dark, Dark Cave will ignite a young reader's imagination and inspire creative play. This just-spooky-enough story is sure to become a read-aloud favorite.
One Day in the Eucalyptus, Eucalyptus Tree by Daniel Bernstrom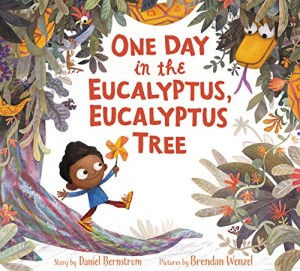 With its striking cast of forest creatures, One Day in the Eucalyptus, Eucalyptus Tree is Daniel Bernstrom's amusing and original tale of a plucky little boy who is gobbled up by a giant snake.
Over the Ocean by Taro Gomi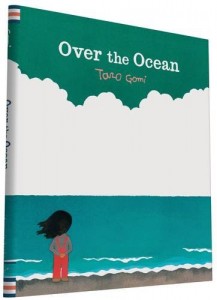 Renowned children's book creator Taro Gomi has created another masterpiece. In this beautiful testament to wondering, a young girl gazes out to where the water meets the sky and wonders what lies beyond the waves. Boats filled with toys? Skyscrapers filled with people? Houses filled with families? Or, maybe, over the ocean stands someone not so different from the girl herself, returning her gaze. In this celebration of imagination's power, young readers will find joy in the mystery of the faraway, the unknown, and the just-beyond.
The Stone Thrower by Jael Ealey Richardson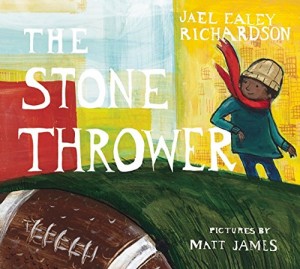 African-American football player Chuck Ealey grew up in a segregated neighborhood of Portsmouth, Ohio. Against all odds, he became an incredible quarterback. But despite his unbeaten record in high school and university, he would never play professional football in the United States.
There is a Tribe of Kids by Lane Smith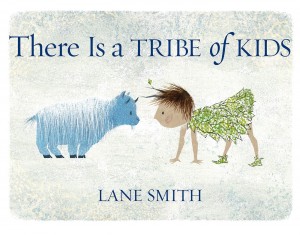 There Is a Tribe of Kids is a meditation on childhood and life's beginning. Smith's vibrant sponge-paint illustrations and use of unusual collective nouns such as smack and unkindness bring the book to life. Whimsical, expressive, and perfectly paced, this story plays with language as much as it embodies imagination.
Finding Wild by Megan Wagner Lloyd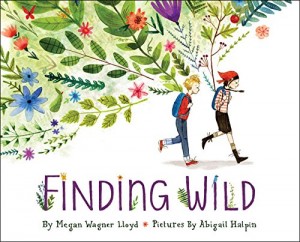 There are so many places that wild can exist, if only you know where to look! Can you find it? Two kids set off on an adventure away from their urban home and discover all the beauty of the natural world. From the bark on the trees to the sudden storm that moves across the sky to fire and flowers, and snowflakes and fresh fruit. As the children make their way through the woods and back to the paved and noisy streets, they discover that wild exists not just off in some distant place, but right in their own backyard.
The Lion Inside by Rachel Bright


A mouse feels small and insecure and determines that what he needs to do is learn how to roar like a lion. He knows he has to act brave when he approaches a lion to learn how. In a hilarious turn of events, the lion is afraid of mice! The mouse comforts the lion, they become friends, and we learn that there's a lion and a mouse inside all of us.
Whoosh!: Lonnie Johnson's Super-Soaking Stream of Inventions by Chris Barton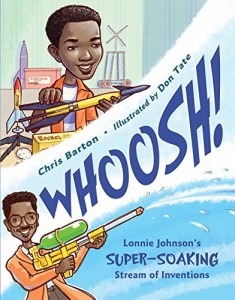 You know the Super Soaker. It's one of top twenty toys of all time. And it was invented entirely by accident. Trying to create a new cooling system for refrigerators and air conditioners, impressive inventor Lonnie Johnson instead created the mechanics for the iconic toy.
A love for rockets, robots, inventions, and a mind for creativity began early in Lonnie Johnson's life. Growing up in a house full of brothers and sisters, persistence and a passion for problem solving became the cornerstone for a career as an engineer and his work with NASA. But it is his invention of the Super Soaker water gun that has made his most memorable splash with kids and adults.
Tiny Stitches: The Life of Medical Pioneer Vivien Thomas by Gwendolyn Hooks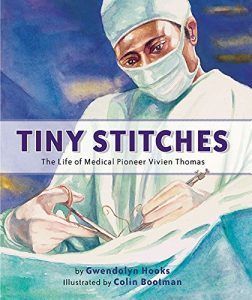 Vivien Thomas's greatest dream was to attend college to study medicine. But after the stock market crashed in 1929, Vivien lost all his savings. Then he heard about a job opening at the Vanderbilt University medical school under the supervision of Dr. Alfred Blalock. Vivien knew that the all-white school would never admit him as a student, but he hoped working there meant he was getting closer to his dream.
As Dr. Blalock s research assistant, Vivien learned surgical techniques. In 1943, Vivien was asked to help Dr. Helen Taussig find a cure for children with a specific heart defect. After months of experimenting, Vivien developed a procedure that was used for the first successful open-heart surgery on a child. Afterward, Dr. Blalock and Dr. Taussig announced their innovative new surgical technique, the Blalock-Taussig shunt. Vivien s name did not appear in the report.
Overcoming racism and resistance from his colleagues, Vivien ushered in a new era of medicine children s heart surgery. Tiny Stitches is the compelling story of this incredible pioneer in medicine.
Real Sisters Pretend by Megan Dowd Lambert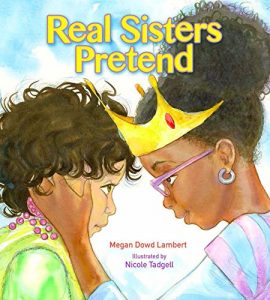 This warm, engaging story, which unfolds entirely through the conversation of two adopted sisters, was inspired by the author's own daughters, whom she overheard talking about how adoption made them "real sisters" even though they have different birth parents and do not look alike.
June 2016
City Shapes by Diana Murray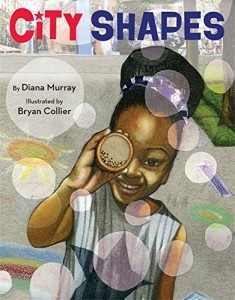 From shimmering skyscrapers to fluttering kites to twinkling stars high in the sky, everyday scenes become extraordinary as a young girl walks through her neighborhood noticing exciting new shapes at every turn. Far more than a simple concept book, City Shapes is an explosion of life.
Splashdance by Liz Starin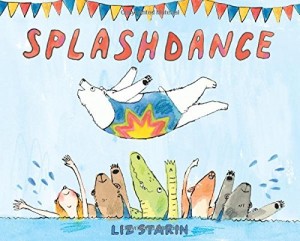 Ursula, a bear, and Ricardo, a human, are preparing for the water ballet competition. But a new regulation at the community pool–no bears–leaves Ursula cut from the contest. Luckily, she encounters a group of undaunted animal swimmers at a local pond, and Ursula and her new team figure out a way to participate in the competition and make sure everyone is welcome at the pool once and for all.
Let Me Finish! by Minh Le, illustrated by Isabel Roxas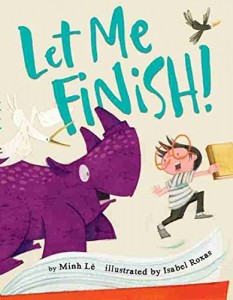 When our young hero settles in to read, the last thing he wants is for some noisy animals to ruin the ending of the story.  But ruin it they do.   And as it turns out, the boy is quickly approaching a surprise ending of his own! Maybe he should have listened to the animals after all. . . .
Sophie's Squash Goes to School by Pat Zietlow Miller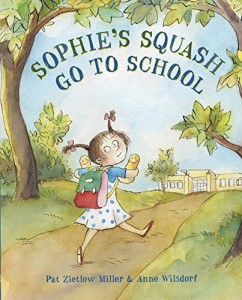 This charming sequel to the beloved Sophie's Squash is the perfect antidote to the back-to-school jitters. Sophie goes to school for the first time and has no interest in making friends that aren't squash. Here's a gently humorous read-aloud that proves that making friends, just like growing squash, takes time.
Field Guide to the Grumpasaurus by Edward Hemingway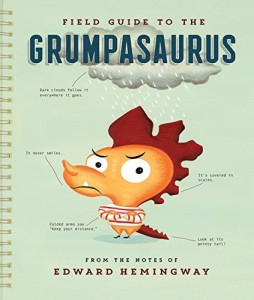 Have you ever met a Grumpasaurus? I bet you have. In fact, you may even have one in your own home. Want to know what makes them tick? This handy guide, meticulously researched and lovingly illustrated, tells you everything you need to know. Above all they should be handled with care—otherwise they can become VERY loud and VERY fearsome.
July 2016
My Thumb by Karen Hesse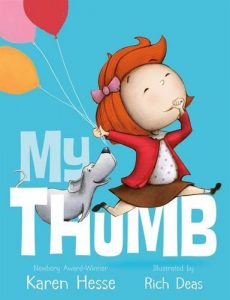 Kids who suck their thumbs know there's nothing better. NOTHING! Here is a fun picture book ode to the thumb by Newbery Medalist Karen Hesse, with art by Feiwel and Friends Creative Director Rich Deas.
A Unicorn Named Sparkle by Amy Young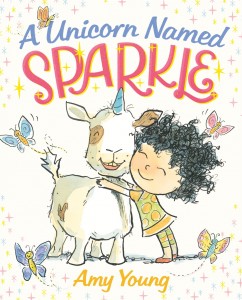 When Lucy sees an ad in the newspaper for a unicorn, she sends in her twenty-five cents and waits four to six long weeks for her very own unicorn to arrive. She imagines the flowers that she'll braid into his beautiful pink mane, and she even picks the perfect name for him: Sparkle. But when Sparkle arrives, his ears are too long, his horn is too short, he smells funny–and oh, he has fleas. Lucy isn't pleased, but in the end she warms up to Sparkle and realizes that even though he wasn't exactly the unicorn she wanted, he might be just the one she needs.
The Summer Nick Taught His Cats to Read by Curtis Manley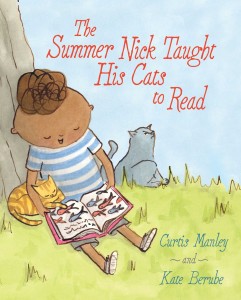 Nick loves to read books—and he loves to play with his cats, Verne and Stevenson. So naturally Nick decides it's a great idea to teach his cats to read. But Verne and Stevenson don't appreciate when Nick wakes them up with a flashcard that says NAP. Nick finally piques Verne's interest with words like MOUSE and FISH. But not Stevenson's. While Nick and Verne go to the library, Stevenson hides under the porch. Will Nick ever find a way to share his love of reading with his feline friends?
A Tiger Tail: (Or What Happened to Anya on Her First Day of School) by Mike Boldt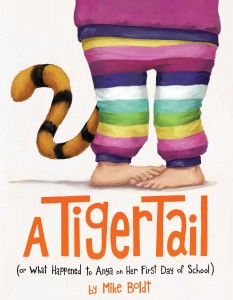 From the creative mind of rising star Mike Boldt comes a hilarious and original tale about overcoming back-to-school jitters, making new friends, and taking things in stride.  Anya wakes up to discover that she has grown a tiger tail. Yes, a striped tiger tail. It also happens to be the first day of school. What will the other kids think? Are girls with tiger tails even allowed to go to school?!  Anya is about to find out.
Who Wins? by Clay Swartz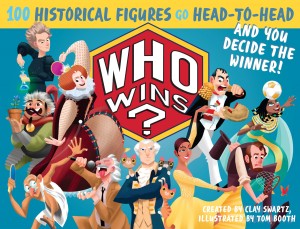 A fully illustrated, wholly inventive flip on history. WHO WINS pits 100 of history's most interesting characters (Martin Luther King Jr., Napoleon Bonaparte, Nelson Mandela, Abraham Lincoln … etc.) against each other in quirky competitions (Lightsaber Battle, Celebrity Jeopardy, Hot Dog Eating Contest and more.)  Even better: The reader gets to decide who wins!  Recommended for readers ages 8 – 12.
Wally Does Not Want a Haircut by Amanda Driscoll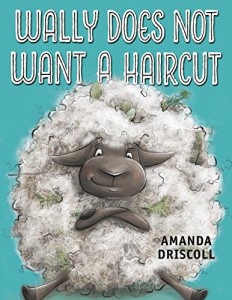 Wally does not need a haircut. His hair is perfectly fine.
Sure, it trips him up a tad and gathers a bit of greenery.
But Wally does NOT want a haircut.
He doesn't even want one after his mama and their barnyard friends show off their own fun new 'dos. But when his unruly hair holds him back from the hoedown, he might have to reconsider.
August 2016
The Sound of Silence by Katrina Goldsaito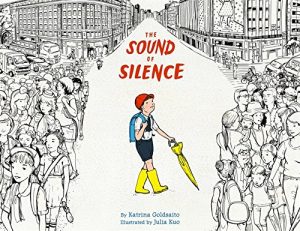 Join Yoshio on his journey through the hustle and bustle of the city to find the most beautiful sound of all.
Boo! Haiku by Deanna Caswell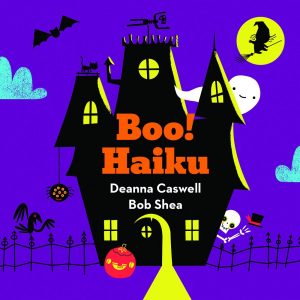 A witch, a bat, a skeleton, a jack-o'-lantern, a ghost, a black cat, a spider, an owl, and a scarecrow are all hiding in the pages of this clever Halloween-themed book. Deanna Caswell's playful haiku cleverly hint at the creatures revealed after each turn of the page while Bob Shea's bright illustrations capture the scary silliness.

Return by Aaron Becker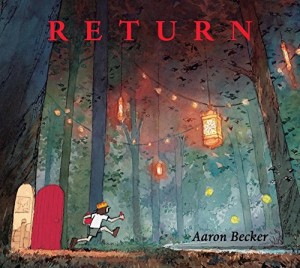 Return is the final chapter in the epic Journey wordless picture book trilogy about a girl and her adventures into another realm.
Goodbye Summer, Hello Autumn by Kenard Pak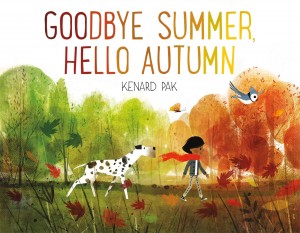 As trees sway in the cool breeze, blue jays head south, and leaves change their colors, everyone knows–autumn is on its way!
Join a young girl as she takes a walk through forest and town, greeting all the signs of the coming season. In a series of conversations with every flower and creature and gust of wind, she says good-bye to summer and welcomes autumn.  Read my review here.
Mary Had a Little Glam by Tammi Sauer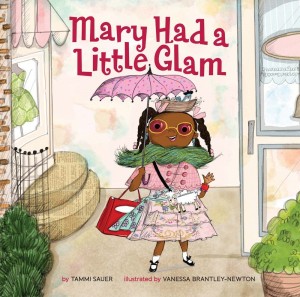 This little Mary has STYLE! In this fun take on Mother Goose, fashion-forward Mary helps some of childhood's most beloved characters go glam. From the kid who lives in a shoe (and dons some fab footwear, too) to Jack, who breaks his crown but gets a great new one, Mary's school friends look fantastic in their finery. But are they now too well dressed for recess? Not to worry—Mary always shows her flair for what to wear!
Aberdeen by Stacey Previn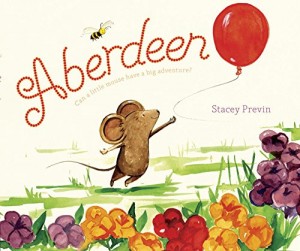 Aberdeen never meant to leave the yard in the first place. BUT a balloon floated by and…. He is suddenly off on an unexpected adventure! Before long, Aberdeen follows his whims and fancy to unknown territory, a little too far away from home – and from mama.
Who doesn't know the feeling of one thing leading to another leading to another – until you're not quite sure how you ended up where you did? Aberdeen's adorable antics will have readers excited to see where he lands next, and on the edges of their seats as he searches for a way back home.
The Bot That Scott Built by Kim Norman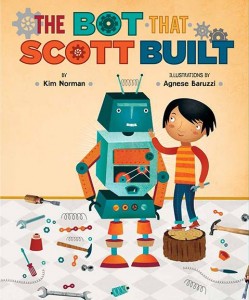 When Scott builds a bot, a bippity-bot, sparks fly . . . and his entire classroom goes wild. Before long, fiery ants and carnivorous plants, a freaky frog, a big-bellied boa, and an exploding "volcano" have wreaked total havoc. Can Scott's bot, which started it all, manage the mess? Cheers for the handy hero! A cumulative story with fun that grows and grows and GROWS.
Norbert's Big Dream by Lori Degman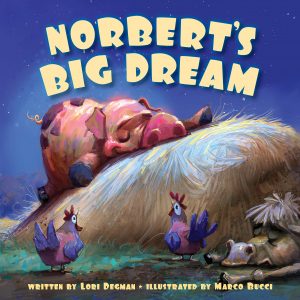 Norbert is a pig with a dream. It doesn't matter if the other farm animals snicker behind his back, Norbert has always dreamed of swimming the English Channel. He's been preparing and training and finally he's ready for the big swim! But where exactly is the English Channel?! Will Norbert have to give up on his dreams or will his friends come to the rescue after all? A sweet, funny story about dreaming big.
September 2016
Ada Twist, Scientist by Andrea Beaty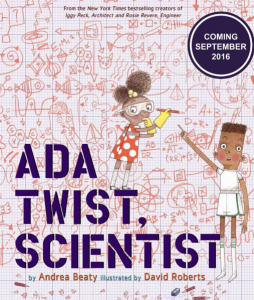 Introducing the new kid on the block: Ada Twist, Scientist!  From the creators of the popular books Iggy Peck, Architect and Rosie Revere, Engineer.  I cannot wait for this!! We absolutely love the first two books!
Beautiful by Stacy McAnulty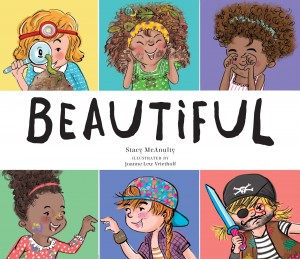 Every girl is unique, talented, and lovable. . . .Every girl is BEAUTIFUL.
Much more than how one looks on the outside, true beauty is found in conquering challenges, showing kindness, and spreading contagious laughter. Beautiful girls are empowered and smart and strong!
BEAUTIFUL breaks barriers by showing girls free to be themselves: splashing in mud, conducting science experiments, and reading books under a flashlight with friends. This book will encourage all girls to embrace who they are and realize their endless potential.  Read my review here.
Six Dots: A Story of Young Louis Braille by Jen Bryant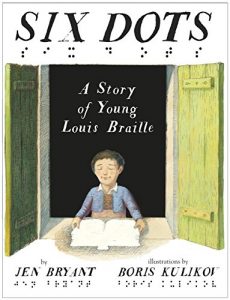 Louis Braille was just five years old when he lost his sight. He was a clever boy, determined to live like everyone else, and what he wanted more than anything was to be able to read.  Even at the school for the blind in Paris, there were no books for him.  And so he invented his own alphabet—a whole new system for writing that could be read by touch. A system so ingenious that it is still used by the blind community today.
Hooray for Today! by Brian Won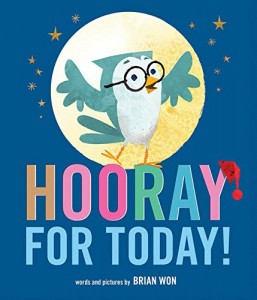 When the moon is up, Owl is wide awake and ready for fun: "Hooray for today! Would you like to play?" But everyone says, "Not now! I'm sleepy!" Owl's playday gets lonely fast as each friend turns her away—until sunrise, when Owl discovers a friendly surprise. Perfect for little ones learning the art of patience, Hooray for Today! celebrates playtime, sharing, and friendship.
Cityblock by Christopher Franceschelli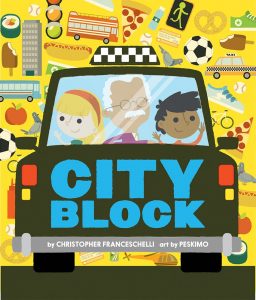 Cityblock explores city life in an exciting and unique way, from up in a high-rise building to down in the subway. Divided into three sections—things that go, things to see, and things to eat—it features 24 different aspects of city living. As with the other acclaimed books in the series, die-cut icons hint at the larger context on the next spread. Each section opens with a full city scene but gradually focuses in on the small, unique neighborhoods that make the city large and grand. This clever book will attract young readers living in a metropolis as well as those in the countryside with urban life that pops off each page.
I'm A Brilliant Little Black Boy by by Betty K. Bynum & Joshua B. Drummond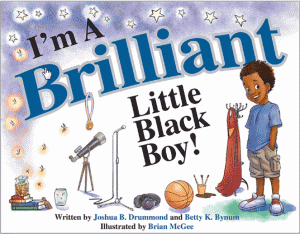 Joshua has big dreams and ideas as BRILLIANT as the stars!  With all of his good friends, Joshua's day is filled with adventures where books, a telescope, a red-superhero cape, rhyming hip-hop verse,  twinkling fireflies that light up the magical summer skies above a card board fort in the park and so much more — is just what boyhood innocence and imagination is all about.  Kind, smart, creative, and always thinking — Joshua learns that with good deeds, studying, working hard and aiming to be brilliant, we can really shine!
Miss Paul and the President: The Creative Campaign for Women's Right to Vote by Dean Robbins


When Alice Paul was a child, she saw her father go off to vote while her mother had to stay home. But why should that be? So Alice studied the Constitution and knew that the laws needed to change. But who would change them? She would!
Penguin Problems by Jory John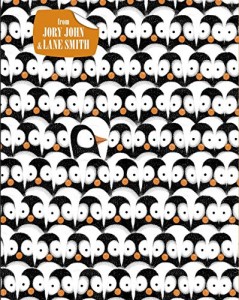 Have you ever considered running away to Antarctica? Of course you have! Because it's a land free of worries and responsibilities! All of your problems will surely be blown away by the icy winds of that lawless paradise! . . . Won't they?  Think again, my friend. This penguin has come to tell you that his life down there is no more a picnic than yours is here. For starters, it is FREEZING. Also, penguins have a ton of natural predators. Plus, can you imagine trying to find your mom in a big ol' crowd of identical penguins? No, thank you.  This book is sure to tickle kids' funny bones and will elicit appreciative sighs from the adults reading it aloud.
Maya Angelou (Little People, Big Dreams) by Lisbeth Kaiser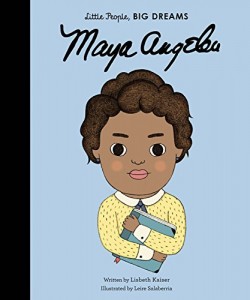 In the Little People, Big Dreams series, discover the lives of outstanding people from designers and artists to scientists. All of them went on to achieve incredible things, yet all of them began life as a little child with a dream. The book follows Maya Angelou, from her early traumatic childhood to her time as a singer, actress, civil rights campaigner and, eventually, one of America's most beloved writers. This inspiring and informative little biography comes with extra facts about Maya's life at the back.
The Wish Tree by Chris Turnham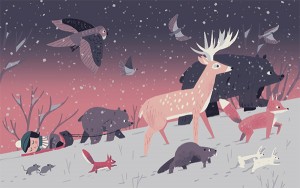 The Wish Tree by Kyo Maclear, illus. by Chris Turnham, about a boy's search for a "wishing tree." (Official book cover image not available yet.)
The Darkest Dark by Chris Hadfield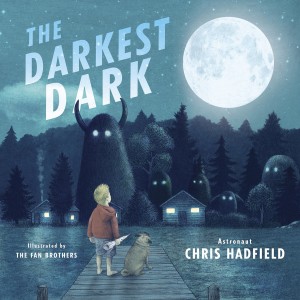 Chris loves rockets and planets and pretending he's a brave astronaut, exploring the universe. Only one problem–at night, Chris doesn't feel so brave. He's afraid of the dark.
But when he watches the groundbreaking moon landing on TV, he realizes that space is the darkest dark there is–and the dark is beautiful and exciting, especially when you have big dreams to keep you company.
Lift Your Light a Little Higher: The Story of Stephen Bishop Slave Explorer by Heather Henson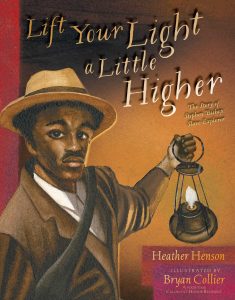 Welcome to Mammoth Cave. It's 1840 and my name's Stephen Bishop. I'll be your guide, so come with me, by the light of my lantern, into the deepest biggest cave in all of the United States. Down here, beneath the earth, I'm not just a slave. I'm a pioneer. I know the cave's twists and turns. It taught me to not be afraid of the dark. And watching all these people write their names on the ceiling? Well, it taught me how to read too. Imagine that. A slave, reading. But like I said, down here I'm not just a slave. I'm a guide. I'm a man. And this is my story.
What is a Child? by Beatrice Alemagna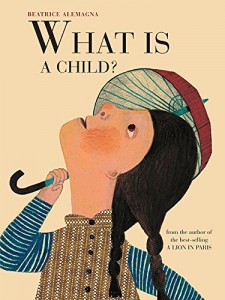 From the bestselling author of A Lion in Paris comes this beautifully illustrated celebration of what makes each child unique. Through bold and sensitively observed portraits and a thought-provoking text, Beatrice Alemagna inspires children, and adults reading with them, to consider their own identity. Destined to become a classic, What Is a Child? is a must-have for every school, library, and bedside table.
Dear Dragon: A Pen Pal Tale by Josh Funk


A sweet and clever friendship story in rhyme, about looking past physical differences to appreciate the person (or dragon) underneath.
George and Blaise are pen pals, and they write letters to each other about everything: their pets, birthdays, favorite sports, and science fair projects. There's just one thing that the two friends don't know: George is a human, while Blaise is a dragon! What will happen when these pen pals finally meet face-to-face?
In Plain Sight: A Game by Richard Jackson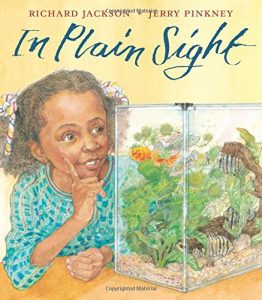 As Sophie and her grandpa talk, he asks her to find items he's "lost" throughout the day, guiding Sophie on a tour through his daily life and connecting their generations in this sweet, playful picture book illustrated by Caldecott Medalist and Laura Ingalls Wilder Award winner Jerry Pinkney.
Freedom Over Me: Eleven Slaves, Their Lives and Dreams Brought to Life by Ashley Bryan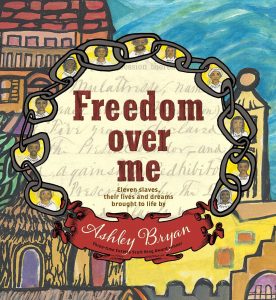 Using original slave auction and plantation estate documents, Ashley Bryan offers a moving and powerful picture book that contrasts the monetary value of a slave with the priceless value of life experiences and dreams that a slave owner could never take away.  Imagine being looked up and down and being valued as less than chair. Less than an ox. Less than a dress. Maybe about the same as…a lantern.
October 2016
My Name is James Madison Hemings by Jonah Winter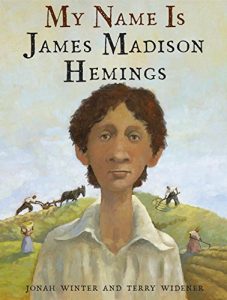 In an evocative first-person account accompanied by exquisite artwork, Winter and Widener tell the story of James Madison Hemings's childhood at Monticello, and, in doing so, illuminate the many contradictions in Jefferson's life and legacy. Though Jefferson lived in a mansion, Hemings and his siblings lived in a single room. While Jefferson doted on his white grandchildren, he never showed affection to his enslaved children.
We Found a Hat by Jon Klassen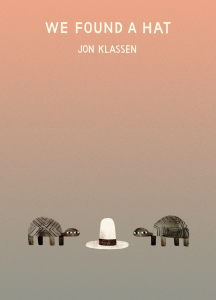 Synopsis: Fans of I Want My Hat Back and This Is Not My Hat will not be surprised to learn that there's a healthy dose of controversy between the characters of Klassen's latest picture book, in which two turtles find one hat – and it happens to look great on both of them.  This book will be the longest one in the trilogy at 56 pages – wow!
I'll Wait, Mr. Panda by Steve Anthony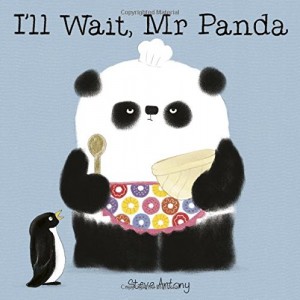 The world's most polite panda is back! Steve Antony's sequel to Please Mr Panda is every bit as tasty!  The book's core message about saying please and thank you, and being polite was utterly deliciously delivered with just the right amount of frosting and sprinkles.
A Voyage in the Clouds by Matthew Olshan and Sophie Blackall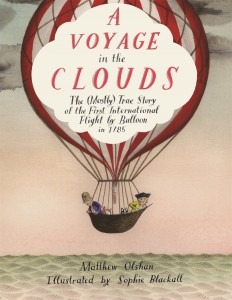 The (Mostly) True Story of the First International Flight by Balloon in 1785.
November 2016
Good Morning, City by Pat Kiernan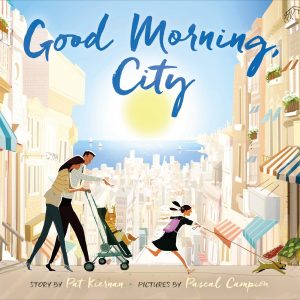 While the baker, the ferry boat captain, and the TV anchorman are busy at work, most people are cozily snuggled in bed. Then dawn's first light peeks through the tree branches. Wake up, city! There is much to be done in neighborhoods all across the metropolis. As the morning gets brighter, the city streets bustle with people ready to start the day.
It Is Not Time for Sleeping by Lisa Graff


As the day comes to an end, bedtime draws near. But the little boy in this book is quite sure it is NOT time for sleeping. As each piece of his evening routine is completed—helping with the dishes, playing with the dog, getting into pajamas, brushing teeth with Dad, being tucked in by Mom, and listening to a story—he becomes a little more certain: it is definitely not time for sleeping. The question is, when WILL it be time for sleeping? A rhythmic, cumulative text and lush twilit scenes come together to create a perfect bedtime book that will be treasured for generations to come.
Food Anatomy: The Curious Parts & Pieces of Our Edible World by Julia Rothman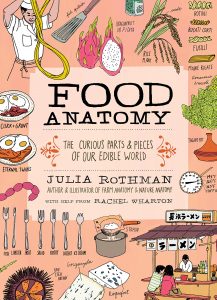 Get your recommended daily allowance of facts and fun with Food Anatomy, the third book in Julia Rothman's best-selling Anatomy series. She starts with an illustrated history of food and ends with a global tour of street eats. Along the way, Rothman serves up a hilarious primer on short order egg lingo and a mouthwatering menu of how people around the planet serve fried potatoes — and what we dip them in. Award-winning food journalist Rachel Wharton lends her editorial expertise to this light-hearted exploration of everything food that bursts with little-known facts and delightful drawings. Everyday diners and seasoned foodies alike are sure to eat it up.
Your turn:  What books from this list are you most looking forward to?  What books should I add to the list?  Feel free to share in the comments.