Disclaimer: Please note that some of the links below are affiliate links, and I will earn a commission if you purchase through those links. I am attending the She Who Wins Summit and highly recommend this summit because I believe it will be helpful to myself and others.  Renee Bauer is trustworthy, and I know her summit will be exciting, fun, and informative. Please let me know if you have any questions about anything listed below.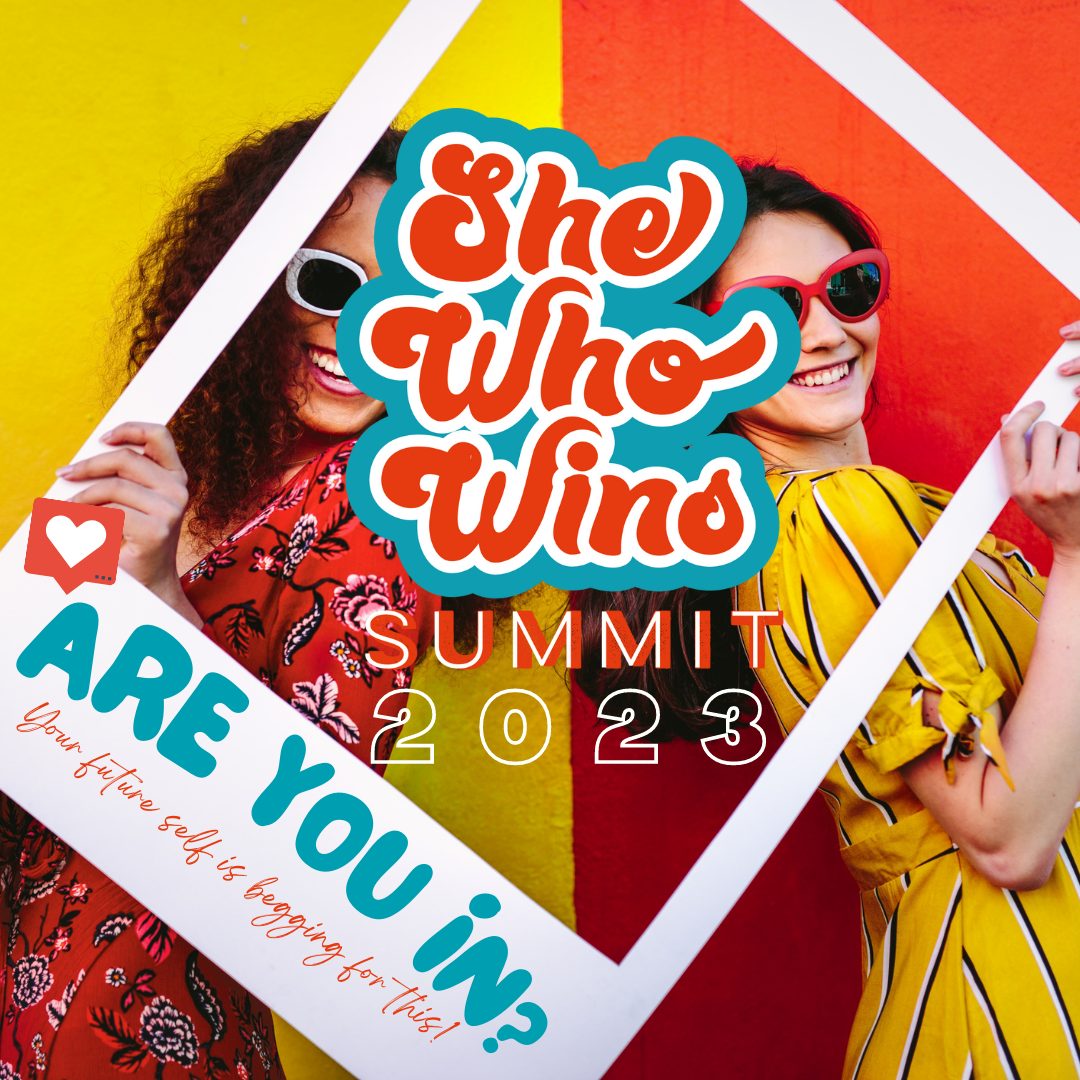 Friends, have you heard? The She Who Wins Summit is coming to Connecticut!
Join me and hundreds of other women entrepreneurs April 28-29, 2023 at Mohegan Sun Casino in Uncasville Connecticut.
What is the She Who Wins Summit?
The She Who Wins Summit is a super-charged, live event where high vibing women with big dreams come together to connect and strategize and leave motivated and inspired to go all in.
If you have BIG goals and dreams, this event is for you.
Do you:
*Struggle with clarity on your "what's next"?
*Want to find a tribe of supportive women?
*Have fears and limitations holding you back?
*Believe you are made for so much more?
*Wish you could confidently take the leap?
*Want an infusion of high energy, reinvigoration, and excitement about your future?
If that sounds like you, then don't wait to grab a seat where you will:
*Make connections with other like-minded women.
*Get clear on your self-imposed limitations so you can bust through them into action.
*Leave behind fear and step into your most powerful and purposeful YOU.
*Learn from experts, thought leaders, and visionaries.
*Walk away transformed and ready to act.
Get to Know Renee Bauer
I had the pleasure of getting up close and personal with the She Who Wins Summit founder, Renee Bauer.  Renee is also an award-winning divorce attorney, published author, entreprenuer, and founder of the family law firm, Bauer Law Group. During my time with Renee, we talked about her background, her book, her summit, and more!
After speaking with Renee, one thing that was made abundantly clear to me is her is commitment to empowering and encouraging women to redefine their purpose and sense of worthiness. She is dedicated to helping entrepreneurs elevate and transform their businesses and their lives.
But things haven't always been easy for Renee.  As with most entrepreneurs and business owners, there have been many days when she felt like quitting and walking away from everything. However, she's continued to decide to keep going despite her two divorces and having some setbacks in her business. She learned how to get comfortable being vulnerable and became more vocal about talking about her shame. Renee is now happily married, and her life feels more complete, joyful, and full than ever before.
Renee spent a year focusing on talking about divorce in the Happily Ever After Podcast, then she pivoted to the She Who Wins Podcast following the success of her first summit. The first She Who Wins Summit took place in 2022 and it was a huge hit! The response and feedback from attendees were overwhelmingly positive!  It provided Renee with the confirmation and validation she needed to keep going and to host the event again the following year. Her goal? To help women realize everything they're capable of. She knew she wanted to help women understand they can dream bigger, be bold in their decision making, have more confidence, and do all the things they have desired to do instead of putting their dreams on hold. Renee wants every woman to know that she can win!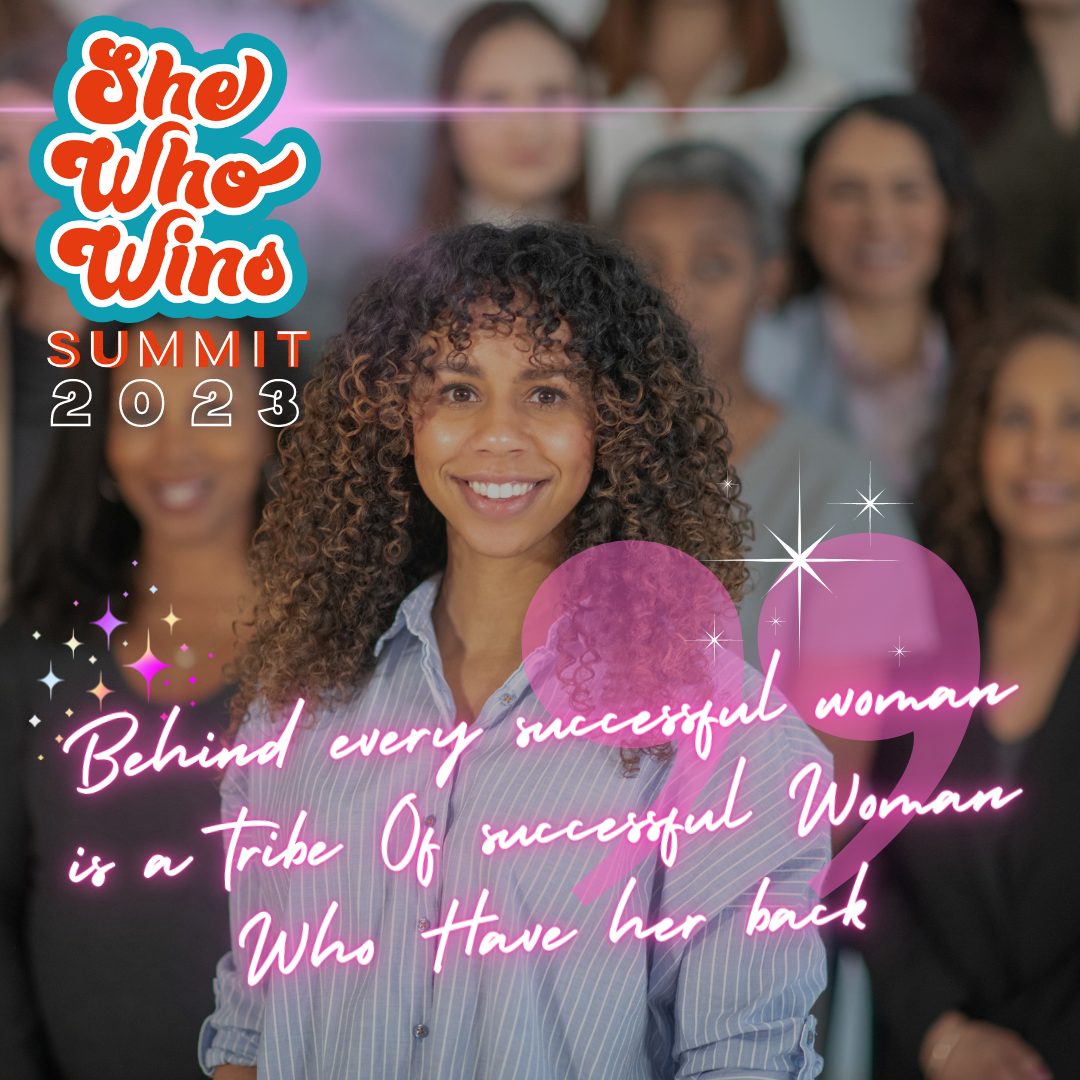 The She Who Wins Book!
Fellas, don't let the title of the book deter you.  She Who Wins is NOT an anti-man book.  Renee makes it clear that this book is for everyone!
In her book, She Who Wins: A Good Girl's Guide to Breaking the Rules, (September 2023 release) Renee boldly and authentically shares her own stories and challenges in business, relationships, and life to illustrate how women can overcome adversity and take charge of their destiny. The She Who Wins book is based on the concept of the She Who Wins Summit.  How cool is that? It took her about seven months to write this book.
Some of the topics you'll find in the book She Who Wins include:
How build a personal brand
Entrepreneurship
Releasing expectations
Divorce
Relationship red flags
Dealing with rejection
Blended families
and more!
You can check out Renee's other books here.
Instagram is Renee's favorite place to hang out.  You can connect with her on Instagram here and visit her website here.
Interested in attending the She Who Wins Summit? Purchase your tickets here and get all the deets you'll need for this epic event. Hurry, before all the tickets sell out like they did last year!