Often called the "Father of Ice Cream", Augustus Jackson is credited with inventing a better way of making ice cream.  He also figured out how to make it stay frozen longer.  His "secret" ingredient? Rock salt. Yes, Augustus Jackson revolutionized the ice cream making process we know today. His sweet legacy still lives on.
Augustus loved to cook, and he often made entire meals for his family. At the age of twelve, he used his extraordinary cooking skills to support his family. He applied for a job at the White House and he got it! It was there where Augustus learned to perfect his ice cream making skills.
By the age of 17, he worked his way up to becoming a cook at the White House. During his five years at the White House, Augustus served presidents James Monroe, John Quincy Adams, and Andrew Jackson.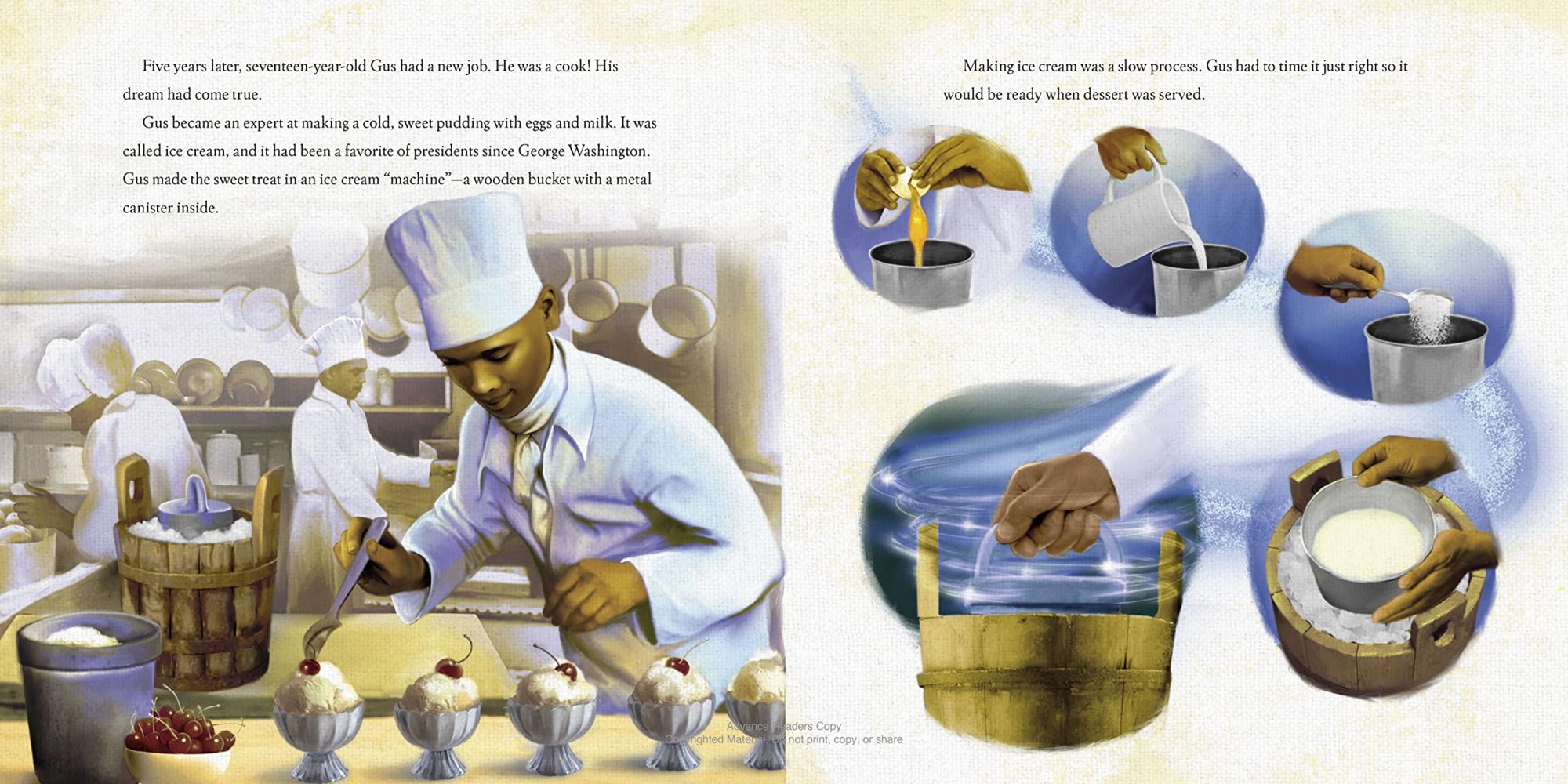 When he left Washington D.C., Augustus returned to Philadelphia with a new dream. He wanted everyone to enjoy ice cream, not just the wealthy and elite. So, in 1830 he opened his own ice cream parlor where people came from near and far to taste his one-of-a-kind ice cream.
In 1832, Augustus produced the idea to add rock salt to ice cream to make it freeze more quickly. He sold his new and improved ice cream to shop owners for $1 per quart making him one of the wealthiest Black people in Philadelphia during his time. The price of the $1-a-quart tins of ice cream he sold would be equivalent to $27 a quart today.

Augustus Jackson is reported to have died in a train accident in 1852. Following his death, his daughter and other relatives continued to run his ice cream parlor.
Fun fact: The first form of ice cream was invented in China around 200 BCE. That ice cream was made from a frozen milk and rice mixture.
This book is recommended for readers ages 4-8 and up. Great for young aspiring cooks, chefs, and confectioners.