Disclosure: This blog post was written in partnership with Comcast. Any opinions expressed are my own.
Have you heard about the Federal Government's Affordable Connectivity Program (ACP)?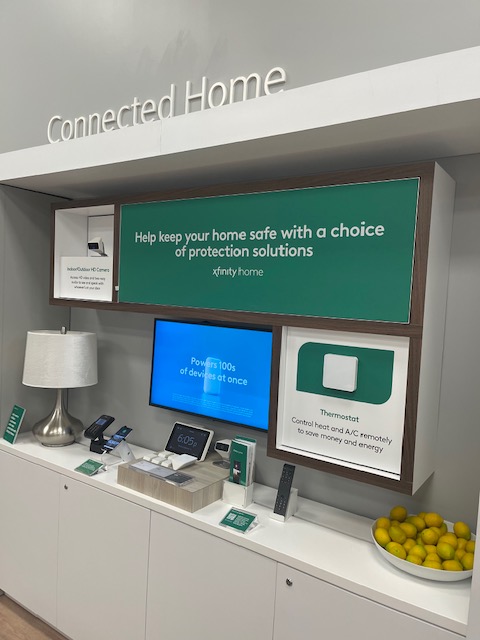 What is the Affordable Connectivity Program?
This awesome program provides eligible households with a $30 monthly credit toward your Internet and mobile services. Qualifying Tribal households receive a $75 per month discount on their bill. The federal program started as emergency relief for low-income Americans to ensure they could afford the broadband they need to work and connect with loved ones remotely during the COVID-19 crisis.
Who Qualifies for ACP?

If you qualify for ACP, you could receive high-speed internet for free, after the discount is applied.  How cool is that?
For example, if you are a customer of Comcast's Internet Essentials service, which provides low-cost, high-speed home Internet to qualifying households for $9.95/month, as well as affordable computers, free WiFi hotspots, and free digital skills training, then you receive your service for effectively no cost when coupled with the credit from ACP.
ACP is intended to help low-income households access and stay connected to the Internet. If your household income is less than twice the federal poverty level– approximately $55,000 a year for a family of four or $27,000 a year for an individual – you would qualify for the benefit. Additionally, if you receive SNAP/EBT, Medicaid, or free and reduced-price school lunch, or if you receive certain other federal assistance benefits, you would also qualify.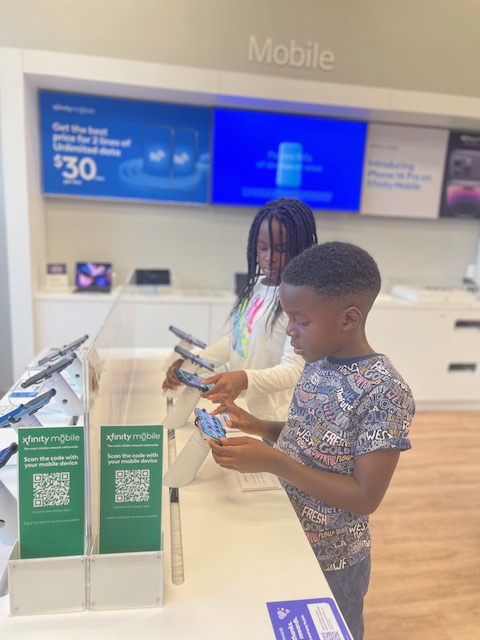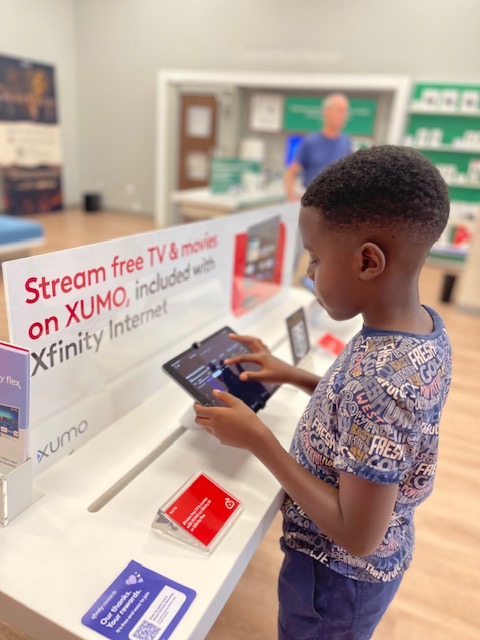 Why Digital Equity Matters
Although it often seems like everyone is connected online, there are still people in the U.S. and around the world who are not connected to the Internet at home.  As a result, these individuals could be left behind with regards to technology.  Having a "connected home" which has access to high-speed Xfinity Internet is important for me and my family for work and personal use. My kids rely on it to do their homework, play games, and stay connected with their friends.  The Internet allows me to be more productive, collaborate remotely, and stay connected with the people who matter the most. Using the Internet for work and social events and meetings has now become essential rather than something that was merely nice to have. I believe remote work is here to stay for the near future.
Being a long-standing Xfinity customer, I appreciate that Comcast has made a one-billion-dollar commitment to advance digital equity.  They have partnered with thousands of non-profit organizations in communities across the country to increase awareness of, and participation in ACP, while also addressing broadband adoption issues like the lack of digital skills.
Comcast has a longstanding commitment to helping bridge the digital divide, and helping people stay connected to the Internet and moments that matter. Participating in the ACP program is a continuation of that commitment. Since 2011, Comcast's Internet Essentials – the nation's largest and most comprehensive Internet adoption program – has connected a cumulative total of more than ten million people to the Internet at home, most for the first time.
How Can I Sign Up?
Visit xfinity.com/acp or call 844-389-4681 for more info, to determine eligibility and to sign up. You can also visit your local Xfinity Store to learn more.