It's the "most wonderful time of the year" again and the holidays are here.  One of our family's favorite ways to celebrate the holiday season is to cuddle up and read lots of wonderful Christmas and holiday themed picture books.
Each year as soon as the holidays start to roll around, people often ask me for children's holiday book recommendations – specifically Christmas books for children of color.  As I've often said, I don't discriminate when it comes to reading books on my own or with my kids.  However, I do know the power of children seeing themselves reflected in literature especially around Christmas when they are bombarded with images of a White Santa Claus from the media to retail stores.
From the story of the nutcracker to the significance of the poinsettia, the multicultural/diverse books on this list include not only some traditional favorites, but also a few great modern additions too.  Check out the list below, complete with publishers' descriptions included.
Native American Night Before Christmas by Gary Robinson, Jesse T. Hummingbird Ages 4 – 8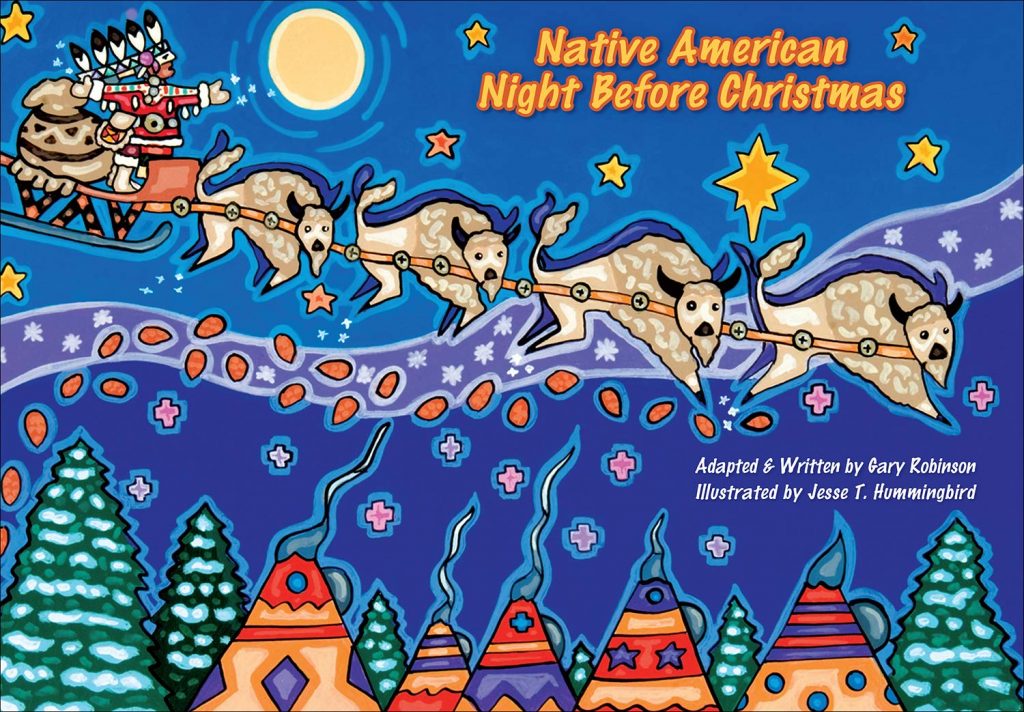 An innovative retelling of the classic Christmas tale, this full-color book takes a whimsical look at what Christmas Eve might be like for a Native American family when Old Red Shirt (the Native American Santa Claus) comes a-calling with his team of flying white buffalo to deliver fry bread, commodities and other goodies.
Waiting for Christmas by Monica Greenfield, Jan Spivey Gilchrist Ages 5 – 6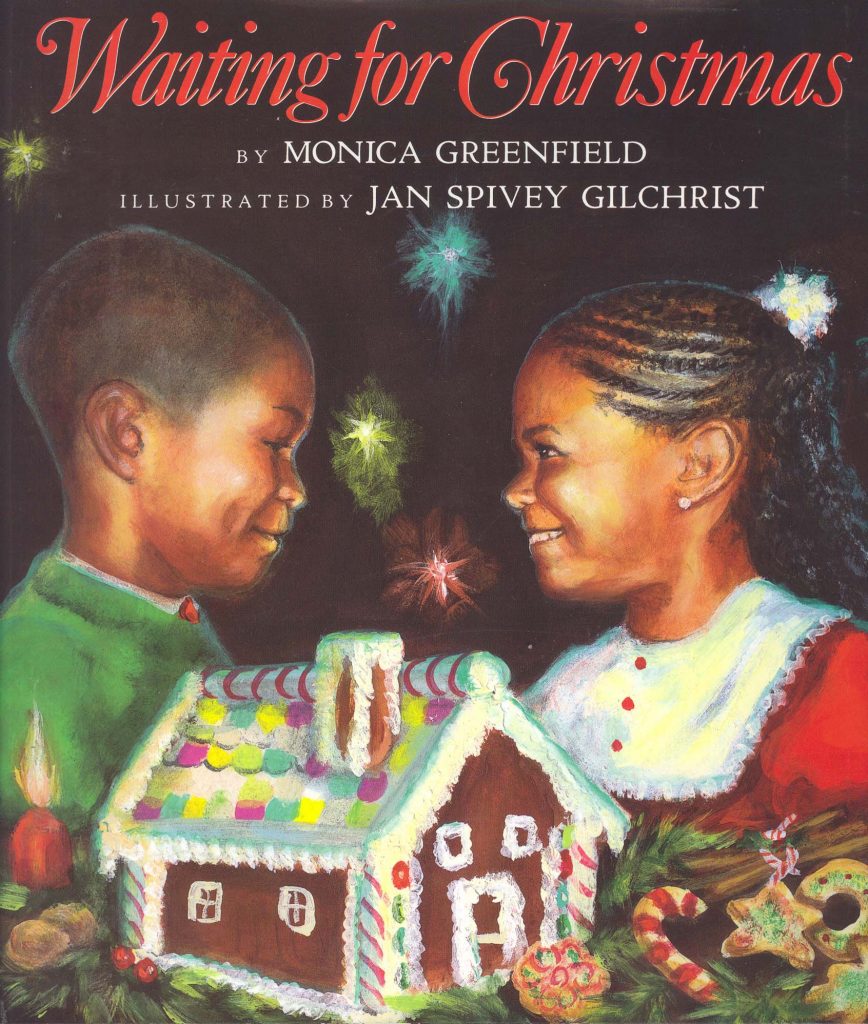 Sharing a sense of wonder and excitement in the time just before Christmas, two African-American children enjoy decorating the tree, visiting with relatives, and checking for presents one last time.
Christmas in Lagos by Ages 4 – 8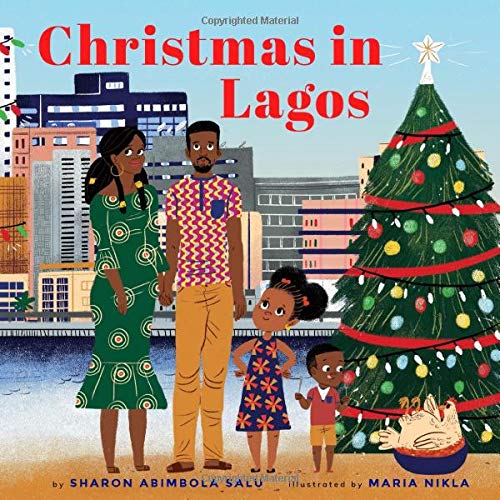 A delightful and charming story celebrating Christmas in Lagos, a modern West African city. This picture book explores the sights and sounds of Lagos at Christmas through the eyes and words of a little Nigerian girl writing a Christmas journal.
Damon and the Magic Christmas Tree by Tash Creates, Ebony Glenn Ages 4 – 8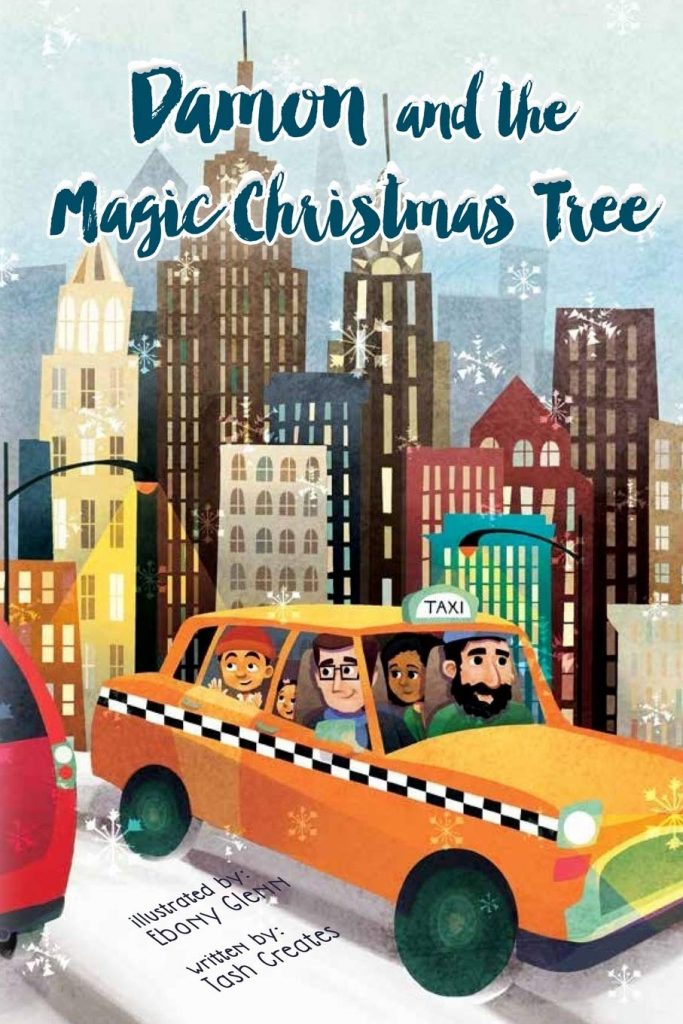 Damon is a seven-year-old from Seattle, Washington. He wants a Superman action figure for Christmas, and he wants to spend the holidays with his family at their home in Seattle. Instead, his parents tell him that they're all flying to New York City to visit Damon's grandmother.
All the Colors of Christmas by Matthew Paul Turner, Gillian Gamble Ages 4 – 8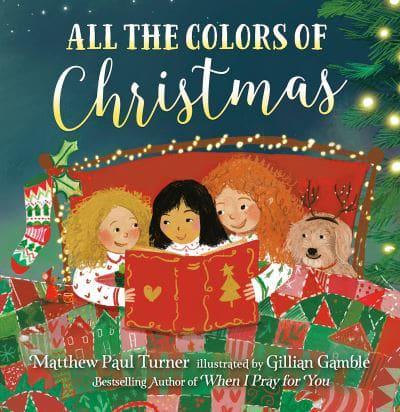 In his trademark style, Matthew Paul Turner celebrates the Christmas season, particularly the colors that infuse the holiday and all the memorable sensations and experiences—including a festive market, sledding, and nativity scene—connected to those bright hues. Matthew draws his readers into a whirling ribbon of the familiar reds and greens of Christmas, as well as other festive hues, including white, gold, blue, and brown.
Amazing Peace a Christmas Poem by Maya Angelou (Author), Steve Johnson (Illustrator), Lou Fancher (Illustrator) Ages 6 and up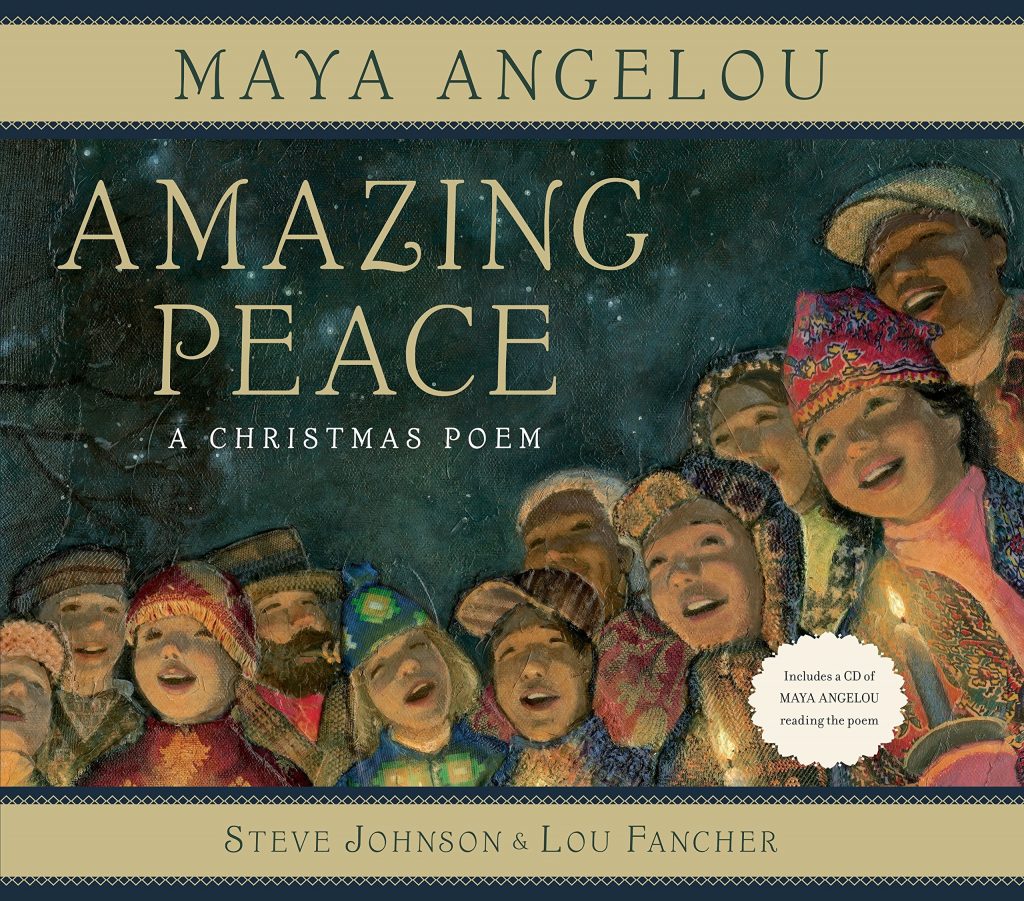 Angelou's beautiful, moving, and beloved poem, which she first read at the 2005 White House tree-lighting ceremony, now comes alive as a fully illustrated children's book, celebrating the promise of peace in the holiday season. In this simple story, a family joins with their community—rich and poor, black and white, Christian, Muslim, and Jew—to celebrate the holidays.
Christmas Soul: African American Holiday Stories by Allison Samuels, Michele Wood Ages 4 – 8 and up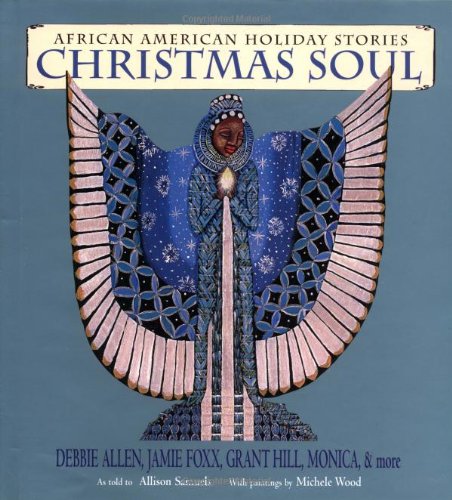 With original stories by Debbie Allen, Halle Berry, Jamie Foxx, Whitney Houston, D.L. Hughley, Monica, and more. In this collection of poignant and witty original stories, African American celebrities recount their favorite childhood Christmas memories.
The Cajun Nutcracker by Chara Mock, Jean Cassels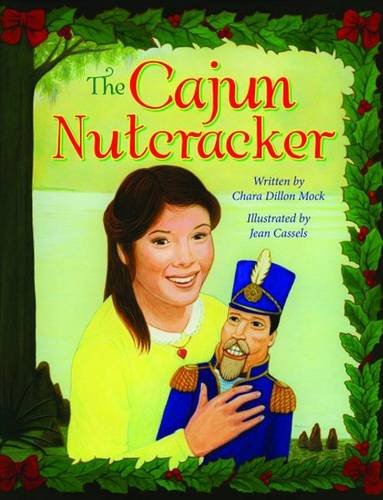 As Merrae dances with her friends and family to the sound of washboards and banjos, her excitement only grows when she receives a Nutcracker from Perrain for Christmas. But later that night, she awakes to find herself surrounded by nutrias and the evil Alligator King. Soon toy soldiers and the heroic Nutcracker come to life and begin to battle the creatures. After Merrae is saved by the Nutcracker, they sail through the swamp to see the Sugar Cane Fairy, where the air smells sweet with magnolias.
The Night Before Christmas by Rachel Isadora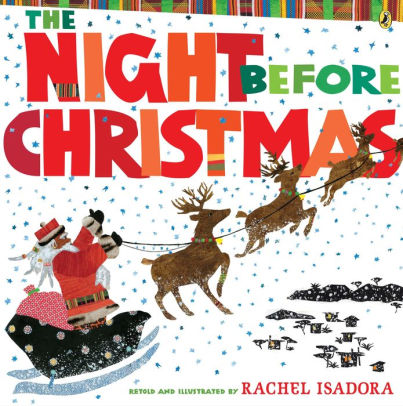 A gorgeous re-imagining of the beloved Christmas poem, set in Africa.  Since Clement Clarke Moore penned this Christmas classic in 1825, it has been beloved by children around the world. Now, Caldecott Honor winner Rachel Isadora sets the poem in Africa, capturing the anticipation and excitement of Christmas in her stunning collages.
My Baby Loves Christmas by Jabari Asim (Author), Tara Nicole Whitaker (Illustrator) Ages 2 – 4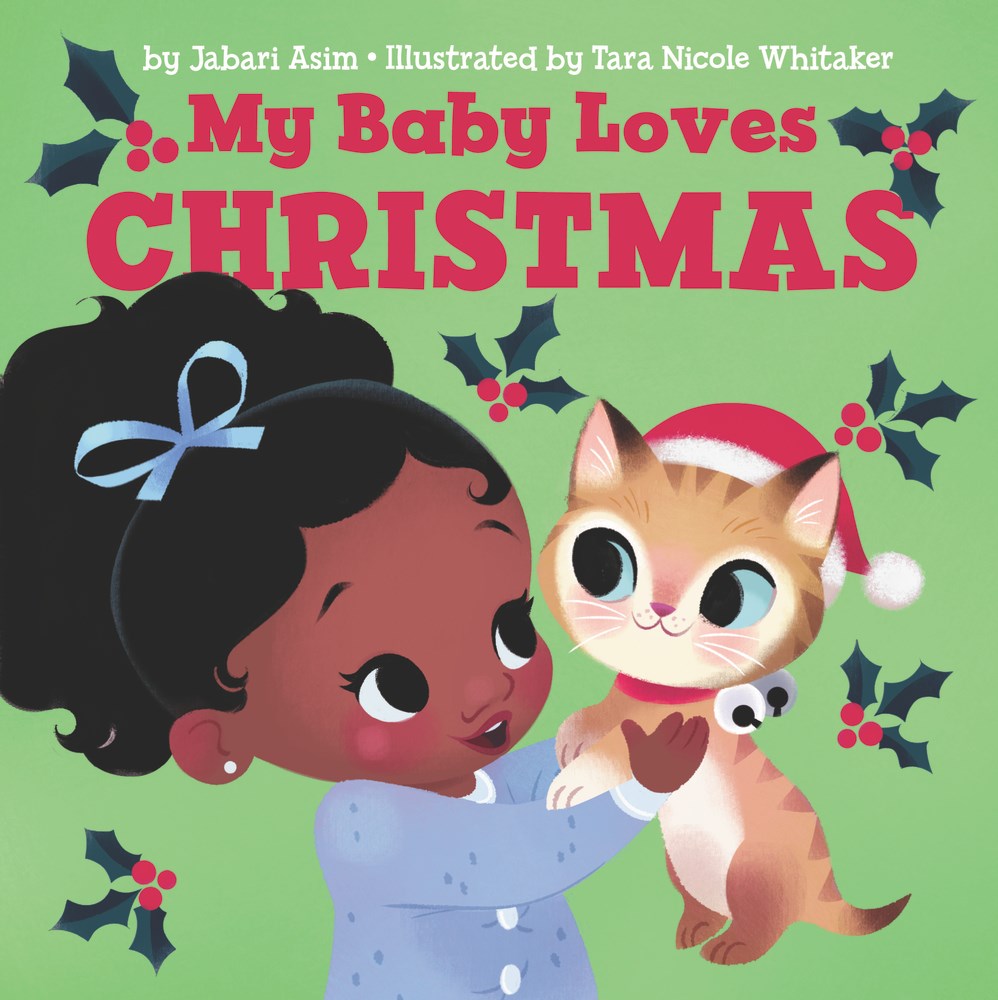 Celebrate all the lovely things that Baby discovers about Christmas. This board book, the perfect gift for a new baby, features rhythmic poetry.
10 Trim-The-Tree'ers by Janet Schulman and Linda Davick Ages Birth – 3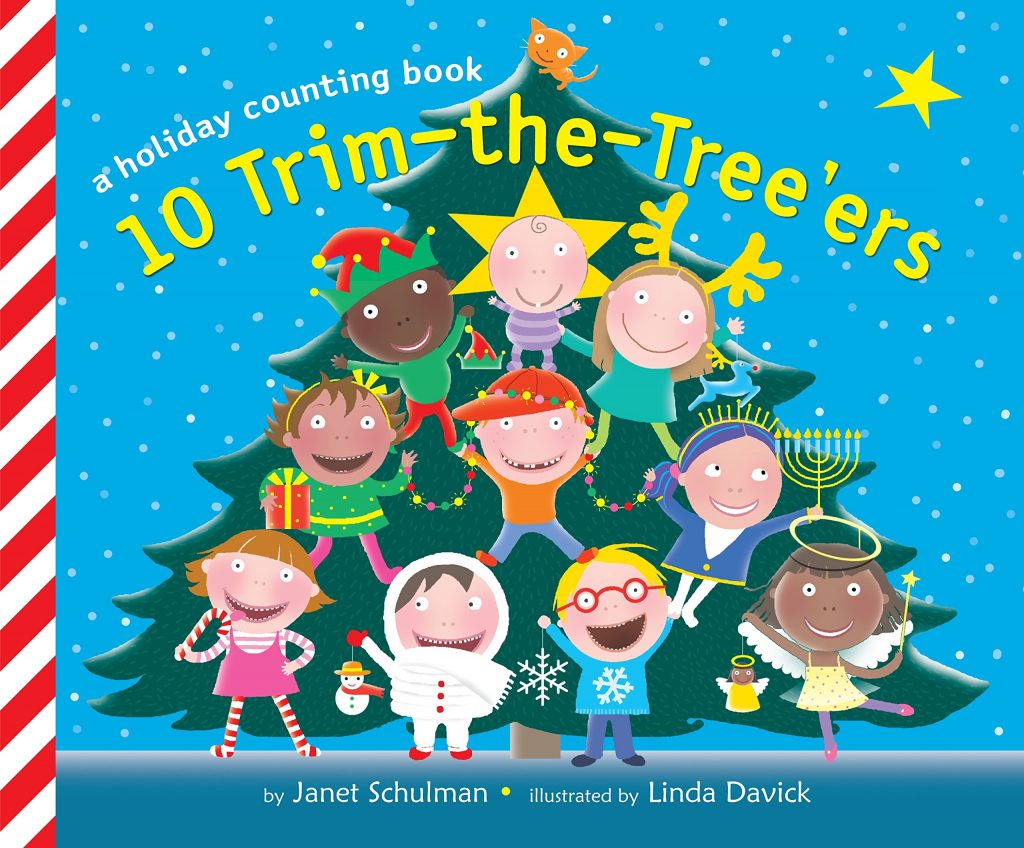 Help your children count down to Christmas with ten little neighbors trimming the tree in their building's lobby.
A Piñata in a Pine Tree: A Latino Twelve Days of Christmas by Pat Mora (Author), Magaly Morales (Illustrator) Ages 4 – 7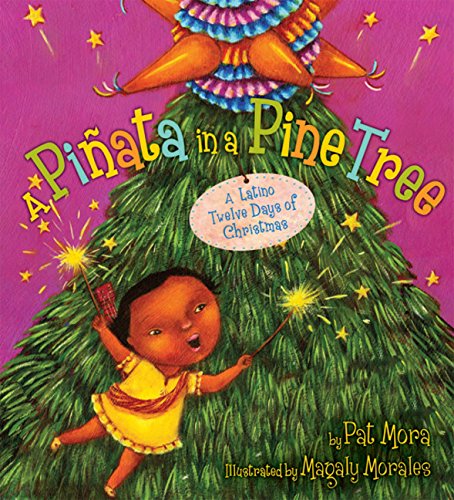 In this version a little girl receives gifts from a secret amiga, whose identity is a sweet surprise at the book's conclusion. There are things to find and count in Spanish on every page, with pronunciations provided right in the pictures and a glossary and music following the story.
The Nutcracker in Harlem by T. E. McMorrow (Author), James Ransome (Illustrator) Ages 4 – 8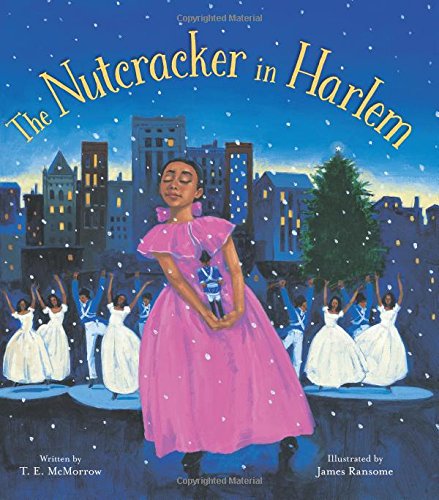 This jazz-inspired reinvention of The Nutcracker is a worthy tribute to the dreamlike wonder and magic of the Christmas season.  In this original retelling, set in New York City during the height of the Harlem Renaissance, one little girl finds her voice as a musician thanks to her enchanting adventures with a magical toy.
Under the Christmas Tree by Nikki Giovanni, Kadir Nelson Ages 6 – 8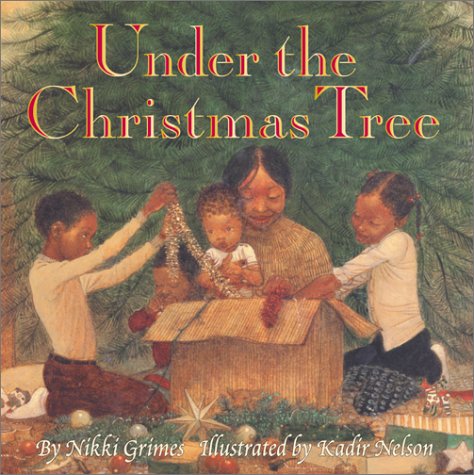 Presented from an African-American perspective by a Coretta Scott King Award-winning author, a holiday tale provides readers with twenty-three charming poems that capture the joy and happiness of one family's Christmas celebration.
Walk This World at Christmastime by Big Picture Press (Author), Debbie Powell (Illustrator) Ages 5 – 8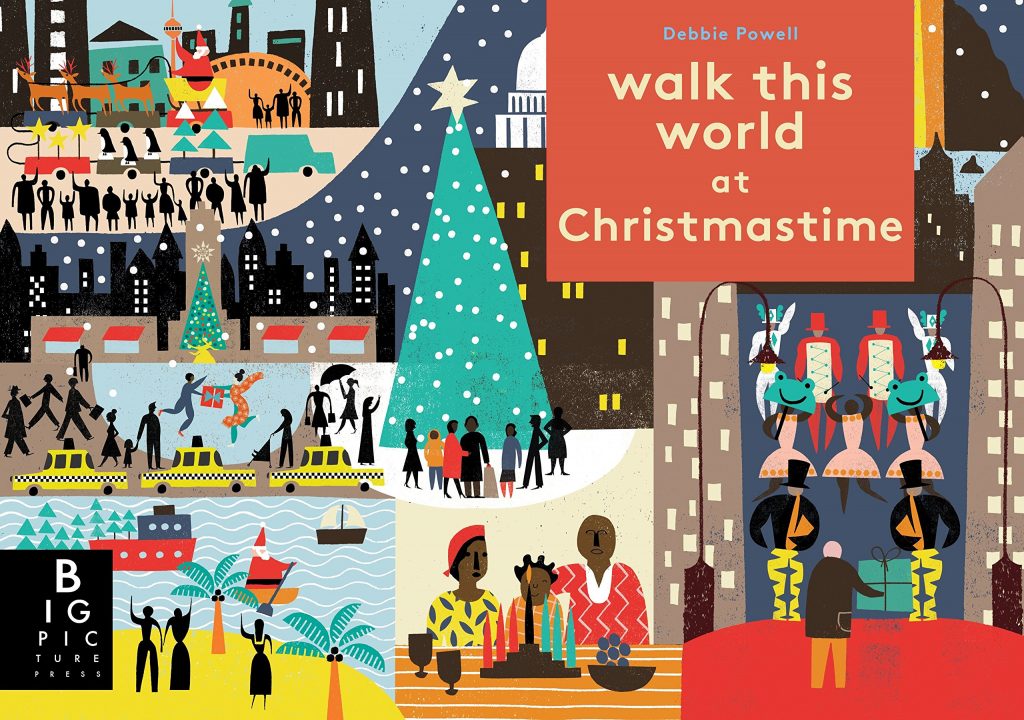 A collection of global cultures, Walk This World at Christmastime illustrates the ways people around the world celebrate Christmas. Travel to a new set of countries with every turn of the page. Lift the numbered flaps for all the fun of an Advent calendar in a format to be read again and again.
Tree of Cranes by Allen Say Ages 4 – 7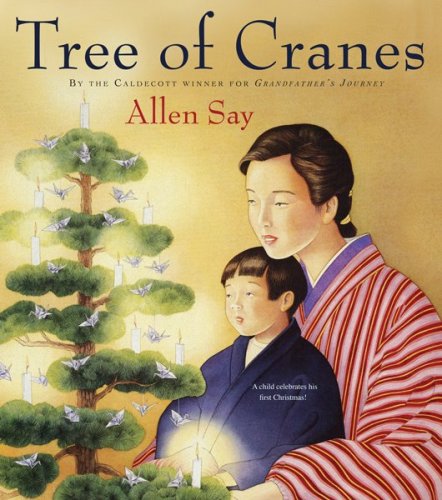 As a young Japanese boy recovers from a bad chill, his mother busily folds origami paper into delicate silver cranes in preparation for the boy's very first Christmas.
A Stork in a Baobab Tree: An African 12 Days of Christmas by Catherine House (Author), Polly Alakija (Illustrator) Ages 5 – 8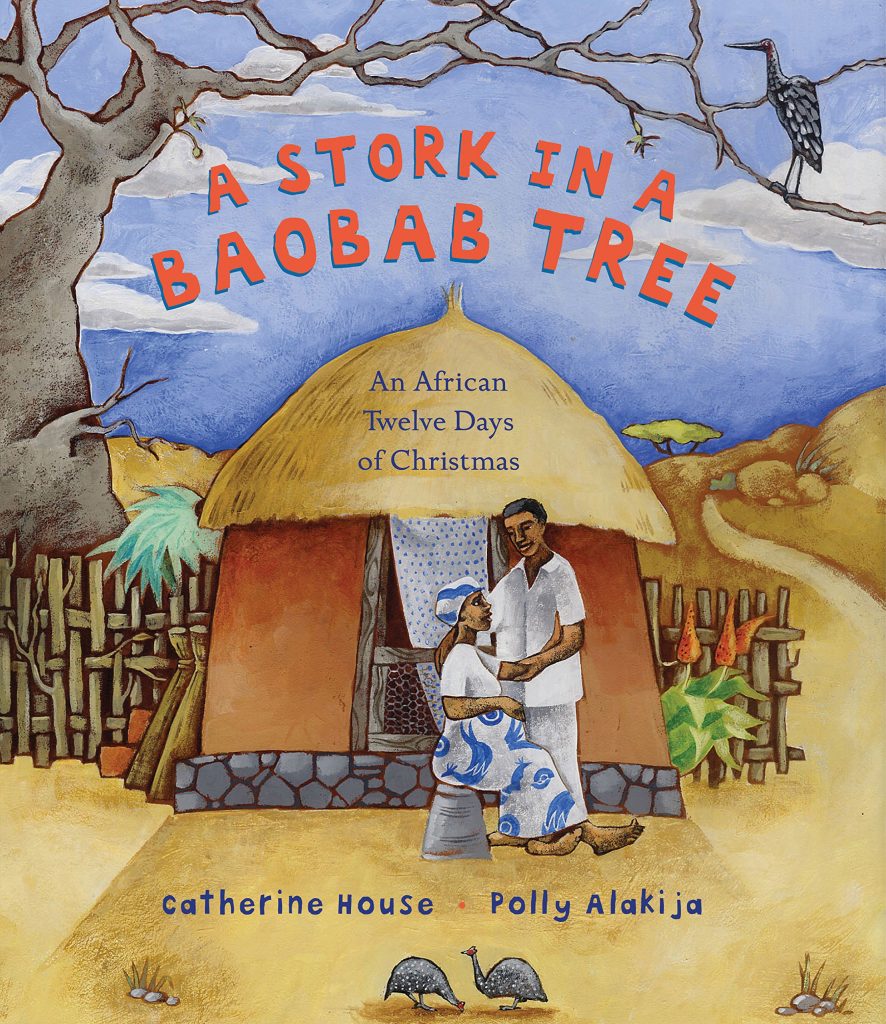 Set in Africa during the Christmas season, this is the story of a village preparing for a celebration – the birth of a child. The story is told in verse inspired by the traditional carol The Twelve Days of Christmas, but in this version the gifts are: 1 stork in a baobab tree, 2 thatched huts, 3 woven baskets, 4 market traders, 5 bright khangas, 6 women pounding, 7 children playing, 8 wooden carvings, 9 grazing goats, 10 drummers drumming, 11 dancers dancing and 12 storytellers.
Nine Days to Christmas: A Story of Mexico by Marie Hall Ets (Author), Aurora Labastida (Author) Ages 6 -10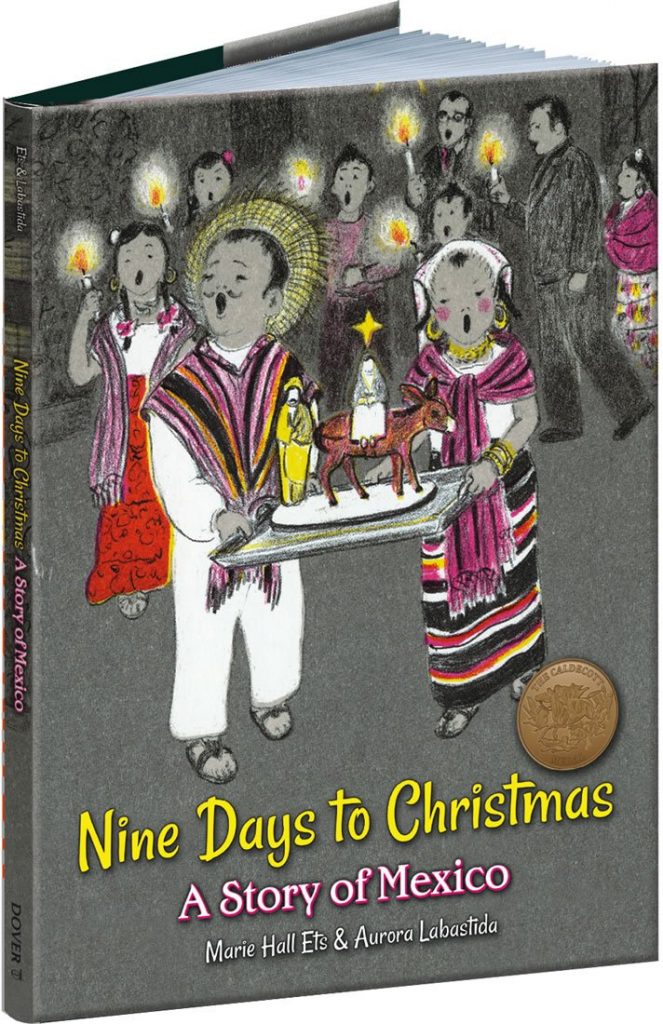 Ceci eagerly awaits Las Posadas, the traditional nine-day series of yuletide celebrations. This year she'll lead the candlelight procession that reenacts Mary and Joseph's trek to Bethlehem. Meanwhile, Mother takes her to the old marketplace to choose her very first piñata. Ceci is dazzled by the colorful array of options, and after making her choice has second thoughts about the fate of her piñata once the posada takes place.
I Got the Christmas Spirit by Connie Schofield-Morrison (Author), Frank Morrison (Illustrator) Ages 3 – 6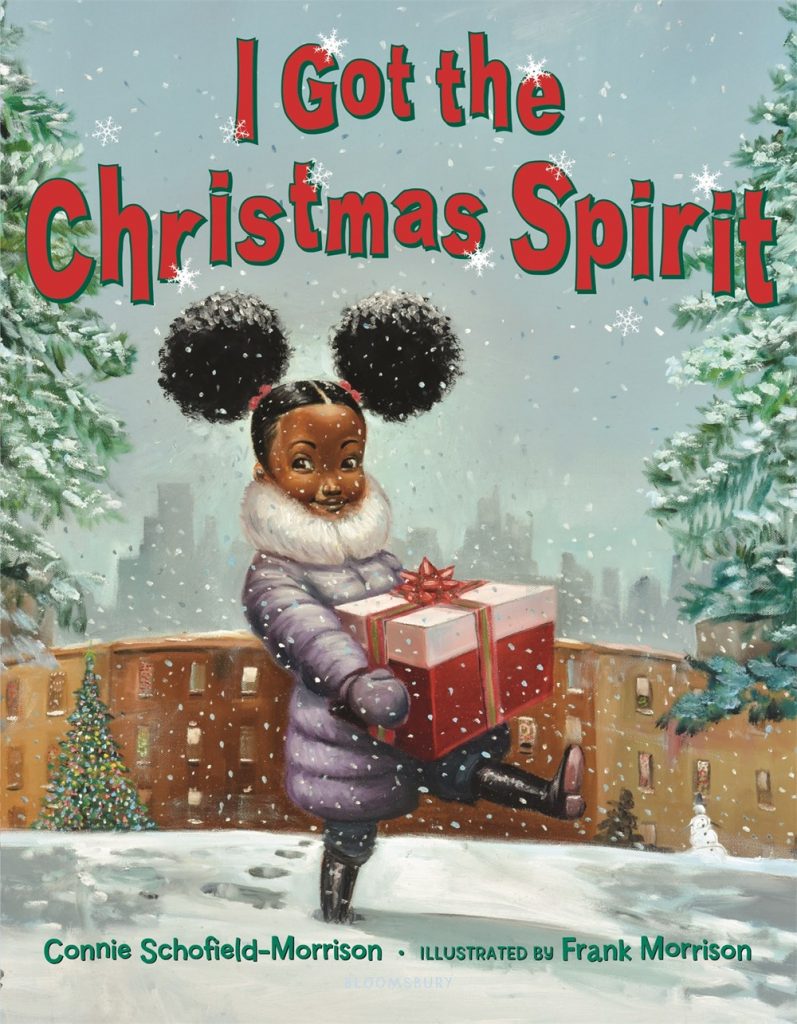 It's the most wonderful time of the year, and a mother and daughter are enjoying the sights and sounds of the holiday season. The little girl hears sleigh bells ringing and carolers singing. She smells chestnuts roasting–CRUNCH! CRUNCH! CRUNCH!–and sees the flashing lights of the department store windows–BLING! BLING! BLING! She spreads the spirit of giving wherever she goes. And when she reaches Santa, she tells him her Christmas wish–for peace and love everywhere, all the days of the year.
Yoon and the Christmas Mitten by Helen Recorvits (Author), Gabi Swiatkowska (Illustrator) Ages 4 – 8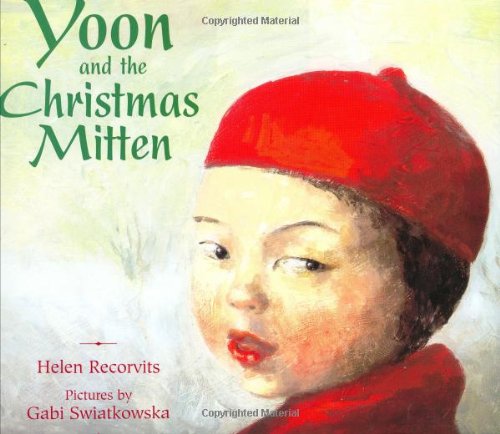 When Yoon's teacher lends her a book about Santa Claus, Yoon can't wait to show it to her parents. To Yoon's disappointment, though, her mother responds, "We are not a Christmas family." As Christmas Eve approaches, Yoon learns more and more about this exciting holiday. But no matter how hard she tries to convince her parents to sing Christmas songs or put up Christmas stockings, they always say no. A determined Yoon soon realizes that she must use her own "Shining Wisdom" to persuade her parents that they can indeed be a Christmas family.
Arturo and the Navidad Birds by Anne Broyles (Author), KE Lewis (Illustrator) Ages 4 – 7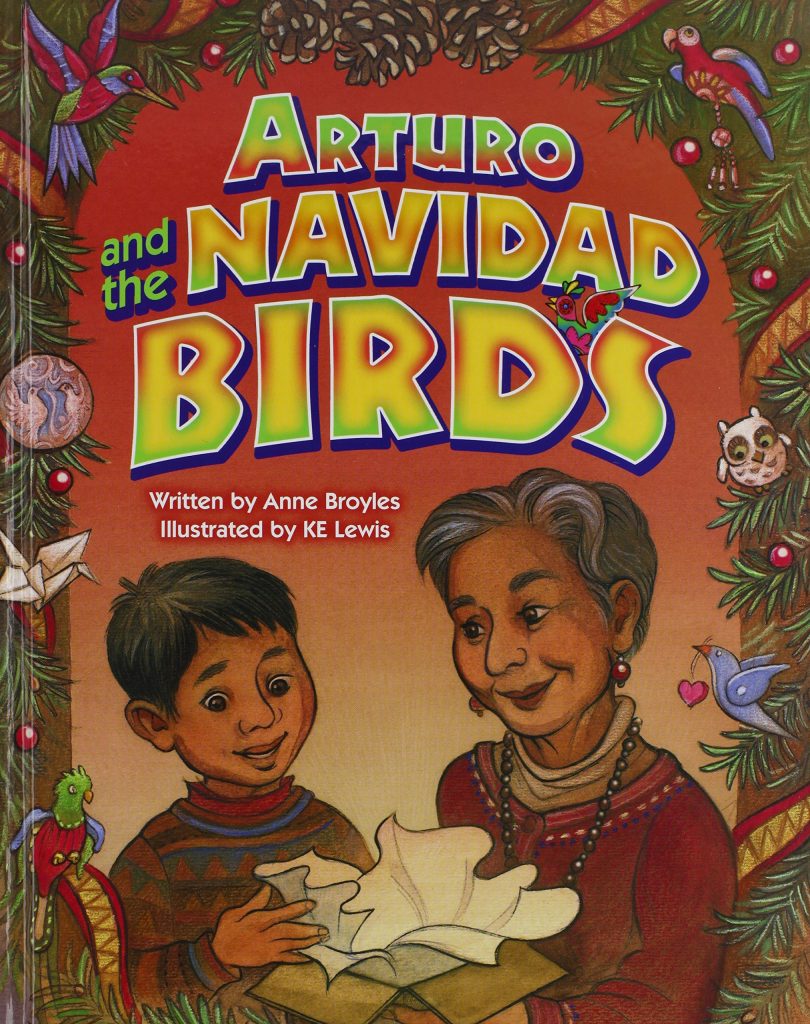 It's time for Arturo and his Central American grandmother, Abue Rosa, to decorate their Christmas tree. Abue Rosa shares with him the family history of each ornament as it is hung. But what happens when Arturo plays with—and breaks—a glass bird? Young readers will find out in this touching, bilingual picture book.
N Is for Navidad by Susan Middleton Elya (Author), Merry Banks (Author), Joe Cepeda (Illustrator) Ages 5 – 6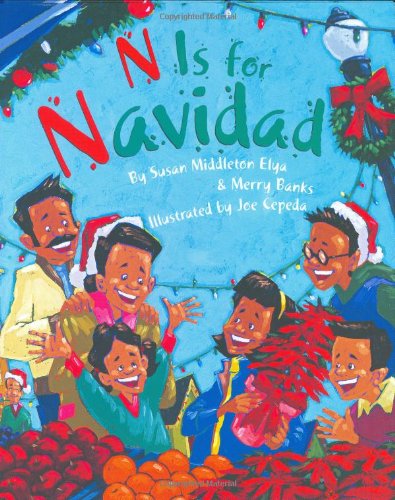 Bienvenidos! to a celebration of Christmas, Latino-style! From the ngel (angel) hung above the door to the zapatos (shoes) filled with grass for the wise men s camels, each letter in this festive alphabet introduces children to a Spanish word, and each colorful page takes them through another joyous aspect of the 22 days of the traditional holiday.
An Angel Just Like Me by Mary Hoffman (Author), Ying-Hwa Hu, Cornelius Van Wright Ages 5 – 6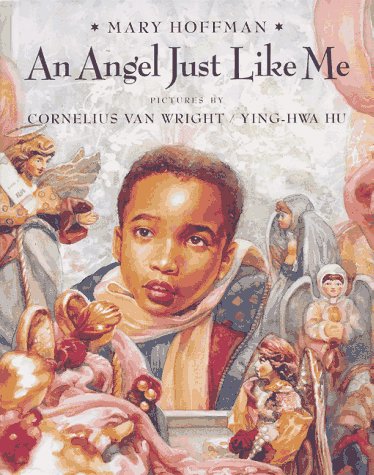 An inspiring text and festive illustrations highlight the story of Tyler's quest to find a Christmas tree angel who does not have golden hair and pink skin, but rather looks like him and his family, is a unique Christmas story that celebrates ethnic diversity.
'Twas Nochebuena by Roseanne Greenfield Thong (Author), Sara Palacios (Illustrator)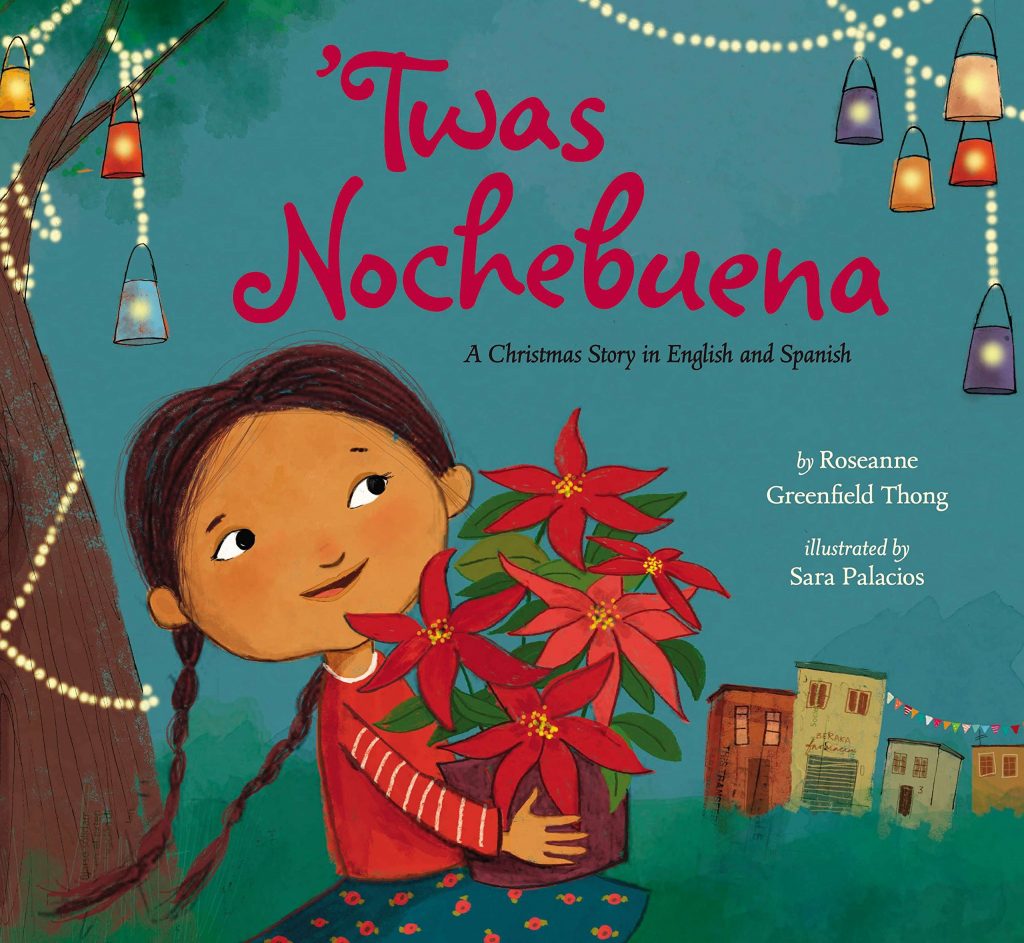 It's Christmas Eve, and you're invited to a Nochebuena celebration! Follow a family as they prepare to host a night filled with laughter, love, and Latino tradition. Make tasty tamales and hang colorful adornos (decorations) on the walls. Gather to sing festive canciones (songs) while sipping champurrado (hot chocolate). After the midnight feast has been served and the last gifts have been unwrapped, it's time to cheer, "Feliz Navidad and to all a good night!"
Grace at Christmas by Mary Hoffman Ages 6 – 9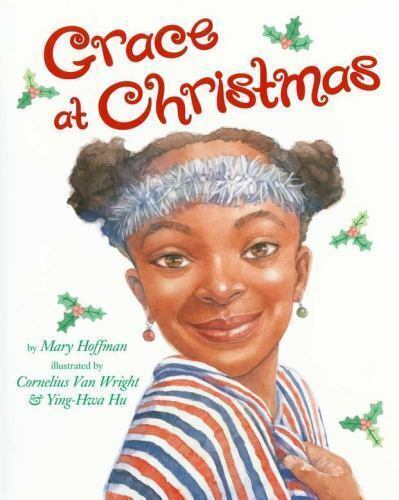 When her grandmother takes in a stranded family at Christmas, Grace is reluctant to share her favorite holiday with strangers, even though the visiting family includes a "real live ballerina."
Too Many Tamales by Gary Soto, Ed Martinez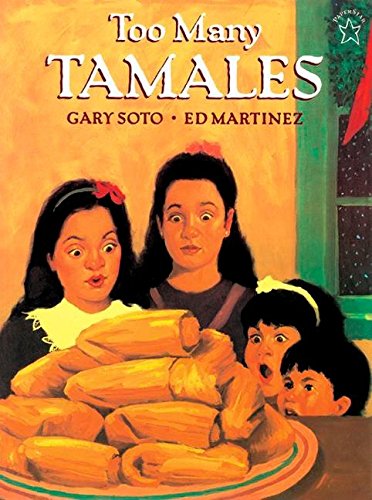 This is the story of a treasure thought to be lost in a batch of tamales; of a desperate adn funny attempt by Maria and her cousins to eat their way out of trouble; and the warm way a family pulls together to make it a perfect Christmas after all.
Christmas Soup by Alice Faye Duncan, Phyllis Dooley Ages 4 – 7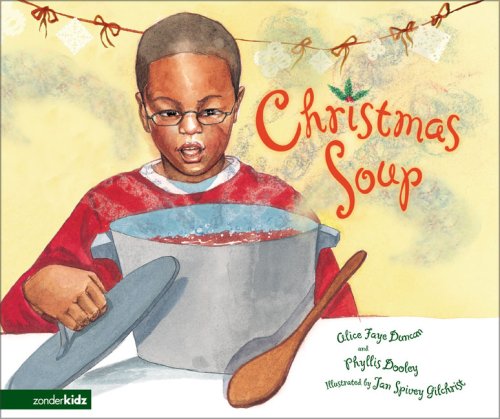 While Mama is making the traditional Christmas soup her children wish for more. When Baby Fannie prays 'Bless our home with something more'— and that 'more' turns out to be two hungry strangers to feed, it seems as if things can't get much worse. But the soup—a true feast for the hungry pair—is shared, and the Beene children learn a lesson about giving they won't soon forget.
Hold Christmas in Your Heart by Cheryl Willis Hudson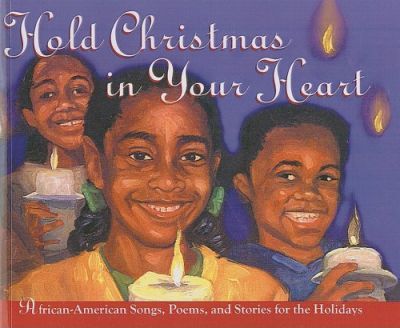 A collection of traditional and contemporary African American Christmas songs, stories, and poems for the very young, illustrated by a selection of respected African American artists.  Works from legends such as Langston Hughes, Lucille Clifton, and Nikki Grimes (just to name a few) are perfectly complimented by rich illustrations from a number of renowned illustrators including, George Ford, Cal Massey, and Sylvia Walker.
A World of Cookies for Santa: Follow Santa's Tasty Trip Around the World by M.E. Furman (Author), Susan Gal (Illustrator) Ages 4 – 7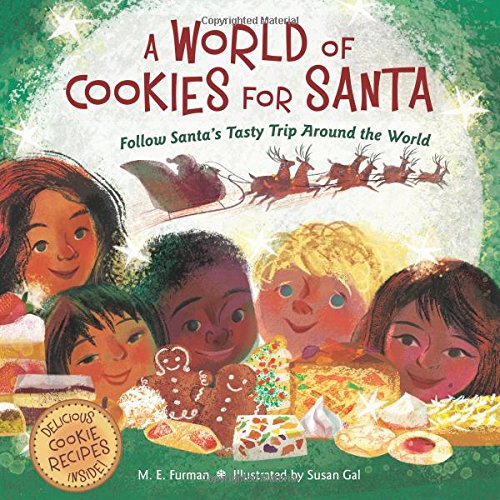 A World of Cookies for Santa takes readers across the globe to see all the treats that await Santa on Christmas Eve. Head to the Philippines, where children leave out puto seko cookies and ginger tea for Santa; jet to Russia for a honey-spice cookie; then set out for Malawi for a sweet potato cookie! When you've returned home, the journey's still not over—M. E. Furman provides recipes for children to bake some of Santa's cookies for themselves. A World of Cookies for Santa is a multicultural celebration that families will return to year after year.
The Miracle of the First Poinsettia by Joanne Oppenheim (Author), Fabian Negrin (Illustrator) Ages 4 and up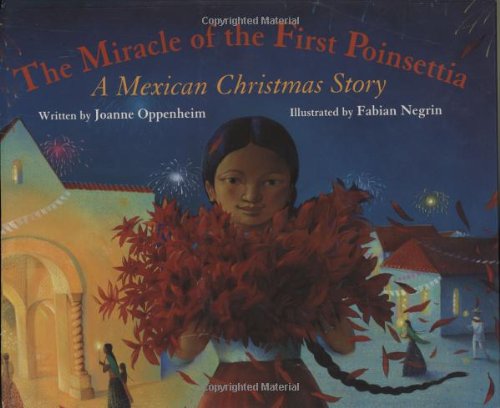 Originally native to Mexico, beautiful poinsettia plants decorate homes around the world every holiday season. But few people who love the plant s deep red tones know the traditional Mexican tale about how the poinsettia first came to be. In this extraordinary collaboration, Fabian Negrin brings his warm, glowing scenes to Joanne Oppenheim s thoughtful narrative, transporting readers to Old-World Mexico and into the arms of a young girl as her trust leads her straight into a miracle. A beautiful alternative to the traditional nativity story, this book is a wonderful evocation of Mexican customs and culture.
La Noche Buena: A Christmas Story by Antonio Sacre (Author), Angela Dominguez (Illustrator) Ages 5 – 7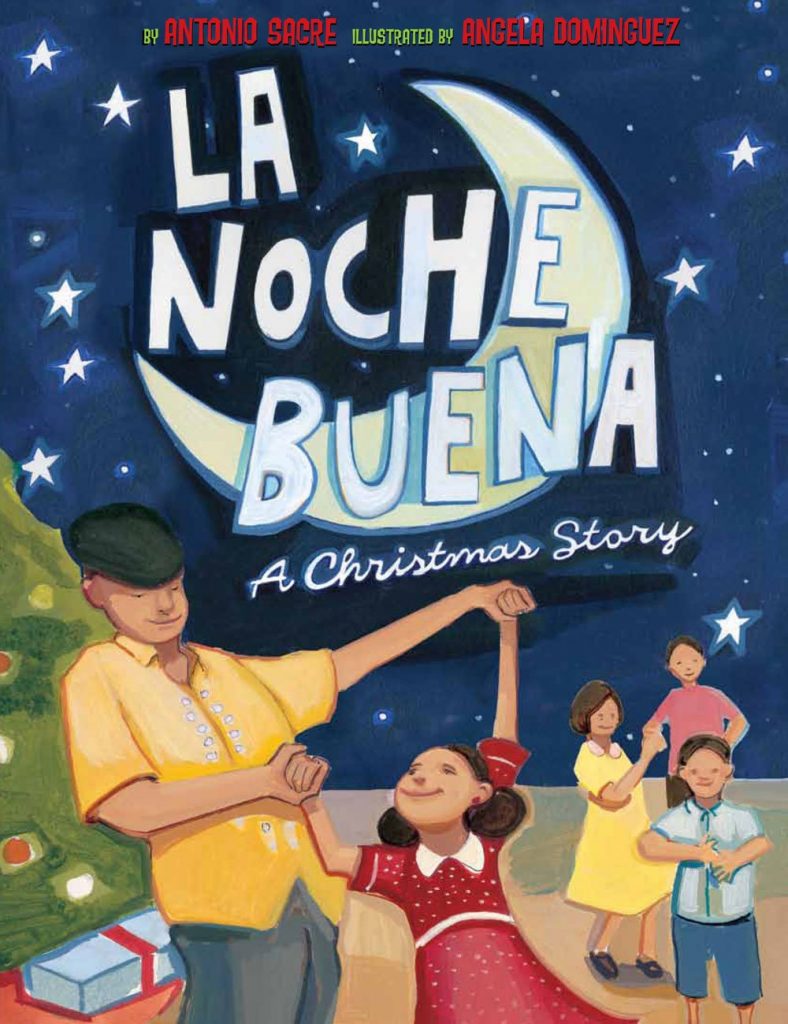 Nina is visiting her grandmother in Miami for Christmas. Usually she spends it in snowy New England with her mother and her family, but this year is different. She isn't certain what to make of a hot and humid holiday, until she learns the traditions of her father's side of the family from her Cuban grandmother. She helps prepare for the evening and takes part in all their traditions—the intricate cooking for the feast, the dancing, the music, and the gathering of relatives and neighbors. It all comes together for a Noche Buena that Nina will never forget.
Silent Night by Lara Hawthorne Ages 5 – 6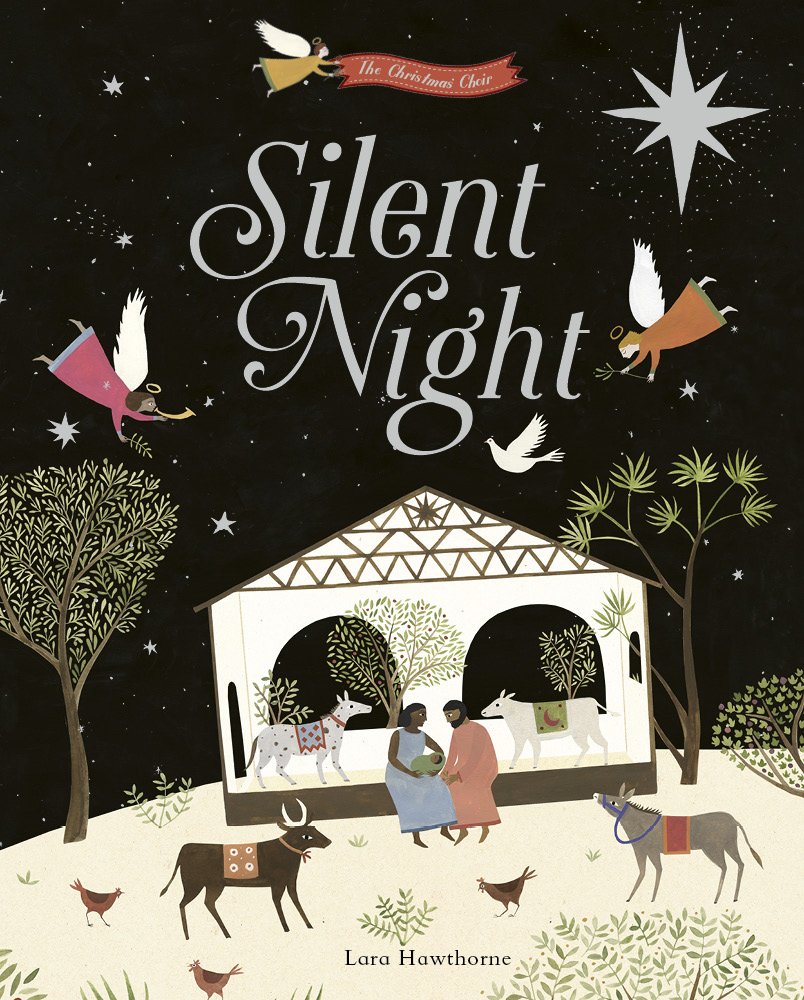 Celebrate the magic of Christmas with this beautifully illustrated book, based on the world's best-loved carol. Rediscover the Nativity Story in all its glory—from quaking shepherds to heaven-sent angels—as the song lyrics are brought to life on every spread. The world's diversity is reflected in a cast of characters with a range of skin tones.
Baby Jesus Like My Brother by Margery W. Brown Ages 5 – 6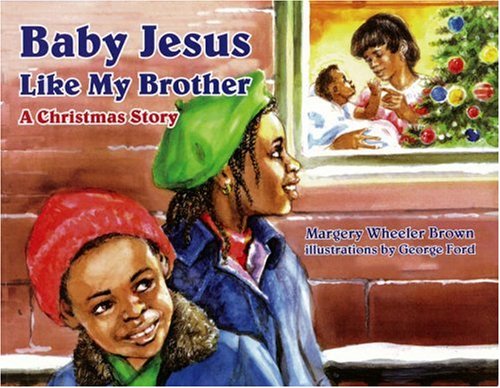 When Keisha explains the meaning of Christmas to her brother Tony, the young boy finds many similarities between Jesus' family and his own African American family.
The Christmas Coat: Memories of My Sioux Childhood by Virginia Driving Hawk Sneve (Author), Ellen Beier (Illustrator) Ages 4 – 8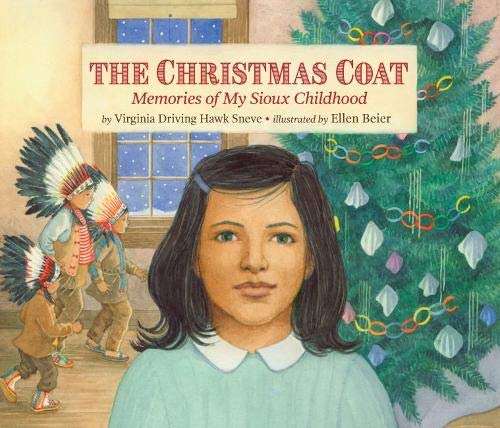 Virginia's old coat is too small. The cold South Dakota wind blows across the Rosebud Indian Reservation, making her shiver as she walks to school. Virginia dreams of a new coat arriving in the Theast boxes–parcels of clothing from churches in The East. But, she knows she may not have a chance for a coat this year. Her father is the village Episcopal priest, so her family chooses last, and as Mama always says, The others need it more than we do. Generosity and unexpected joy remind Virginia of the importance of community within this story from the author s childhood.
Christmas Soul: African American Holiday Stories by Allison Samuels (Author), Michele Wood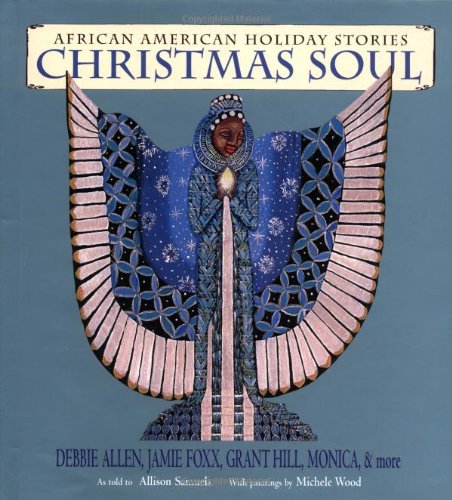 With original stories by Debbie Allen, Halle Berry, Jamie Foxx, Whitney Houston, D.L. Hughley, Monica, and more. In this collection of poignant and witty original stories, African American celebrities recount their favorite childhood Christmas memories. Accompanied by evocative oil pintings, these stories will illuminate the holidays for years to come.
A Child is Born by Margaret Wise Brown, Floyd Cooper Ages 2 – 4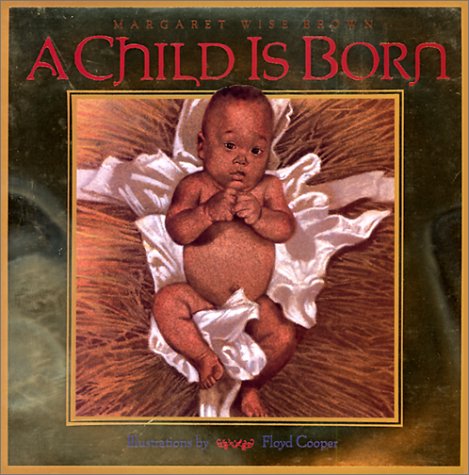 This lyrical celebration of the miracle of Christmas is now just the right size for little hands! Margaret Wise Brown's simple, poetic language brought to life by Floyd Cooper's spectacular paintings offer a fresh perspective on the Holy Family and the miraculous birth of Christ.
Who Built the Stable?: A Nativity Poem by Ashley Bryan Ages 4 – 8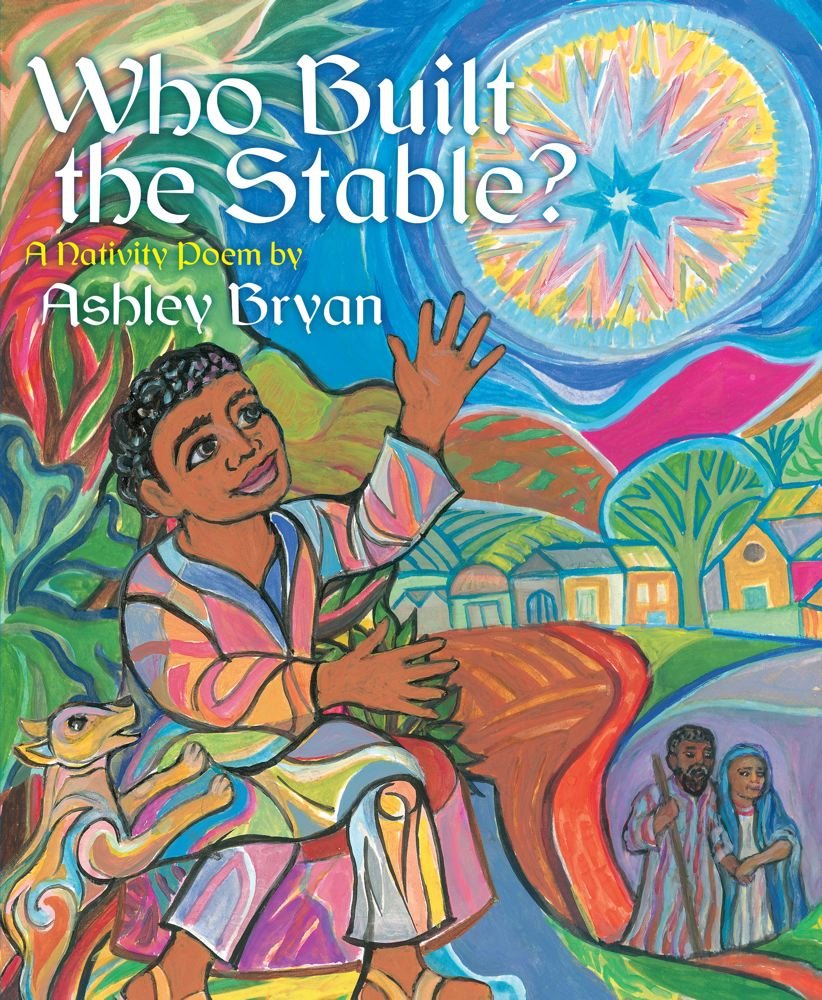 Told in gentle rhyme and illustrated with Ashley Bryan's enormous talent, this is a picture book that captures the reason for the season in all its wonder and beauty. Who Built the Stable? is a celebration of Christmas, of the kindness of children, and of the new hope born with each new baby.
12 Days of Christmas by Rachel Isadora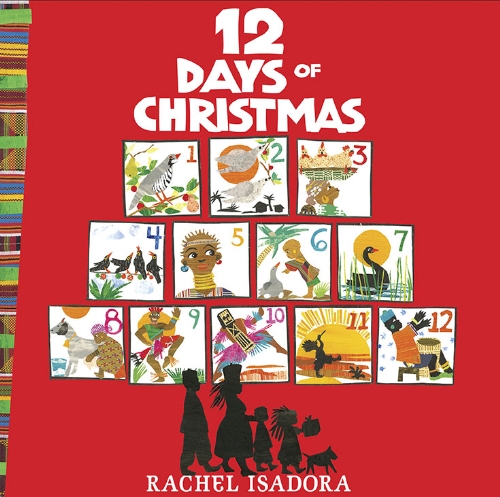 Set in Africa, this beautiful rendition of the classic Christmas carol has a unique twist: colorful icons illustrate the various gifts repeated in each verse of this cumulative song, creating a rebus-style text that gives young children a fun way to follow along and chime in with the lyrics.
Miracle on 133rd Street by Sonia Manzano (Author), Marjorie Priceman (Illustrator) Ages 4 – 8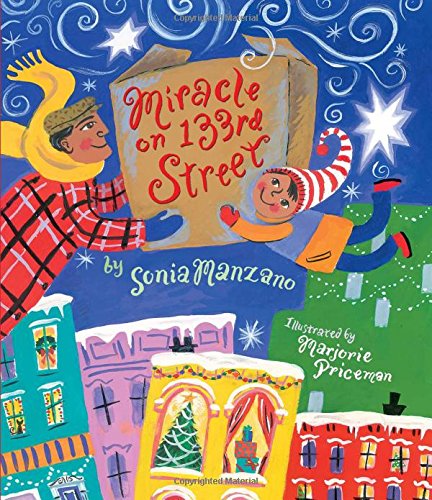 It's Christmas Eve and Mami has bought a delicious roast for a Christmas feast. But, oh no! It's too big to fit in the oven. Jose and Papa need to find an oven big enough to cook Mami's roast. As they walk from door to door through their apartment building, no one seems to be in the Christmas spirit. So they head down the street to find someone willing to help, and only when they do, lo and behold, the scent—the itself magical smell—of dinner begins to spread, and holiday cheer manifests in ways most unexpected.
Jackie's Gift by Sharon Robinson, E.B. Lewis Ages 4 – 8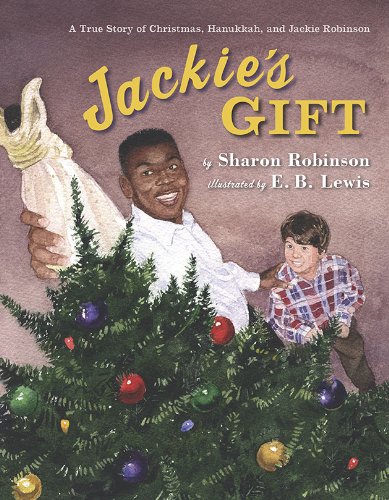 Young Steve Satlow is thrilled when his hero Jackie Robinson moves onto his block. After the famed second baseman invites Steve to a Dodgers game, the two become friends. So when Jackie hears that the Satlows don't have a Christmas tree, he decides to give them one, not realizing the Satlows are Jewish. But Jackie's gift helps these two different families discover how much they have in common.
Christmas for 10 by Cathryn Falwell Ages 2-4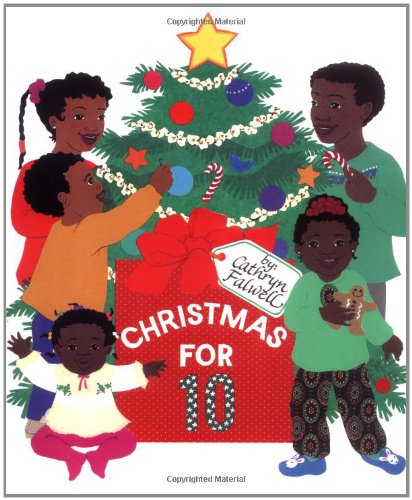 A simple counting format frames a family's cheerful preparation for Christmas, from one star on top of the tree and one wreath, to ten hands stringing popcorn and ten people wishing peace for all.
Christmas Makes Me Think by Tony Medina, Chandra Cox Ages 5 – 6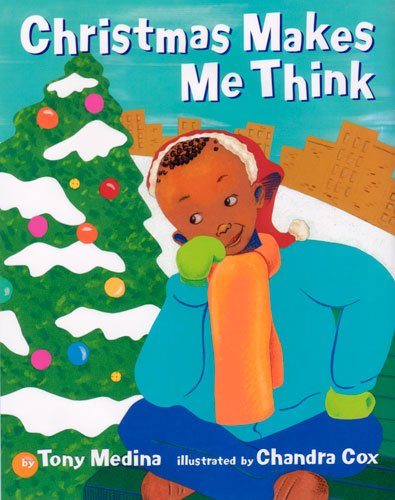 While thinking about all the wonderful things that come with the arrival of Christmas, an African-American boy begins to think about the less fortunate people in the world and vows to make a difference this year by sharing his gifts with others that are more in need.
An Island Christmas by Lynn Joseph, Catherine Stock Ages 6 – 8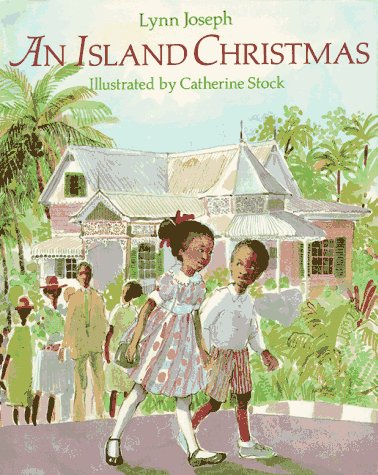 As Christmas approaches, Rosie helps her mother and Tantie prepare black-currant cake, sorrel drink, and soursoup ice cream; finishes making her gifts for everyone; and decorates the tree.
O Christmas Tree by Vashanti Rahaman, Frané Lessac (Goodreads Author) (Illustrator) Ages 2 – 5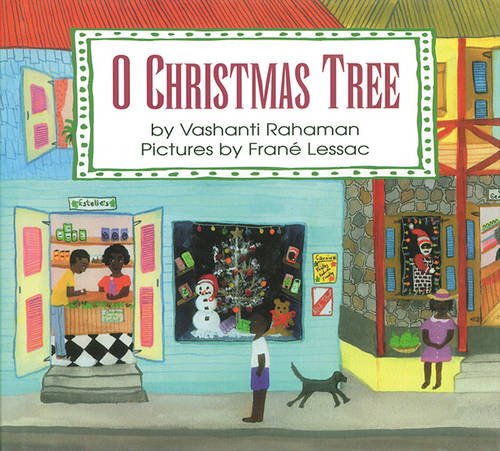 This Christmas, Anslem wants a Christmas tree more than anything else in the world. He wants "to touch it and smell it and get a feel and a smell of real Christmas."
But there are no Christmas trees in the West Indies where Anslem lives. He must depend on the boat that brings evergreens from the north. In past years, the trees arrived fresh and green. But this year, the first year his family can afford a tree, the evergreens are so dry that not a single tree has a single needle on it. Anslem is deeply disappointed, until his neighbor Miss Mary shows him that the West Indies have a beautiful Christmas tree of their own.
Poppa's Itchy Christmas by Angela Shelf Medearis (Author), John Ward (Illustrator) Ages 4 – 8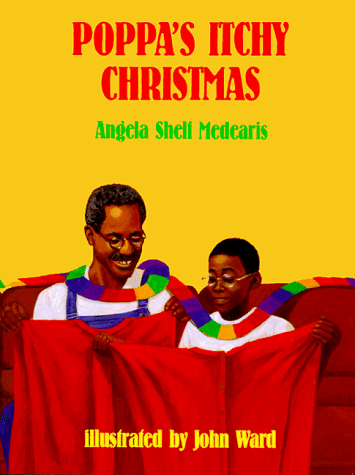 After spending weeks guessing what is in the packages under the Christmas tree, George is unhappy to receive a homemade muffler and itchy long underwear, but they come in handy when he has an accident while ice skating.
Snowflake Kisses and Gingerbread Smiles by Tori Trent Parker, Earl Anderson Ages 2 – 3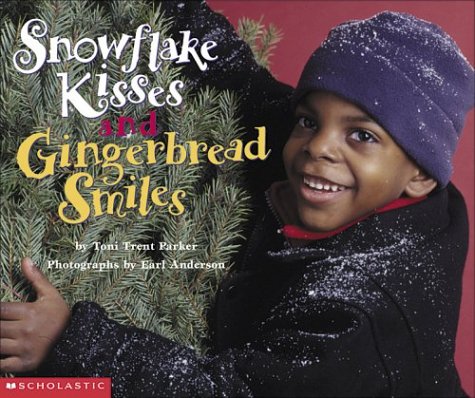 A sparkling holiday picture book with a soft, padded cover featuring striking photos of young African-American children celebrating Christmas, one of the most popular holidays of the year.
Messy Bessey's Holidays by Patricia McKissack (Author), Fredrick McKissack (Author), Dana Regan (Illustrator) Ages 5 – 7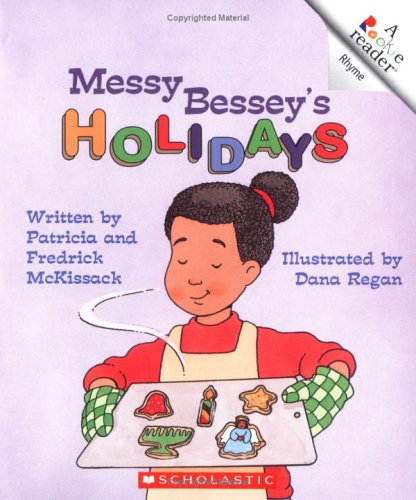 Bessey and her mother bake cookies for Christmas, Kwanzaa, and Hanukkah, and after cleaning up the kitchen, they distribute the treats to their neighbors.
Chita's Christmas Tree by Elizabeth Fitzgerald Howard (Author) Ages 4 – 8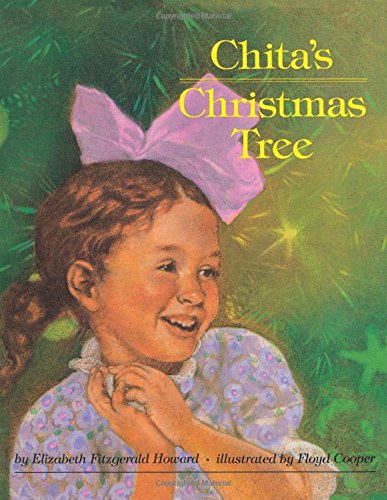 Papa and Chita leave downtown Baltimore in a buggy to find a Christmas tree in the deep woods.
A Doll For Navidades by Esmeralda Santiago (Author), Enrique O. Sanchez (Illustrator) Ages 4 – 8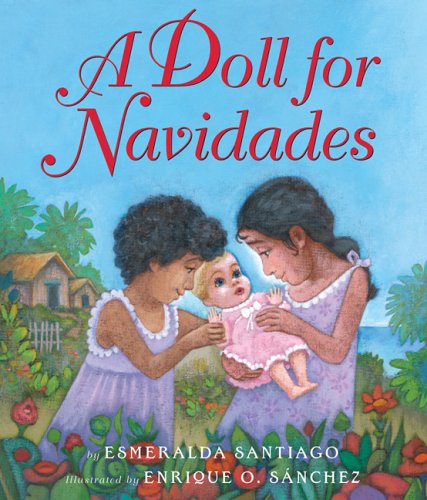 Las Navidades are coming. The house smells of cinnamon and coconut, crepe paper festoons the yard, and best of all, the Three Magi will soon bring presents to all the children. Esmeralda hopes they will bring her a baby doll. But instead, she receives something far more precious: she experiences firsthand the magic of giving and the power of her family's love for her.
Mim's Christmas Jam by Andrea Davis Pinkney (Author), Brian Pinkney (Illustrator) Ages 4 – 8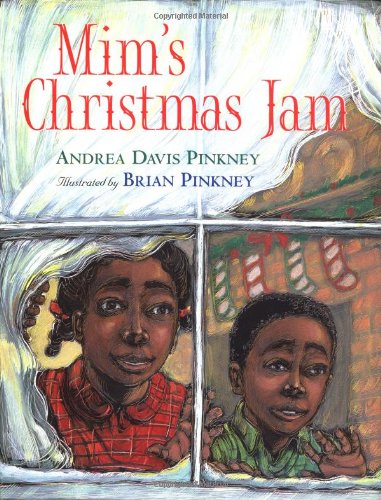 The best part of Christmas is the whole family savoring Mim's belly-hum jam together. But this Christmas, Pap is far away in New York City, digging a hole for something called the subway, and his family is missing him something awful. Pap aches to be home, but the heartless foremen of his dig site have decided there will be no break, not even for Christmas. It looks like it's going to be one lonely holiday for everyone . . . until young Saraleen and Royce send their pap a gift that may just inspire a Christmas miracle.
Christmas in the Time of Billy Lee by Jerdine Nolen, Barry Moser Ages 4 – 7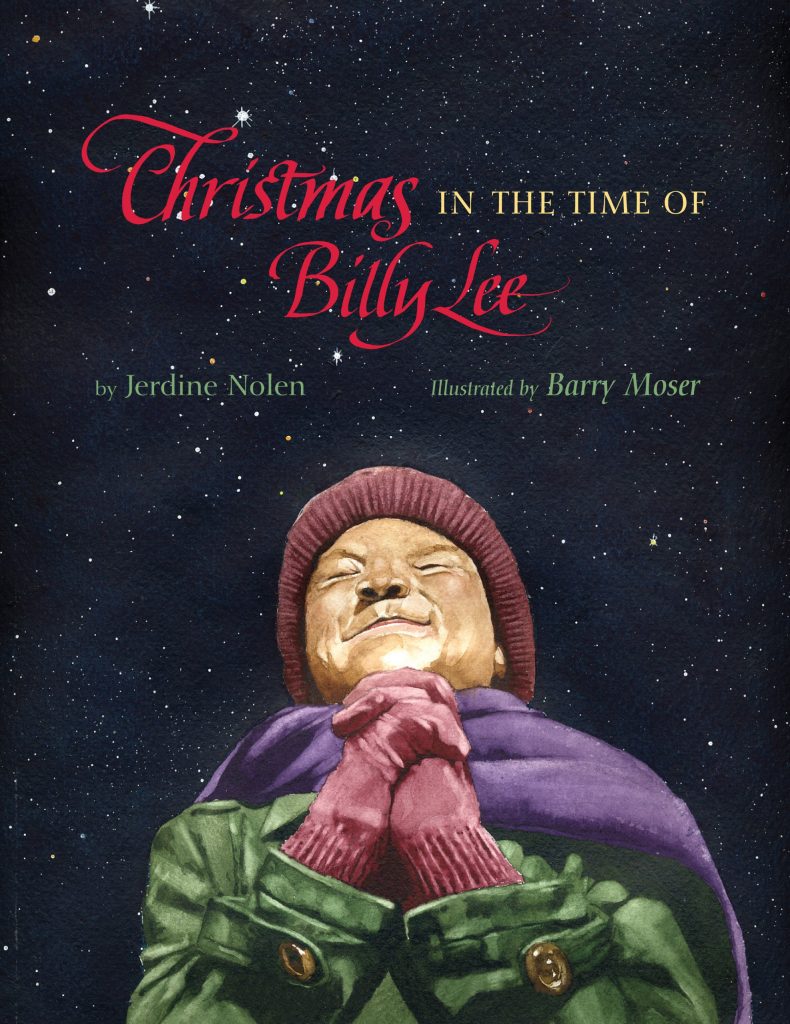 One holiday season Ellie makes three wishes: that her parents will see that her friend Billy Lee is not imaginary; that snow will fall on Septon's Creek for the first time in fifty years; and that joy will return–especially to her parents, who always seem worried lately. Billy Lee always says, "There is magic in believing something good with all your heart." When Ellie begins to believe, all kinds of miracles occur, from broken tree lights twinkling again, to angel shapes appearing in snow, to the biggest one of all: a baby brother arriving soon.
Daddy Christmas and Hanukkah Mama by Selina Alko (Author) Ages 5 – 8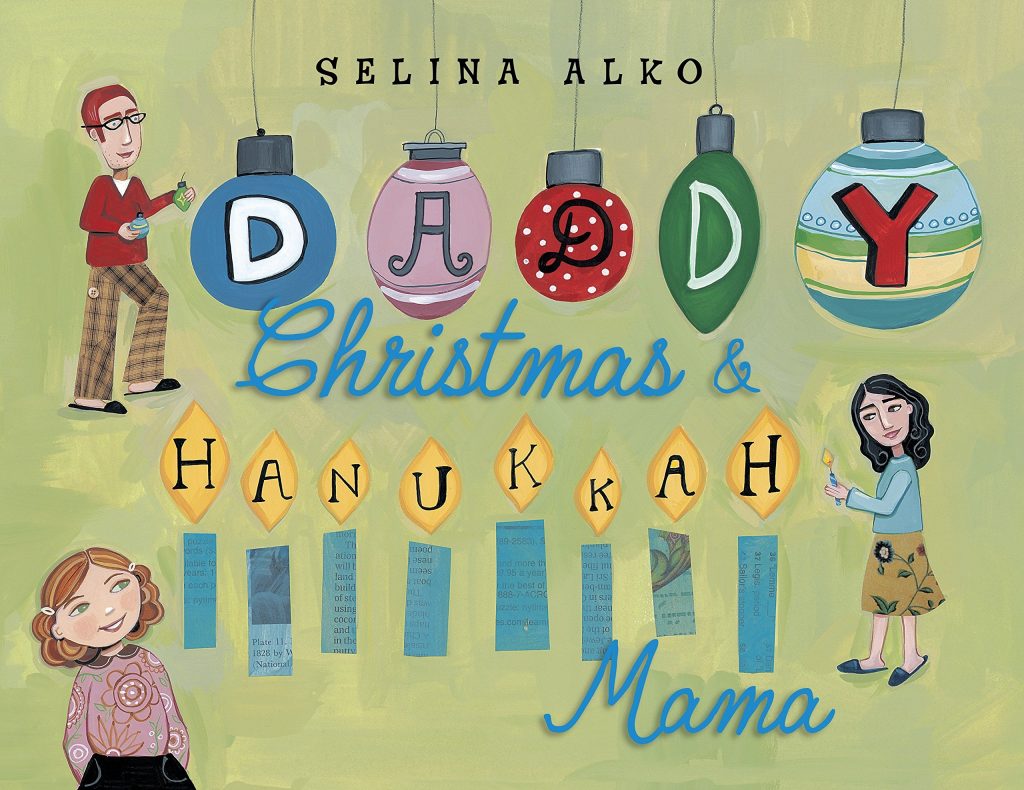 Holiday time at Sadie's house means golden gelt sparkling under the Christmas tree, candy canes hanging on eight menorah branches, voices uniting to sing carols about Macabees and the manger, and latkes on the mantel awaiting Santa's arrival.  A great book for blended families who celebrate both Christmas and Hanukkah.
The Little Match Girl by Hans Christian Andersen (Author), Jerry Pinkney (Illustrator) Ages 5 – 8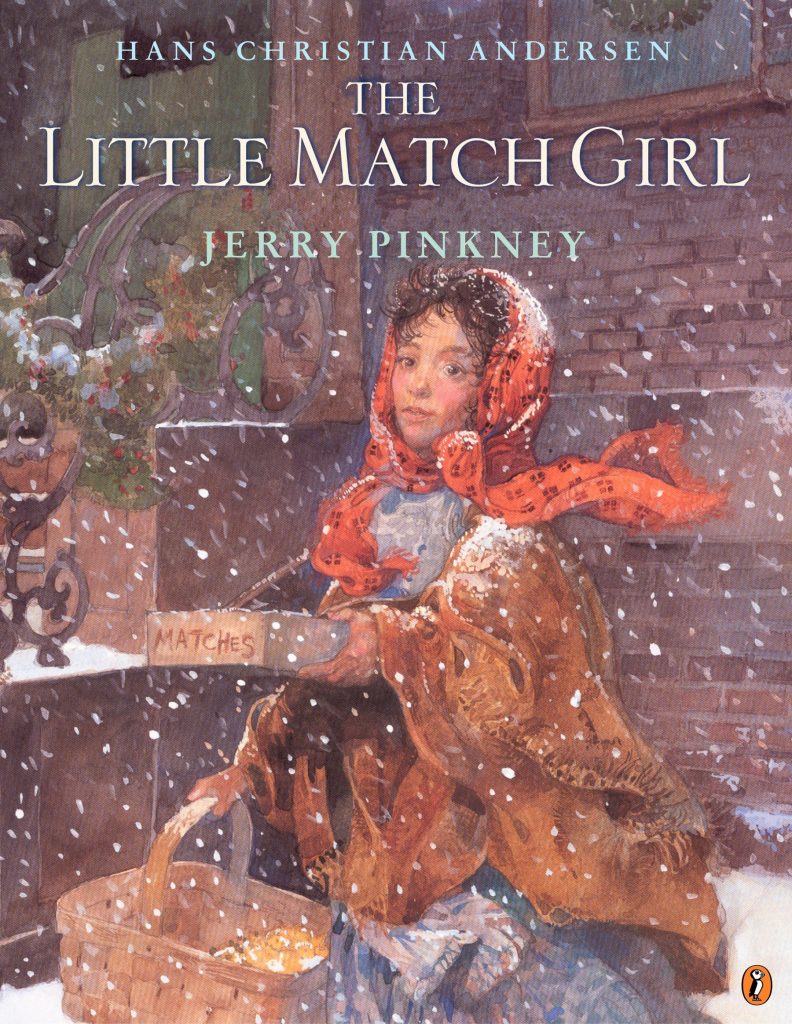 The luminous art of three-time Caldecott Honor recipient Jerry Pinkney transforms the nineteenth-century Danish girl of Andersen's tale into a child plucked straight from America's melting pot, shedding new light on the invisibility of the poor among the prosperous-a circumstance as familiar in Andersen's day as it is in our own.
Your turn: Which books on this list are your favorites?  Did you discover some new books to read with your little readers?  Feel free to share in the comments.