Today libraries offer library card holders so much more than just something to read. For anyone on a budget, there are amazing perks and services available to take advantage of with your library card.
For example, my daughter learned how to use the sewing machine for free at our local library. They made adorable fabric place mats and she's so proud of how hers turned out. Although she already knows how to sew by hand, I also signed her up for the hand sewing class at the library.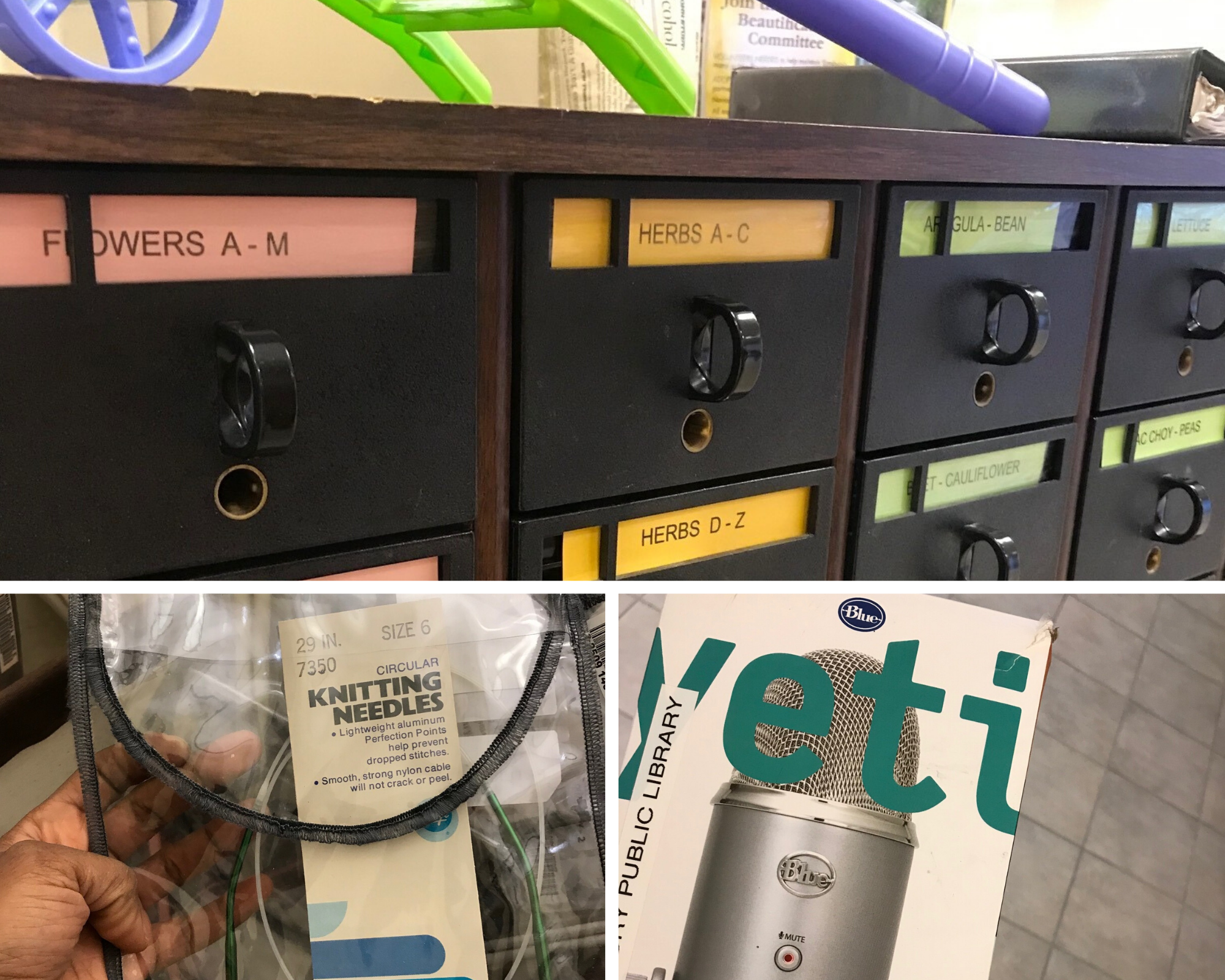 Here are some of the other perks and resources available at different libraries across the country:
Check out tools from the tool-lending library
Check out toys for children ages 2-6
Discounted or free passes to local attractions
Foreign language classes
Seed library to try out seeds in your garden or windowsill planter
Borrow infrared thermometers to improve the efficiency of your home
Try out podcasting microphones and equipment
Borrow board games
Learn a new skill by taking free courses online
Borrow knitting needles for your next knitting project
Check out a telescope!  (My local library has one you can check out and borrow)
When I asked my Instagram community for some things their libraries offered, here are a few responses I received:
I checked out a telescope!

We've checked out power tools for home projects.

All time favorite library experience was the library that will order any book from Amazon and have it delivered to your house if they don't already have it at the library and then you just turn it into the library when you're done! Who knew!!

My local library has a 3D printer and some amazing kids STEM activities!

The most unique thing we offer is dinner and a movie at the library. The library is transformed into a restaurant with decorations, candles, music playing, etc. Our teen volunteers work as servers.

We checked out a state parks pass from our library to go camping for free.

We LOVE our library! We've checked out board games, video games, toy kits (like musical instruments and building blocks), and even a coding robot! Ours now offers local museum and zoo passes to check out too, which is great for families with a tighter budget.

We do so many great activities at our local library from having a Pinterest live class, learning macrame to making 80's crafts. I love trivia nights. I have learned how to knit with my arms. We had adult science night and we had fun making rockets and testing them on a summer night.

Our library has a "nature backpack" with a parking pass to the state parks, animal and plant ID books, and binoculars.

My daughter went to a week of summer camp at the library. The theme was Spellbound. They did all sorts of magical activities: writing in invisible ink, making wands, and reading stories about magical creatures.

Ours offer free tutoring to children, by certified teachers, during the week and on Saturdays. Our public libraries also offer movie nights, and theater performances. Without their help I couldn't have the books, audio books, music and films my students enjoy in the classroom. I'm so grateful for public libraries!

At my previous library gig we offered circulating bakeware! It was a lovely way for people to test different baked goods or create a treat for a loved one (or themselves!) without having to pay 20 to 30 dollars to procure the baking dish. We made some delicious cake donuts using a donut pan from the library.

We love our library. Next week we are taking a Toddler Music Class in Spanish at our library.
As you can see, you don't have to be an avid reader to enjoy everything the library has to offer.  I encourage you to check with your local library and see if they also have a Library of Things you can check out besides books and audiobooks.
Your turn: Are you a regular library user? Let me know the most unusual or interesting thing you ever did or checked out from a library.