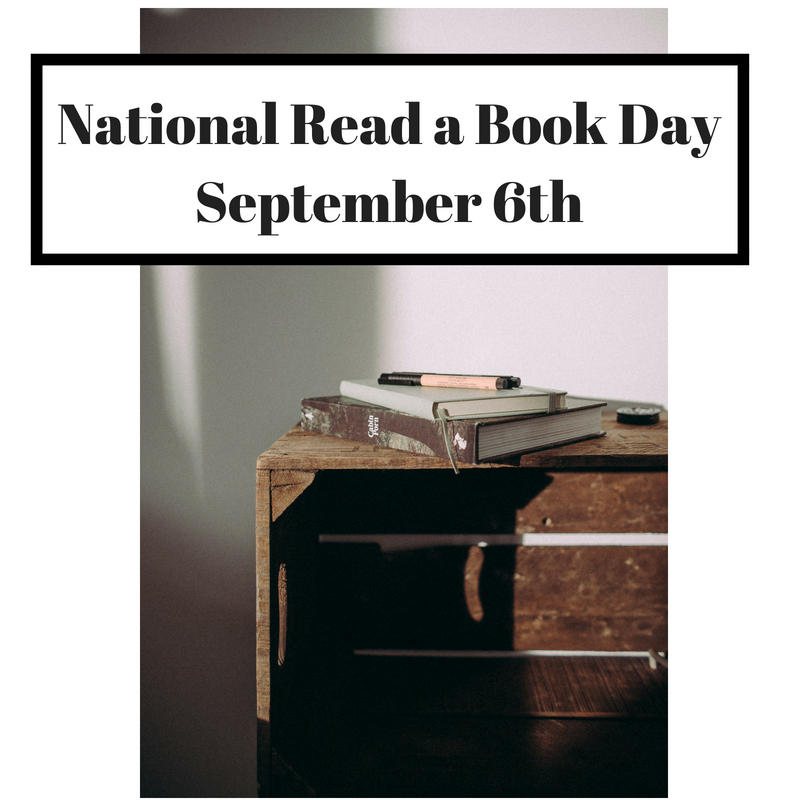 National Read A Book Day is observed annually on September 6th.  It's a day that invites us ALL to grab a book we might enjoy and spend the day reading (as many hours of reading you can spare).  National Read a Book Day is the perfect time to revisit your favorite novel or maybe finish that book you started, but put down months ago.  So mark your calendars now you don't miss out on all the bookish fun!
Today I partnered with PBS to remind you about National Read a Book Day (September 6th) and the return of the hit show The Great American Read (September 11th).
Throughout the summer, the multi-platform PBS initiative THE GREAT AMERICAN READ has been encouraging people across America to read as many books as possible from its list of America's 100 Favorite Novels and to vote for their favorites. While many readers find great joy in becoming immersed in a beloved book, busy schedules can prove a challenge for making time for pleasure reading. To assist those who need help making the most of their reading time, PBS' THE GREAT AMERICAN READ has partnered with the Library of Congress to offer tips on how to make reading an essential and beloved part of a daily routine.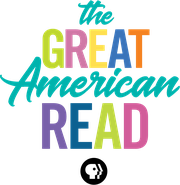 "THE GREAT AMERICAN READ aims to provide a place for all Americans to discuss the books that they love; books that have inspired, moved and shaped them in one way or another," said Bill Gardner, Vice President of Programming & Development for PBS. "Through this eight-part series and associated events and activities taking place in communities throughout the country, we hope to help readers fall in love with the act of reading all over again whether that's through discovering new titles or revisiting favorites from the past."
"We all have busy lives, and while many people want to read more for pleasure, they feel like they just don't have time for it," said Becky Brasington Clark, Director of Publishing at the Library of Congress. "The fact that we have such hectic schedules is even more reason why we need to make time for reading; it's one of the most effective ways to detach your mind from the stresses of daily life."
Summer is a perfect time to develop better reading habits, since people often have vacations planned that result in more leisure time. It's important, however, that these habits carry over into daily routines when vacation is over and fall rolls around. Here are some reading tips from Clark and the Young Readers Center at the Library of Congress to build reading into your daily life throughout the year:
Make the most of spare minutes sprinkled through your day. Keep a book with you so you can read it whenever you have an extra minute or two. They really add up.
If you have trouble putting down your phone, put a book on it. Read a few pages instead of checking social media.
If the weather is amenable, read outdoors! In the yard, at the bus station, under a tree, or at a museum, reading outdoors engages all of your senses and helps improve your mood.
Try downloading free apps from your public library so you can borrow e-books and audio books.
Reading on the move:
Whether you're going on an end of summer vacation or staying in town, make sure a visit to a bookstore or library is on your itinerary. Pick up a book. Read the jacket copy. Flip through the pages. If it grabs your interest – grab it!
If your phone is in "airplane" mode, that's a sure sign that you should be reading a book. Put a book in your carry on – your time in the air and in the airport will be much more rewarding.
Family time in the car, whether that's commuting to school or going to an activity, is also a great time to listen to an audio book.
Choosing what to read:
Can't find something new you want to read? Re-read a favorite. You'll be surprised by the new discoveries found in an old favorite.
Embrace your not-so-guilty pleasures. It doesn't have to be Tolstoy or Joyce – reading for enjoyment should be, well, enjoyable! Grab what you like and dig in. Sci-Fi? Check. Comic books? Yep. Graphic novels? Roger that.
Join reading challenges, such as Reading Without Walls by Gene Luen Yang, the former National Ambassador for Young People's Literature. Also, peruse lists of award-winning books on topics and perspectives that interest you.
Reading with the kids:
Pick a book to read out loud together as a family activity. Take turns reading. Act out the parts. Use funny voices. Have some fun playing, reading, writing, talking and singing with the young members of your family.
Read your favorite childhood novel to your kids! Your child is never too young or too old to enjoy listening to a book being read out loud.
It's all about choice. The more formats and books your child can choose from, the more likely they are to develop a lifelong love of reading. Show that reading is a part of life by your example, and always give them opportunities to self-select. Respect their choices and, together, enjoy what they enjoy.
THE GREAT AMERICAN READ launched on April 20 with the release of America's list of 100 favorite novels as chosen by a demographically and statistically representative survey (the full list is available at pbs.org/greatamericanread). A two-hour launch special hosted by Meredith Vieira premiered on PBS stations on May 22. The series will return this fall on Tuesday, September 11 at 8:00 p.m. (check local listings) to continue its search for "America's Best-Loved Novel."
The initiative is supported by an extensive multi-platform digital and social media campaign designed to inspire Americans to read, vote and share their personal connections to titles on the top 100 list and beyond over the course of the summer. Since voting began during the two-hour launch episode, avid readers across the country have cast more than two million votes for their favorite books. For more information on how to vote, visit https://www.pbs.org/the-great-american-read/vote/.
As part of the campaign, more than two dozen local public television stations across the country have planned over 125 community engagement activities, including book clubs, author appearances and readings, screening events, book-themed family activities and more. The Library of Congress will host the National Book Festival in Washington, D.C. on Sept. 1, and attendees will be able to engage with THE GREAT AMERICAN READ.
About PBS
PBS, with nearly 350 member stations, offers all Americans the opportunity to explore new ideas and new worlds through television and digital content. Each month, PBS reaches over 90 million people through television and 30 million people online, inviting them to experience the worlds of science, history, nature and public affairs; to hear diverse viewpoints; and to take front row seats to world-class drama and performances. PBS' broad array of programs has been consistently honored by the industry's most coveted award competitions. Teachers of children from pre-K through 12th grade turn to PBS for digital content and services that help bring classroom lessons to life. Decades of research confirms that PBS' premier children's media service, PBS KIDS, helps children build critical literacy, math and social-emotional skills, enabling them to find success in school and life. Delivered through member stations, PBS KIDS offers high-quality educational content on TV – including a 24/7 channel, online at pbskids.org, via an array of mobile apps and in communities across America. More information about PBS is available at www.pbs.org, one of the leading dot-org websites on the internet, or by following PBS on Twitter, Facebook or through our apps for mobile and connected devices. Specific program information and updates for press are available at pbs.org/pressroom or by following PBS Pressroom on Twitter.
Your turn: Do you plan to celebrate National Read a Book Day?  Will you be tuning in for the return of The Great American Read?  Feel free to share in the comments.