Adrian Simcox Does NOT Have a Horse by Marcy Campbell, illustrated by Corinna Luyken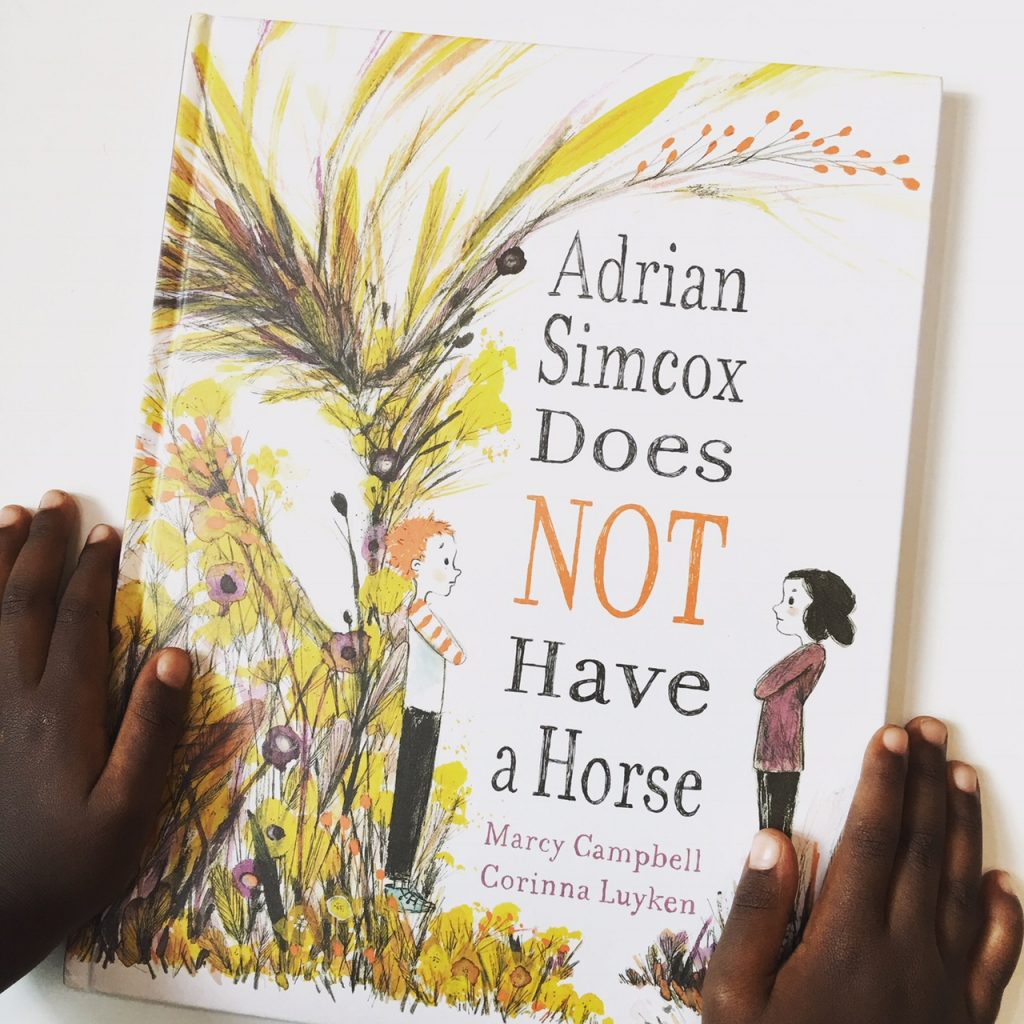 Synopsis
Adrian Simcox tells anyone who will listen that he has a horse–the best and most beautiful horse anywhere.  But Chloe does NOT believe him. Adrian Simcox lives in a tiny house. Where would he keep a horse? He has holes in his shoes. How would he pay for a horse?
The more Adrian talks about his horse, the angrier Chloe gets. But when she calls him out at school and even complains about him to her mom, Chloe doesn't get the vindication she craves. She gets something far more important.
Written with tenderness and poignancy and gorgeously illustrated, this book will show readers that kindness is always rewarding, understanding is sweeter than judgment, and friendship is the best gift one can give.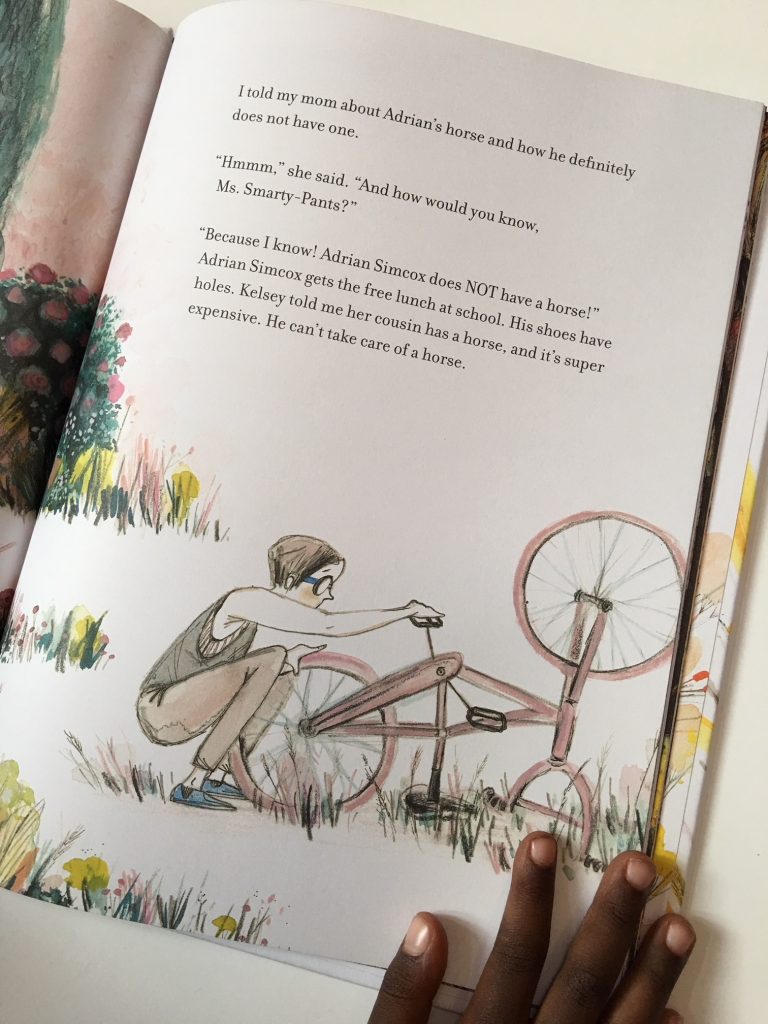 Reflection
At first glance, one might think this is just a book about a boy and his horse.  But once you open it up and start reading, you are introduced to so much more!
First, little readers are introduced to Adrian Simcox sitting all by himself (probably daydreaming again) at the lunch table in the school cafeteria.  Off to the side you see a crowd of other diverse kids all sitting together having their own group conversations.  Right off the bat, you can tell Adrian is a loner who probably doesn't have many friends.
Next, you find out Adrian has a horse that he loves dearly and will tell just about anyone who will listen how beautiful his horse is.  "It has a white coat and golden mane and the biggest, brownest eyes of any horse, anywhere…"
Everyone at school is convinced Adrian has a horse EXCEPT for Chloe.  She's not buying Adrian's story for one minute.  She know's her friend Kelsey's cousin has a horse and that horses are super expensive to take care of.  Besides, Adrian lives in small house, he gets free lunch at school and he has holes in his shoes so there's NO WAY he could possibly have a horse, right?
After being sick and tired of hearing Adrian brag about his horse, Chloe can't take it anymore.  One day at recess she yells out loud so everyone can hear, "He's lying! Adrian Simcox does NOT have a horse!"
Shortly after, little readers meet the real star of this book, Chloe's mother.  It's through her subtle, yet powerful action of showing her daughter Chloe to stop being so judgmental that finally makes Chloe start to see Adrian in a different light.  Chloe's mothers' simple action at the end of the book tie in beautifully with a quote from Chloe's teacher mentioned earlier in the book:
We must try to be understanding.  We have to be patient.
I love this book for so many reasons:
The gorgeous illustrations by illustrator Corinna Luyken will take your breath away!  (Look closely so you won't miss the sightings of Adrian's horse!)
The contrasts between Chloe and Adrian (Adrian's messy desk, his run down neighborhood, holey shoes)
It has some wonderful messages of kindness, empathy, feelings, and friendship woven into it
It teaches children not to judge others based on things they have or don't have
Adrian's vivid imagination and his creative ability to see things in a different way
The way Chloe's mom subtly shows her daughter about true kindness, respect and acceptance without saying a word.  It's so beautiful to see how Chloe figured everything out on her own and realized her mistakes.
I think this is such a great book to read during the back to school season (or anytime of the year).  Messages of kindness ring out loud and clear.  Don't miss this one!
About the Author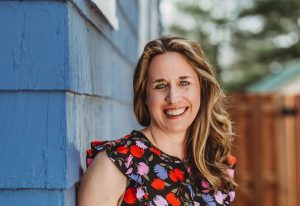 Marcy Campbell lives in Ohio with her family and menagerie of rescued pets. Her writing for adults has been published widely in journals and magazines, including Salon. She grew up on a farm filled with cows, chickens, cats, and dogs, but she never had a horse. Adrian Simcox Does NOT Have a Horse is her debut picture book. You can visit her at www.marcycampbell.com.
About the Illustrator
Corinna Luyken grew up in different cities along the West Coast, and after studying at Middlebury College, she settled in Washington State, where she draws inspiration from nature, her family, and the human form. Her debut picture book, The Book of Mistakes, received four starred reviews and has been praised by Entertainment Weekly, The Wall Street Journal, Nerdy Book Club, and more.