This post is sponsored by HarperCollins and the I Can Read! books.  Be sure to enter the book giveaway listed at the end of this post.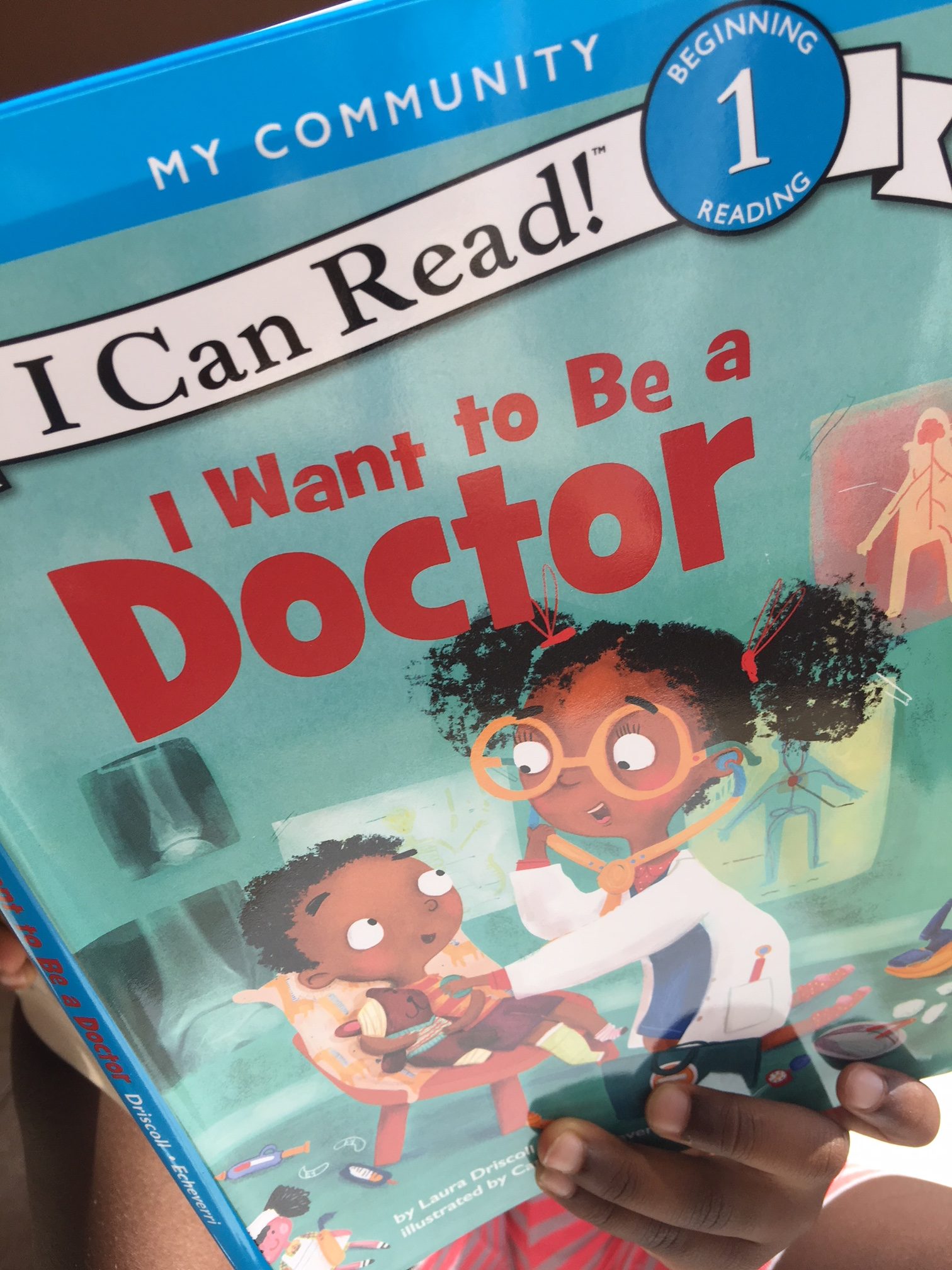 It's almost back-to-school time, and children nationwide will soon be getting ready to return to school or start for the first time.  Starting the school year off right is so important when building the foundation of a successful school year for both teachers and students.  It is a time to develop classroom community, set expectations for the year, and build relationships.
This school year my daughter will be starting First Grade, which is so hard for me to believe!  Time, please slow down!
Making the transition from Kindergarten to First Grade is a big one for parents and children.  As a parent or caregiver, one of the best things you can do to help your new first-grader prepare for the school year is to start having conversations at home early on about what they can expect.  From my own research, I've learned that in First Grade reading skills come into play, math becomes more complex and science and social studies expose children to new worlds.  Here are three tips to help prepare your child for reading in First Grade:
1. Read, read, and read some more!
First grade is a BIG reading year so it's important to set aside regular time to read aloud with your children every day.  Many children begin the year sounding out basic consonant-vowel-consonant (cvc) three letter words such as "big" and "cat."  However, more advanced readers may be given more challenging words.
Spelling lists and weekly spelling tests are common in most first grade classrooms too. These spelling lists might focus on teaching word families and basic word patterns. By the end of the year, first graders are reading more complicated sentences such as "She jumps up and down." without needing to sound out known words. Most first graders are also learning to answer questions about key story ideas, retell the story, describe the characters or maybe even asked to write short book reviews.
One of my favorite series of early reader books for kids is the I Can Read! series.  I like them because they have great repetition and words that kids can sound out without too much help from an adult.  I know it can seem a bit overwhelming when trying to decide what early reader books to buy for your child because it can be confusing to figure out what book level to purchase.  I find the I Can Read! books to have appropriately labeled and color-coded levels for their books (Levels 1 – 4).  The "My First: Shared Reading" and "Level 1: Beginning Reading" books are perfect for incoming Kindergarten and First Grade students.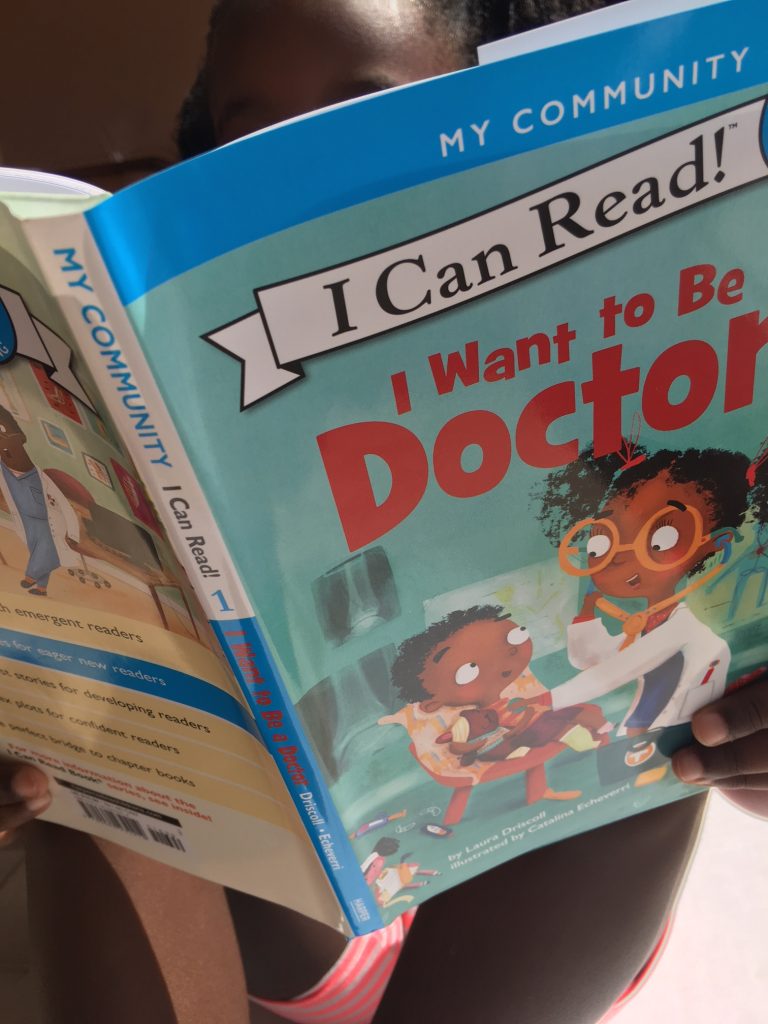 They have over 400 titles to choose from like I Want to Be a Doctor and Pete the Cat: Too Cool for School.  If you want to learn more you can download their handy printable activities, teacher's guide or review their list of 100 Tips for Beginning Readers.  They also have a helpful parent guide and YouTube Video.
2. Look for reading problems early.
Teachers do not always detect children's reading problems until they've become more serious. If possible, find out early in the school year from your child's teacher if they can sound out words, know sight words, use context to identify unknown words, and clearly understand what they read.  If any reading problems are identified, be sure to seek help.  The more likely problems are identified early, the more likely your child will become a good reader.
3. Encourage a wide variety of reading activities.
Make reading an integral part of your child's life. Have them read menus, highway and road signs, game directions, weather reports, movie time listings, grocery lists and other practical everyday information. Also, make sure they always have something to read in their spare time when they could be waiting for appointments or riding in a car.  I like to keep a tote bag of a few books in the back seat that are within reach for my kids.
Showing enthusiasm for your children's reading is also important too.  Your reaction has a great influence on how hard they will try to become good readers.  The most important thing to remember is to let your child set his or her own pace and have fun at whatever they are doing.  The last thing you want to do is discourage them from reading or see it as a boring chore.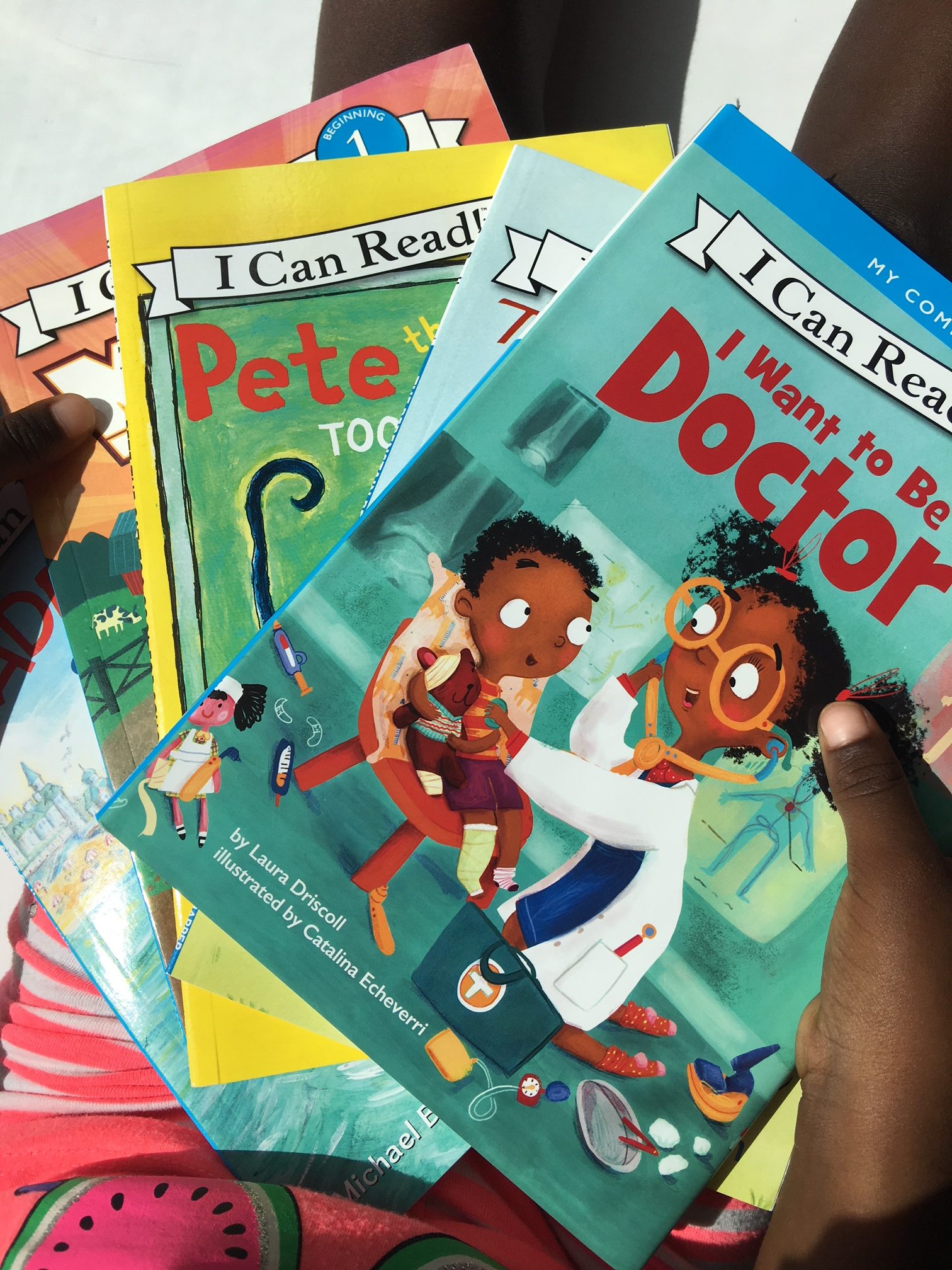 The Giveaway!
Our friends at HarperCollins were generous enough to sponsor this awesome prize pack for one lucky US resident winner.  One (1) winner will receive:
5 I Can Read! Books Plus a State Bags Lunchbox!

Your turn: What reading tips do you have for parents of rising First Graders?  Feel free to share in the comments.