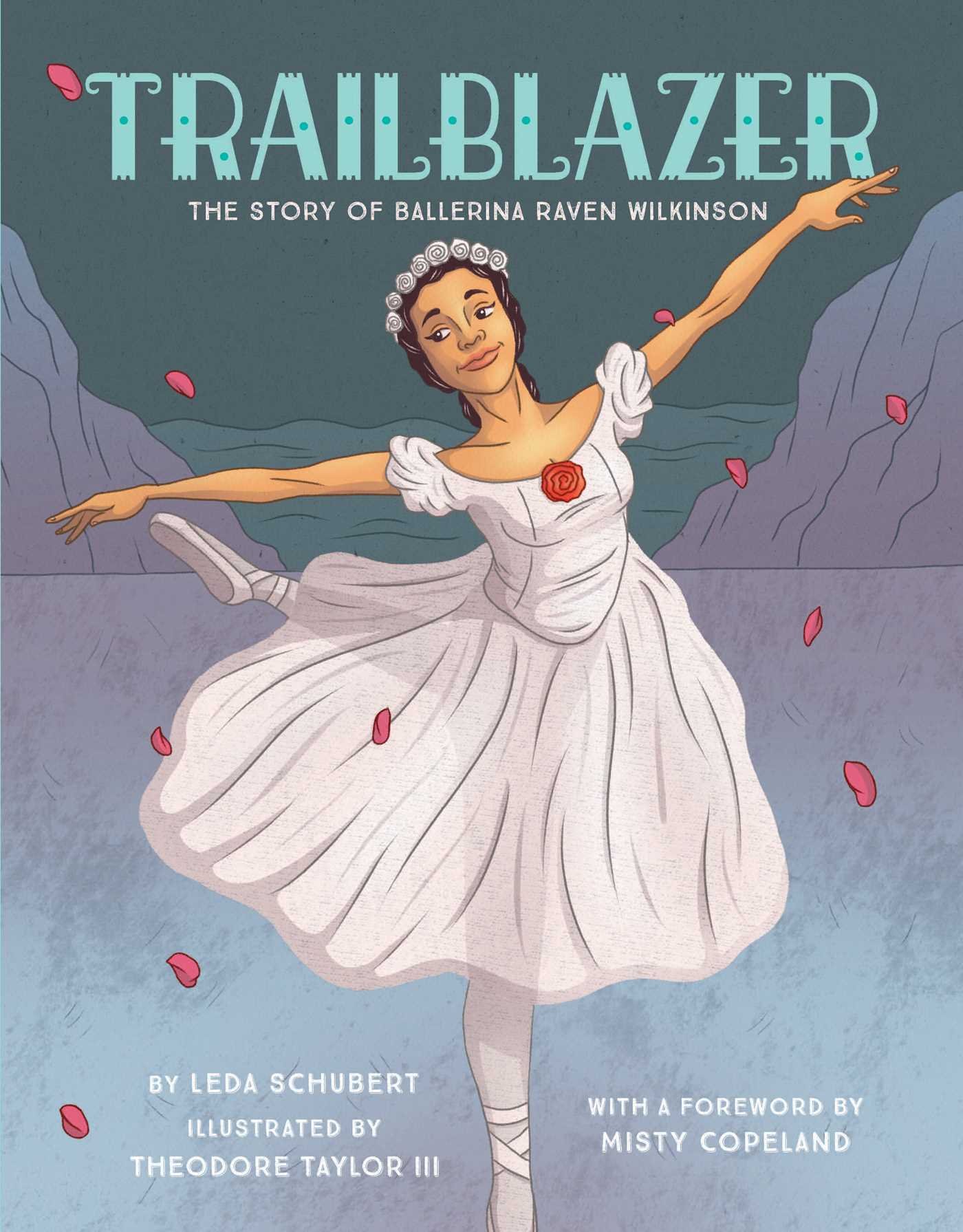 Trailblazer: The Story of Ballerina Raven Wilkinson by Leda Schubert, illustrated by Theodore Taylor III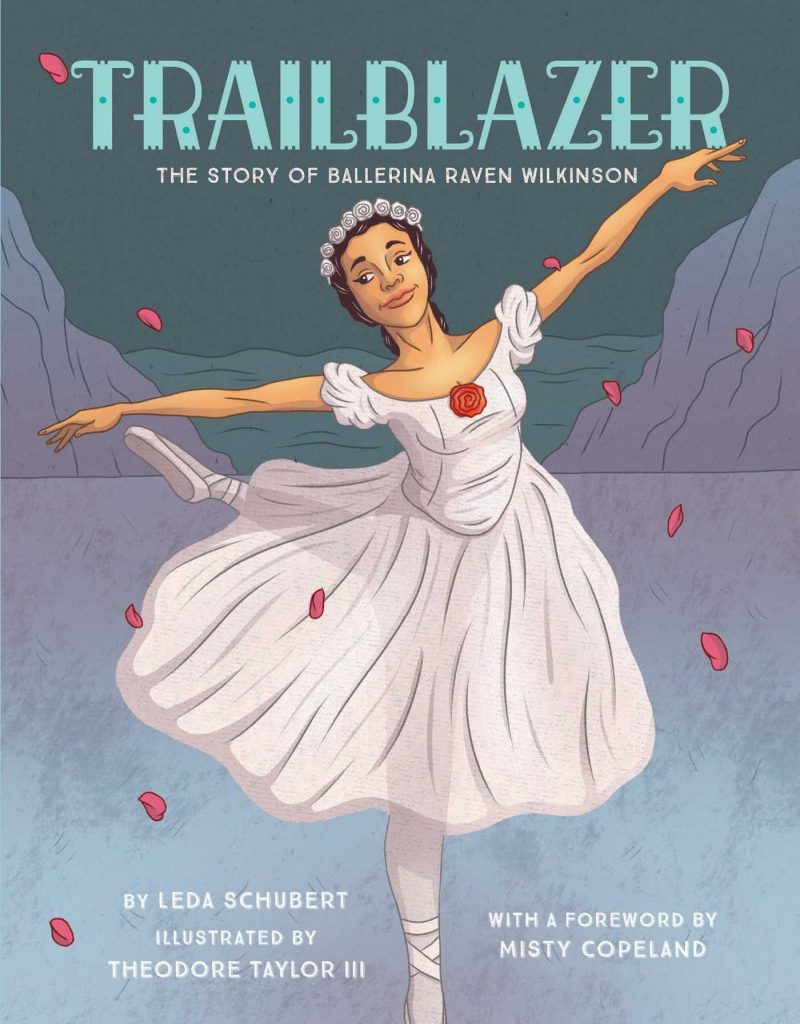 Publisher: Little Bee Books
Format: Hardcover
Pages: 40
Age Range: 6 – 9
Grade Level: Preschool – 3
Synopsis
This beautiful picture book tells the little-known story of Raven Wilkinson, the first African American woman to dance for a major classical ballet company and an inspiration to Misty Copeland.
Reflection
Raven Wilkinson was born on February 2, 1935, in New York City. From the time she was a little girl, all she wanted to do was dance. On Raven's ninth birthday, her uncle gifted her with ballet lessons, and she completely fell in love with dance. While she was a student at Columbia University, Raven auditioned for the Ballet Russe de Monte Carlo and was finally accepted on her third try, even after being told she couldn't dance with them because of her skin color.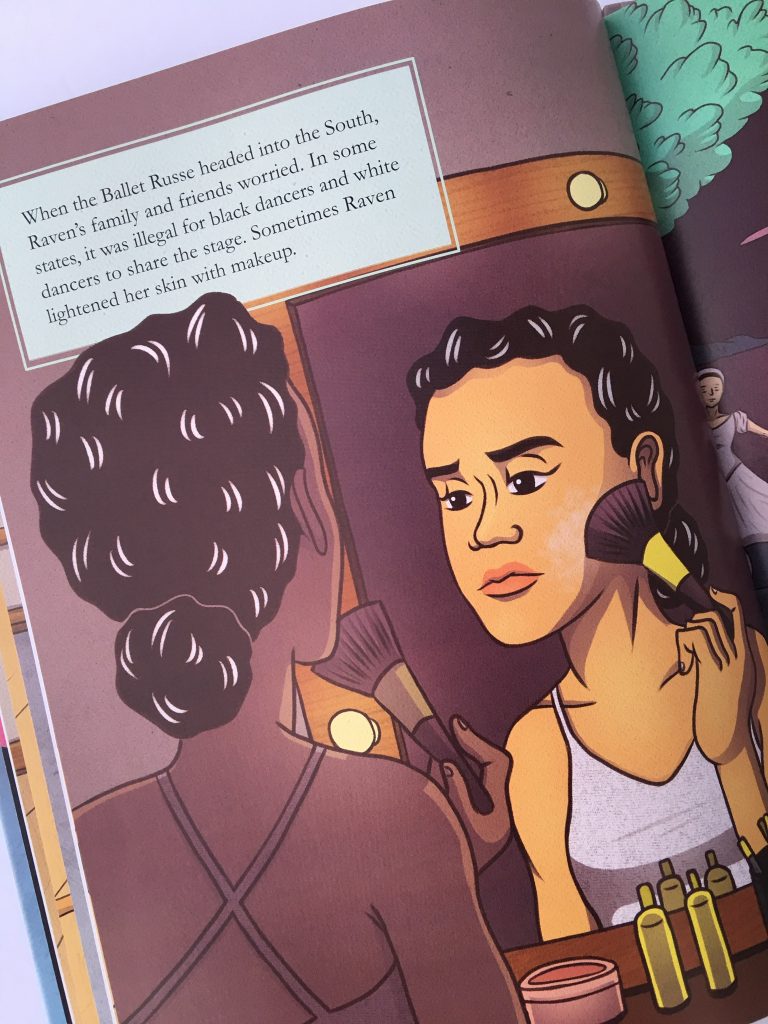 When she started touring with her troupe in the United States in 1955, Raven encountered much racism in the South, but the applause, alongside the opportunity to dance, made all the hardship worth it. Several years later she would dance for royalty with the Dutch National Ballet and regularly performed with the New York City Opera until she was fifty.
After reading this book, it's easy to see that Raven Wilkinson was far more than simply a dancer. She was a trailblazer and role model for so many young dancers through the ages, including Misty Copeland.  During her lifetime she was faced with racism, she came face to face with members of the Ku Klux Klan, and she was denied several prominent roles.  Through it all, she persisted and never gave up on her dreams of becoming the first African American woman to dance for a major classical ballet company.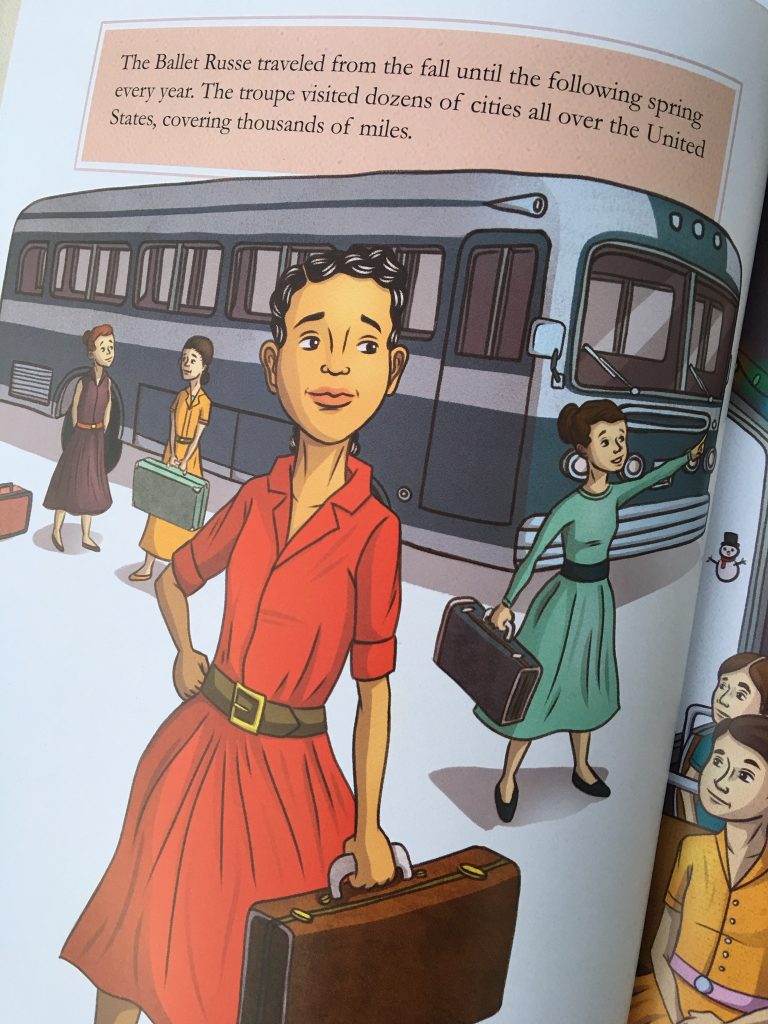 This book is an example of why it's so important to tell these stories again and again — so they can reach a wider audience. Younger children of today are likely to be more familiar with Misty Copeland so they won't know about people like Raven Wilkinson unless they are taught.  As parents, caregivers and educators, it's up to us to read stories like this with children to educate them and show them how far we've come.  This nonfiction story is sure to inspire countless little brown and black girls to start wearing tutus and practicing their plies so they too can be the next trailblazer like Raven Wilkinson.
Your turn: Are you looking forward to reading this book with your little readers?  Feel free to share in the comments.