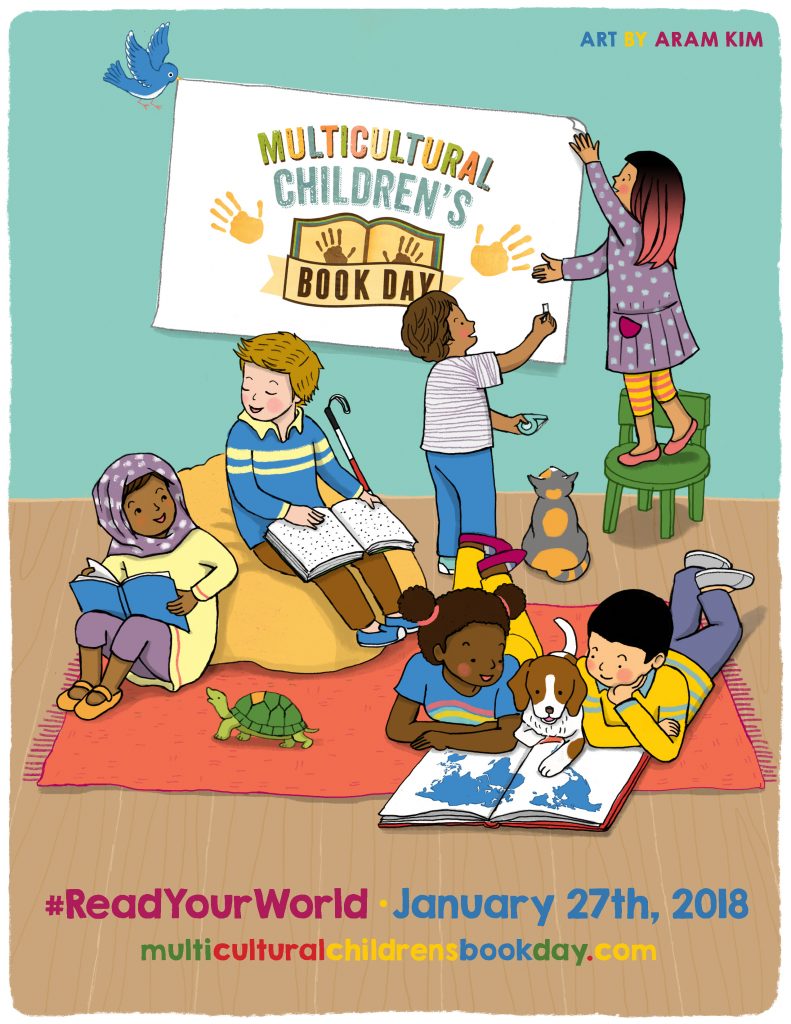 I'm thrilled to be supporting the upcoming Multicultural Children's Book Day as one of this year's co-hosts!  
Multicultural Children's Book Day (1/27/18) is in its 5th year and was founded by Valarie Budayr from Jump Into A Book and Mia Wenjen from PragmaticMom. Their mission is to raise awareness of the ongoing need to include kids' books that celebrate diversity in home and school bookshelves while also working diligently to get more of these types of books into the hands of young readers, parents and educators.
This year I had the pleasure of reviewing three fantastic books which was a real treat!
The best part about Multicultural Children's Book Day is anyone from anywhere in the world can be a part of the celebration!  There will be a TWITTER PARTY Sponsored by Scholastic Book Clubs: MCBD's super-popular (and crazy-fun) annual Twitter Party it be held 1/27/18 at 9:00pm.
Join the conversation on Twitter and win one of 12-5 book bundles and one Grand Prize Book Bundle (12 books) that will be given away at the party! http://multiculturalchildrensbookday.com/twitter-party-great-conversations-fun-prizes-chance-readyourworld-1-27-18/
There is also a chance to receive Free Multicultural Books for Teachers: http://bit.ly/1kGZrta
And… a Free Empathy Classroom Kit for Homeschoolers, Organizations, Librarians and Educators: http://multiculturalchildrensbookday.com/teacher-classroom-empathy-kit/
As you can see, there will be something for just about everyone.  So be sure to take advantage of everything this mega literacy event has to offer!
Connect with MCCBD!
Facebook: https://www.facebook.com/MulticulturalChildrensBookDay
Twitter: https://twitter.com/MCChildsBookDay
Official Hashtag: #ReadYourWorld
Your turn: How will you be celebrating Multicultural Children's Book Day with your little readers? Feel free share in the comments.
Link up your MCCBD blog post review here!