Far Apart, Close in Heart: Being a Family when a Loved One is Incarcerated by Becky Birtha, illustrated by Maja Kastelic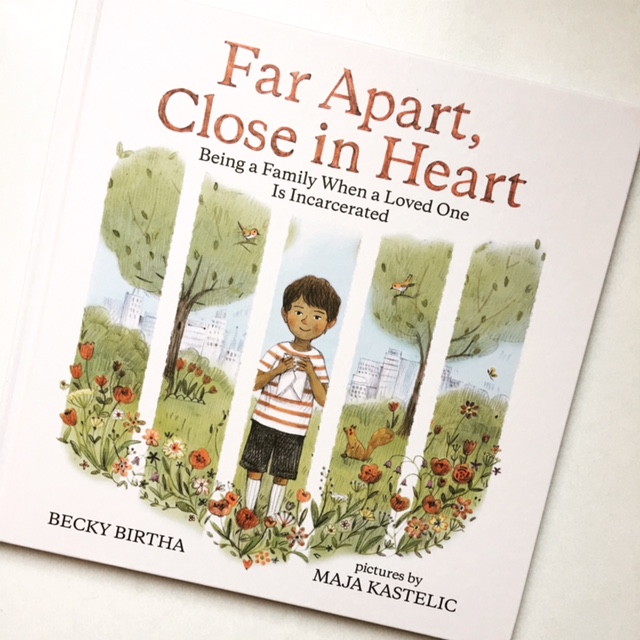 Publisher: Albert Whitman & Company
Format: Hardcover
Pages: 32
Grade Level: Preschool – 3
Age Range: 4-8 years and up
Synopsis
Looking for a book for children of incarcerated parents?
Children can experience many emotions when a parent is in jail or prison. They may be angry, sad, lonely, or scared. Sometimes friends act differently toward them. Sometimes the children begin acting differently too. In this important book, young readers will learn that even when it feels like nothing can get better again, there are ways they can improve their circumstances. Sending letters, talking to a trusted grown-up about their feelings, and even visiting a parent in jail or prison can help keep a parent close in their hearts. Use this title as a helpful tool to start a conversation with any child in this situation and to remind them they are not alone.

Reflection
As much as social media leads you to believe, life isn't always a bed of roses. People and pets pass away, innocent children are abused, and parents go to jail or prison. In the United States alone, nearly 2.7 million children have a parent in prison or jail. That's staggering!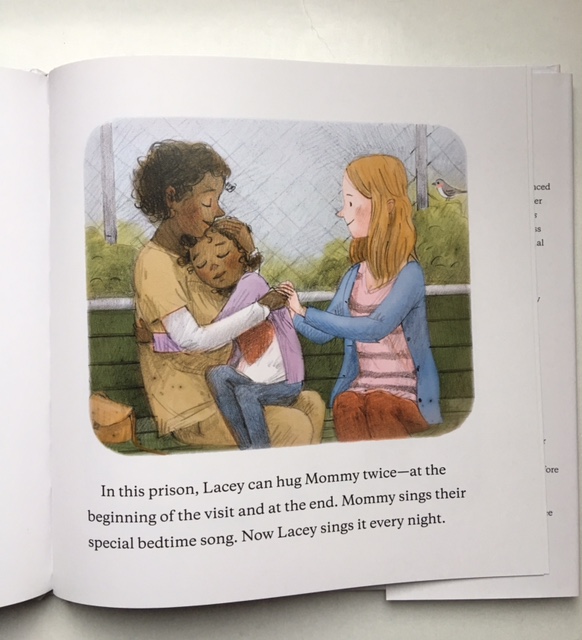 As the number of people in American prisons grows, so too does the number of children affected by their parents' absence. The book Far Apart, Close in Heart serves many purposes: it shows children with parents in prison that they are not alone, it helps them understand and cope when a parent is incarcerated and teaches other children how to be compassionate toward others who are in this situation. The back matter includes tips for talking to kids about their incarcerated loved ones and provides some suggestions to help them cope.
It features a diverse cast of children of different skin tones and races. The text is not too wordy and is written in a way that makes it easy for children to understand. Recommended for children ages 4-8 and up.
Your turn: Do you know a child who could benefit from this book to help them cope?  Feel free to share in the comments.