Numbers by John J. Reiss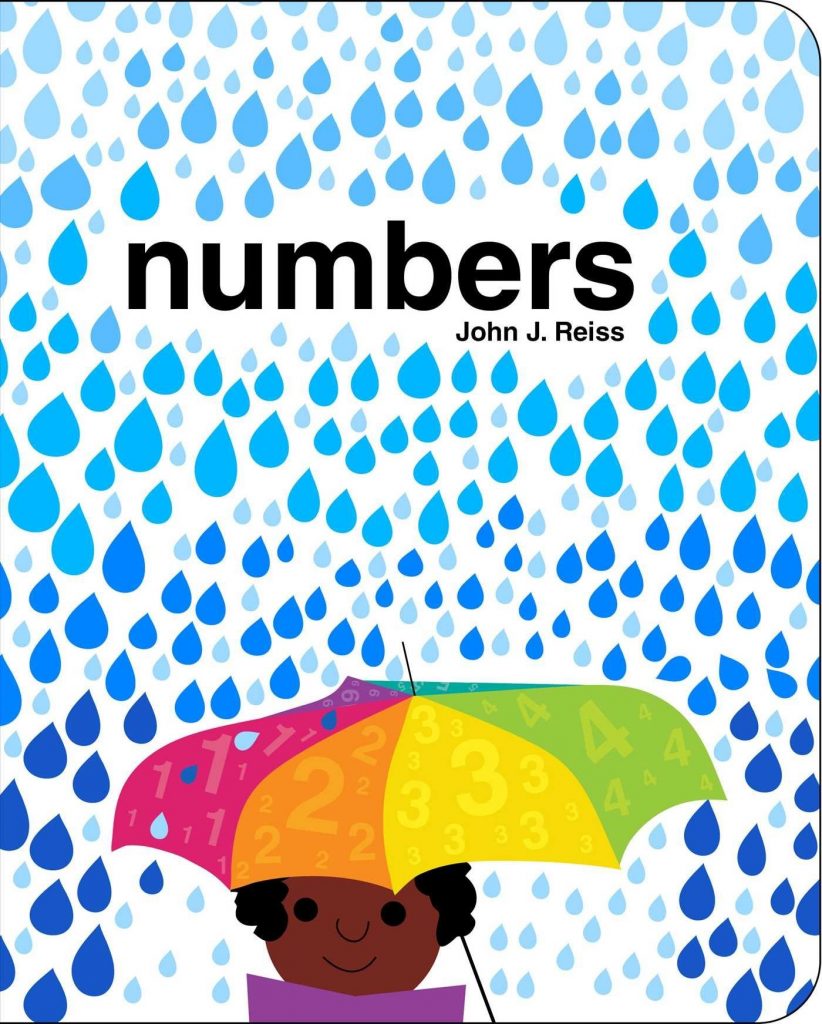 Publisher: Little Simon
Age Range: 1 – 4 years old
Grade Level: Preschool and up
Format: Hardcover
Synopsis
Count from 1 to 1,000 in this stunning, graphic first concept board book.
From kites, cakes, and candy kisses, young readers can count from 1 to 1,000 using illustrations of fun, familiar objects. With bright, bold artwork, this board book is perfect for parents and little ones to share.
Reflection
I love a good counting book, don't you?  I think they are the perfect way to introduce young children to early math concepts while engaging their imaginations, expanding vocabulary and reading and writing skills.  Sharing counting books together with the kids is a wonderful way for us to spend time together, learning, imagining, and exploring.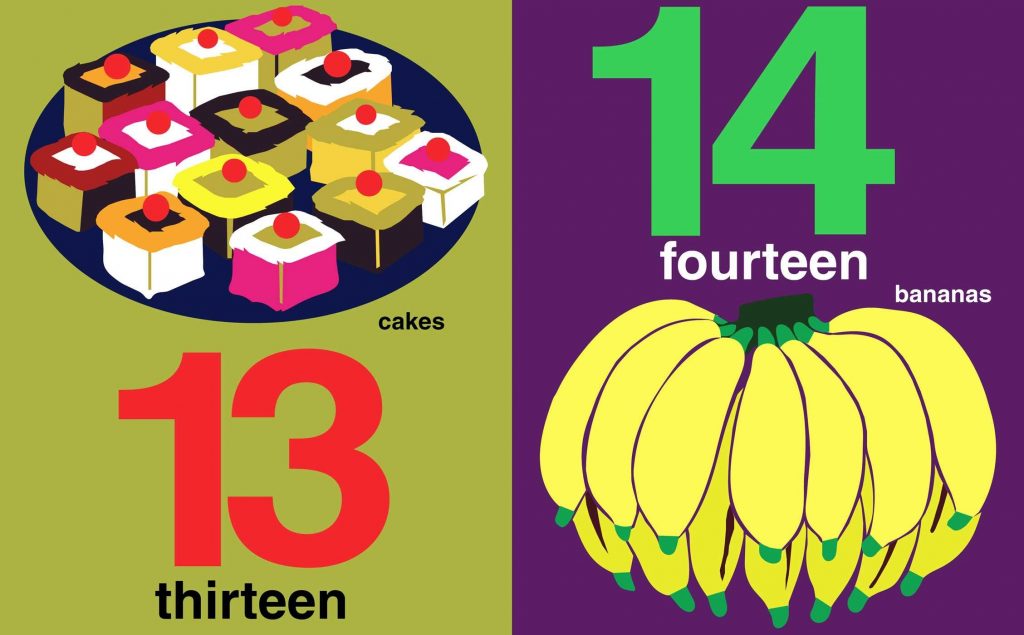 Numbers is a simple, bold, bright, and a great counting book!  It isn't a complex book, but it is one that encourages counting with it's vivid illustrations.  Little readers can count from 1 to 20, count by 10's up to 100 and finally skipping all the way to 1,000.  Each number is shown on the same page as the objects the child is being asked to count (crayons, fingers, flowers, baseball players).  My kids love counting then flipping the page exclaiming " I knew it , I said that number I was right!" My only complaint is that the book skipped the numbers 200 – 900 and went straight to 1,000.
In addition to the illustrations I also liked the fact that this book uses a wide variety of vocabulary words like: portholes, bananas, and horse-chestnut leaf.  Another great thing is that each number is written as a symbol and spelled out as a word allowing children to recognize both the number and the corresponding word.
This newly re-published version of Numbers (originally published in 1971) is also a sturdy board book, making it great for little hands to hold.  My kids enjoy flipping the pages to count the objects, making it a more interactive and engaging read with young children.  Overall, I think it's ideal for introducing children to rote counting and colors.  I would happily recommend this book to families with babies through preschoolers , my 4 year-old daughter loves it and partly because she reads all the words and numbers herself!
Numbers publishes from Little Simon on December 20, 2016!
Disclaimer:  I was provided a free copy of this book from the publisher in exchange for an honest review.  All opinions expressed are my own.