Tallulah the Tooth Fairy CEO by Dr. Tamara Nicole Pizzoli, illustrated by Federico Fabiani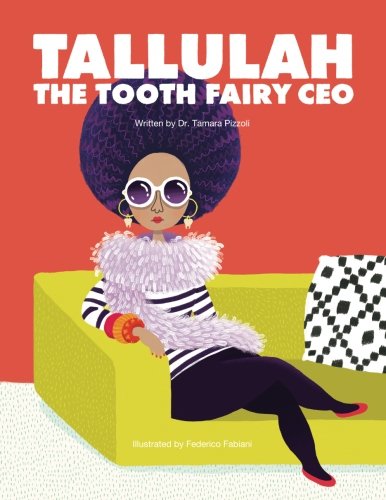 Publisher: The English Schoolhouse
Pages: 40
Format: Paperback
Available for Sale: September 19, 2016
Synopsis
Tallulah the Tooth Fairy is not only the founder and CEO of the largest teeth collecting organization on the planet, Teeth Titans, Incorporated, she's a clever and wildly successful business woman with an affinity for all things dental. A natural innovator and problem solver, Tallulah finds herself unexpectedly stumped when six year-old Ballard Burchell leaves a note instead of his tooth under his pillow. What's a Tooth Fairy to do when there's no tooth to take?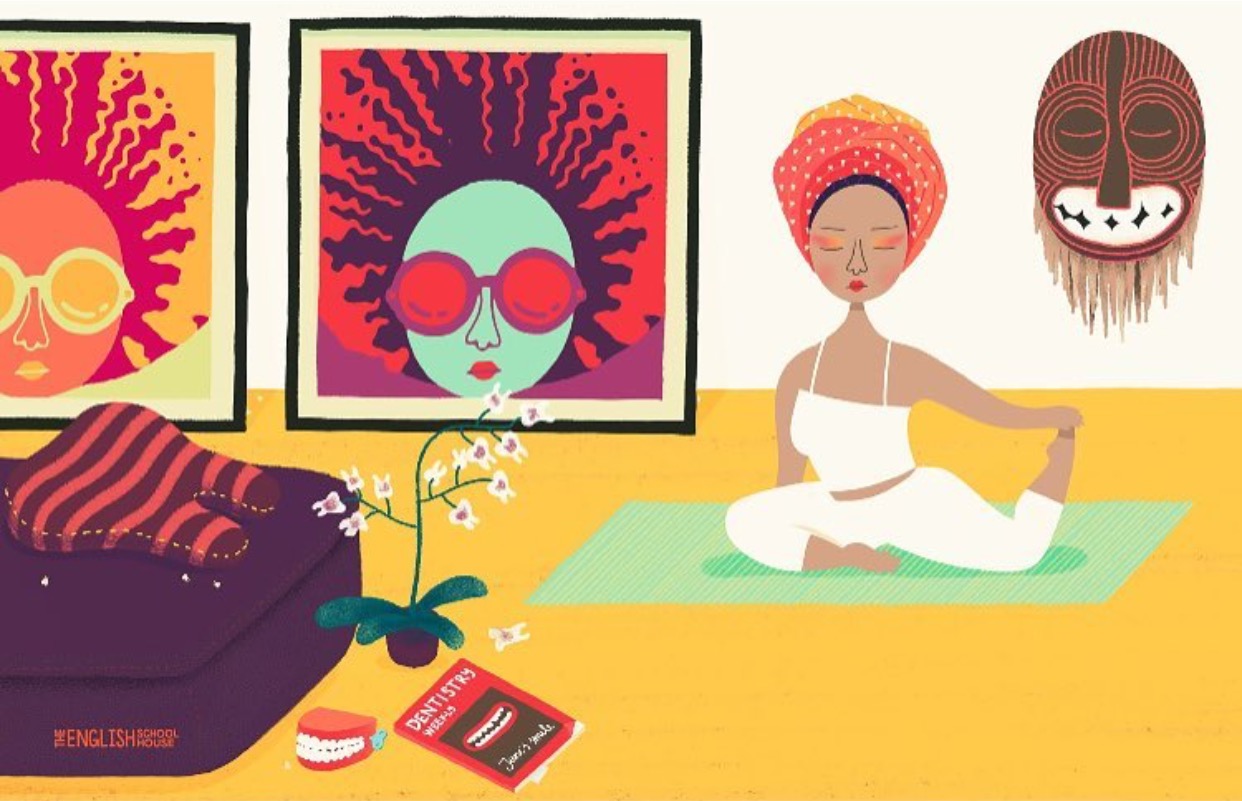 Sneak peek inside the book Tallulah the Tooth Fairy CEO. photo credit @tamarapizzoli
Author Interview
I had the pleasure of interviewing Dr. Tamara Nicole Pizzoli to talk about her latest book.  Check it out!
Tell us about your latest book.  How did you come up with the concept?
Tallulah the Tooth Fairy CEO came about after an exchange with my eldest son, Noah. He's seven now but at the time I wrote the book he was six, and he'd just lost a tooth. I was pregnant with my third son, and Noah came home from school with his tooth in hand. I was so excited and told him he just needed to hold onto it until bedtime and that we'd put it under his pillow. Only God knows what happened to that tooth between the afternoon and when it was time for bed. I was really emotional (blame the pregnancy hormones) and once I realized he'd lost his lost tooth I asked him what in the world he was going to do with no tooth to leave for the tooth fairy. Noah has always been a very rational and easy-going child. His immediate response was, "It's really no big deal. I'm just going to write her a note and explain what happened. I'm sure she'll understand." The thought really blew me away because somehow, his six year-old brain believed not only in the tooth fairy, but in the tooth fairy as a rational and merciful being. I put him and his brother Milo to bed by 8:30 or 9 that night, and by midnight the story was written. In my imagination, the tooth fairy is a mashup between two of my favorite Irises–Iris Peyando, a dear friend who is a Dominican-Italian actress here in Rome, and my life muse, Iris Apfel.
What message are you hoping little readers will grasp from this book?
I like taking classic stories and characters and flipping them on their heads. I like offering readers the possibility to consider other possibilities. Why wouldn't The Tooth Fairy be a Black woman named Tallulah who rocks an afro and has a thing for fashion and teeth? I suppose I want young readers to change their minds and let their imaginations run wild.
Where do you get your information or ideas for your books?
I owe my eldest son Noah a lot. He's just so quirky and funny and the way he reasons really is enchanting to me as a mother, teacher and a life-long learner. Milo, my second son, inspires me a great deal as well. Aside from the two of them, I try to act on anything that I deem to be a good and worthwhile idea. Last year I was on an alphabet kick, for example. How many ways have the ABC's been done? Tons, for sure. But I'm sure I have published the only alphabet book for kids based on hairstyles (M is for Mohawk). As a general rule, if it's something I would have wanted to read as a child, I try to write it and publish it.
When did you write your first book and how old were you?
I started writing The Ghanaian Goldilocks, my first book, when I was 30, but as a former Kindergarten teacher I can definitely say I've had a thing for quality children's literature for a long, long time.
What do you like to do when you're not writing?
I love hanging out at Elena Tommasi Ferroni's art studio here in Rome. She's illustrated an upcoming book of mine, Fatou and the Kora, and we have collaborated on an art exhibition together entitled #InNero: Fairytales and Histories Reimagined and Retold that depicts historical characters and fictional fairy tale protagonists as people of color. I delight in my family and friends and I live for happy hour and re-runs of The Jeffersons. When I'm not writing I'm constantly thinking of the next creative thing I want to bring into reality.
How many books have you written? Which is your favorite if you had to choose one?
Tallulah The Tooth Fairy CEO is book number 7. If I had to choose one, I'd say The Ghanaian Goldilocks is my favorite, because it's the first one and I really do think it's a clever concept that readers of all ages and backgrounds would enjoy. Tallulah is a close second.
What are some future projects readers can expect from you?
Oh, I've got so much on the way. Some of my upcoming projects include a web series loosely based on my life as a Black woman living abroad entitled In Nero: Black Girls in Rome, part II of a documentary that bears the same name that highlights women of color living in the eternal city, the documentary In Nero: Black Men in Rome, an anthology of fairy tales with Black protagonists, at least three new books this year, audiobooks, West African fairy tales…all the good things.
If you couldn't be an author, what would your ideal career be?
Ooooh, that's a good question.  If I weren't an author I'd more than likely be a college professor. I enjoy spending time with people who want to learn stuff.
Do you have anything specific that you want to say to fans of your work?
Yes, I'm eternally grateful for your love and support. I'm grateful for every share, every kind word, and every supportive thought.  I'd like to add that they can follow me at @tamarapizzoli on Instagram or Tamara Pizzoli on Facebook and on Twitter.  You can order a signed copy of the book at The English Schoolhouse or check it out on Amazon.  Also, you can download a FREE copy of the book on Amazon Kindle until Friday, September 23, 2016.
The Giveaway!
Tamara was generous enough to sponsor an international giveaway!  One (1) person will win an autographed copy of Tamara's latest book Tallulah the Tooth Fairy CEO!  Enter for your chance to win by Wednesday, September 28th at 11:59pm.  Good luck!  Open to everyone internationally!