March is Women's History Month, and there are plenty of children's books to honor the many memorable women who shaped our world by carving their own paths and changed history.
Therefore, in honor of Women's History Month, I've rounded up twenty-five amazing picture books to help teach your little readers about some amazing women—past and present.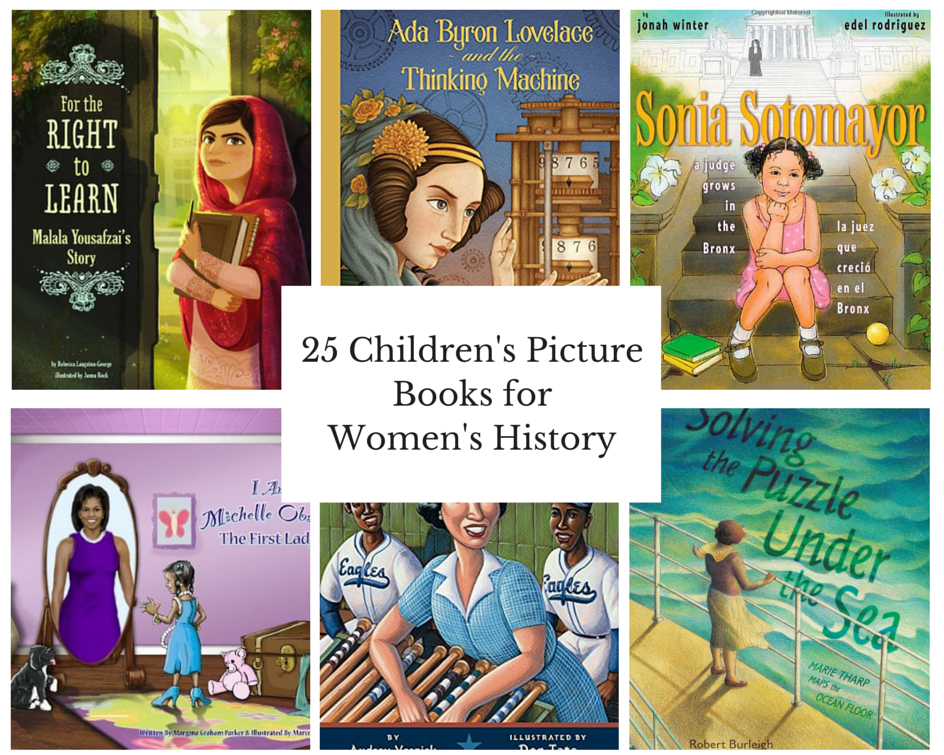 I hope you and your little readers enjoy reading about these female pilots, politicians, artists, inventors, and more.
How Kate Warne Saved President Lincoln by Elizabeth Van Steenwyk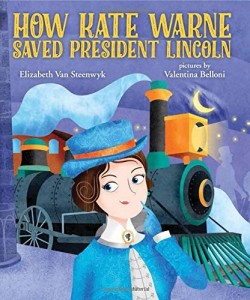 In 1856, when Kate Warne went to see Allan Pinkerton, only men were detectives. But Kate convinced Allan to hire her for his detective agency. She explained that she could worm out secrets where men could not go–in disguise as a society lady! Join Kate on her most important mission–to thwart a plot to assassinate Abraham Lincoln on the way to his inauguration.
Ada Bryon Lovelace and the Thinking Machine by Laurie Wallmark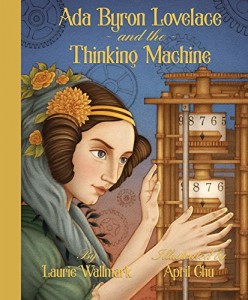 Ada Lovelace, the daughter of the famous romantic poet, Lord Byron, develops her creativity through science and math. When she meets Charles Babbage, the inventor of the first mechanical computer, Ada understands the machine better than anyone else and writes the world's first computer program in order to demonstrate its capabilities.
Solving the Puzzle Under the Sea: Marie Tharp Maps the Ocean Floor by Robert Burleigh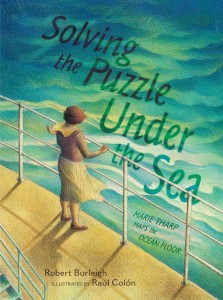 Marie Tharp was always fascinated by the ocean. Taught to think big by her father who was a mapmaker, Marie wanted to do something no one had ever done before: map the bottom of the Atlantic Ocean. Was it even possible? Not sure if she would succeed, Marie decided to give it a try.
For the Right to Learn: Malala Yousafzai's Story by Rebecca Langston-George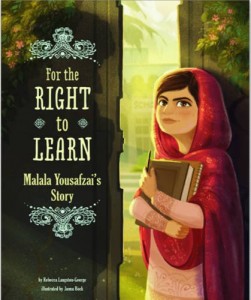 She grew up in a world where women were supposed to be quiet. But Malala Yousafzai refused to be silent. She defied the Taliban's rules, spoke out for education for every girl, and was almost killed for her beliefs. This powerful true story of how one brave girl named Malala changed the world proves that one person really can make a difference.
Brave Girl: Clara and the Shirtwaist Makers' Strike of 1909 by Michelle Markel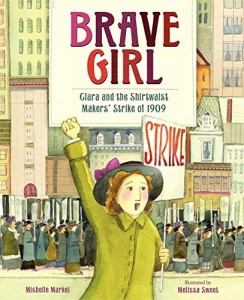 From acclaimed author Michelle Markel and Caldecott Honor artist Melissa Sweet comes this true story of Clara Lemlich, a young Ukrainian immigrant who led the largest strike of women workers in U.S. history. This picture book biography includes a bibliography and an author's note on the garment industry. It follows the plight of immigrants in America in the early 1900s, tackling topics like activism and the U.S. garment industry, with handstitching and fabric incorporated throughout the art.
Here Come the Girl Scouts!: The Amazing All-True Story of Juliette Daisy Gordon Low and Her Great Adventure by Shana Corey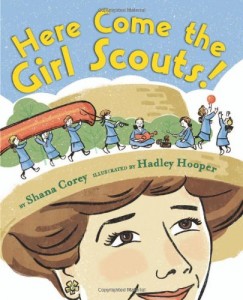 Combining her ancestors' passion for service with her own adventurous spirit and her belief that girls could do anything, Juliette Gordon Low founded the Girl Scouts. One hundred years later, they continue to have adventures, do good deeds, and make a difference!
Sewing Stories: Harriet Powers' Journey from Slave to Artist by Barbara Herkert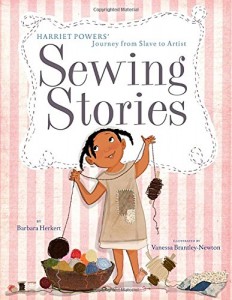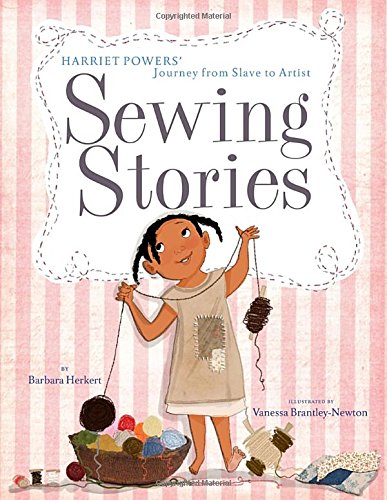 Harriet Powers learned to sew and quilt as a young slave girl on a Georgia plantation. She lived through the Civil War and Reconstruction, and eventually owned a cotton farm with her family, all the while relying on her skills with the needle to clothe and feed her children.
Later she began making pictorial quilts, using each square to illustrate Bible stories and local legends. She exhibited her quilts at local cotton fairs, and though she never traveled outside of Georgia, her quilts are now priceless examples of African American folk art.
She Loved Baseball: The Effa Manley Story by Audrey Vernick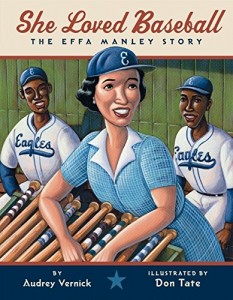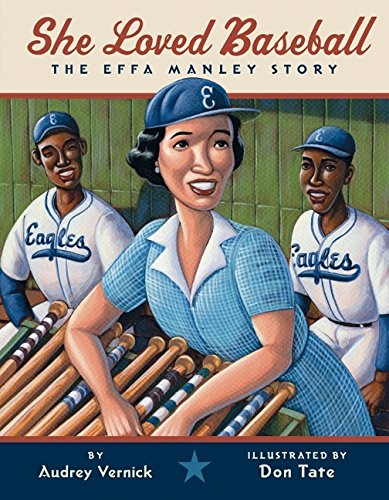 Effa always loved baseball. As a young woman, she would go to Yankee Stadium just to see Babe Ruth's mighty swing. But she never dreamed she would someday own a baseball team. Or be the first—and only—woman ever inducted into the Baseball Hall of Fame.
Josephine: The Dazzling Life of Josephine Baker by Patricia Hruby Powell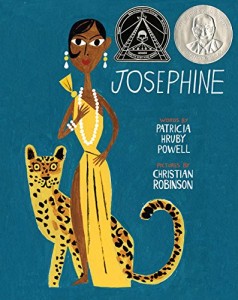 In exuberant verse and stirring pictures, Patricia Hruby Powell and Christian Robinson create an extraordinary portrait for young people of the passionate performer and civil rights advocate Josephine Baker, the woman who worked her way from the slums of St. Louis to the grandest stages in the world. Meticulously researched by both author and artist, Josephine's powerful story of struggle and triumph is an inspiration and a spectacle, just like the legend herself.
Hillary Rodham Clinton: Some Girls are Born to Lead by Michelle Markel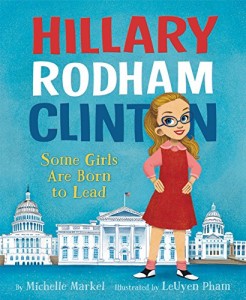 In the 1950s, it was a man's world. Girls weren't supposed to act smart, tough, or ambitious. Even though, deep inside, they may have felt that way. And then along came Hillary. Brave, brilliant, and unstoppable, she was out to change the world.
I am Michelle Obama: The First Lady by Margina Graham Parker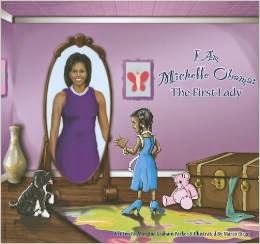 This book captures the life of Michelle Obama through the eyes of a young girl who aspires to be like her. Through the book she find out that there is much more to the First Lady Michelle Obama than just a stunning outward appearance. Her mom points out her many accomplishments and outstanding achievements as a woman by telling the story of her life from a young girl, to being a young woman, to becoming a wife, then a mother, and ultimately becoming the First Lady of the United States of America.
Sonia Sotomayor: A Judge Grows in the Bronx by Jonah Winter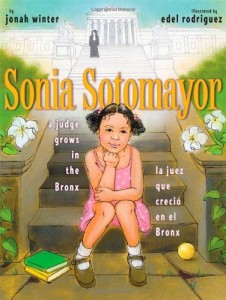 Before Supreme Court Justice Sonia Sotomayor took her seat in our nation's highest court, she was just a little girl in the South Bronx. Justice Sotomayor didn't have a lot growing up, but she had what she needed — her mother's love, a will to learn, and her own determination. With bravery she became the person she wanted to be. With hard work she succeeded. With little sunlight and only a modest plot from which to grow, Justice Sotomayor bloomed for the whole world to see.
Amelia to Zora: Twenty-Six Women Who Changed the World by Cynthia Chin-Lee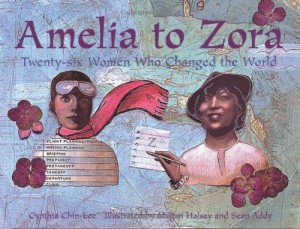 Twenty-six amazing women; twenty-six amazing stories. From Amelia Earhart, pilot and adventurer, to Zora Neal Hurston, writer and anthropologist, learn about the hardships and triumphs that inspired each woman to change the world around her. Detailed collages and illustrations draw from various events in the women's lives.
Who Says Women Can't Be Doctors?: The Story of Elizabeth Blackwell by Tanya Lee Stone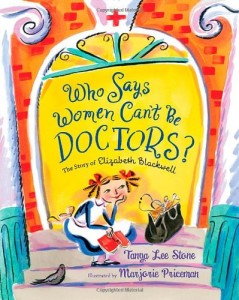 In the 1830s, when a brave and curious girl named Elizabeth Blackwell was growing up, women were supposed to be wives and mothers. Some women could be teachers or seamstresses, but career options were few. Certainly no women were doctors.
But Elizabeth refused to accept the common beliefs that women weren't smart enough to be doctors, or that they were too weak for such hard work. And she would not take no for an answer. Although she faced much opposition, she worked hard and finally―when she graduated from medical school and went on to have a brilliant career―proved her detractors wrong. This inspiring story of the first female doctor shows how one strong-willed woman opened the doors for all the female doctors to come.
Lillian's Right to Vote: A Celebration of the Voting Rights Act of 1965 by Jonah Winter & Shane W. Evans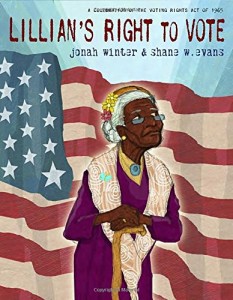 As Lillian, a one-hundred-year-old African American woman, makes a "long haul up a steep hill" to her polling place, she sees more than trees and sky—she sees her family's history. She sees the passage of the Fifteenth Amendment and her great-grandfather voting for the first time. She sees her parents trying to register to vote. And she sees herself marching in a protest from Selma to Montgomery.
My Name is Georgia: A Portrait by Jeanette Winter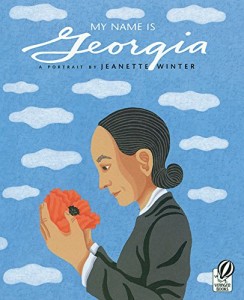 From the time she was just a young girl, Georgia O'Keeffe viewed the world in her own way. While other girls played with toys and braided their hair, Georgia practiced her drawing and let her hair fly free. As an adult, Georgia followed her love of art from the steel canyons of New York City to the vast plains of New Mexico. There she painted all day, and slept beneath the stars at night. Throughout her life Georgia O'Keeffe followed her dreams–and so found her way to become a great American artist.
Miss Moore Thought Otherwise: How Anne Carroll Moore Created Libraries for Children by Jan Pinborough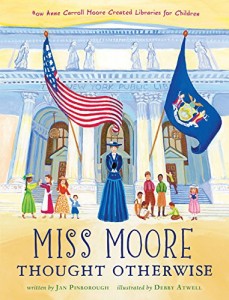 Once upon a time, American children couldn't borrow library books. Reading wasn't all that important for children, many thought. Luckily Miss Anne Carroll Moore thought otherwise! This is the true story of how Miss Moore created the first children's room at the New York Public Library, a bright, warm room filled with artwork, window seats, and most important of all, borrowing privileges to the world's best children's books in many different languages.
Every Day Dress Up by Selina Alko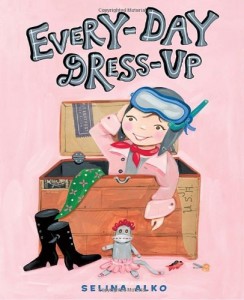 It's no secret that little girls love playing dress up, but the little girl in this book ditches her princess duds in favor of costumes inspired by great women in history.
From Supreme Court Justice Sonia Sotomayor to chef extraordinaire Julia Child to queen of jazz Ella Fitzgerald, our protagonist pays homage to the women who came before her and imagines herself in their shoes. Maybe someday she'll inspire little girls with her own gown of greatness.
Frida by Jonah Winter by Johah Winter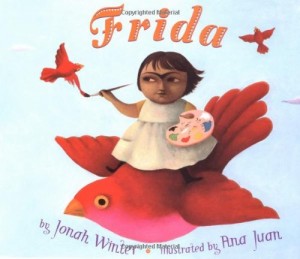 When her mother was worn out from caring for her five sisters, her father gave her lessons in brushwork and color. When polio kept her bedridden for nine months, drawing saved her from boredom. When a bus accident left her in unimaginable agony, her paintings expressed her pain and depression – and eventually, her joys and her loves. Over and over again, Frida Kahlo turned the challenges of her life into art.
The Tree Lady: The True Story of How One Tree-Loving Woman Changed a City Forever by H. Joseph Hopkins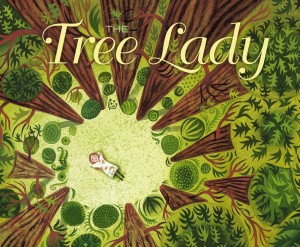 Unearth the true story of green-thumbed pioneer and activist Kate Sessions, who helped San Diego grow from a dry desert town into a lush, leafy city known for its gorgeous parks and gardens.
Katherine Olivia Sessions never thought she'd live in a place without trees. After all, Kate grew up among the towering pines and redwoods of Northern California. But after becoming the first woman to graduate from the University of California with a degree in science, she took a job as a teacher far south in the dry desert town of San Diego. Where there were almost no trees.
Sarah Gives Thanks: How Thanksgiving Became a National Holiday by Mike Allegra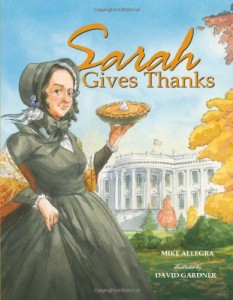 During the nineteenth century, Sarah Josepha Hale dedicated her life to making Thanksgiving a national holiday, all while raising a family and becoming a groundbreaking writer and women's magazine editor. Sarah Hale's inspiring story, accompanied by luscious watercolor illustrations, tells the tale of one woman who wouldn't take no for an answer.
Fly High: The Story of Bessie Coleman by Louise Borden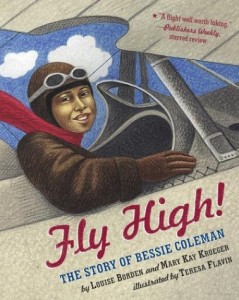 When Bessie Coleman was a child, she wanted to be in school — not in the cotton fields of Texas, helping her family earn money. She wanted to be somebody significant in the world. So Bessie did everything she could to learn under the most challenging of circumstances. At the end of every day in the fields she checked the foreman's numbers — made sure his math was correct. And this was just the beginning of a life of hard work and dedication that really paid off: Bessie became the first African-American to earn a pilot's license.
Queen Victoria's Bathing Machine by Gloria Whelan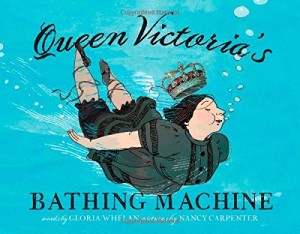 Poor Queen Victoria! She loves to swim, but can't quite figure out how to get to the water without her devoted subjects glimpsing her swimming suit. (Because, of course, such a sight would compromise her regal dignity.) Fortunately for the water-loving monarch, it's Prince Albert to the rescue with an invention fit for a queen!
The Quickest Kid in Clarksville by Pat Zietlow Miller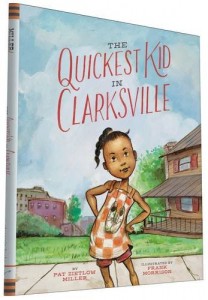 It's the day before the big parade. Alta can only think about one thing: Wilma Rudolph, three-time Olympic gold medalist. She'll be riding on a float tomorrow. See, Alta is the quickest kid in Clarksville, Tennessee, just like Wilma once was. It doesn't matter that Alta's shoes have holes because Wilma came from hard times, too. But what happens when a new girl with shiny new shoes comes along and challenges Alta to a race? Will she still be the quickest kid?
Boycott Blues: How Rosa Parks Inspired a Nation by Andrea Davis Pinkney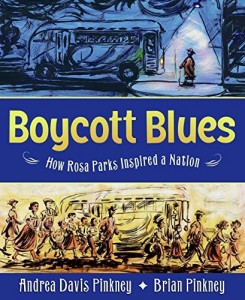 Rosa Parks took a stand by keeping her seat on the bus. When she was arrested for it, her supporters protested by refusing to ride. Soon a community of thousands was coming together to help one another get where they needed to go. Some started taxis, some rode bikes, but they all walked and walked.
With dogged feet. With dog-tired feet. With boycott feet. With boycott blues.
Your turn: What are some of your favorite books to read during Women's History Month?  Feel free to share in the comments.