One thing I've learned on my read aloud journey with the kids is to never underestimate the effect a children's picture books can have on me.  I firmly believe children's books teach some very valuable life lessons for both children and adults.  I think picture books are made for two different audiences – the prime audience, young children, but also the adult who shares it with them.  In order for picture books (and board books) to be effective, they have to work for both the adult and the child.
On my most recent library haul for the kids, I picked up three amazing picture books that inspired me to write this blog post.  All three of these books moved me so deeply, so I had to share.
This is not something I am proud of, but sometimes while reading a bedtime story with my kids, I find myself choking back the tears. Has that ever happened to you?  I find this happens even more now since I've become a parent.
You can find the most recent culprits that either made me cry or choked me up listed below.  I think all of these books are so beautifully told and illustrated.  When I read them aloud or even silently on my own they move me deeply, every time.  So grab a box of tissues, curl up (with or without your kids) and enjoy this brief selection of three recent children's books that made me cry.
Wish by Matthew Cordell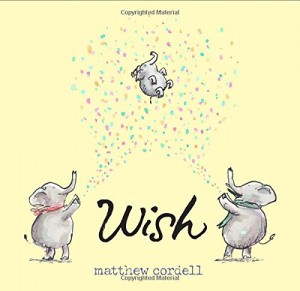 This book didn't just choke me up, but it actually made me cry.  I think is the perfect book to give to an expectant mom.  Especially if you want to see her do the "ugly cry" if she's finally pregnant after months/years of trying to conceive.  It's about two elephants who wanted to start a family together, and then one day they get their wish.
Bluebird by Bob Staake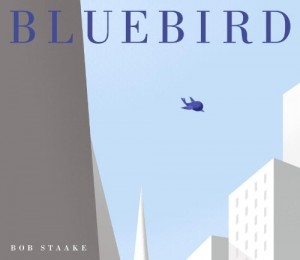 This is one of the best wordless books I've seen this year.  A boy and a bluebird become friends, but then tragedy strikes.  Don't worry, it ends on a high note.  This one may be a bit heavy for really small children as it does deal with death and loss.  I'd recommend it for children ages 4 – 9 (although I did show it to my children).
You're Here For a Reason by Nancy Tillman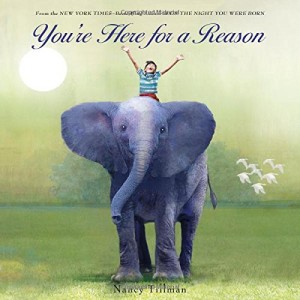 I love Nancy Tillman's books!  Every one that I've read is amazing and very touching.  This book is certainly no exception and makes a great bedtime story.  So nice to be able to tell your kids how much you love them and appreciate them at the end of each day.  Also, a great reminder to let them know they're here for a reason.
Your turn:  Anyone want to own up to crying at a picture book? Any recommendations for the tear-jerker list? Or just ones that move you deeply?  I'd love to read a few more.