Opal Lee and What it Means to Be Free (A Book Review)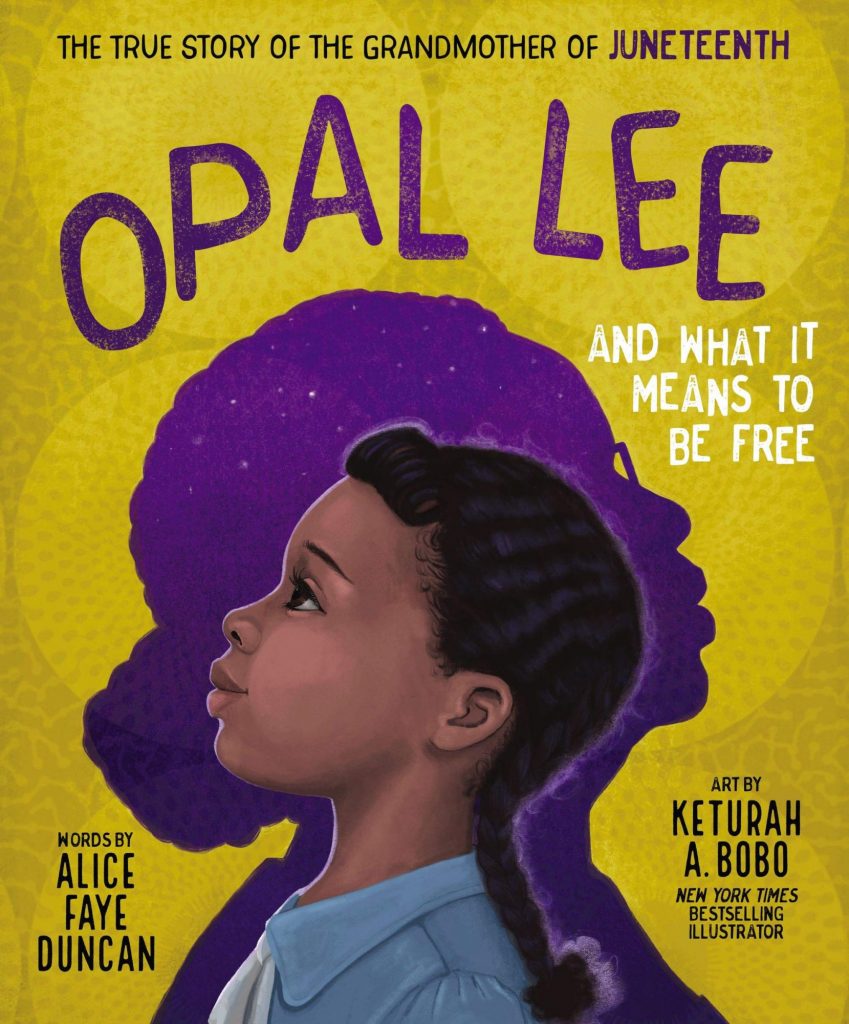 Book Review: Opal Lee and What It Means to be Free
Have you heard of Opal Lee? She's a story keeper and historian, also known as the "Grandmother of Juneteenth".  Born October 7, 1926 in Marshall, Texas, she attended Cooper Street Elementary School and graduated from Historic I.M. Terrell High School in 1943 at the age of 16.  Opal earned her Bachelor's of Arts degree in 1953 from Wiley College (now Wiley University) and returned to Fort Worth, Texas to teach at Amanda McCoy Elementary School for 15 years where she was regarded as one of the best educators in her field.
Throughout her lifetime, Opal Lee became a teacher, community leader, and civil rights activist. She genuinely believes that remembering the past is the key to a better future. Opal Lee is still alive today at the age of ninety-five years old.
For several years, Opal Lee has been leading a movement to make Juneteenth a national holiday in the United States. From 2016 to 2020, she walked across America and collected more than 1.5 million signatures for her petition to the U.S. Congress.  Finally, on June 15, 2021, President Joe Biden signed the legislation to make Juneteenth a national holiday with Grandmother Opal Lee standing by his side.
Opal Lee and What it Means to Be Free begins with Grandmother Opal telling a Juneteenth story to a group of kids at a Juneteenth Jamboree celebration. She also recalls a painful Juneteenth story from her childhood that taught her a big lesson.  It's clear that Opal Lee has been devoted to preserving the history of Juneteenth for generations to come.  Her passion comes across in the book with powerful refrains like this one:
"Remember my words for safekeeping. Remember what I say. Juneteenth is bigger than Texas, singing, or dancing bands. Juneteenth is freedom rising. And freedom is for everyone." 
This is an inspiring story of determination about a woman who never gave up on her dream even in the face of rejection and disappointment.  Opal Lee's constant reminder that she keeps in the back of her mind is: "None of us are free until we're all free, and we aren't free yet."  The back matter includes a recipe to make Juneteenth "Red Punch" Strawberry Lemonade, a Juneteenth timeline, additional information about Opal Led, and a list of sources.
We just love a good recipe to go along with a book as a fun extension activity, do you?
P. S. The strawberry lemonade punch is delicious!! In addition to adding lemon juice, we also mixed in some fresh pineapple juice…yum!
Look for Opal Lee and What it Means to Be Free on Tuesday, January 11, 2022 wherever books are sold. Published by Tommy Nelson Books.  Written by Alice Faye Duncan and illustrated by Keturah A. Bobo.  Recommended for ages 4 – 8 and up.