Disclaimer: This post is sponsored by Hero Elementary on PBS KIDS.
When you think of a hero, who do you think of? A doctor? A teacher? A firefighter? A character with superhuman powers, a mask, and a cape? Well, the truth is that heroes come in all forms, shapes, and sizes. They can be any gender, young, or more seasoned. In fact, some of the most heroic acts in the world have been performed by kids.

Children are born with innate "superpowers" and a natural curiosity about the world around them. That is why the Hero Elementary series on PBS KIDS is so great for STEM loving children ages 4 – 7. It challenges them to investigate, observe, make predictions, and figure out solutions to problems.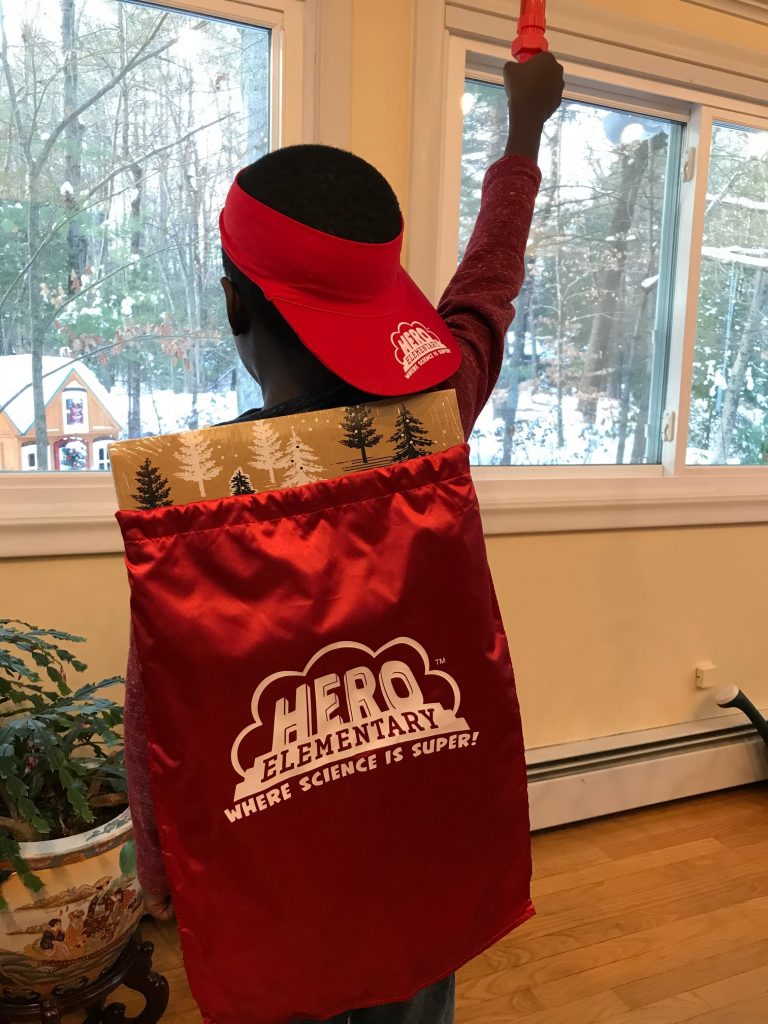 Hero Elementary stars a diverse team of Super Students called Sparks' Crew: Lucita Sky, AJ Gadgets, Sara Snap, and Benny Bubbles, led by their quirky and enthusiastic teacher, Mr. Sparks. Together they help people, problem solve, and try to make the world a better place for everyone.

My kids love the show because it is filled with lots of age-appropriate superhero action! I appreciate the fact that it showcases valuable social-emotional concepts such as kindness and empathy that kids can apply to their everyday lives.
After watching an episode of Hero Elementary, we went to the PBS KIDS website to download their Make Your Own Bubble Mix printable. We experimented with making our own bubble mix and then went outside to have some backyard science fun since it was not too cold.

Then we had a brief discussion about why the seasons change and how families adapt to seasonal changes by wearing specific clothing during different seasons. For example: boots, hats, gloves, sandals, and bathing suits. We also talked about why we adjust the temperature in our home and various outdoor seasonal recreational activities like swimming, hiking, and skiing.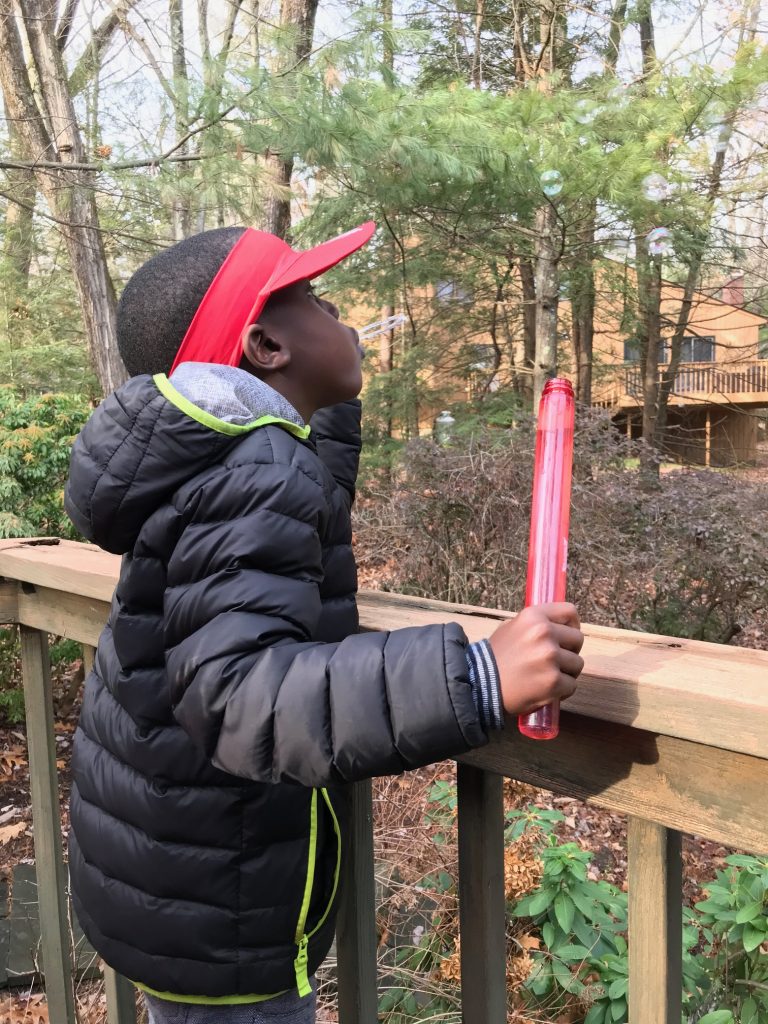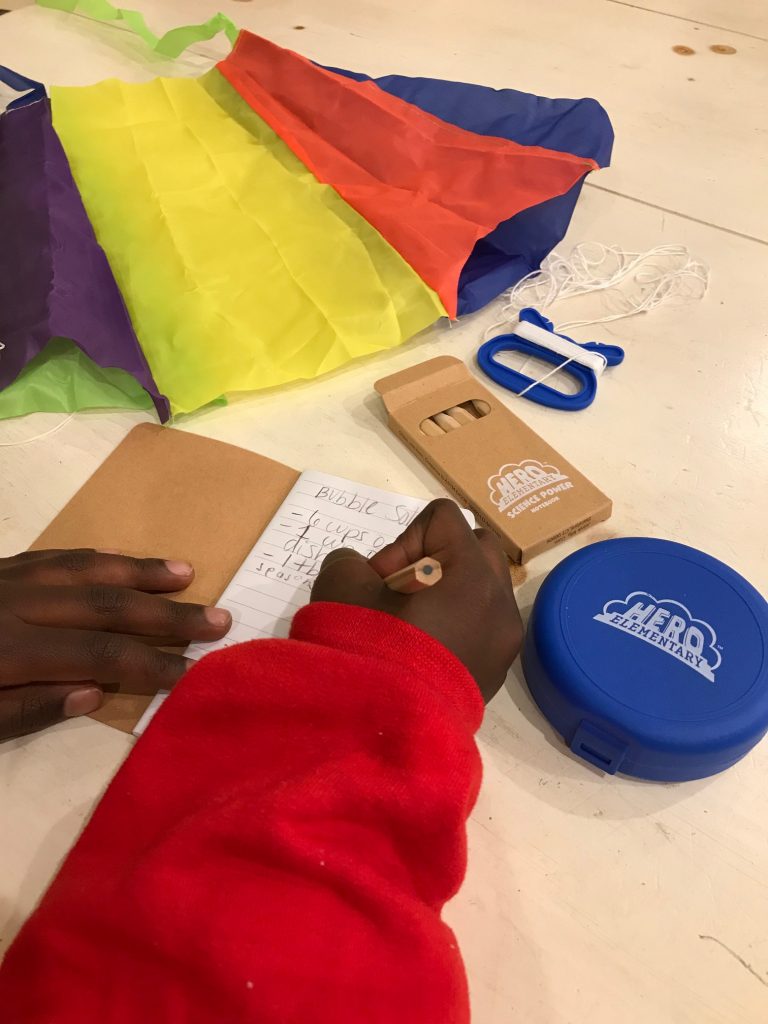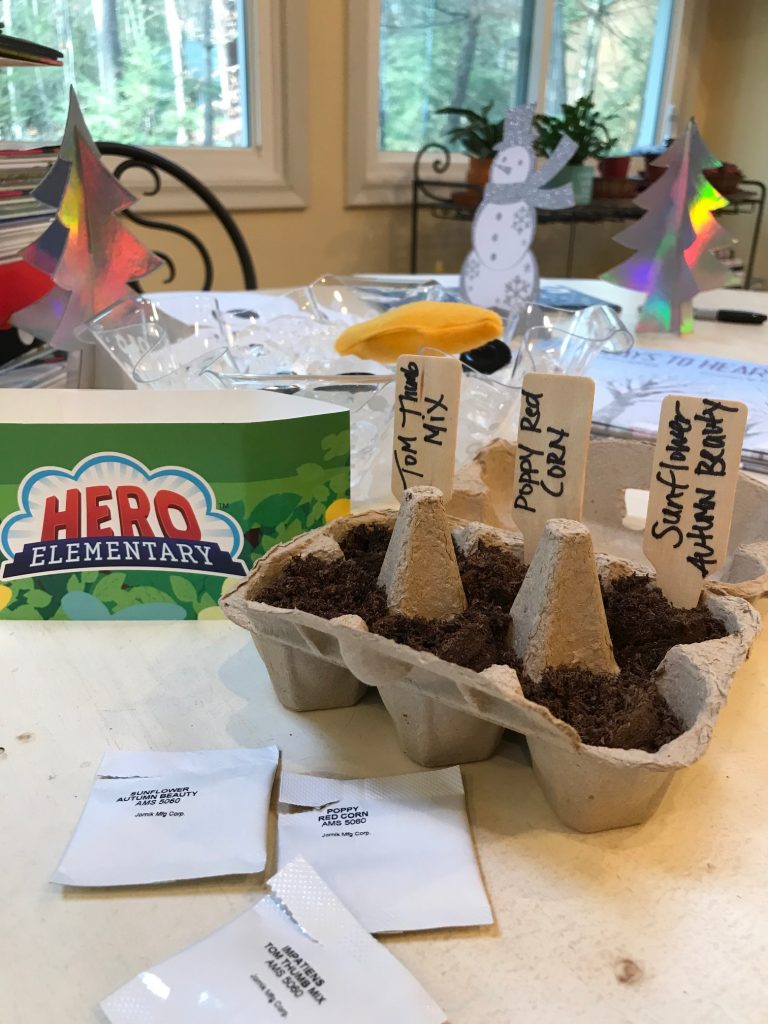 In the weeks ahead, we will be getting ready to transition from winter to spring. Therefore, we also got a head start on planting a few seeds to grow indoors during the remaining weeks of the winter season. Hopefully, by spring our seeds will have sprouted into flowers and we can transfer them from our egg carton to a bigger pot. It will be interesting to watch as our seeds begin to change over time and talk about the stages of a plant life cycle.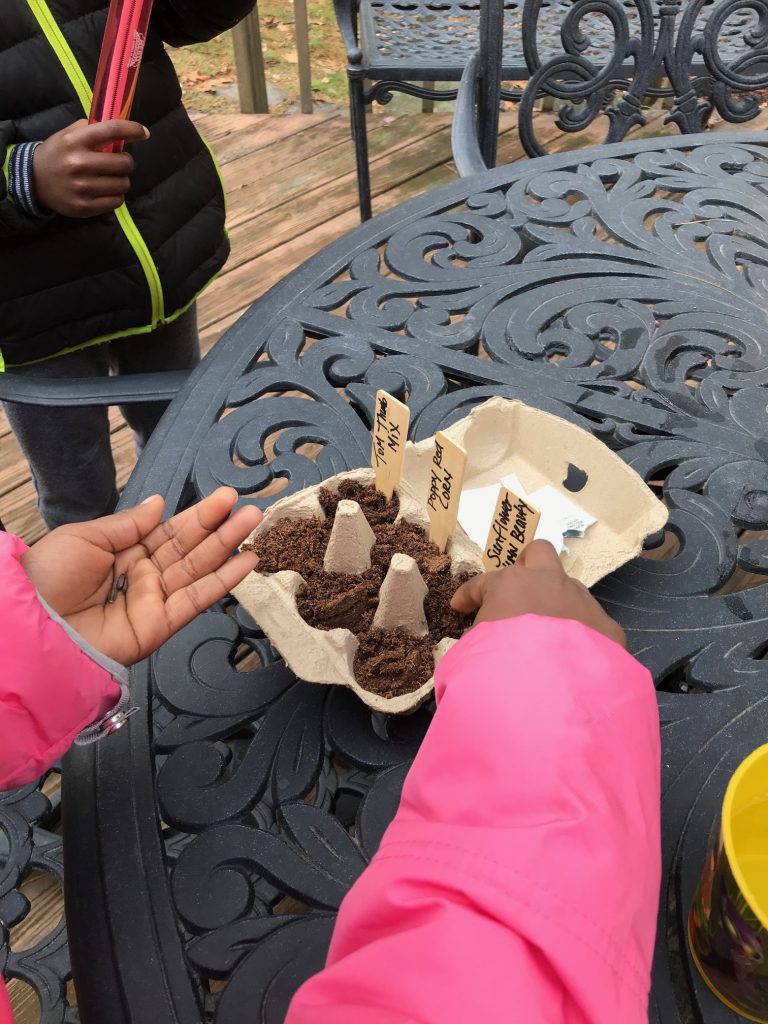 Watching Hero Elementary can help children embrace their "Superpowers of Science" by combining science and literacy to build powerful learning. We enjoyed applying the lessons learned on screen in our backyard science adventure.
If you are homeschooling or if your kids are participating in distance or hybrid learning, Hero Elementary can be used to supplement core curriculum and extend science lessons into real life. Give it a try!

You can watch Hero Elementary on PBS KIDS. Check your local listings for showtimes or watch anytime on PBSKIDS.org or on the PBS KIDS video app.
This post is sponsored by Hero Elementary on PBS KIDS.