Mother's Day.  It's the one day of the year when many people pay tribute to that one person who gave you life – your mother.  And while every day can be Mother's Day, I love the idea of having one holiday set aside to honor moms.  Amidst the demanding schedule of modern day life, Mother's Day is the most opportune moment to tell your mom what she means to you.
Mothers are often the foundation of the family, a source of sustenance and support. They are our caretakers, teachers, drill sergeants, cheerleaders, and best friends. They anchor us and inspire us to reach for the stars.
They take time off from work when we are born and have sleepless nights because we cry all night. They put food on the table, clothe us, and put a roof over our heads. When we get sick, the first thing we do is ask for our mothers. When we need advice, she will be there to give it and when we need to vent, she is there to listen. Our mothers are our best friends, even if the relationship between mother and child isn't all that great.  As a mother, it is their job to protect us; just like it is the job of a lioness to protect her cubs. They hold our hands when we cross the road, but eventually have to let us spread our wings and fly.
Below I've gathered a list of picture books that embrace various kinds of moms and highlight the precious love between a mother (or grandmother) and child.  Check these out to read with your little readers this Mother's Day and beyond.
Let's Do Everything and Nothing by Julia Kuo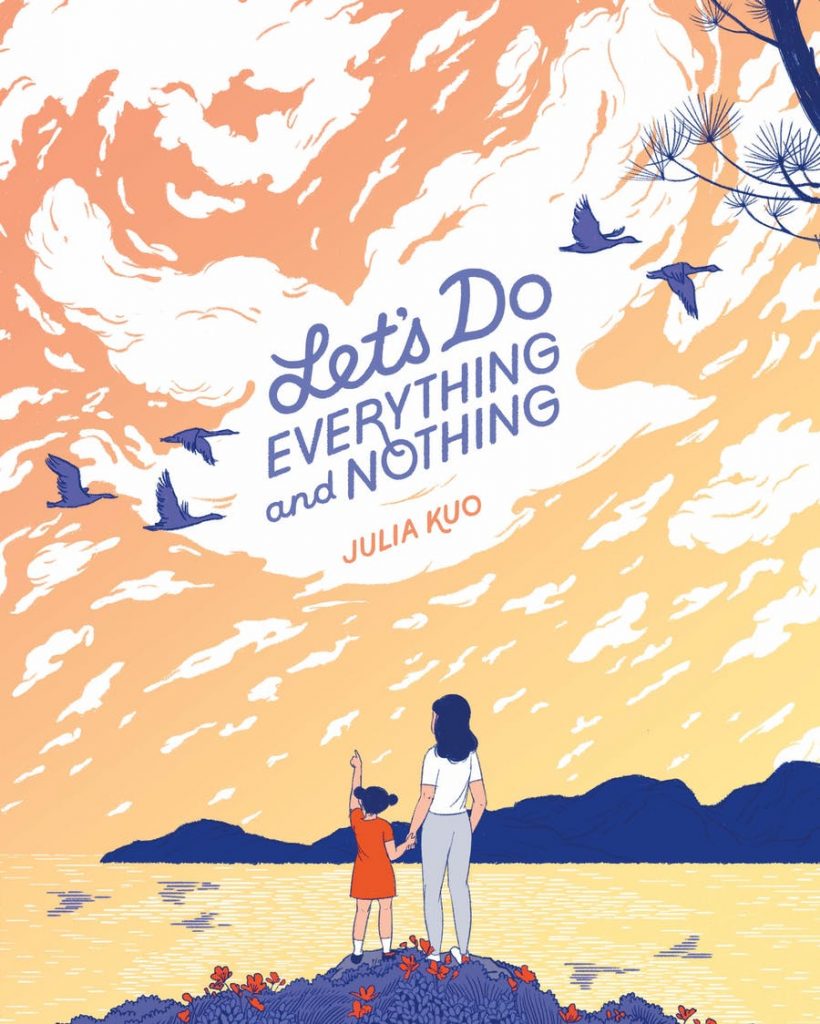 A sweet book about celebrating big and small moments with your little ones.
Strong Mama by Robin Arzón and Addy Rivera Sonda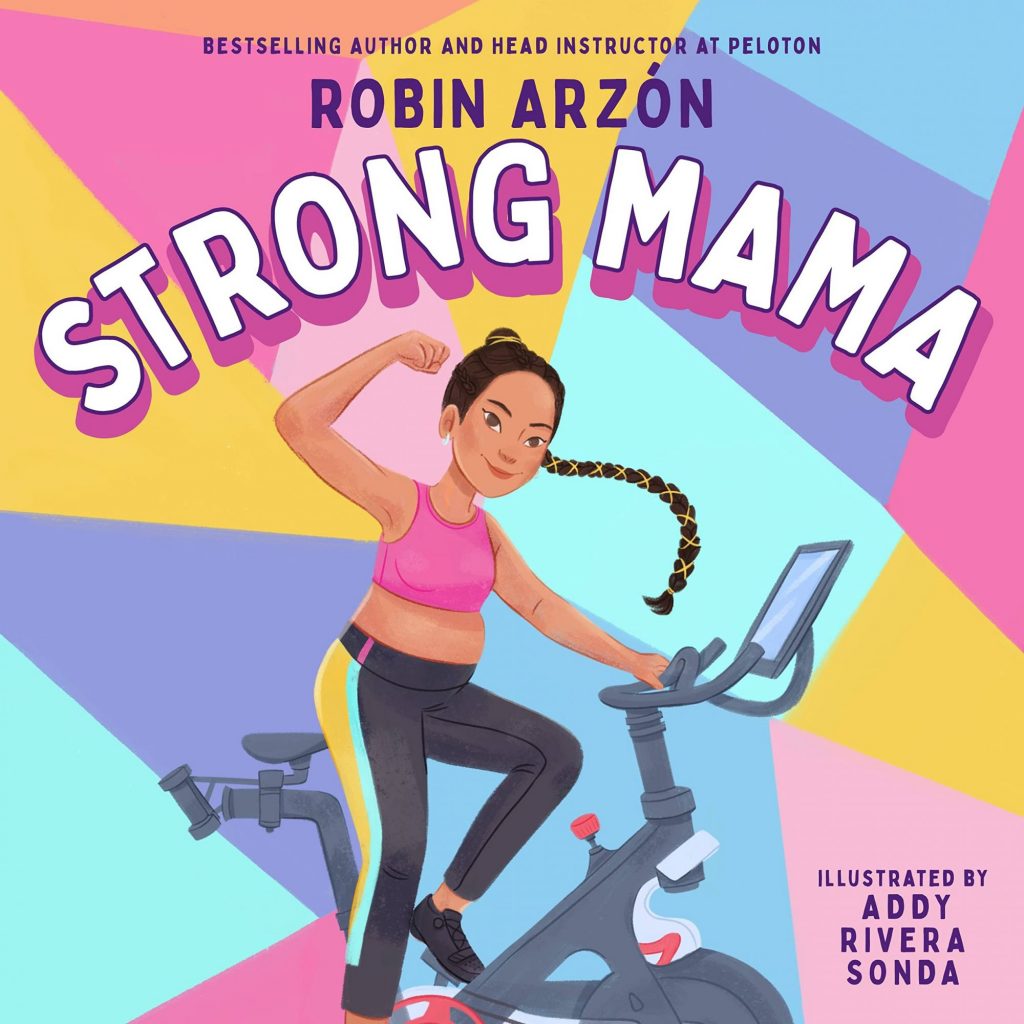 Strong Mama is a celebration of the strength, heart, and joy that comes with motherhood and family.
In My Heart by Mackenzie Porter, illustrated by Jenny Løvlie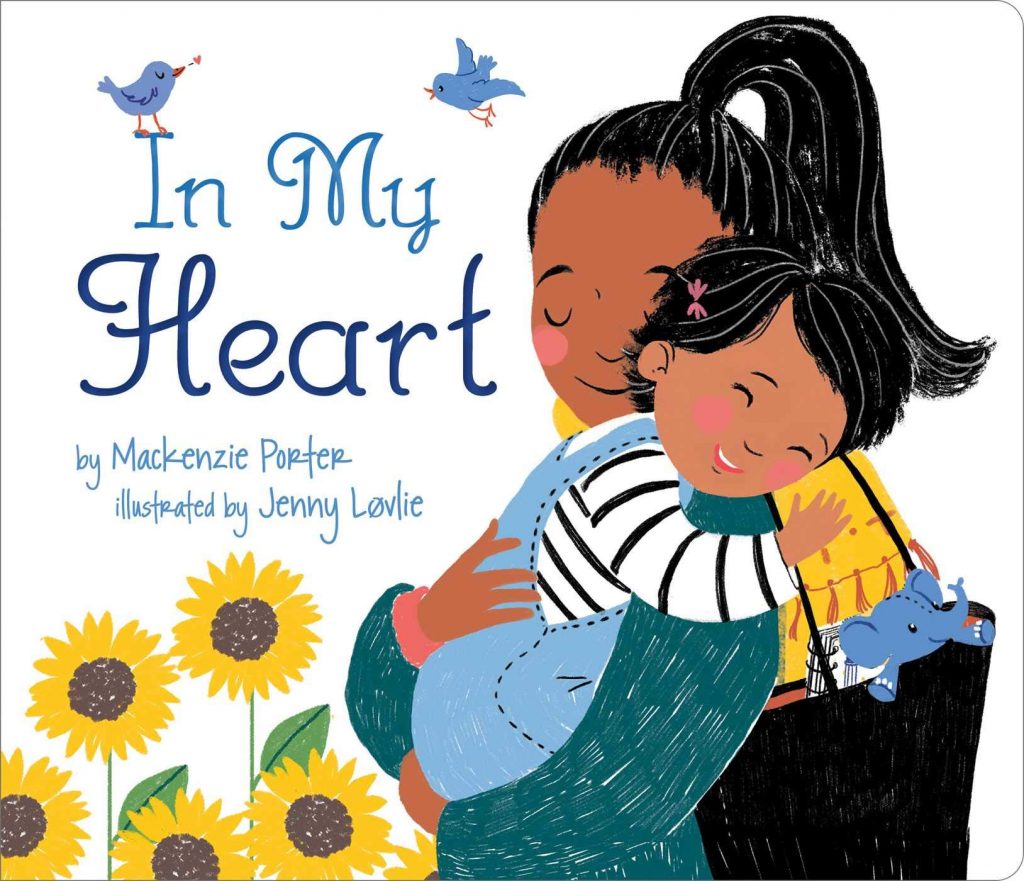 This is what a mother tells her child as she leaves for work each day. This lovely board book perfectly captures the sentiment that many women feel about being a working mom. The lyrical text takes us through a mother's day away, showing us that although she's working hard, her child is always on her mind and always in her heart.
Me and Mama by Cozbi A. Cabrera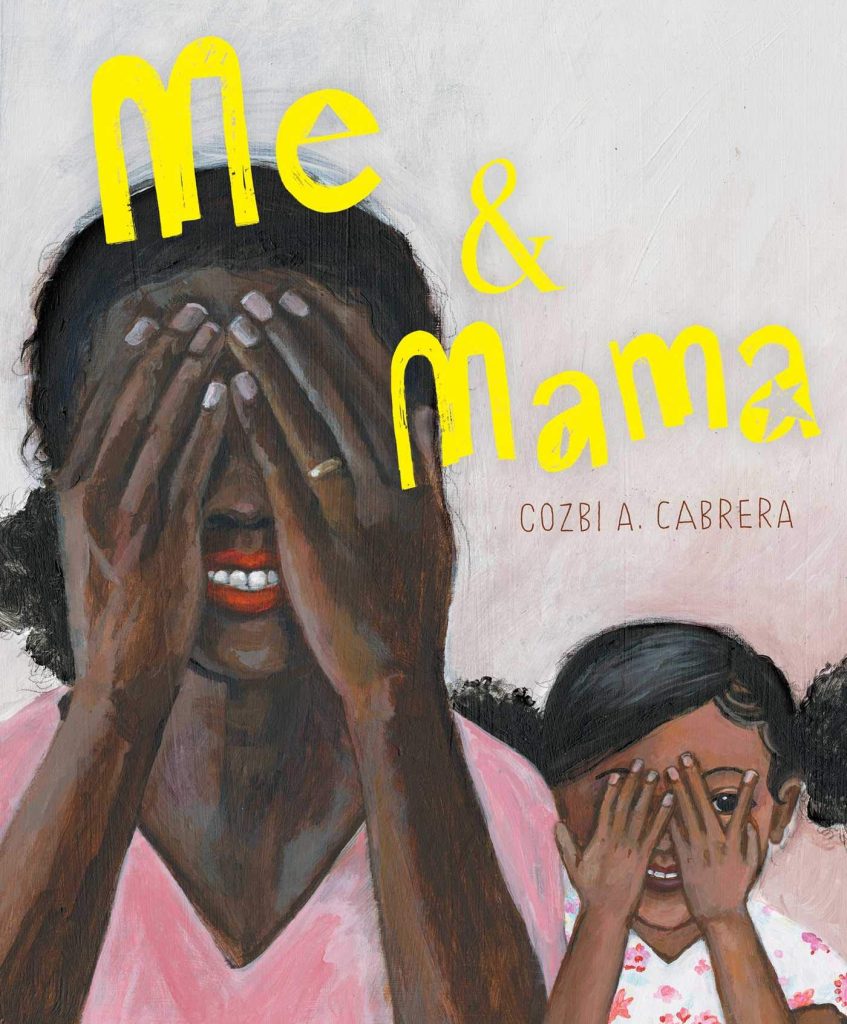 Mama's love is brighter than the sun, even on the rainiest of days. In the tradition of Someday, this celebration of a mother-daughter relationship is perfect for sharing with little ones!
On a rainy day when the house smells like cinnamon and Papa and Luca are still asleep, when the clouds are wearing shadows and the wind paints the window with beads of water, I want to be everywhere Mama is.
Always With You, Always With Me by Kelly Rowland, Jessic McKay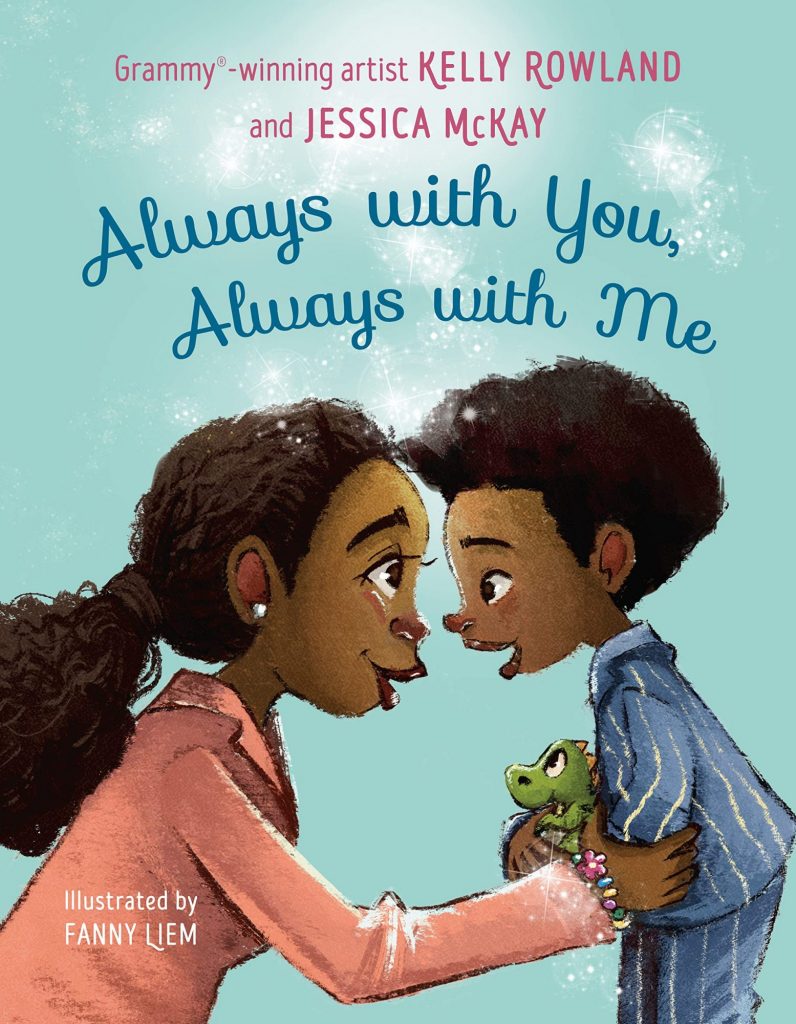 This picture book is one that working moms and their children can relate to. It's a heartwarming that story follows a mother through all the ups and downs of a busy work week.
Grandmother School by Rina Singh, illustrated by Ellen Rooney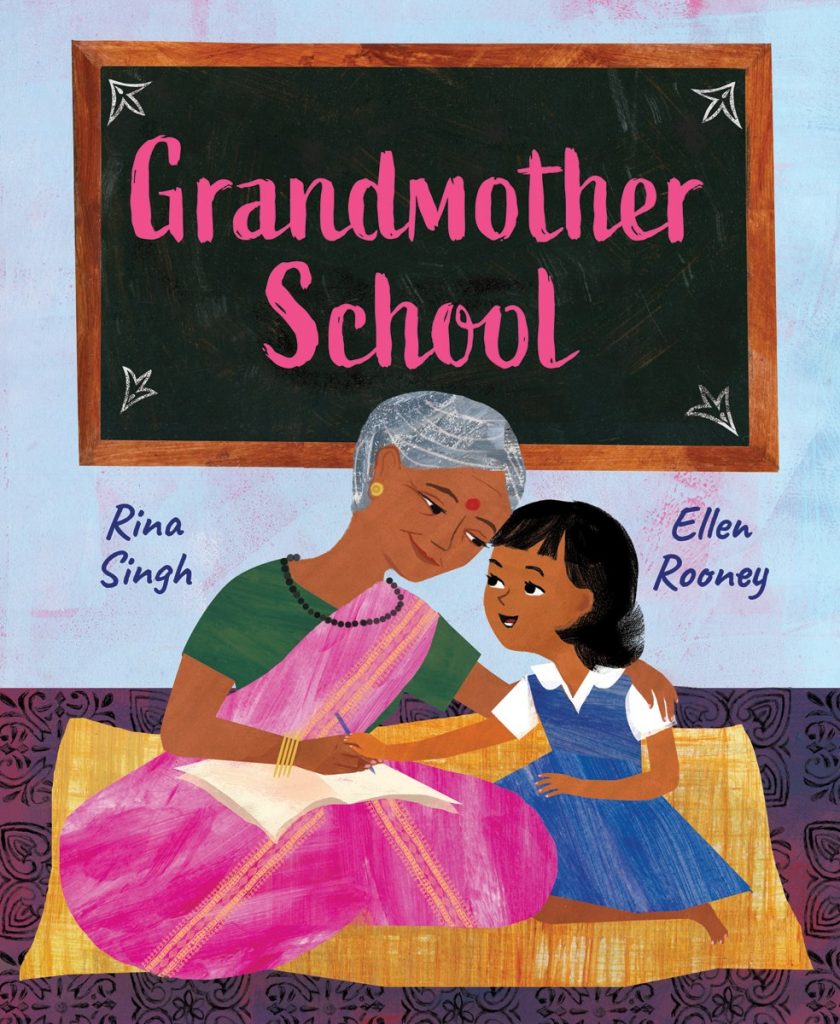 Every morning, a young girl walks her grandmother to the Aajibaichi Shala, the school that was built for the grandmothers in her village to have a place to learn to read and write. The narrator beams with pride as she drops her grandmother off with the other aajis to practice the alphabet and learn simple arithmetic. A moving story about family, women and the power of education―when Aaji learns to spell her name you'll want to dance along with her.
Mama and Mommy and Me in the Middle by Nina Lacour and Kaylani Juanita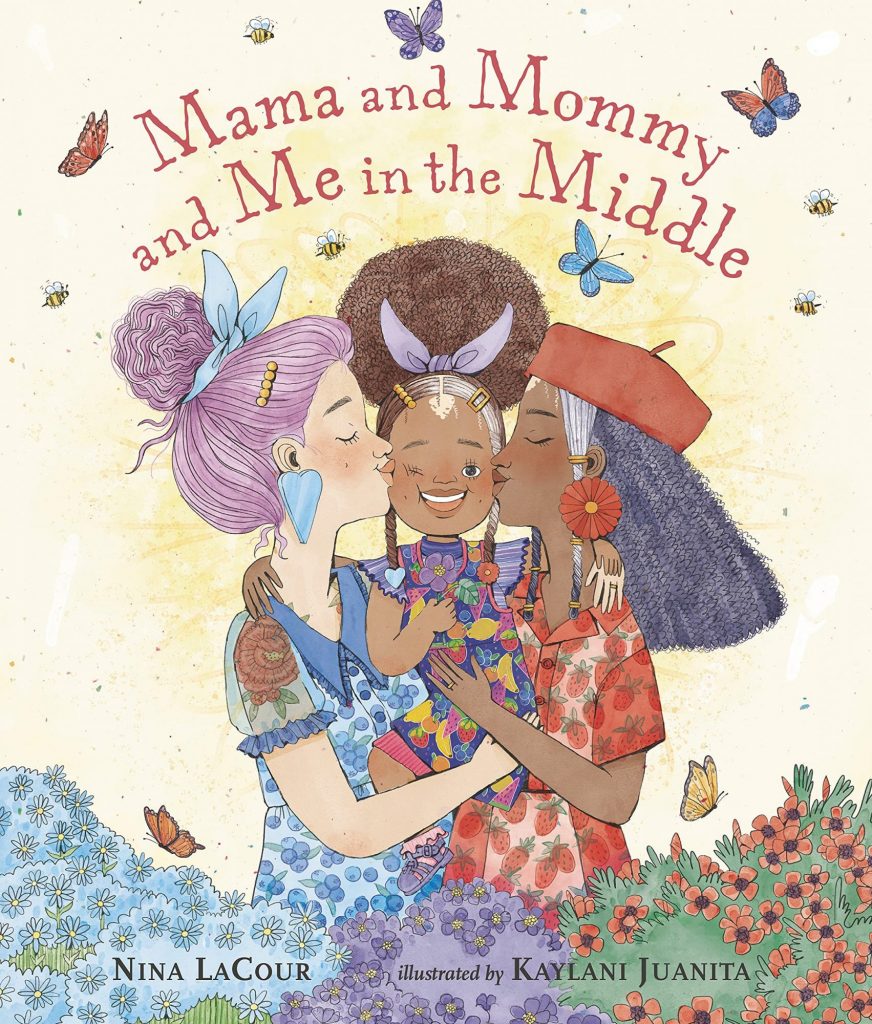 This book tells the story of a little girl who deeply misses her mother traveling for a work trip.  The book takes readers on a week-long journey from Monday when Mommy leaves to Sunday when she returns.
Priya Dreams of Marigolds & Masala by Meenal Patel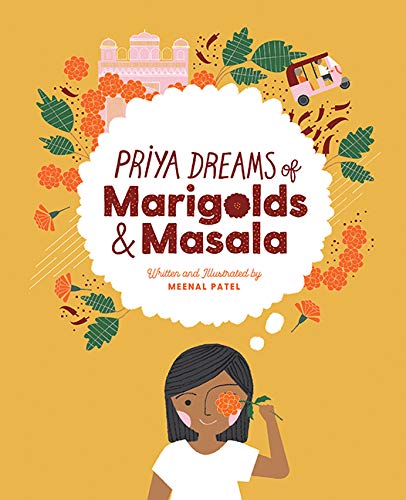 Priya lives in the United Stated and her family is from India. She learns about India through her Babi Ba's (grandma's) descriptions of it and in the way that their Indian culture is woven through their lives every day. Priya is the hero in this book – her curiosity about her family's heritage and the kindness and love that she shows to her Ba help to carry her family's traditions forward. It's a story about having pride for all of the pieces that come together to make you who you are and feeling the magic of a place without having been there. Ages 4-8.
My Mommy Medicine by Edwidge Danticat, illustrated by Shannon Wright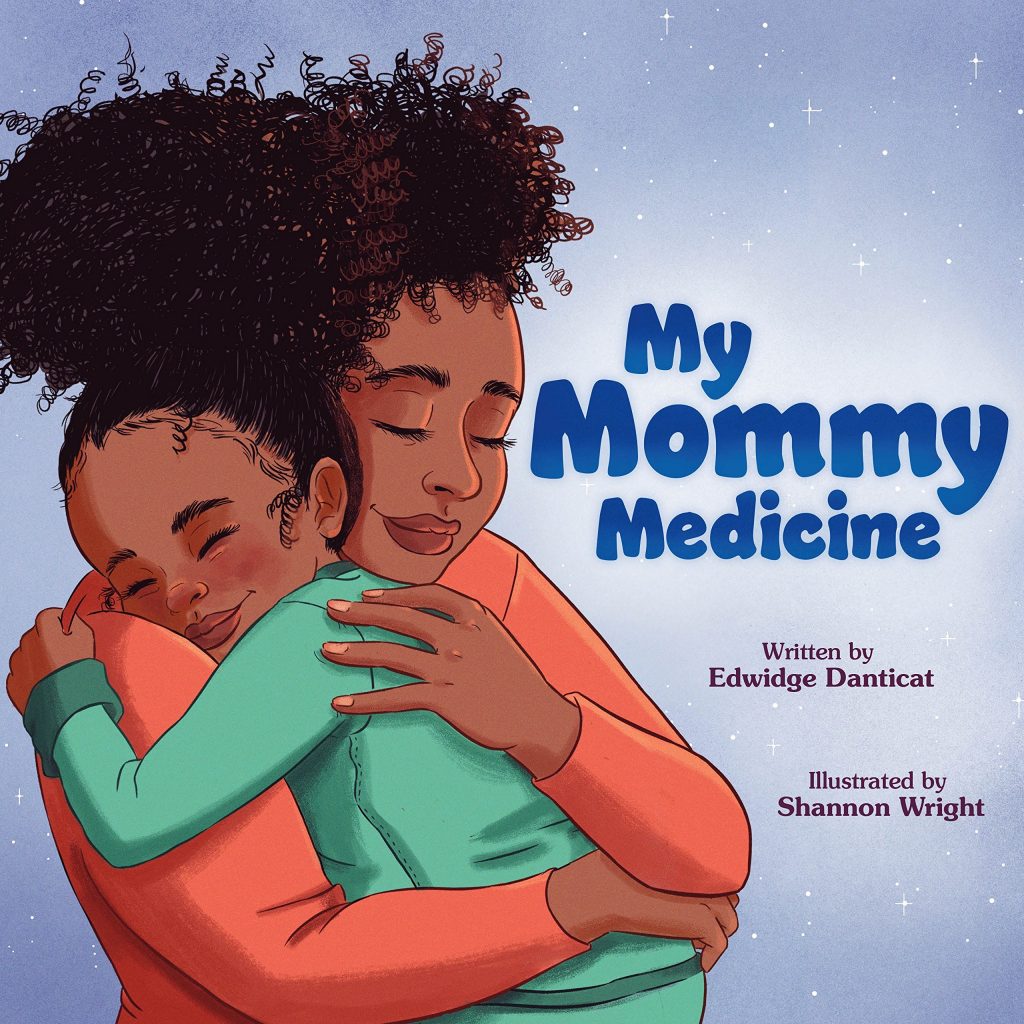 A beautiful book that showcases the unconditional love between a mother and daughter.  There's just something about the instinctive nurturing of some mothers that seems to make everything feel better, right?
What is Given from the Heart by Patricia C. McKissack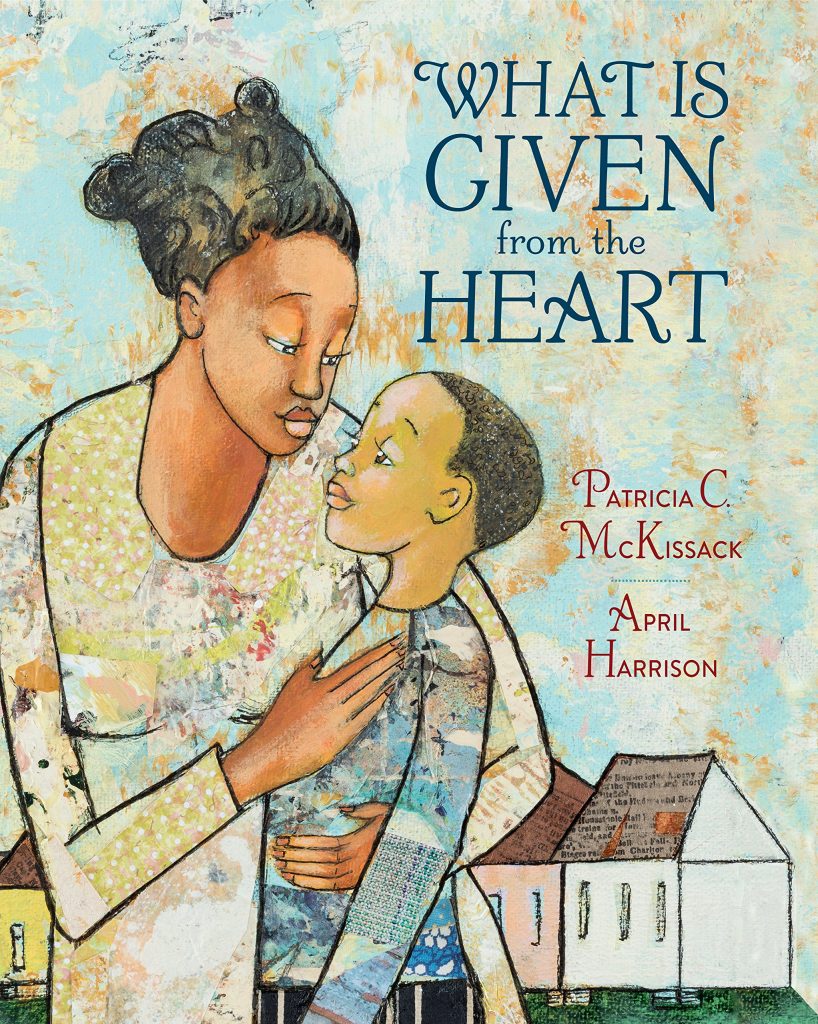 A touching, powerful tale of compassion between a mother and her son.  This book reminds us all that what is given from the heart, reaches the heart.
Dreamers by Yuyi Morales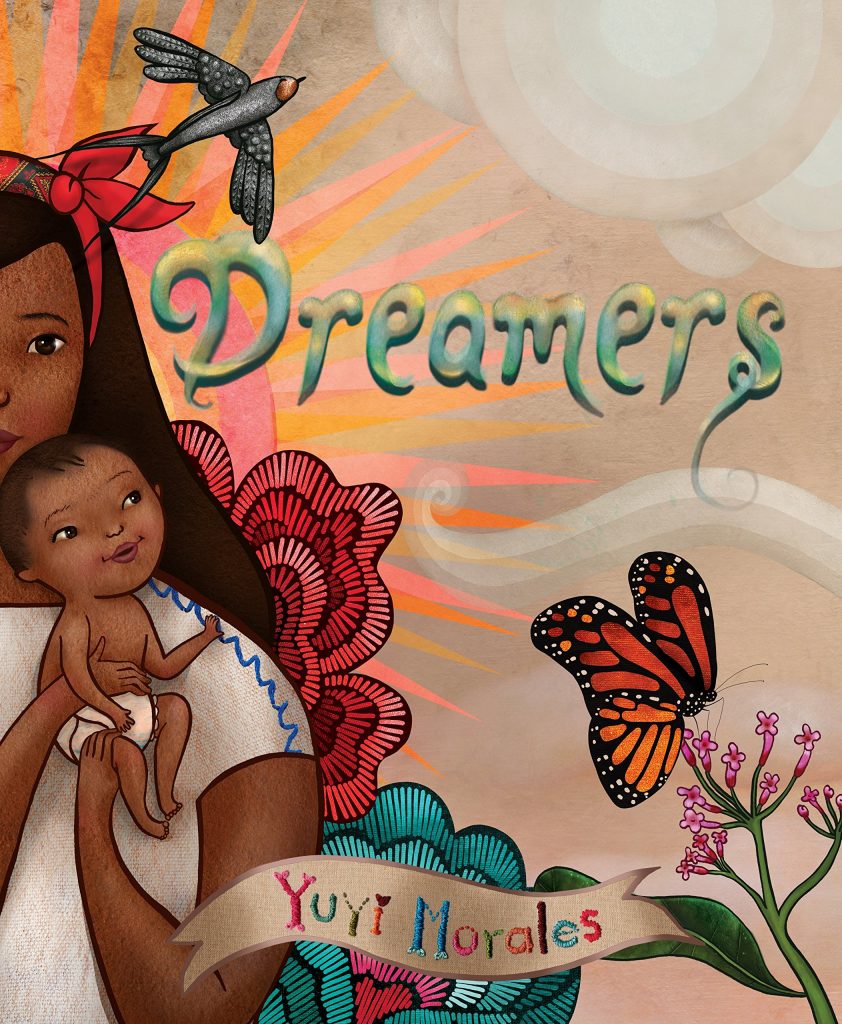 This lovingly-illustrated picture book memoir looks at the myriad gifts migrantes bring with them when they leave their homes. It's a story about family. And it's a story to remind us that we are all dreamers, bringing our own strengths wherever we roam. Beautiful and powerful at any time but given particular urgency as the status of our own Dreamers becomes uncertain, this is a story that is both topical and timeless.
Hair for Mama by Kelly Tinkham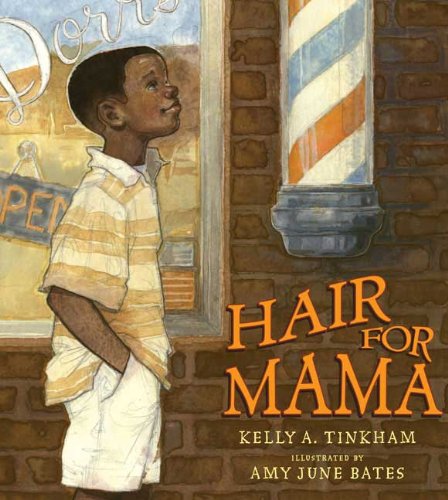 It's family picture time for the Carters, but Mama does not want to be in the photo this year. All of her beautiful hair is gone because of chemotherapy treatments for her cancer, and she doesn't want to be remembered without hair. Eight-year-old Marcus knows that the picture won't be the same without Mama, so he comes up with a plan to find her some hair and make her better.
In My Anaana's Amautik by by Nadia Sammurtok, illustrated by Lenny Lishchenko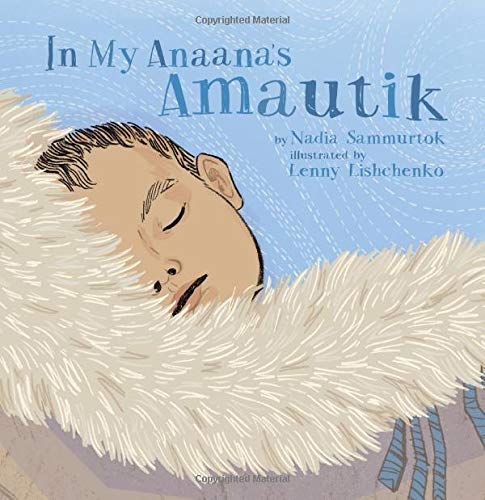 Nadia Sammurtok lovingly invites the reader into the amautik―the pouch in the back of a mother's parka used to carry a child―to experience everything through the eyes of the baby nestled inside, from the cloudlike softness of the pouch to the glistening sound of Anaana's laughter.
Nine Months: Before a Baby is Born by Miranda Paul, illustrated by Jason Chin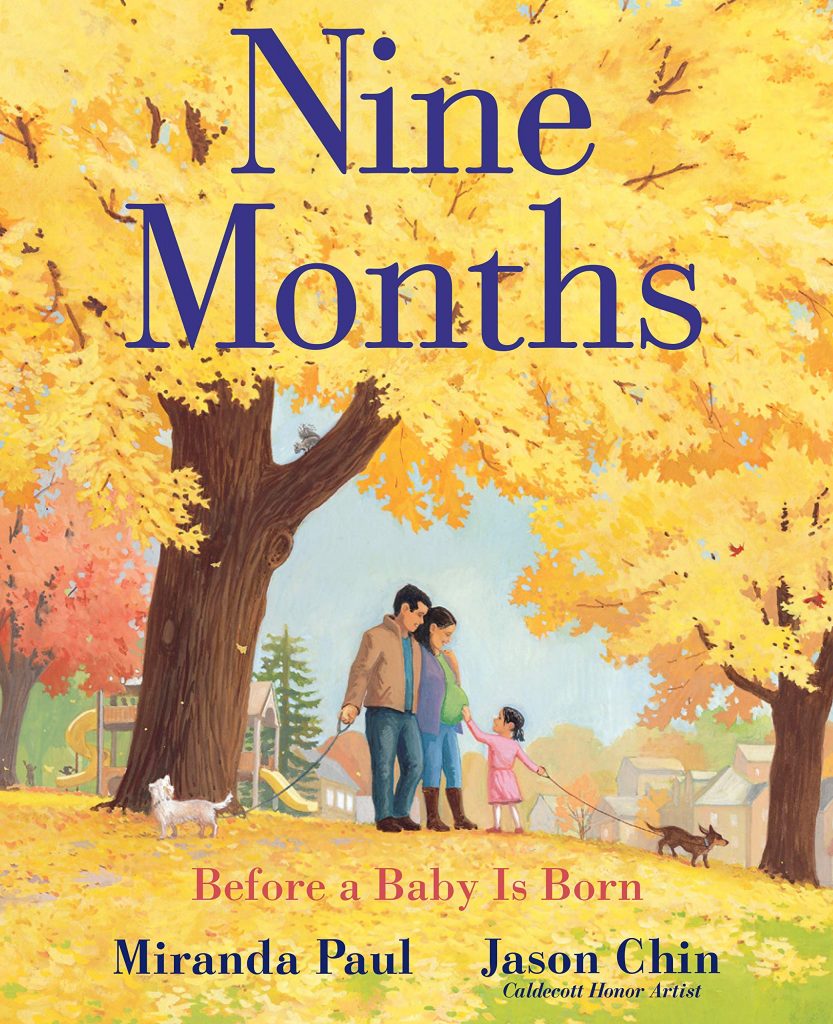 In this pregnancy book unlike any other one out there, watch what's actually happening through meticulously detailed, actual size illustrations, perfectly paired with a lyrical yet informative text, and culminating in a warm, joyful birth scene.
Saturday by Oge Mora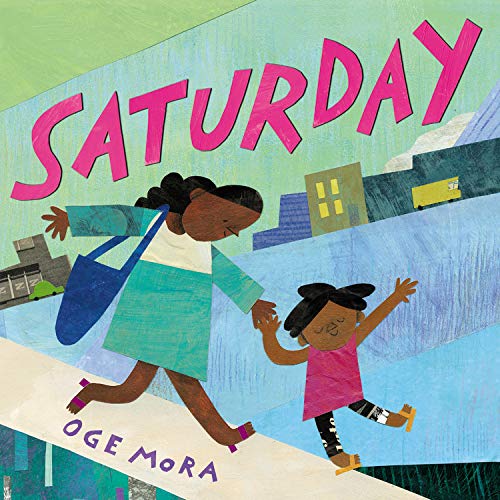 Little Ava loves Saturdays because it's the one day of the week when her mother doesn't have to work. This Saturday is an extra special one because Ava and her mother are going to a one-night only puppet show. But first, they have plans to attend story time at the library, get their hair done at a salon and have a picnic in the park.
Their special day doesn't turn out as well as they hoped it would at all, but does it end well? You'll have to read it to find out.
When Grandma Gives You a Lemon Tree by Jamie L.B. Dennihan, illustrated by Lorraine Rocha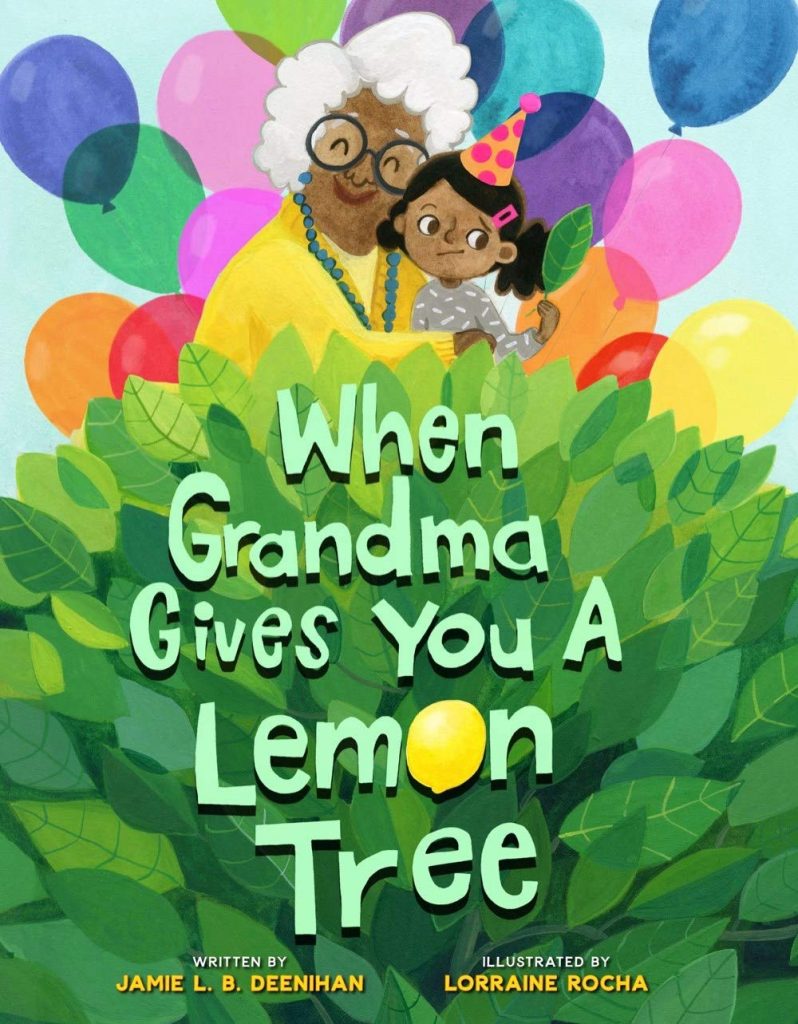 "When life gives you lemons, make lemonade." In this imaginative take on that popular saying, a child is surprised (and disappointed) to receive a lemon tree from Grandma for her birthday. After all, she DID ask for a new gadget! But when she follows the narrator's careful—and funny—instructions, she discovers that the tree might be exactly what she wanted after all. This clever story, complete with a recipe for lemonade, celebrates the pleasures of patience, hard work, nature, community . . . and putting down the electronic devices just for a while.
Hero Mom by Melinda Hardin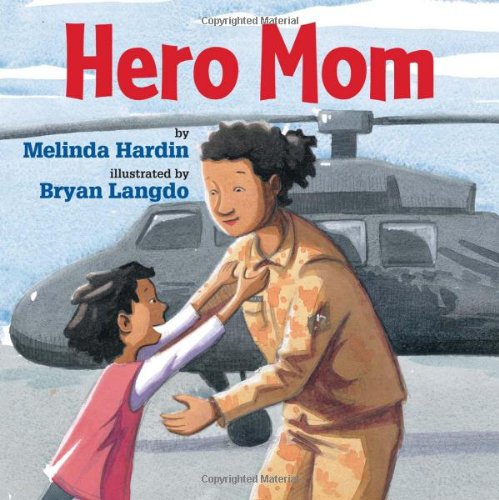 An easy to understand depiction of a diverse group of moms serving in the military.  I like that it shows the women being strong leaders and that this book opens up discussions based on gender/sex roles.  Women are shown fixing military tanks, flying fighter jets, nursing soldiers back to good health and more!
My Mommy is a Hero by Hannah Tolson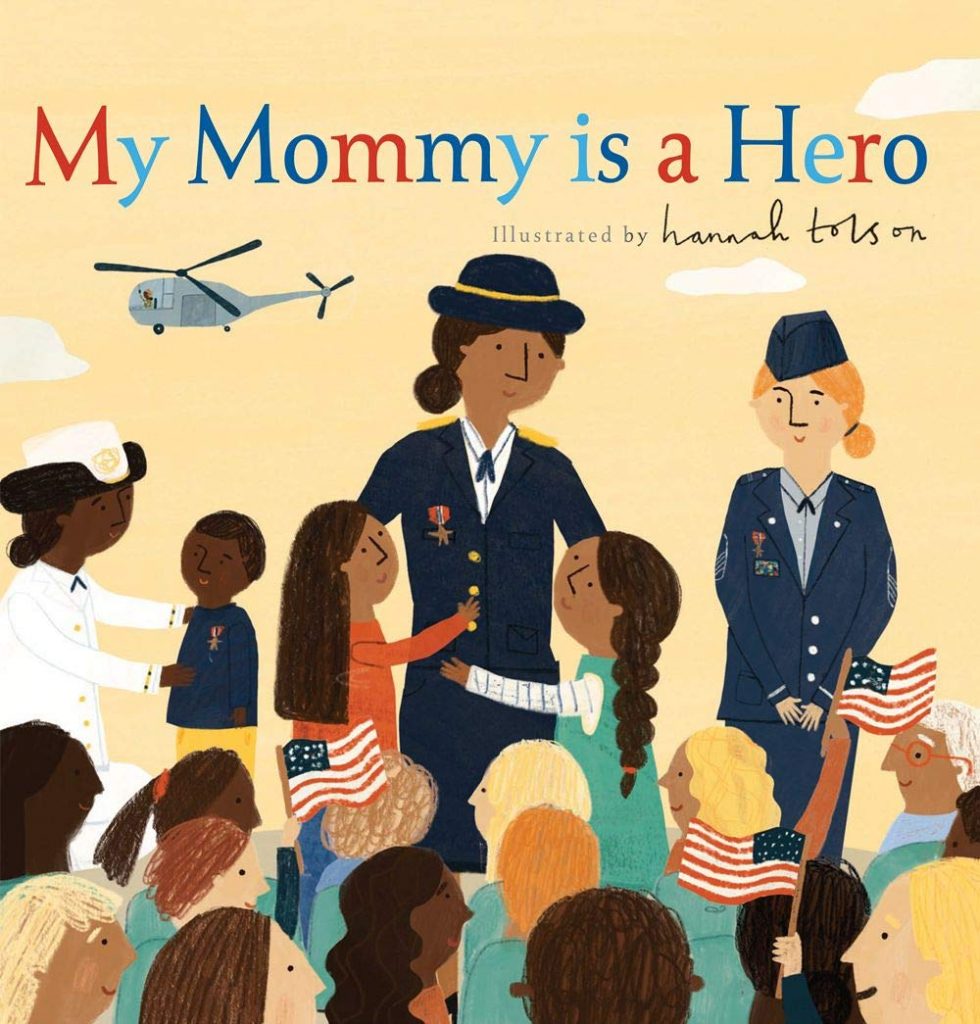 Each and every day, mothers sacrifice for their children and their family.  But what is especially unique to military mothers is that they sacrifice day in and day out for their country too.
Just Like a Mama by Alice Faye Duncan, illustrated by Charnelle Pinkney Barlow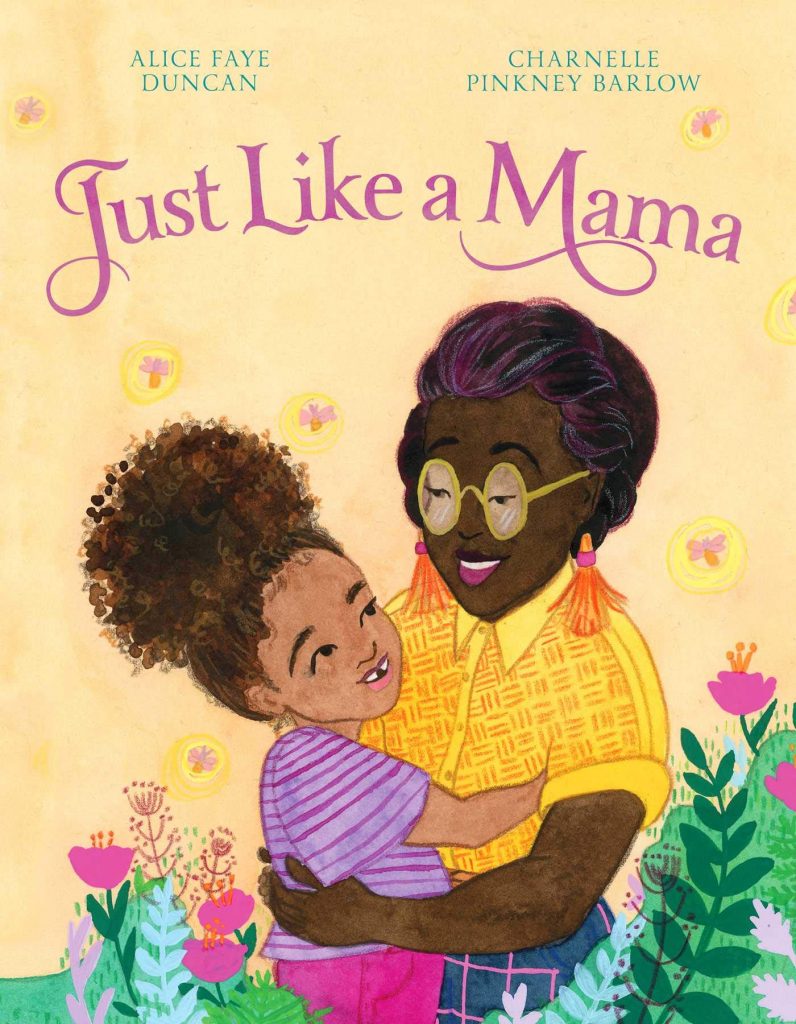 Carol Olivia Clementine lives with Mama Rose. Mama Rose is everything—tender and sweet. She is also as stern and demanding as any good parent should be. In the midst of their happy home, Carol misses her mother and father. She longs to be with them. But until that time comes around, she learns to surrender to the love that is present. Mama Rose becomes her "home." And Carol Olivia Clementine concludes that she loves Miss Rose, "just like a mama."
Mommy's Khimar by Jamilah Thompkins-Bigelow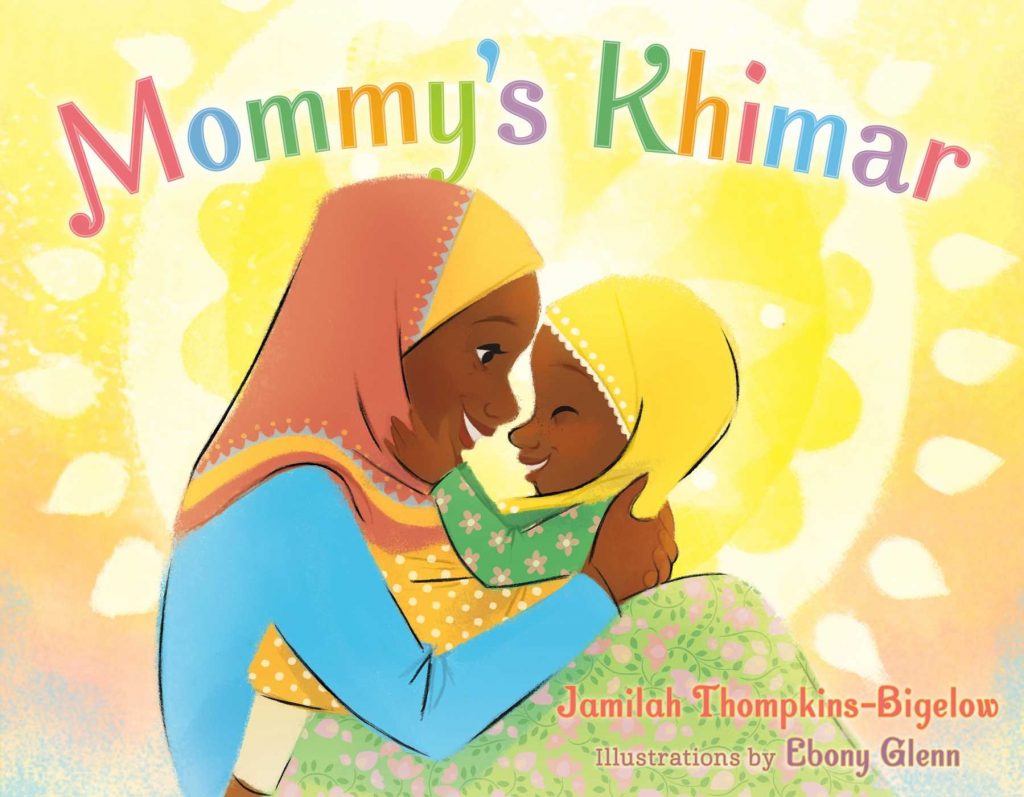 Today there are very few good children's books that have Muslim or Islamic themes.  There are even fewer books that focus on the African-American Muslim experience like Mommy's Khimar.  I love this adorable story about a little Muslim American girl who likes to play dress up with her mother's khimar (hijab).  It's a lively and upbeat story with engaging words and vibrant illustrations that oozes with love!
Mama's Belly by Kate Hosford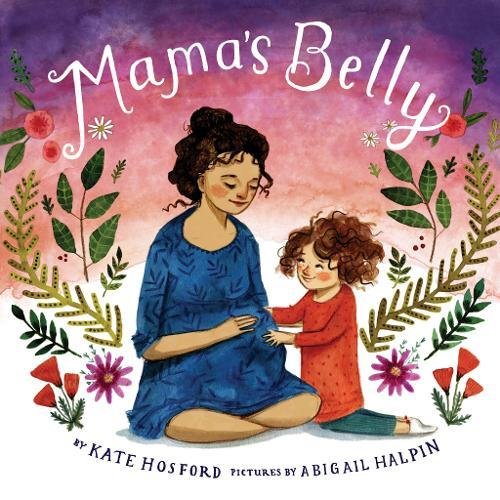 A charming and touching story about a curious little girl and her family awaiting the arrival of her baby sister.  The family wonders how life will be different once the new baby arrives.  Would make a great baby shower gift for expectant mothers.
Ten Cents a Pound by Nhung N. Tran-Davies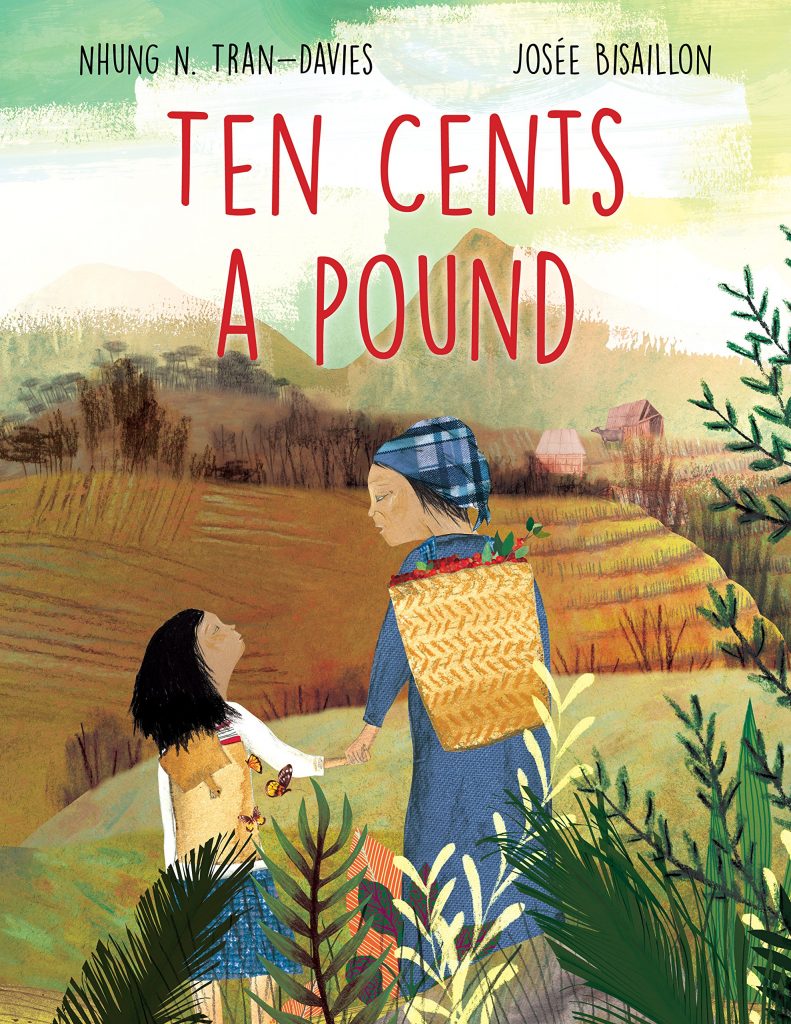 An illiterate, hard working Vietnamese mother persuades her young daughter to go to school. The girl is torn between her desire to stay home with her family and the familiarity of their village, and her desire to discover the world beyond the mountains that surround them. Every time the girl insists that she will stay, her mother repeats that she must go, that there is more to life than the labor in the coffee trees.  A wonderful display of affection and the power of education and literacy.
Who Will You Be? by Andrea Pippins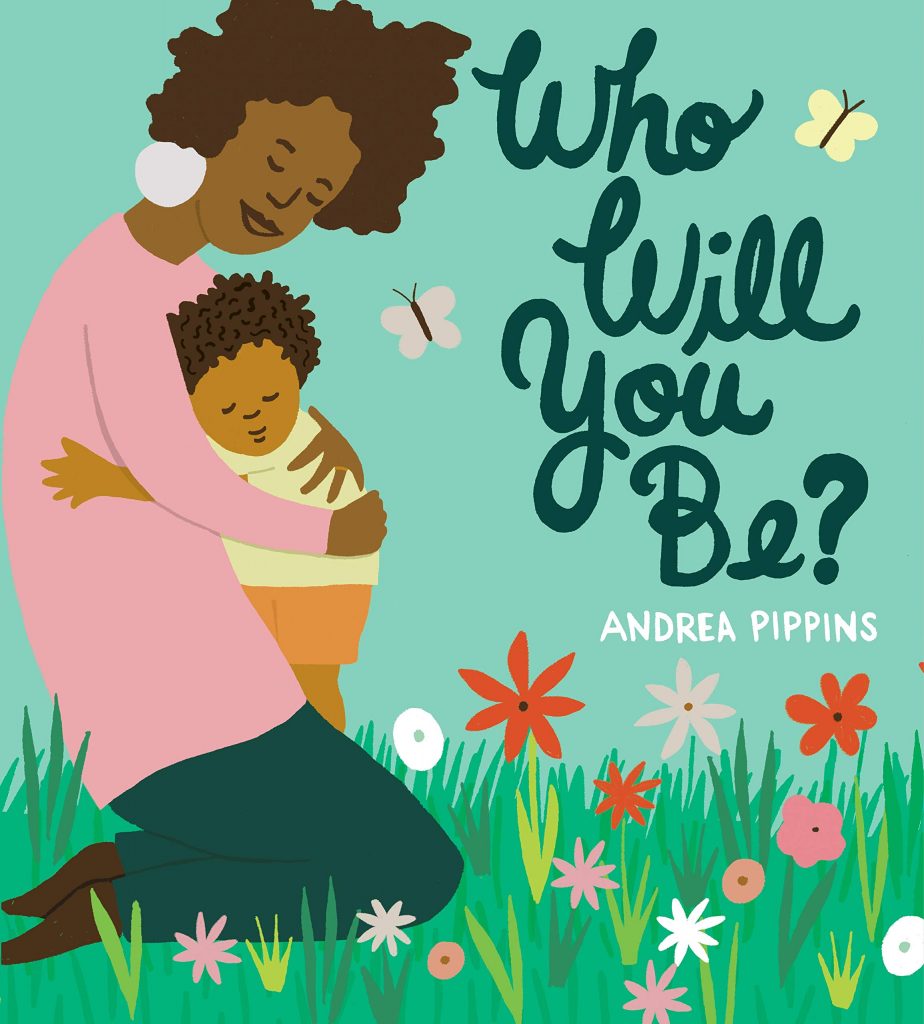 For fans of I Am Enough, The Day You Begin, and The Wonderful Things You Will Be, here is a poignant picture book about how family and community help shape the wonderful people our children become.
Between Us and Abuela: A Family Story from the Border by Mitali Perkins (Author), Sara Palacios (Illustrator)

It's almost time for Christmas, and Maria is traveling with her mother and younger brother, Juan, to visit their grandmother on the border of California and Mexico. For the few minutes they can share together along the fence, Maria and her brother plan to exchange stories and Christmas gifts with the grandmother they haven't seen in years. But when Juan's gift is too big to fit through the slats in the fence, Maria has a brilliant idea. Here is a heartwarming tale of families and the miracle of love.
The Best Mother by C. M. Surrisi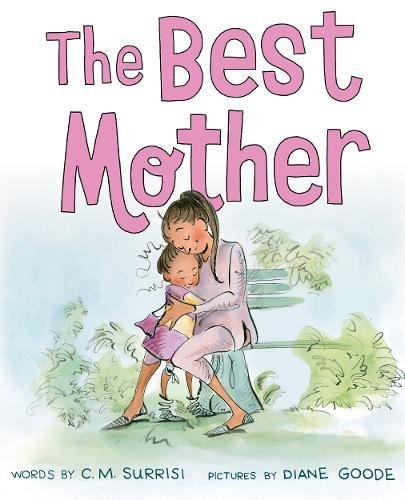 A little girl named Maxine goes in search of trying to find the "best mother" – a mom better than her own.  She's tired of her mom telling her to do things like brush her teeth or comb her hair.  Maxine "interviews" several other moms at various locations, but in the end she realizes her mom is in fact the best mother of all.
A Night Out With Mama by Quvenzhané Wallis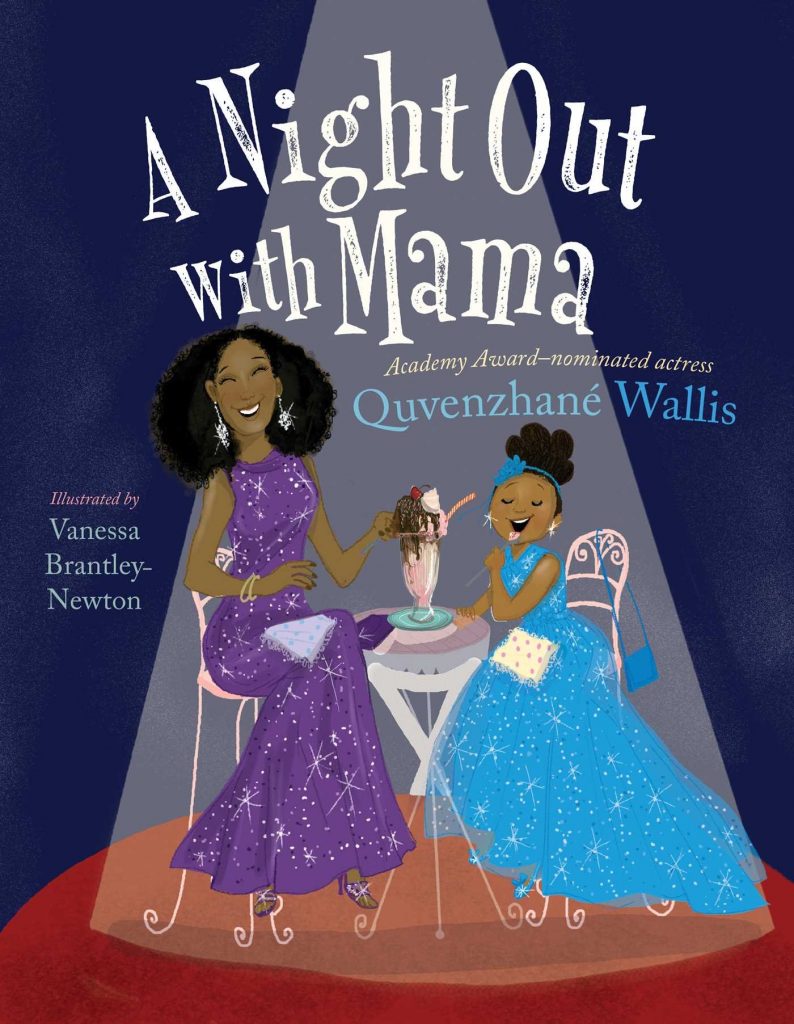 A very talented little girl has the pleasure of going with her Mama to her very first fancy awards show. She'll get to wear her blue shoes along with her matching dress and headband, ride in a limousine and of course, eat lots of ice cream.  There are themes of: family, confidence, overcoming fears, love, mother-daughter bonding, glitz and glamour.  An absolutely adorable book with gorgeous illustrations for mothers and daughters to enjoy reading together!
How Mamas Love Their Babies by Juniper Fitzgerald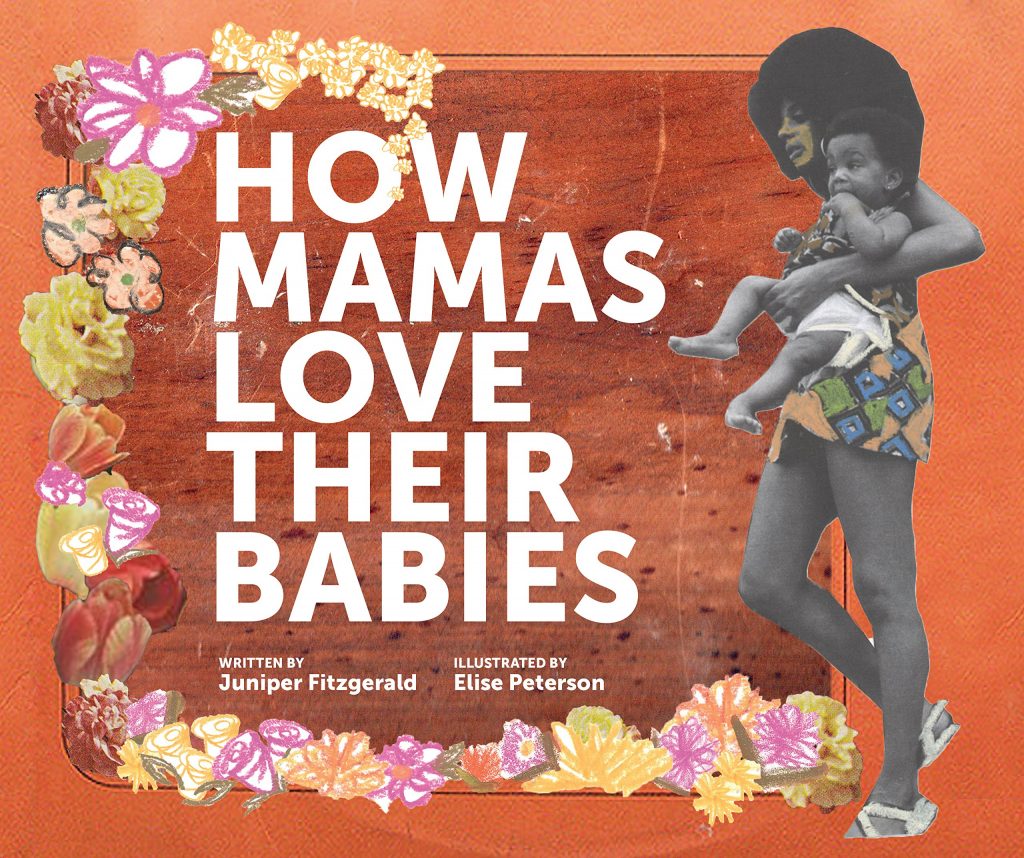 How Mamas Love Their Babies is written by a mother who is a former stripper who did what she had to in order to make ends meet for her baby.  The book illustrates the myriad ways that mothers provide for their children―piloting airplanes, washing floors, or dancing at a strip club.  It provides an expanded notion of working mothers and challenges the idea that only some jobs result in good parenting. We're reminded that, while every mama's work looks different, every mama works to make their baby's world better.
Jonathan and His Mommy by Irene Smalls

I absolutely love this sweet story about a little boy named Jonathan and his mom spending the day together exploring their neighborhood!
Mama's Saris by Pooja Makhijani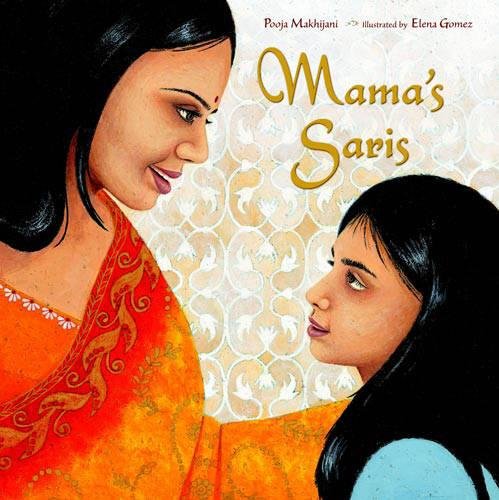 A young Indian girl is about to celebrate her seventh birthday so her mother lets her choose which sari she wants to to wear.  This book is so cute for girls who love playing dress up with their mother's clothes.  The author's note at the beginning of the book provides lots of good information related to saris that readers who ware unfamiliar with the culture may find useful.  There is also a helpful glossary of terms that defines some of the Indian words used throughout.  I love the bond that the mother and daughter share.
Hush: A Thai Lullaby by Mingfrong Ho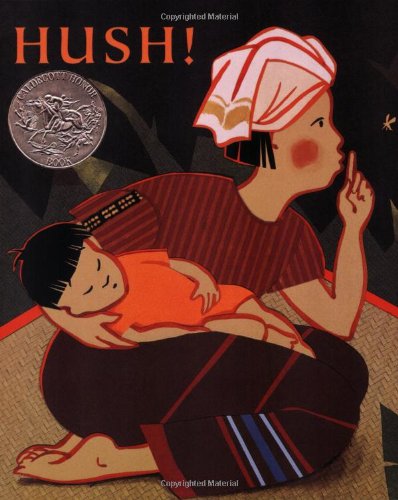 A beautiful rhyming tale set in Thailand that features a mother trying to keep all of the animals in the forest quiet so they won't wake her sleeping baby.
Tiara's Hat Parade by Kelly Starling Lyons, illustrated by Nicole Tadgell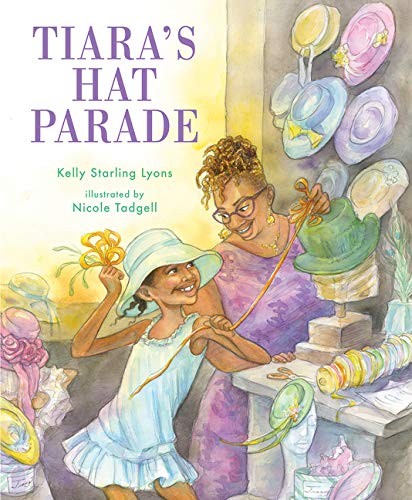 This is a heartwarming mother/daughter story about family, community, hardship, and following your dreams. It also pays tribute to the inspiring African American tradition of hat making. The back matter contains an author's note and additional information about three famous Black milliners: Vanilla Beane, Mae Reeves and Mildred Blount
Lala Salama: A Tanzanian Lullaby by Patricia MacLachlan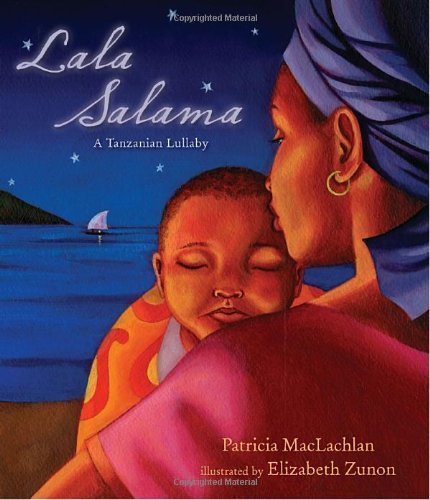 This beautifully illustrated book tells the story of a family that lives near a lake in Tanzania.  Lala Salama means "good night" in Swahili.  A soothing bedtime story for little ones.
Lullaby (For a Black Mother) by Langston Hughes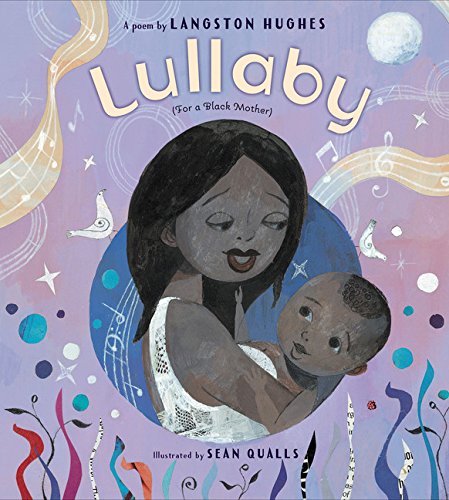 With a few simple words as smooth as a song, the poet Langston Hughes celebrates the love between an African American mother and her baby.
Bedtime Bonnet by Nancy Redd, illustrated by Nneka Myers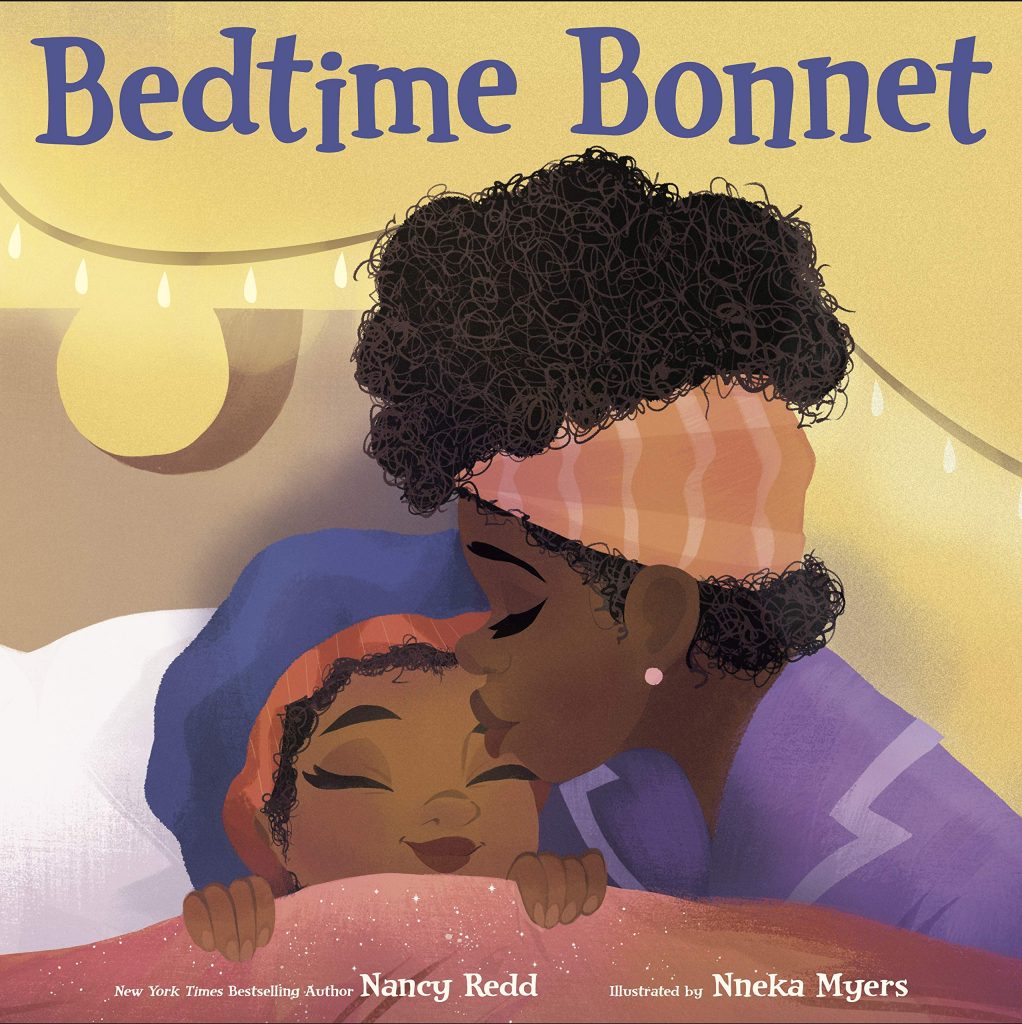 Every night when the sun goes down, this whole bonnet wearing family's hair goes up. There are durags, wraps, wave caps, and more.
In this first-ever picture book celebrating Black culture and bedtime hair traditions, a little girl can't find her bedtime bonnet. She needs it to protect her hair from tangles while she sleeps, but where can it be? Each family member gets involved helping the girl until she finally finds it.
Cora Cooks Pancit by Lazo Gilmore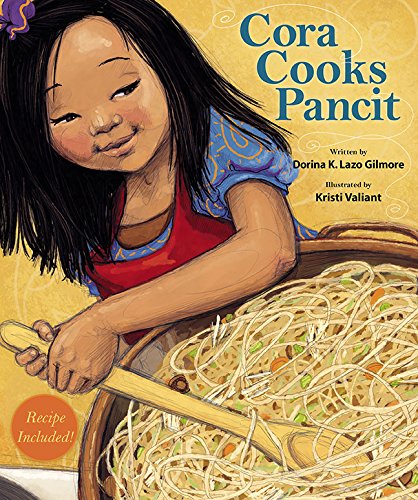 Cora finally gets her chance to assist her mom in the kitchen. They're making pancit (pan-SEET), a popular Filipino noodle dish. When dinner is finally served, Cora anxiously awaits to see what everyone in her family thinks of her cooking. A recipe for pancit is included in the back of the book.
Cancer Hates Kisses by Jessica Reid Sliwerski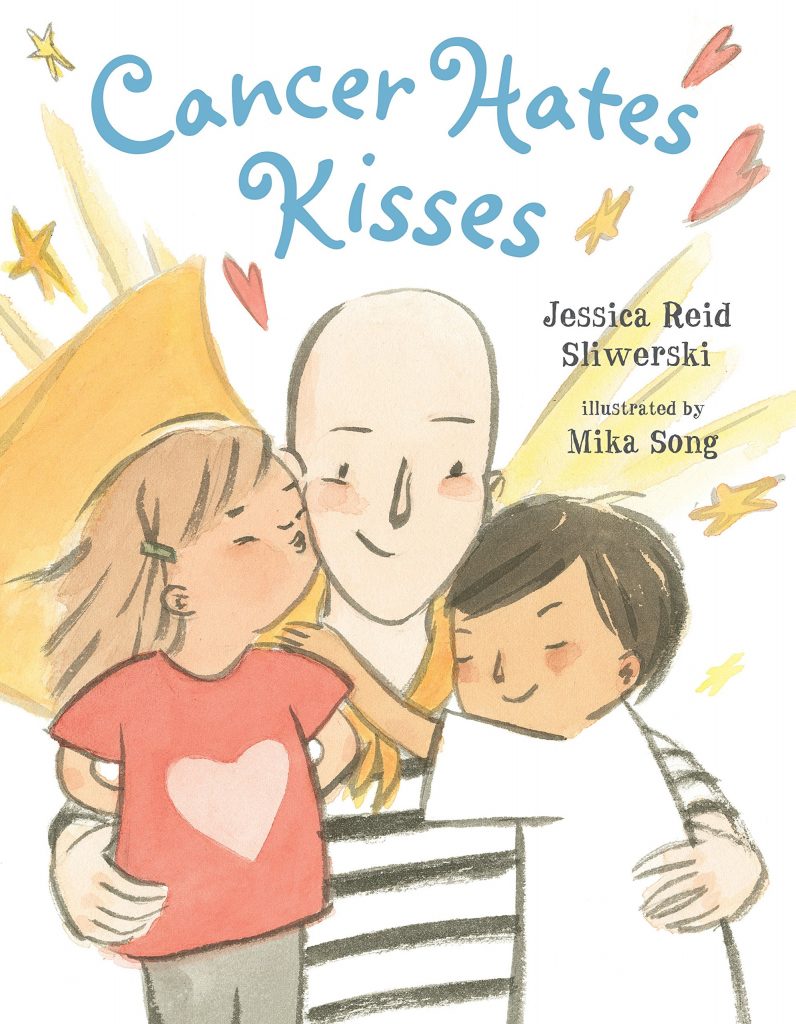 Chances are you know at least one person who has been affected by cancer. Maybe that one person is you.  This upbeat picture book is fantastic for helping children understand and cope with all the ups and downs that come with a parent who has cancer. I love how they refer to their mom as a cancer-fighting superhero! All of the different stages of cancer are mentioned: diagnosis, surgery, chemotherapy and radiation. Extra points for having a portion of all proceeds of this book being donated to the American Cancer Society. All the hearts for this gem!
Grandma's Purse by Vanessa Brantley-Newton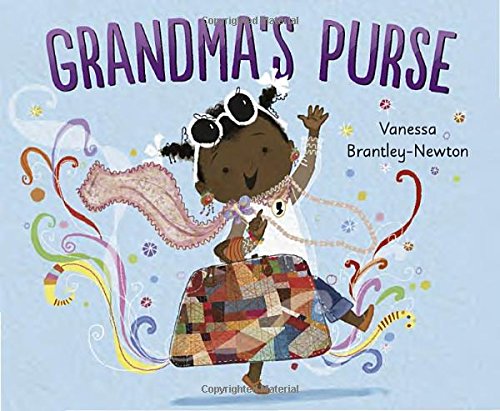 What's inside Grandma Mimi's purse?  Pure Magic!  This is such an adorable book perfect for reading with Grandma on Mother's Day, Grandparent's Day or anytime of the year.  You'll never know what treasures you'll find hiding inside of grandma's purse.
Mango, Abuela and Me by Meg Medina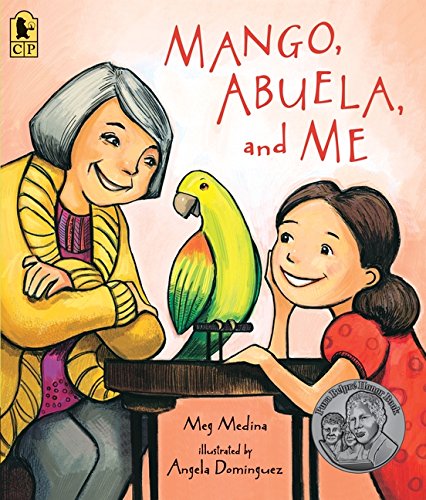 Little Mia finds out that her grandmother is moving out of her sunny house with parrots and palm trees to come and live in the city with her and her parents. Mia isn't too thrilled about this because her grandmother only speaks Spanish. This is a delightful story about love, learning, friendship, patience, and learning a new language.  Fun for reading with grandma on Mother's Day, Grandparents Day or any time of the year.
The Seven Silly Eaters by Mary Ann Hoberman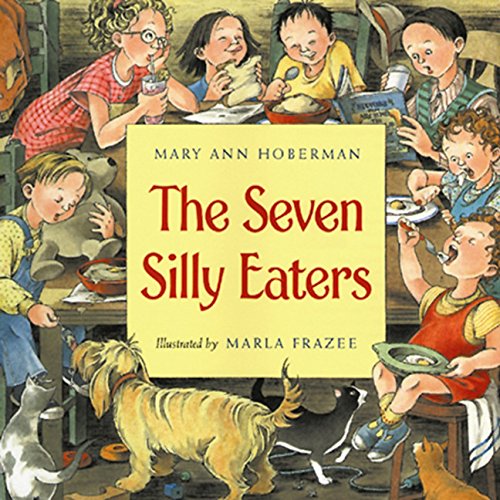 This is one of my favorite picture books starring a strong mom, Mrs. Peters.  I love her story and the resolution– and I adore Marla Frazee's illustrations!  Oh, and seriously, that is a lot of quality rhyming!
Mommy, Mama, and Me by Leslea Newman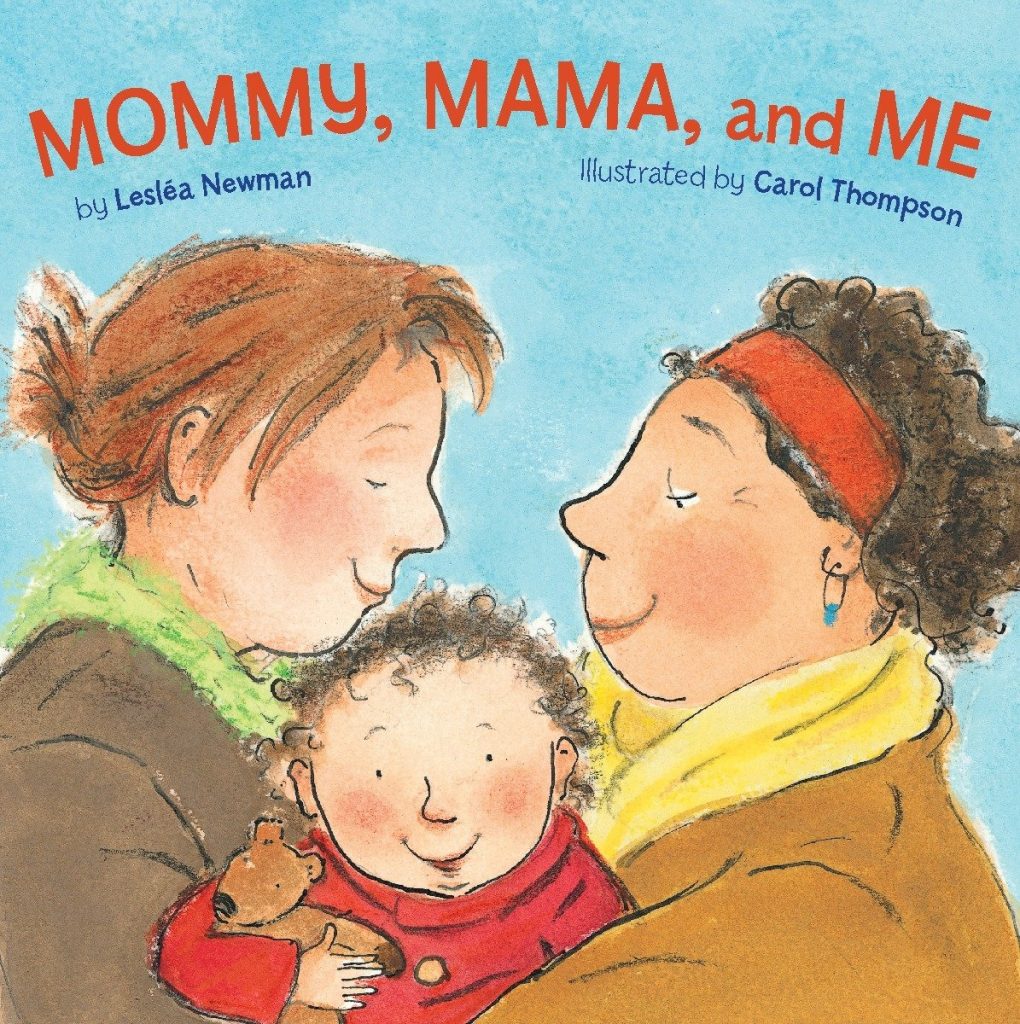 Rhythmic text and illustrations with universal appeal show a toddler spending the day with its mommies. From hide-and-seek to dress-up, then bath time and a kiss goodnight, there's no limit to what a loving family can do together.  Shares the loving bond between same-sex parents and their children.
My Two Moms and Me by Michael Joosten, illustrated by Izak Zenou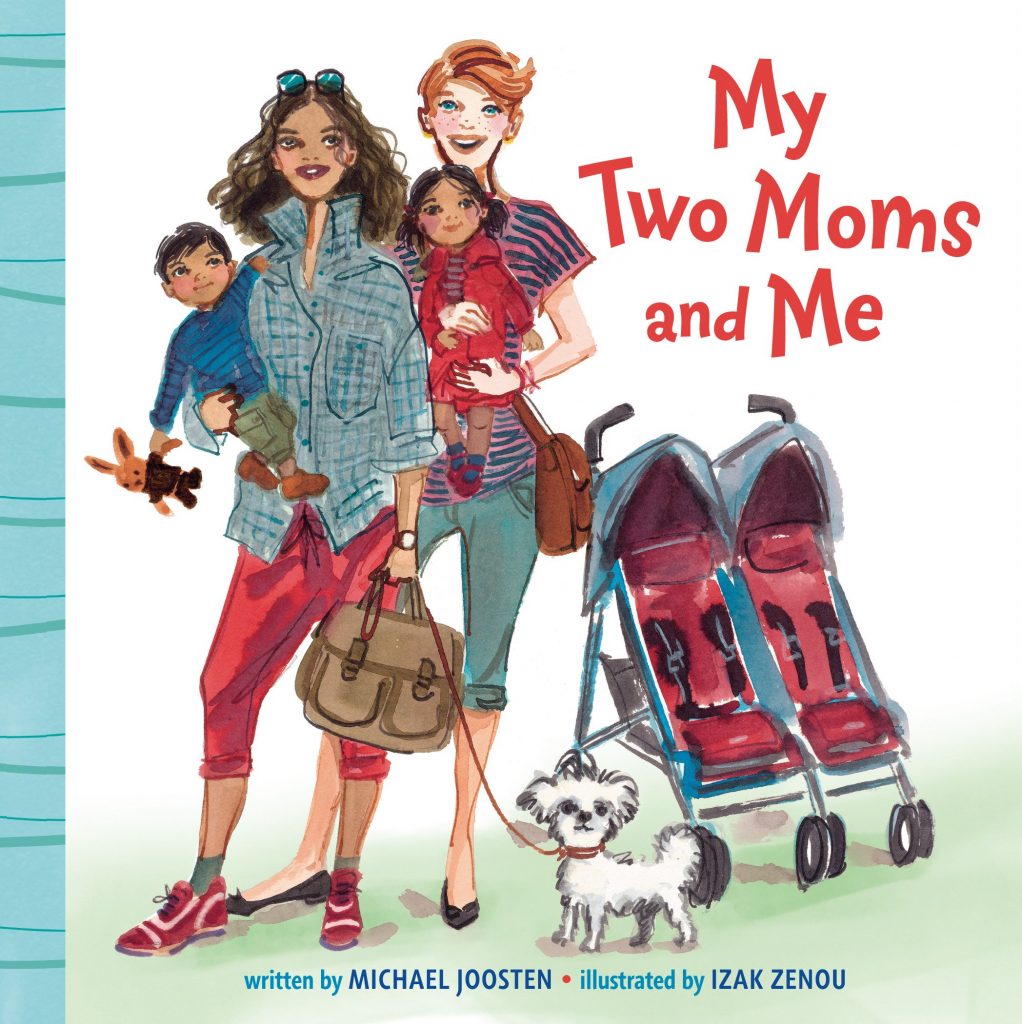 Families with same-sex parents are celebrated in this board book that follows busy moms and their kids throughout their day—eating breakfast, going on a playdate, heading to the pool for a swim, and settling back in at night with a bedtime story and a good-night lullaby. LGBTQ+ parents and their friends and families will welcome this inclusive and cheerful book that reflects their own lives and family makeup.
Floating On Mama's Song / Flotando en la cancion de mama by Laura Lacamara and Yuyi Morales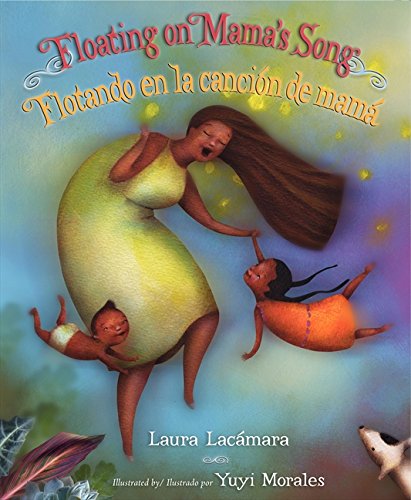 Anita's mama loves to sing. She sings such beautiful, happy songs that something magical happens: Everyone who hears her music floats high above the ground. But then Mama stops singing. Can Anita find a way to bring back happy times and magical moments for her family?
Up: How Families Around the World Carry Their Little Ones by Susan Hughes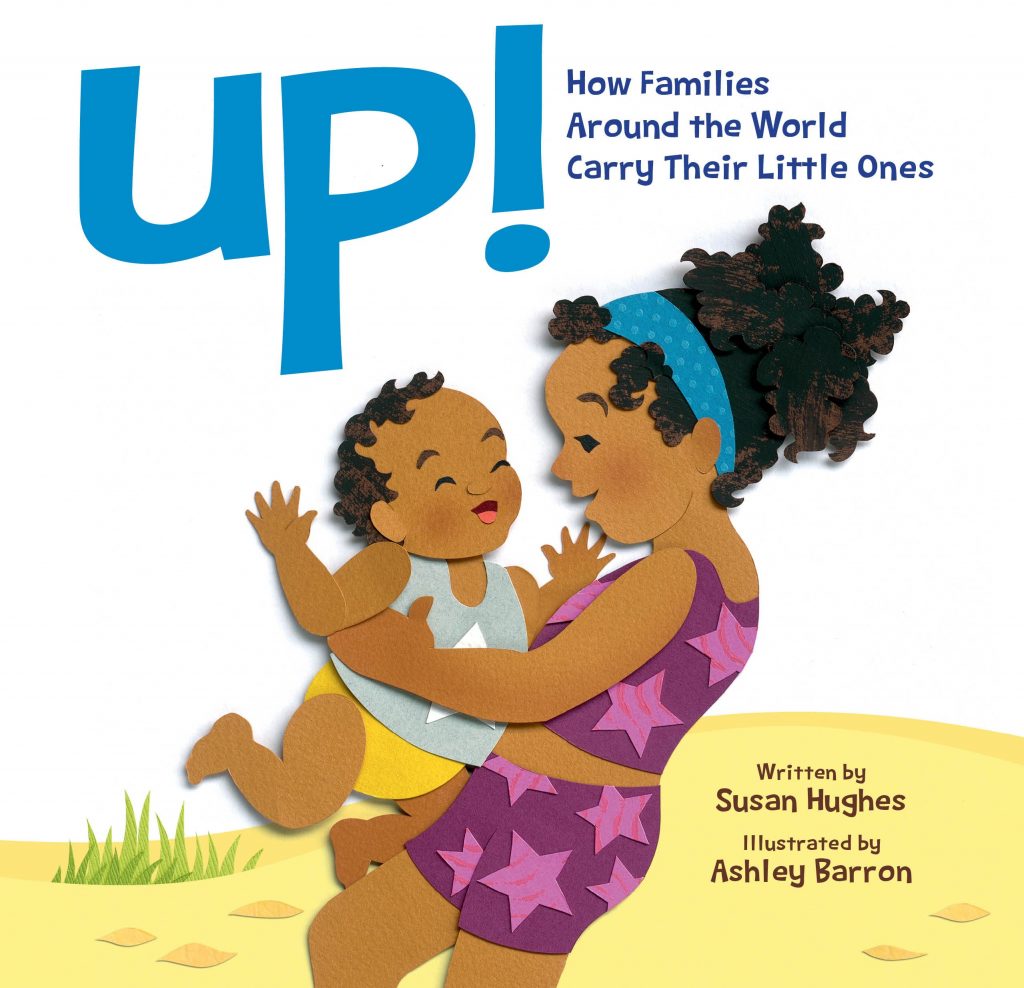 Around the world, little ones are carried in many different ways: in slings, on shoulders, in backpacks, on hips, in baskets, and in loving arms. Up! depicts ten places around the world, from Afghanistan to northern Canada, Peru to West Africa. In each place, a mom, dad, grandparent, aunt, uncle, cousin, or sibling lovingly carries a baby.
Catch a Kiss by Deborah Diesen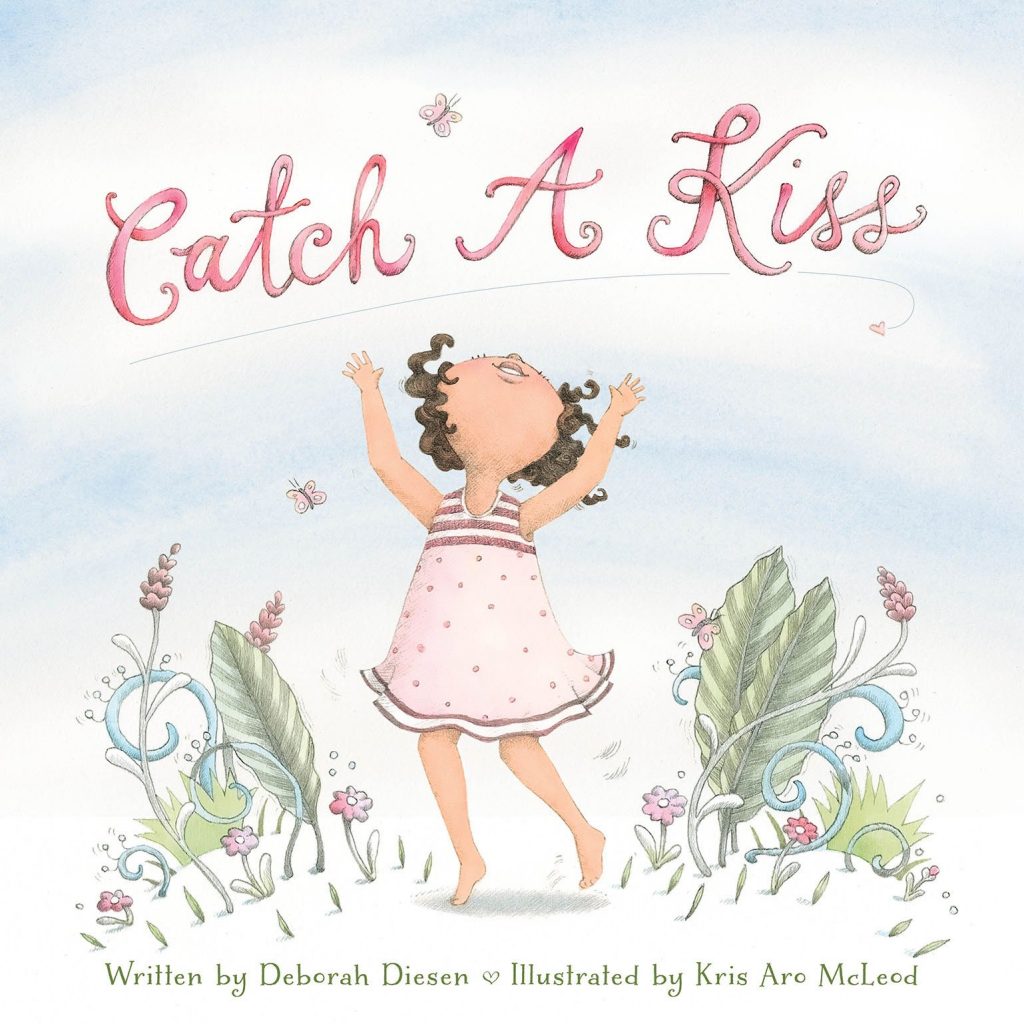 Little Izzie tells her mom to blow her a kiss, then another, and yet another. But when Izzie goes to "catch" the third kiss she misses and her kiss flies away never to be found again or will it?  I like how comforting, loving, playful and reassuring the mother is in this book. I think it beautifully showcases the sweet bond between a mother and daughter.  Izzie's mother also tells little readers the secret of kisses: "No matter how far they have to go, no matter what they have to get through, and even if they get lost along the way, Mama-kisses ALWAYS come find you."
Hats Off To You by Karen Beaumont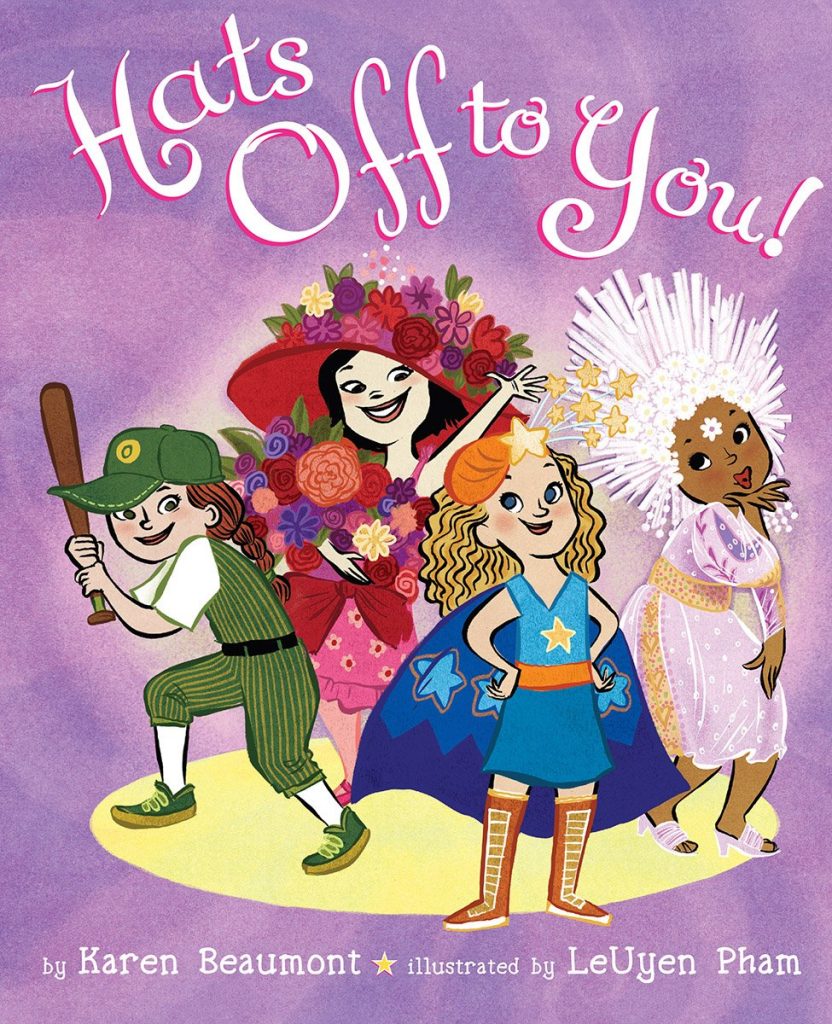 An adorable story with a nice tribute to mothers at the end. Perfect for little fashionistas who like to play dress up or a mother daughter book club with little girls ages 4-8.
Welcome Song for Baby by Richard Van Camp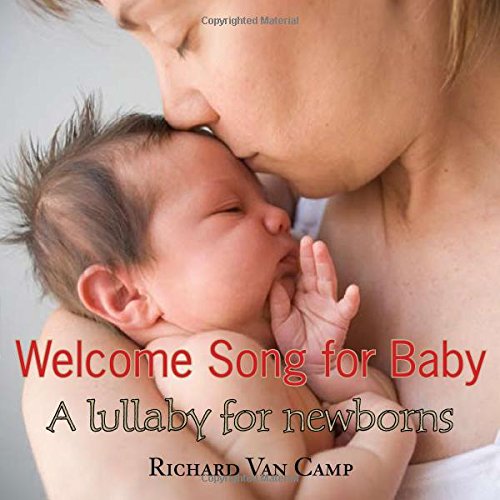 From renowned First Nations storyteller Richard Van Camp comes a lyrical lullaby for newborns.
Sweetest Kulu by Celina Kalluk


This beautiful bedtime poem, written by acclaimed Inuit throat singer Celina Kalluk, describes the gifts given to a newborn baby by all the animals of the Arctic.
My Mama is a Mechanic by Doug Cenko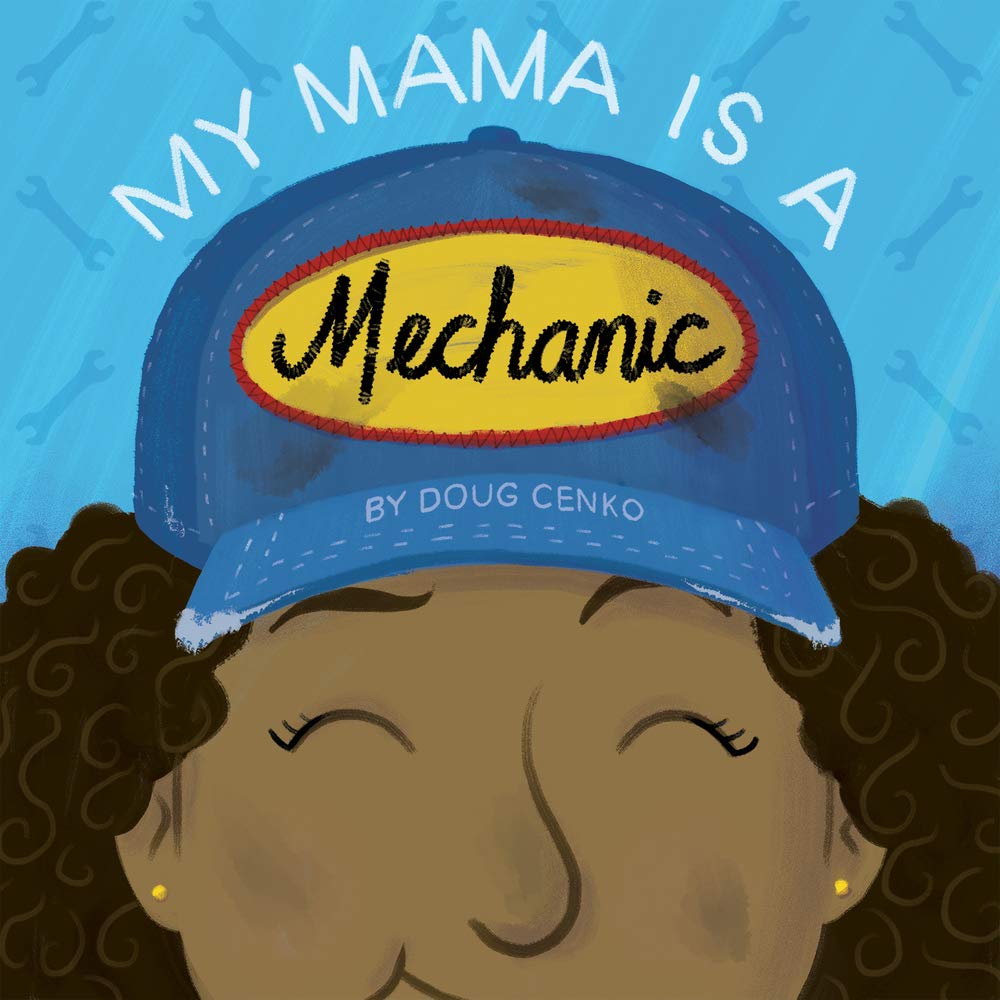 Snuggle with Mom for this sweet book about a mother as seen through her son's eyes. To him, she is a surgeon when she repairs his favorite stuffed animal, a chemist when in the kitchen, and an architect when they play with toy blocks. But no matter what happens, she is always his mama, and that's the most important thing of all!
Babymoon by Hayley Barrett, illustrated by Juana Martinez-Neal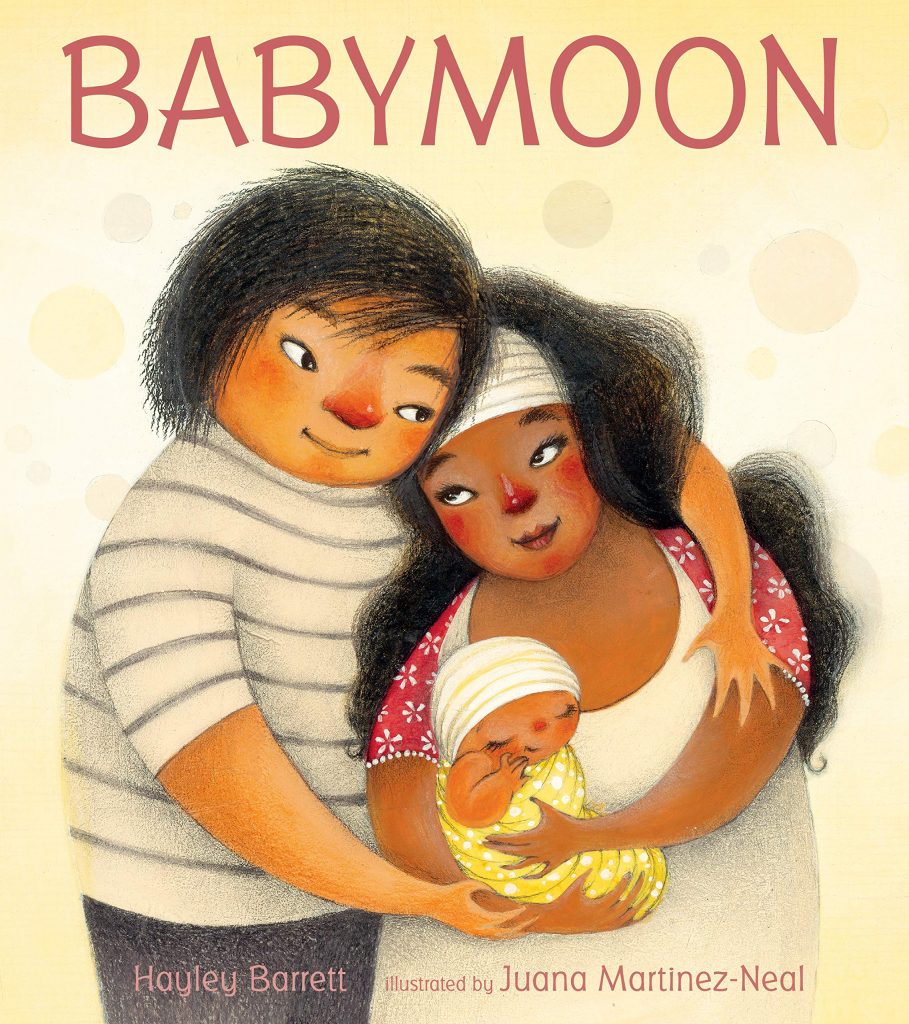 In this rhyming book, readers meet a sweet family (a biracial family of color) who decide to go on a secluded babymoon with their newborn baby.
A Ride on Mother's Back: A Day of Baby Carrying Around the World by Emery Bernhard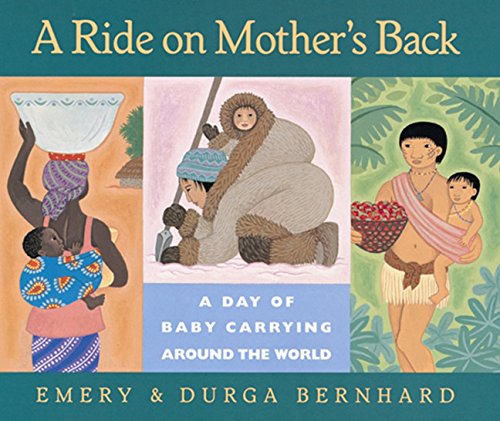 Through a steamy rain forest in Brazil, along a river in Papua New Guinea, across a frozen inlet in the arctic, this book takes young children on a far-reaching journey to discover how babies worldwide are carried and what they see from their unique vantage points.
When I Carried You in My Belly by Thrity Umrigar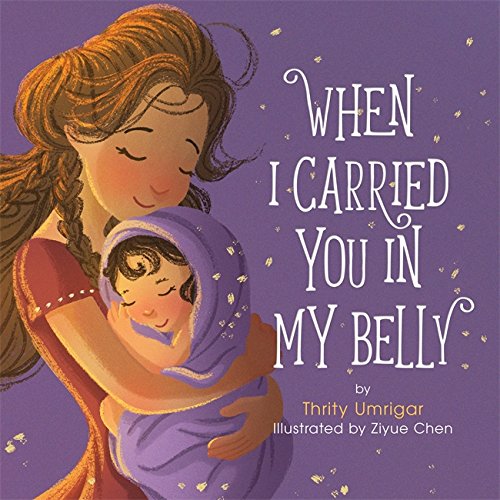 A super sweet and beautiful book about a mother sharing details about how she prepared for motherhood prior to her daughter being born.  I love how different members of the family are represented showing them all having a part in the arrival of the sweet baby girl.
Read for Me, Mama by Vashanti Rahaman, illustrated by Lori McElrath-Eslick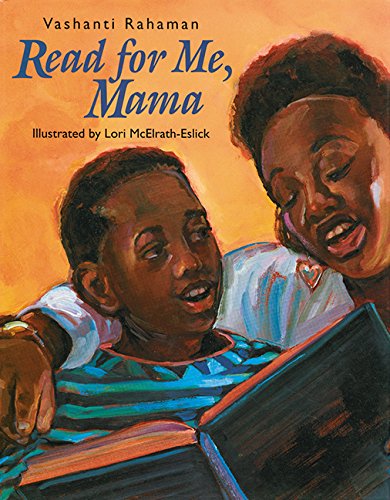 Thursday is library day, Joseph's favorite day at school. Joseph loves books, and Thursday the librarian lets him take two books home: an easy book that he can read by himself and a harder book that someone can read for him. Joseph would love nothing more than to have Mama read for him. But it seems that Mama is always too busy. Then after supper one Saturday night, Joseph takes his book to the rocking chair where Mama is sitting and asks her to read for him. Mama begins to cry. The Truth is that Mama doesn't know how to read.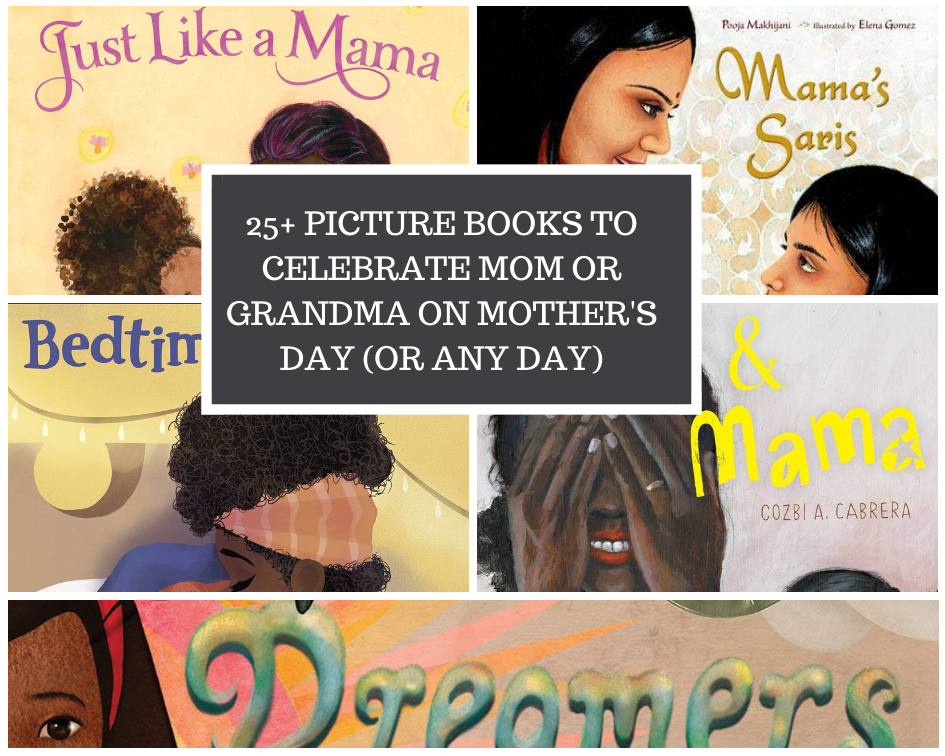 Happy Mother's Day to all the mothers out there who celebrate!
Your turn:  What are some of your favorite children's books starring moms and grandmothers?  Feel free to share in the comments.