This Is How We Do It by Matt Lamothe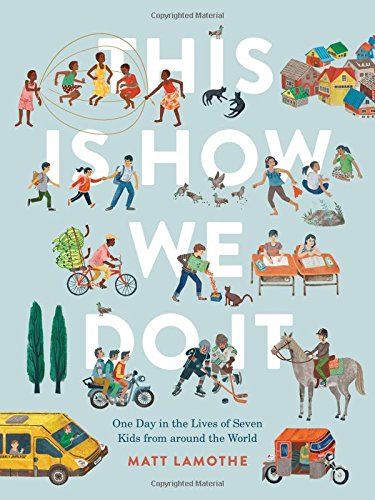 Publisher: Chronicle Books
Pages: 52
Age Range: 8 – 12 and up
Grade Level: 3 – 7 and up
Available for Sale: May 2, 2017
Synopsis
Follow the real lives of seven kids from Italy, Japan, Iran, India, Peru, Uganda, and Russia for a single day! In Japan Kei plays Freeze Tag, while in Uganda Daphine likes to jump rope. But while the way they play may differ, the shared rhythm of their days—and this one world we all share—unites them. This genuine exchange provides a window into traditions that may be different from our own as well as a mirror reflecting our common experiences. Inspired by his own travels, Matt Lamothe transports readers across the globe and back with this luminous and thoughtful picture book.

Reflection
If you're a fan of music from the 1990's, I'm willing to bet the first thing that came to mind when you read the title of this post is the hit Montell Jordan song entitled "This is How We Do It", am I right?  I was surprised to recently find out Montell Jordan is now a born again Christian and pastor living in the state of Georgia.  Who knew?  Anyway, I digress.  Let's get on with the book, shall we?
Little readers will love following these seven real life kids from around the world for a single day. The kids are from: Japan, Uganda, Italy, India, Iran, Peru and Russia. You get to find out their names, how old they are, what type of house they live in, how they play, what they typically eat and more.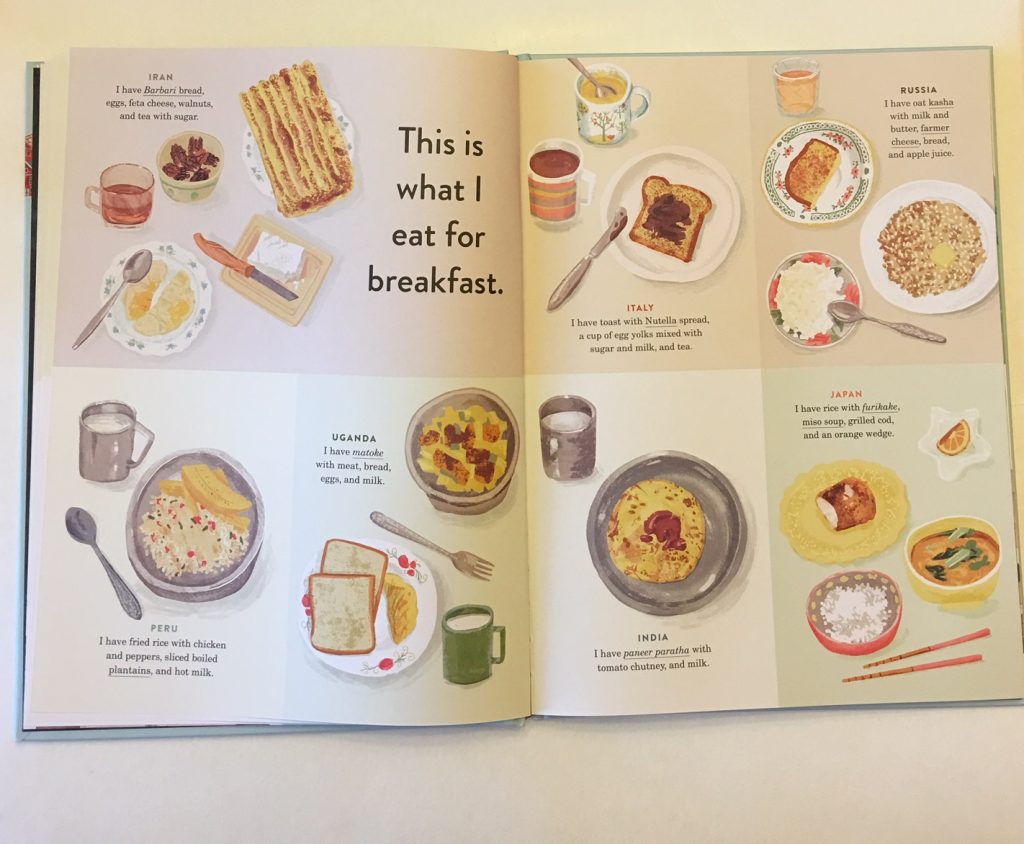 The author's note explains how the concept of this book came together. He found seven children from different parts of the world who agreed to share their typical day. He communicated with their families through email and messaging apps to collect photos that he used as references to create all of the illustrations. The author also notes that some of the things the kids do or foods they eat may not necessarily reflect each child in that particular country. I think the idea is to just give readers a general idea of how other children are different or similar to them.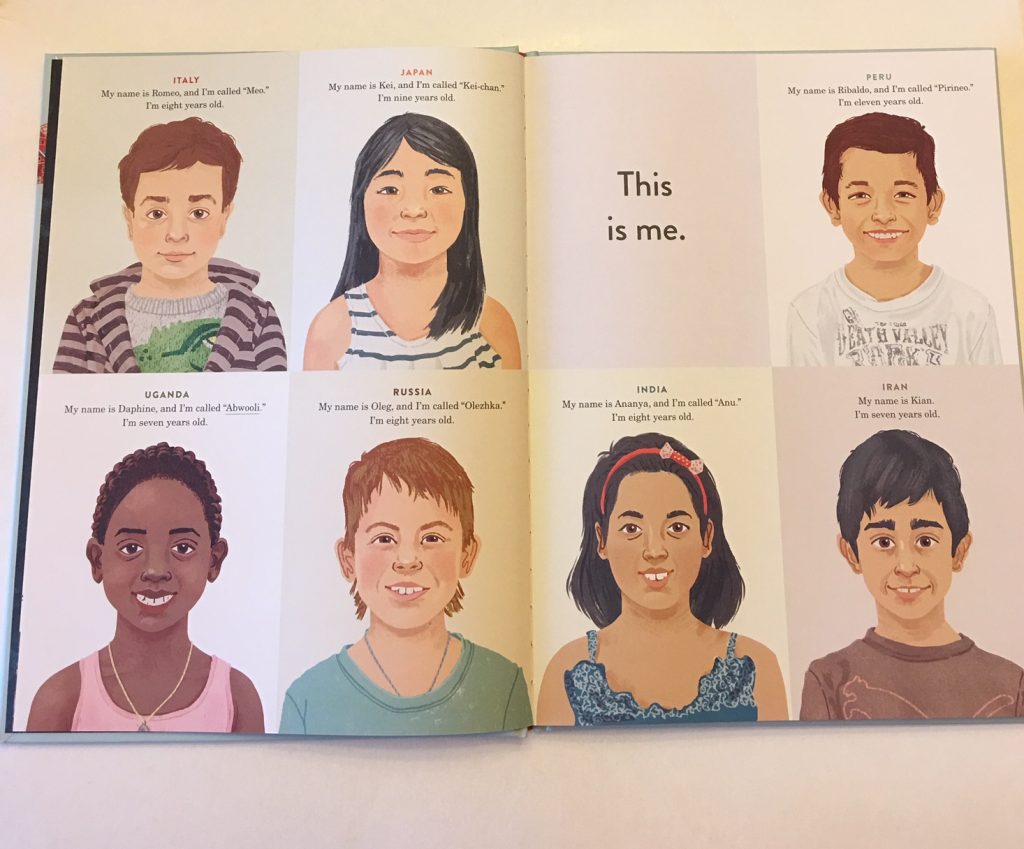 This beautifully designed book easily serves both as a mirror and a window for children. I absolutely love the ending that shows we all have the same night sky reinforcing the fact that we are all indeed connected. And although we may have some differences, ultimately we are all the same. Just gorgeous! Look for this one when it publishes on May 2, 2017.
Your turn: Are you excited to check this book out with your little readers?  Feel free to share in the comments.