This week I've been feeling a bit nostalgic and started reminiscing about some of my favorite books, television shows and toys I loved as a kid.  I think these thoughts popped into my head because I was thinking how fortunate all of the children who have access to so many wonderful books are today.  There are literally books for just about any topic you can think of.  Can you imagine having so many books at your fingertips during your childhood?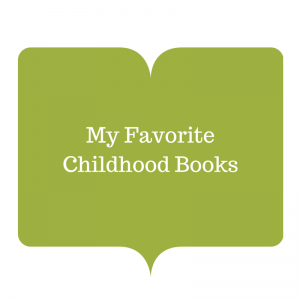 If you grew up in the eighties like me, you'll remember some great stories that were huge back then. These were the books that got you through childhood, the characters acting as companions when all the older kids rode their bikes to the park without you.
One of the joys of parenting I'm looking forward to is when my kids are old enough to read the books from my  childhood.  It will be a chance to not only relive the magic of the stories, but also provide the comfort of being a kid again.
Here are some of the favorites I can remember from my childhood.  Any of these look familiar to you?
Blubber by Judy Blume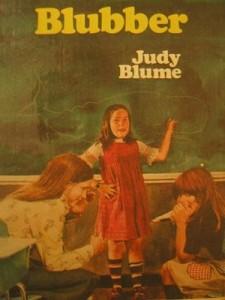 The cover to this book has since been updated, but I believe this is the original image.
What happens when teasing goes too far? This classic middle grade novel from Judy Blume addresses the timeless topic of bullying and has a fresh new look.
Corduroy by Don Freeman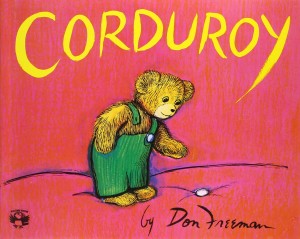 Who doesn't love Corduroy?  Don Freeman's classic character, Corduroy, is even more popular today then he was when he first came on the scene in 1968. This story of a small teddy bear waiting on a department store shelf for a child's friendship has appealed to young readers generation after generation.
The Babysitter's Club by Ann M. Martin


Remember Stacey, Mary Anne, Dawn, and Claudia from The Babysitter's Club book and television series?  These 4 girls helped guide me through my teenage years with dreams of growing more independent.  I so wanted to start my own babysitter's club, did you?
Pippi Longstocking by Astrid Lindgren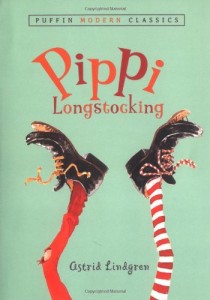 Pippi is the ultimate girlhood role model: she's strong, independent and fun, and just as relevant now as she was back then.
Amelia Bedelia by Peggy Parish


Amelia Bedelia and she is a silly maid who takes everything literally. She is hired by Mrs. Rodgers to clean her home and prepare dinner while Mr. and Mrs. Rodgers are out. Amelia Bedelia performs every item on Mrs. Rodger's list exactly as it says.  Oh, Amelia!
The Snowy Day by Ezra Jack Keats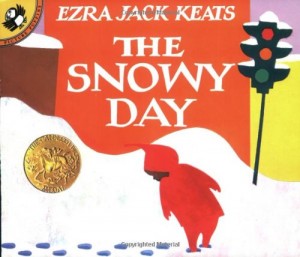 Peter explores many of my favorite aspects of playing with snow, from snow ball fights, to making snow angels, to trying to hold on to snow even inside (even though the snow ball melts in his pocket). I think Keats perfectly captures the wonder kids feel when going out to play in the snow.
Ramona Quimby, Age 8 by Beverly Cleary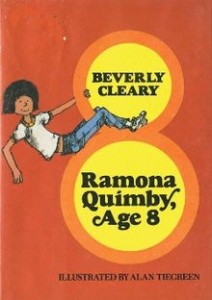 The cover to this book has since been re-printed, but I believe this is the original image.
Eight-year-old Ramona Quimby's zest for life is infectious as ever. Whether speaking her mind to her third-grade teacher, or befriending her schoolyard bully, Ramona can't be kept down!
I'm sure there are other books I may be forgetting, but these are the ones that came to mind first.  I hope you enjoyed that little walk down memory lane.
Your turn:  What were some of your favorite "back in the day" books from your childhood?  Feel free to share in the comments.
Just for fun!  Our friends over at Bookroo kicked off a fun project this week. They've created 100 posters of well-known children's books, along with a quiz people can use to test their knowledge using the posters. The goal of this initiative is to remind people of the simple joy of children's books–to bring back wonderful reading memories, but also encourage the making of new ones!
Test your knowledge today by taking the FREE quiz here! How many can you get right?  Note:  This is not an affiliate link and I am not being compensated for promoting their quiz.  Enjoy!