I'm in Houston, TX this week for a training course for work, but I wanted to write a quick post to let you know a book I started reading Sunday while on the plane.
This book has been on my list of books to read so I'm happy I'm finally getting around to it.  It has over 5,800 5 star reviews from others on Amazon so I'm looking forward to see if my rating will be 5 stars as well.  I will say that so far I honestly can't put this book down so it looks like it will be a winner!
I'll be back next week with a new list of books I'll be reading to the kids in June as well as Father's Day book suggestions and the June newsletter.
Status: Finished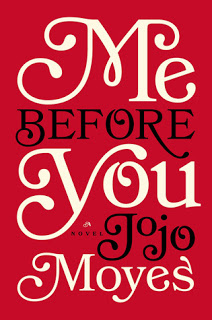 Me Before You brings to life two people who couldn't have less in common—a heartbreakingly romantic novel that asks, What do you do when making the person you love happy also means breaking your own heart?  Read my review of this book here.
Status: Finished
The Traveler's Gift: Seven Decisions that Determine Personal Success
by Andy Andrews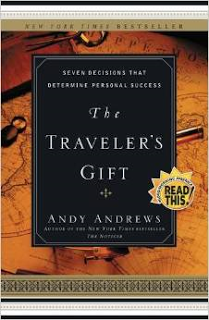 I loved the book The Noticer by Andy Andrews so much that I just had to add this book to my to-read list.  (Check out my post from February 2015)  I have heard nothing but good things about this book so I'm excited to dig in!  If you're into Podcasts, Andy also has a wonderful podcast you may want to check out.
Your turn:  Have you read either of these books before?  If so, feel free to let me know your thoughts in the comments.