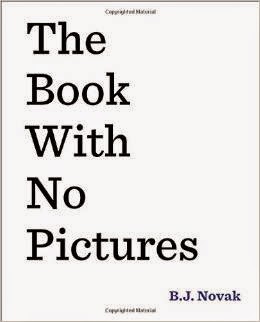 Just as the title implies, this book has no pictures, but the kids love it!  Definitely a hit in our house.  It's requested to be read over and over at bedtime.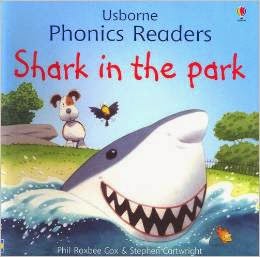 A cute story about a pup who warns all the other animals there is a shark in the park.  This book is easy to pick up on and would be great to revisit again when the kids are able to read on their own.Bee-Bim Bop! by Linda Sue Park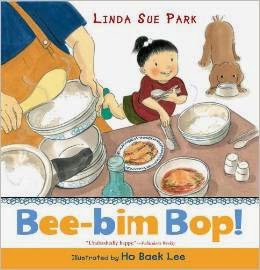 This is another one of the kids' favorites.  They love the rhyming text and the illustrations.  There is even a recipe of how to make Bee-Bim Bop (a Korean dish) at the back of the book.Goodnight Already! by Jory John & Benji Davies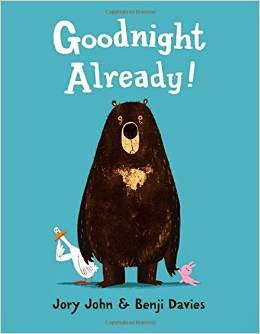 A very funny story about a bear who just wants to sleep and a duck who wants to hang out all night.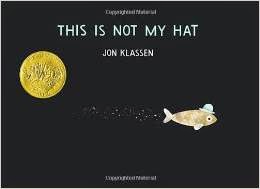 This book is written by the same author who wrote I Want My Hat Back which I've also read to my kids.  The ending can be seen as a bit dark (in both books), but I don't have a problem with it as I think it teaches a lesson.  Read it for yourself and draw your own conclusion.  My kids seem to like this book.The Seven Silly Eaters by Mary Ann Hoberman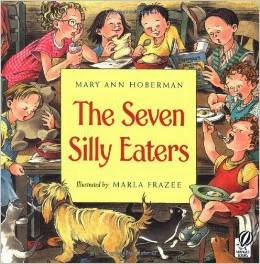 This is soooo fun to read aloud and my kids just love it!  I can't imagine having seven children, much less seven picky eaters…a delight!Thunder Cake by Patricia Polacco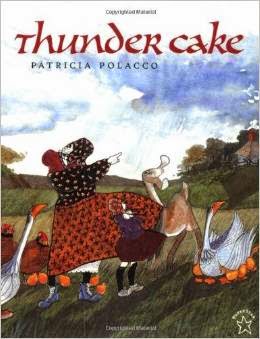 Although my children haven't shown any signs of being afraid of thunderstorms yet, I thought I'd pick up this book to read to them anyway.  I love the way the grandmother consoles her granddaughter by telling her thunderstorms are nothing more than ingredients used to make Thunder Cake…genius!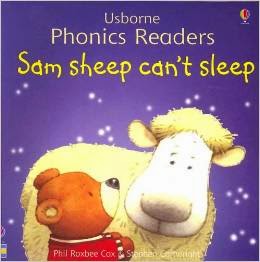 Another easy reader phonics book about a sheep who can't sleep.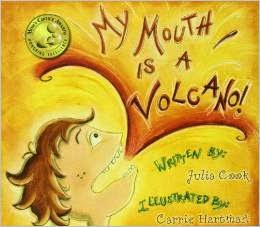 This is a great book to read if you have children who are constantly interrupting when grown-ups are talking.  We'll be revisiting this book again when the kids are a bit older.  Great story and illustrations!Rumble in the Jungle by Giles Andreae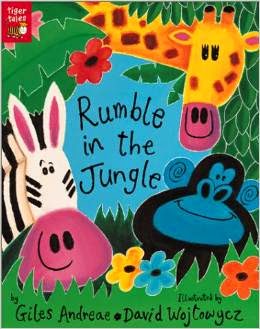 We adore this rhyming safari book!  The kids love pointing to the colorful pictures of all the different animals in the jungle.  So cute!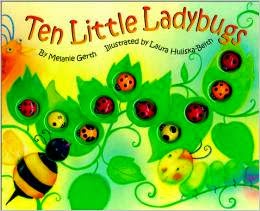 In Ten Little Ladybugs, one by one, ten tactile bugs disappear. Where did they all go? Young ones will love finding this out as they feel their way through the sturdy, colorful pages of this innovative book. The cute critters provide a hands-on learning experience and the rhyming text reinforces the counting concept. Interactive, educational, adorable – this magical countdown book adds up to a whole lot of fun…a winner!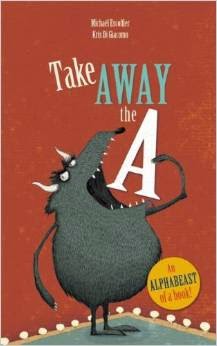 One of the best alphabet books I've ever read and the kids love this one too!  It's a good way to show children how different words are formed.