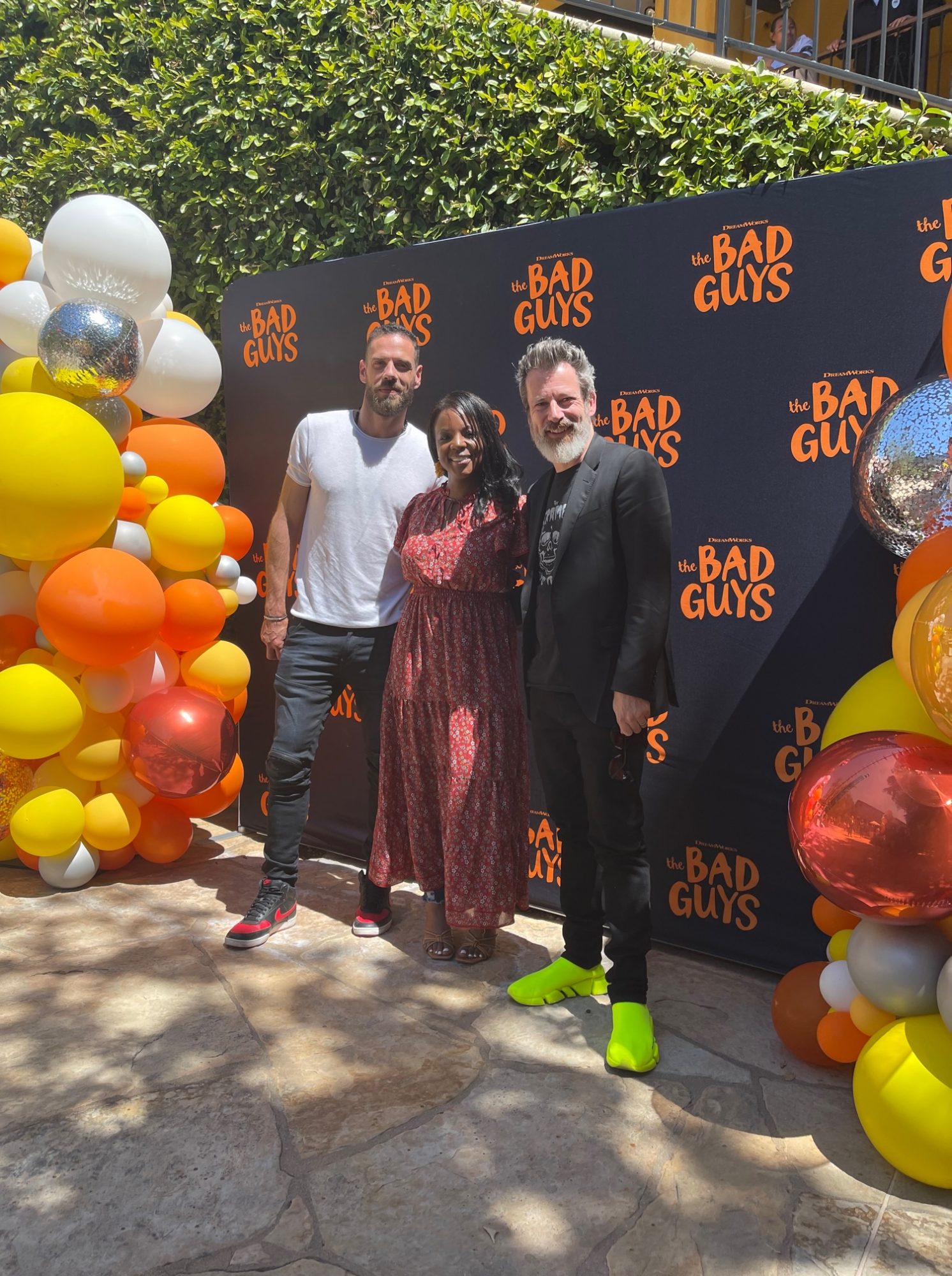 Disclaimer: This post is in partnership with Universal Pictures. All opinions expressed are my own.
What do you do when you're asked to interview an author of a New York Times Bestselling series and a film director in-person in Los Angeles, California?  You pack your bags and hop on a plane to take advantage of the opportunity, right?
Our family recently had the pleasure of going to the DreamWorks Animation Studio in Glendale, California to watch an early private screening of the hit movie The Bad Guys.  The Bad Guys is a an animated film produced by DreamWorks Animation and distributed by Universal Pictures. The film was directed by Pierre Perifel (in his feature directorial debut) from a screenplay by Etan Cohen, and is based on the #1 New York Times best-selling children's book series of the same name by Aaron Blabey, who serves as an executive producer with Cohen and Patrick Hughes.
Set in Los Angeles, the film centers on five notorious friends, known simply as 'the bad guys.' There's confident pickpocket Mr. Wolf (Sam Rockwell); slithery safecracker Mr. Snake (Marc Maron); the Great White master-of-disguise Mr. Shark (Craig Robinson); fiery "muscle" Mr. Piranha (Anthony Ramos); and sassy tech specialist/ expert hacker Ms. Tarantula (Awkwafina). The family-friendly, action packed -movie features a crackerjack criminal crew of animal outlaws who are about to attempt their most challenging con yet — becoming model citizens.
We enjoyed this movie so much and loved watching Mr. Wolf, Mr. Snake, Mr. Shark, Mr. Piranha, and Ms. Tarantula on the big screen. My kids (currently ages 8 and 9) are huge fans of the graphic novel series and the movie did not disappoint my little  bookworms. The movie kept us laughing and sitting on the edge of our seats waiting to see what would happen next.
Aaron Blabey, Pierre Perifel and the Dreamworks creative team have created a highly entertaining film, one that's populated with memorable characters and tells a worthwhile story that'll resonate with grown-ups and children. The film explodes with all-ages laughs, surprises, and kid-friendly action. There's hardly a dull moment in the movie. In short, The Bad Guys is an awesome time!
After we finished watching the movie, I interviewed Aaron Blabey and film director Pierre Perifel.  Check out the full video below (approximately 12 minutes long) on my YouTube channel.
Your turn: Have you seen this movie yet? I'd love to hear your thoughts on the movie below in the comments.