Disclaimer: Thank you to Lake Compounce for providing me and my family with complimentary access to the park. As always, all opinions expressed are my own.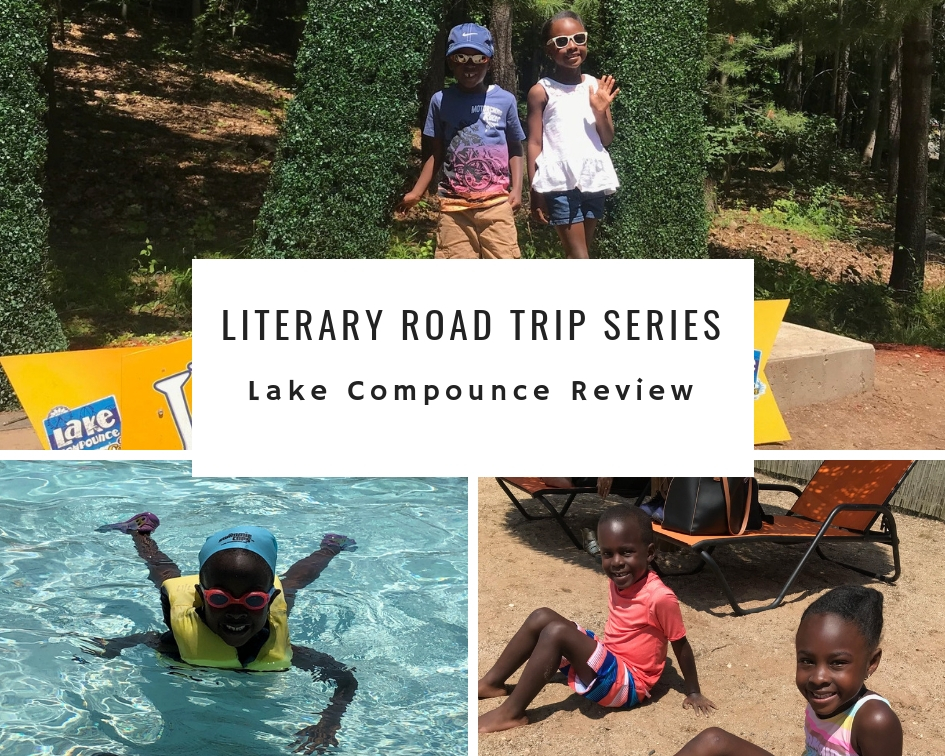 Did you know Lake Compounce is the oldest, continuously-operating amusement park in North America?  It had its genesis more than 170 years ago in 1846..wow!  Lake Compounce is home to Boulder Dash, which has been voted the world's #1 wooden roller coaster, as well as Connecticut's largest water park.  It has over 400 acres of fun and is essentially like having two parks in one.  You get rides, games, food and roller coasters along with an amazing water park that is SO MUCH FUN – especially on a hot day.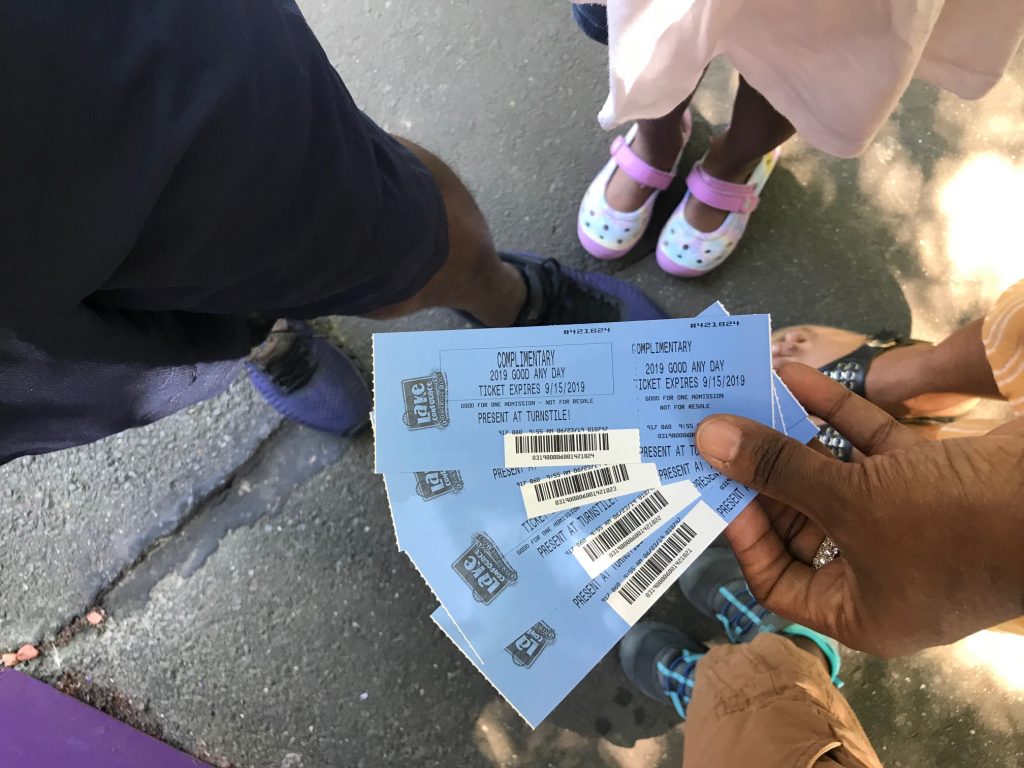 One of my favorite things about the park is how clean it is.  Plus, the lines are usually pretty quick and the staff is has always been very pleasant and helpful each time we've visited.  Our most recent family visit was a few weeks ago and as usual, Lake Compounce didn't disappoint.  It's definitely our family's favorite go-to amusement park in the state of Connecticut.
We like to get to the park as soon as it opens to try and avoid the mad rush.  As soon as you arrive all guests must go through a security checkpoint and bag check for safety reasons.  The lines typically move along pretty quickly although depending on the size of the crowd and time of day, the wait could be about 10 minutes or slightly longer.  Keep this in mind if you're visiting with smaller children as they may get a little antsy.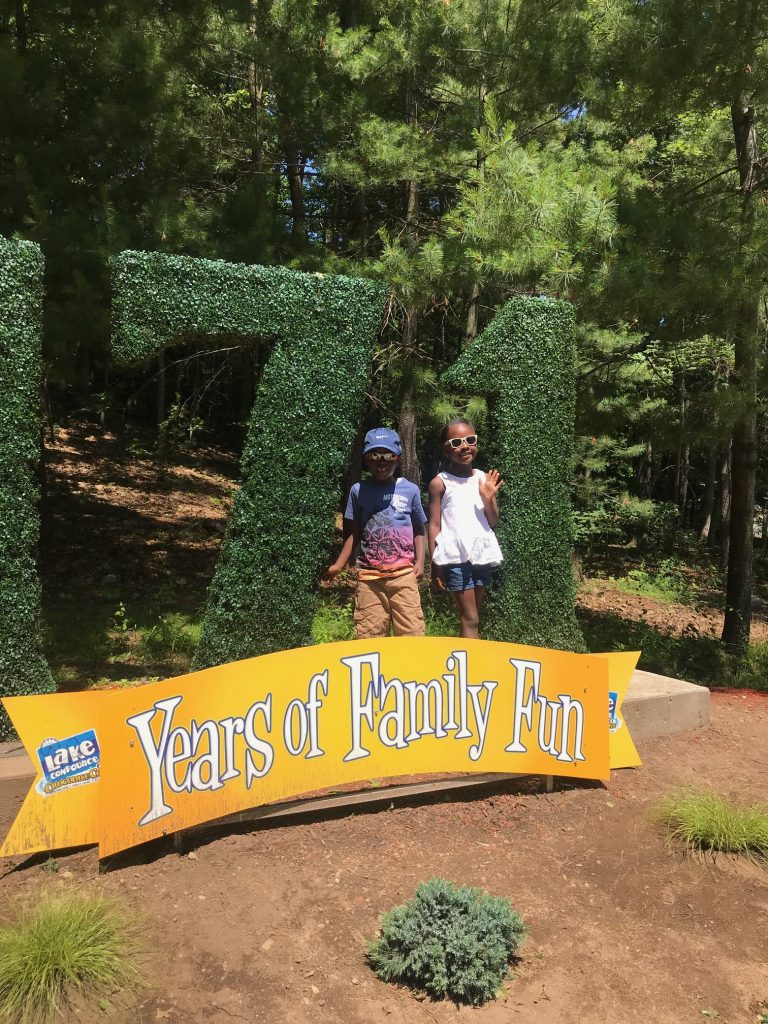 Once you get past security and the ticket lines, it's time for the fun to begin!  We like to reserve island loungers on the Lake Compounce website prior to our visit.  You get 2 lounge chairs, a shaded straw umbrella, entrance to the exclusive island lounge chair area, and accommodations for up to 4 people. The island loungers are conveniently located right next to Bayou Bay which is one of our favorite attractions at the park.  The lounge chairs sit on a sandy area across from the lake making it feel like you're spending the day at the beach.  Oh and the best part?  You can leave your belongings in the private island lounge chair area.  It's always monitored by a Lake Compounce employee giving us peace of mind our stuff will be safe.  If you have a larger group of people you can rent a cabana.  The park currently has 5 Luxury Cabanas located lakeside by Riptide Racers, 6 Private Cabanas located by the entrance of Mammoth Falls, 2 located on the lake, and 5 located next to Bayou Bay.
Our family likes to explore the water park attractions first, eat lunch and then head to the amusement park rides afterwards before heading back to the island loungers to pick up our belongings.  So far this year we had a chance to experience: The Dino Expedition, Croc-o-Nile, Boulder Dash, Zoomerang, Riptide Racer, The Wave Swinger and Down Time.  We also tried our hand at some the games which is always a blast.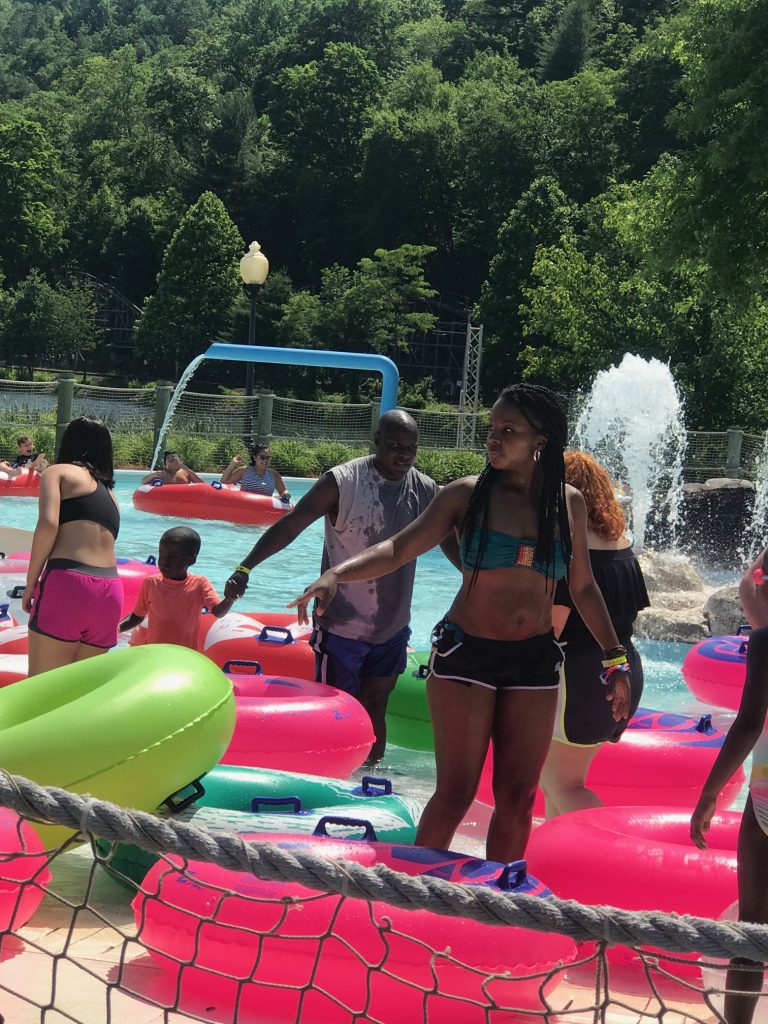 Lake Compounce has always catered to families with young children like ours, while offering high value thrills for the older kids and adults too.  Our kids love the variety of rides and games in the kiddie park including the Dino Expedition.  There are also plenty of seating/resting options for watchful parents and grown-ups who like to watch children ride and take photos.  The park is interesting enough and accessible enough for our family so naturally always purchase season passes for the amusement park and parking lot.  They pay for themselves on the second visit.  Season pass holders also get other perks throughout the year too like buddy passes and food/retail discounts.
From the outside, Lake Compounce appears hidden and small, but trust me, you can spend all day inside and not get to everything.  Since they are constantly adding new attractions and features to the park, we still haven't done everything there yet.
Prior to our visit we read a few amusement park themed books like: Roller Coaster by Marla Frazee.
A few other things to keep in mind:
Bring all of our summertime essentials if you plan to spend the day there: suntan lotion, bathing suits, extra clothes to change into, towels and strollers if traveling with smaller kids
Be prepared to walk – You'll do a lot of walking from the moment you arrive at the park.  If you have a fitness tracker it's a great way to rack up your step count for the day!
Admission for kids ages 3 and under is FREE
They have phone charging stations, family restrooms AND a nursing station for nursing mothers (Woohoo!)
Locker rentals are also available for securing your belongings
Shirt and shoes are required everywhere except Crocodile Cove water park.  Bathing suits are required for the water park area.
Outside food or drink is not allowed in the park (with exception of baby items, food allergies or other special dietary needs)
I cannot recommend this place more!  Visit at least once to experience all the park has to offer for a fun family day adventure.
Ready to head to the park?  Be sure to take advantage of my ticket discount by clicking here!