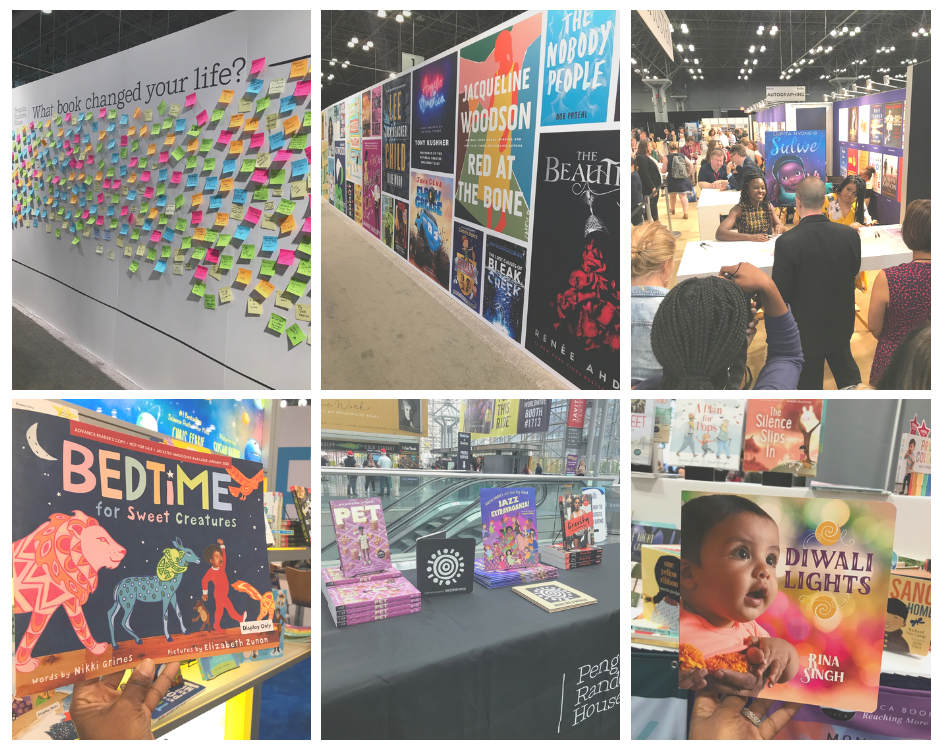 Attending BookExpo America is like going to a huge book fair for adults.  BookExpo America (commonly referred to within the book publishing industry as BEA) is the largest annual book trade fair in the United States. BEA is almost always held in New York City at the Jacob Javits Center over four days in late May and/or early June.
At BEA, major publishing houses congregate to showcase new titles, introduce emerging authors and meet with other publishing professionals and colleagues.  The event is open to the general public, but several authors, librarians, and buyers for book retailers also attend the event.
Of course my favorite thing about attending BEA each year is the freebies: ARCs, finished books, tote bags, and plenty of literary swag. I also love their high quality panels where they talk about industry trends, technology innovations and trends, social media and more. I can't stress enough the value of the panels. You can learn so much about the publishing industry.  Attend one of the keynote speeches too if you can, but line up early as seats fill up quickly.  BEA also has breakfast, tea, and lunch events (require a separate ticket) where you can listen to major authors.
Oh, and let's not forget about the exciting author book signings!   Signings take place all over BEA from the publisher booths, to the main floor to the autograph area in the back.  For some of the signings you'll need a ticket, but most are run on a first come, first serve basis.  Beware: For some authors you may be standing in line for a long time.  However, once the lines start going they usually move along pretty quickly.  Pro tip: If there's a book you're DYING to get and have signed, line up early.  You can refer to the schedule BEA provides to each attendee in the registration line.  Pro tip: You can also download the free BookExpo mobile app which I found to be very handy to use this year.  The mobile app is also an excellent environment-friendly tool to use instead of wasting paper.
If you're planning to attend BEA don't forget to bring a rolling suitcase to help you carry all of the "free" books you'll get while at the event.  (I put the word free in quotation marks because while you don't have to pay for many of the books you receive, there are costs associated with attending the event: travel, time, food, hotel, parking, etc.)  So yes, the books are FREE (can you say book heaven?), but not really free if that makes sense.  Pro tip: If you bring a rolling suitcase be prepared to pay for bag check as you cannot bring it on the main floor with you for security reasons.
Are you excited yet?
Some of the authors/illustrators I met this year include:
I also had the opportunity to do a LIVE book cover reveal with Alexis Marie Chute to unveil her book Below the Moon.  Alexis and I had such a fun time together interacting with her audience on Facebook and Instagram.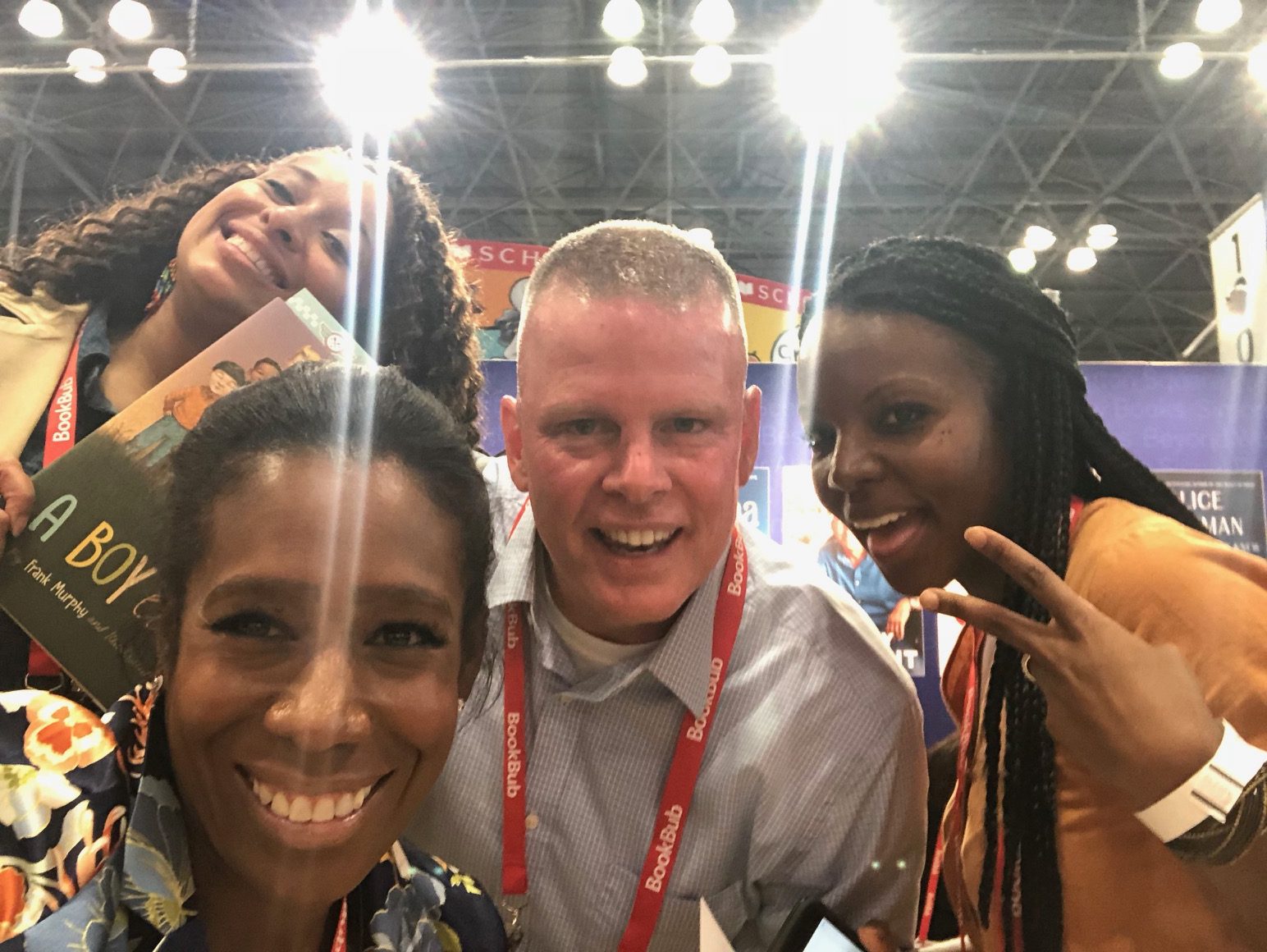 As always, BookExpo America delivered another amazing experience and I'm looking forward to attending again next year.
Mark Your Calendars for the 2020 Book Expo: May 27 – May 29, 2020 at the Jacob Javits Center in New York City.  Book Con will take place May 30 & 31, 2019.
If you enjoyed this post you may like:
Highlights from My 2018 BEA Adventure
My First Time BEA Adventure– includes additional helpful tips to keep in mind if you've never attended before.
Your turn: Have you ever attended BEA (or Book Con) before?  What was your experience like?  Feel free to share in the comments.