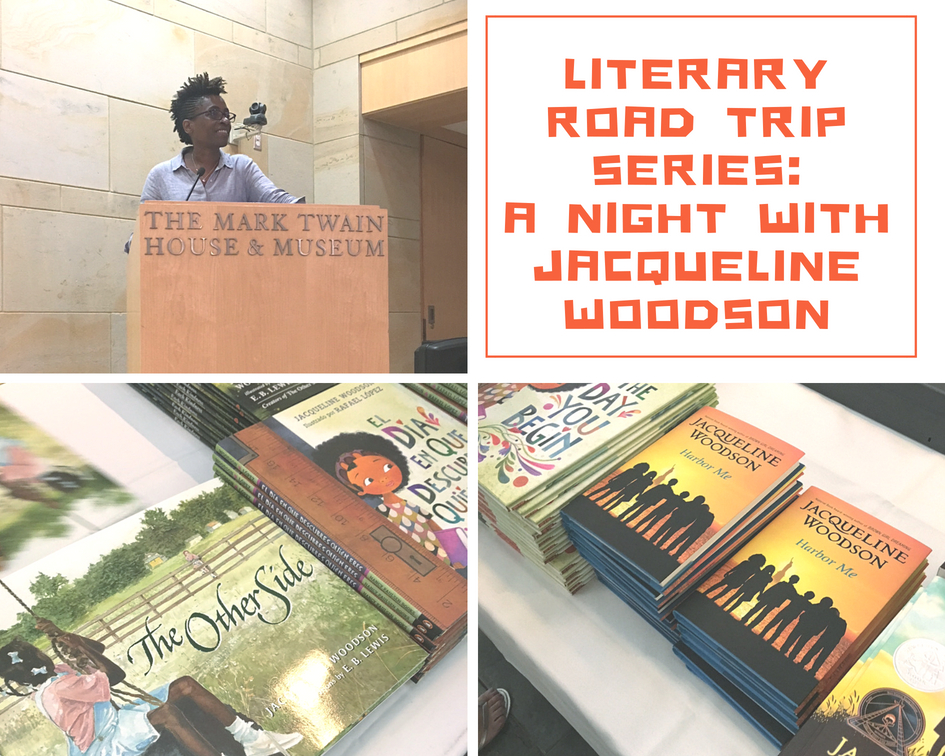 I recently had the honor of listening to Jacqueline Woodson, the 2018-2019 National Ambassador for Young People's Literature speak at the Mark Twain House in Hartford, CT.  The event was sponsored by RJ Julia Booksellers and The Mark Twain House and was the first stop on Woodson's current book tour to promote her latest books.
Woodson received the 2018 Astrid Lindgren Memorial Award and 2018 Children's Literature Legacy Award. She is the 2014 National Book Award Winner for her New York Times bestselling memoir Brown Girl Dreaming, which was also a recipient of the Coretta Scott King Award, a Newbery Honor, the NAACP Image Award and a Sibert Honor.  Woodson's new picture book, created along with two-time Pura Belpré Illustrator Award winner Rafael López, is The Day You Begin, a poignant, yet heartening book about finding courage to connect, even when you feel scared and alone.  Her new chapter book is entitled Harbor Me which celebrates the healing that can occur when a group of students share their stories.
The night started off with Woodson reading passages from her popular middle grade book Brown Girl Dreaming.  As she read, she told us different things that were going on during her life that inspired her to write the passage.  She also talked about parts of her childhood and how she migrated from the South before eventually ending up in New York City.
Next, she read aloud the book The Day You Begin followed by reading a few pages from Harbor Me.  You could hear a pin drop as she read in a "sing songy" type of tone which was completely captivating.  After she finished reading, audience members had the opportunity to ask questions before heading out to get our books personalized and signed.
A few things I loved most about the event:
Jacqueline was everything I thought she'd be and more!  I loved her added bits of humor and the amount of thought/detail she put into answering each question from the audience.
She challenged educators and parents in the room to have classrooms/home libraries that reflect "windows", "mirrors" and "sliding doors" in order for all children to be able to see themselves, understand others and slide into different experiences.
Learning more about the inspiration behind writing her books.  Fun fact: The picture book The Other Side was intended to be a story about a present day experience in Jacqueline's life, not an experience from the past.  It was the illustrator who set the book in the past (1950's), not her.  Since authors and illustrators aren't allowed to have any contact with each other during the book writing process, she had no idea what the illustrations would look like until they were completed.
Overall, it was an amazing event and I'm so thrilled to have had the opportunity to meet her in person, shake her hand and receive a signed copy of her book.  Thanks to RJ Julia Bookstore and The Mark Twain House for putting on such a fantastic event.  Now I need to take my kids on a literary road trip to visit the Mark Twain House so we can explore the entire museum.  It looks like an incredible place!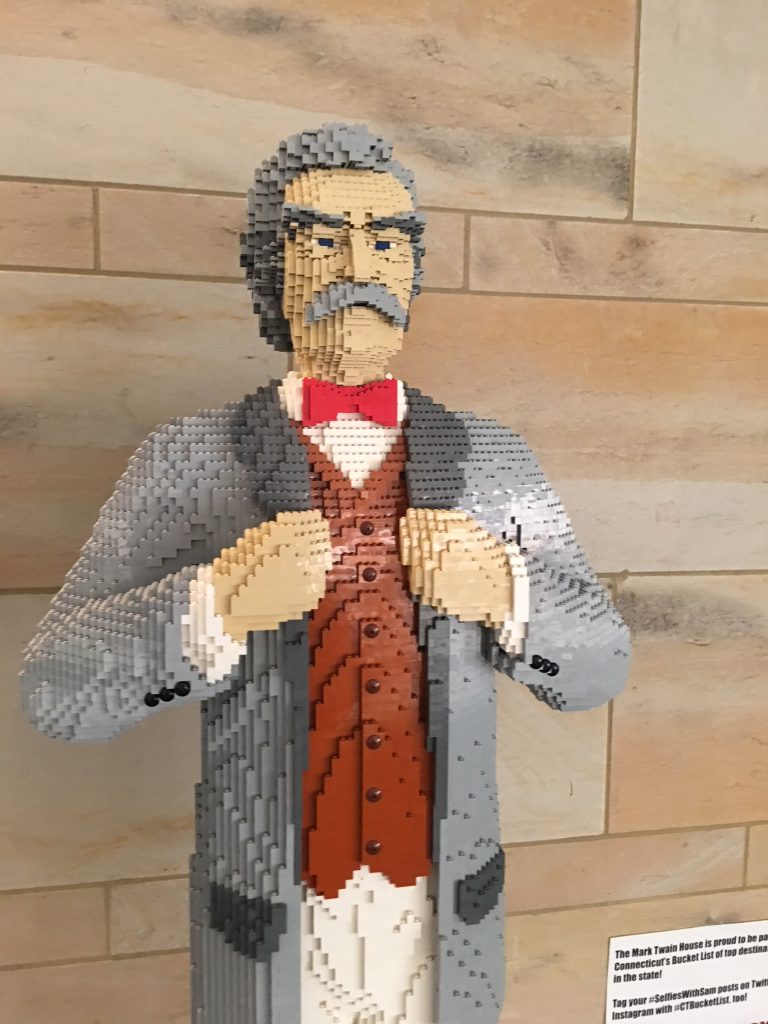 This amazing Mark Twain Lego statue greets you at the door as soon as you walk in the Mark Twain House Museum.
Your turn: Are you planning to attend one of Jacqueline Woodson's upcoming book tour events?  Which one of her books is your favorite?  Feel free to share in the comments.