Little Leaders: Bold Women in Black History by Vashti Harrison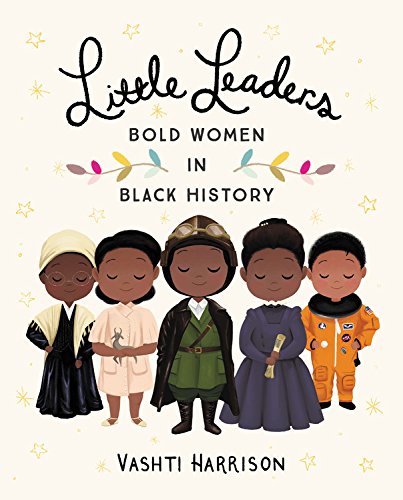 Publisher: Little, Brown Books for Young Readers
Format: Hardcover
Pages: 96
Age Range: 8 – 12 and up
Grade Level: 3 – 7 and up
Synopsis
Featuring forty trailblazing black women in American history, Little Leaders educates and inspires as it relates true stories of breaking boundaries and achieving beyond expectations. Illuminating text paired with irresistible illustrations bring to life both iconic and lesser-known female figures of Black history such as abolitionist Sojourner Truth, pilot Bessie Coleman, chemist Alice Ball, politician Shirley Chisholm, mathematician Katherine Johnson, poet Maya Angelou, and filmmaker Julie Dash.
Among these biographies, readers will find heroes, role models, and everyday women who did extraordinary things – bold women whose actions and beliefs contributed to making the world better for generations of girls and women to come. Whether they were putting pen to paper, soaring through the air or speaking up for the rights of others, the women profiled in these pages were all taking a stand against a world that didn't always accept them.
Reflection
This book was by far one of my most anticipated picture book releases of 2017 and it does not disappoint! It is truly black girl magic at its finest and so necessary for every school and home library.  Apart from the captivating and gorgeous illustrations, the thing I love the most about this book is the amount of lesser-known Black women featured throughout like chemist Alice Ball and educator/sculptor Augusta Savage.  It shows us their paths were just as difficult and their fights were just as courageous as some of the more well-known women.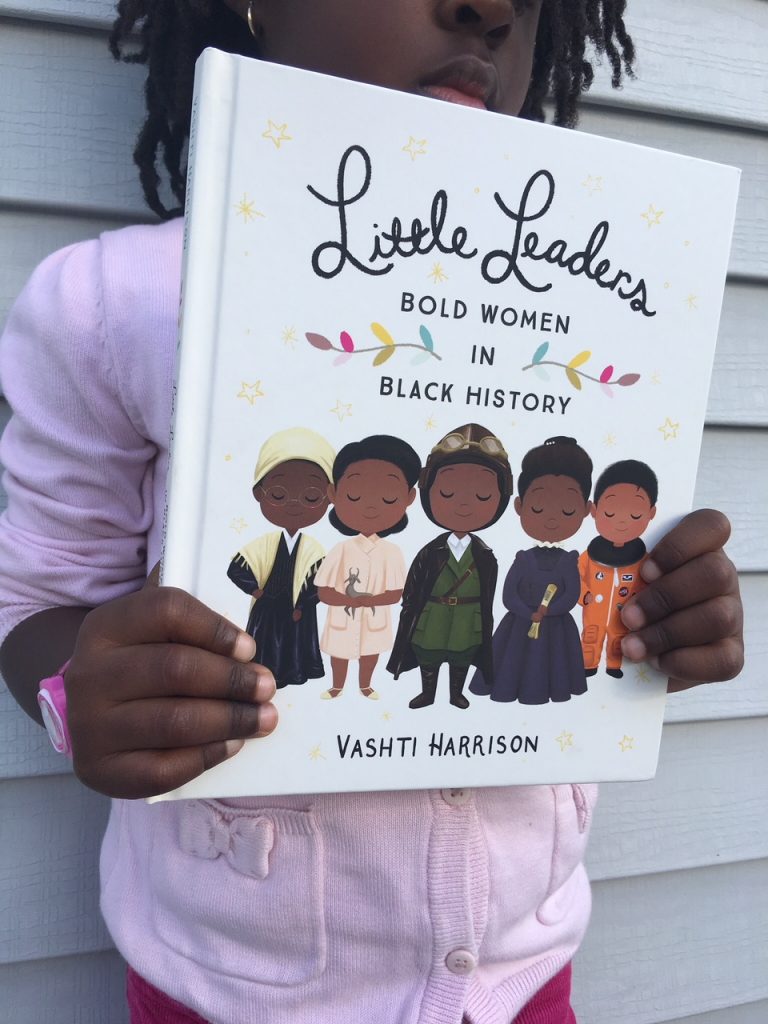 I don't know about you, but I'm tired of hearing about the same old influential people every year leading up to Black History Month.  Don't get me wrong, it's great to be reminded of their courage and strength, but teach me about someone I don't already know.  We're constantly reminded of the Dr. Martin Luther King Jr., Harriet Tubman, Sojourner Truth and Rosa Parks just to name a few.
Little Leaders: Bold Women in Black History shines a light upon many Black women that often go unrecognized and highlights many familiar women too like Ida B. Wells, Nina Simone and Oprah Winfrey.  It features 40 inspirational African-American women who helped shape our history.  Alongside the most adorable images you ever did see are short 3-5 paragraph biographies about each woman.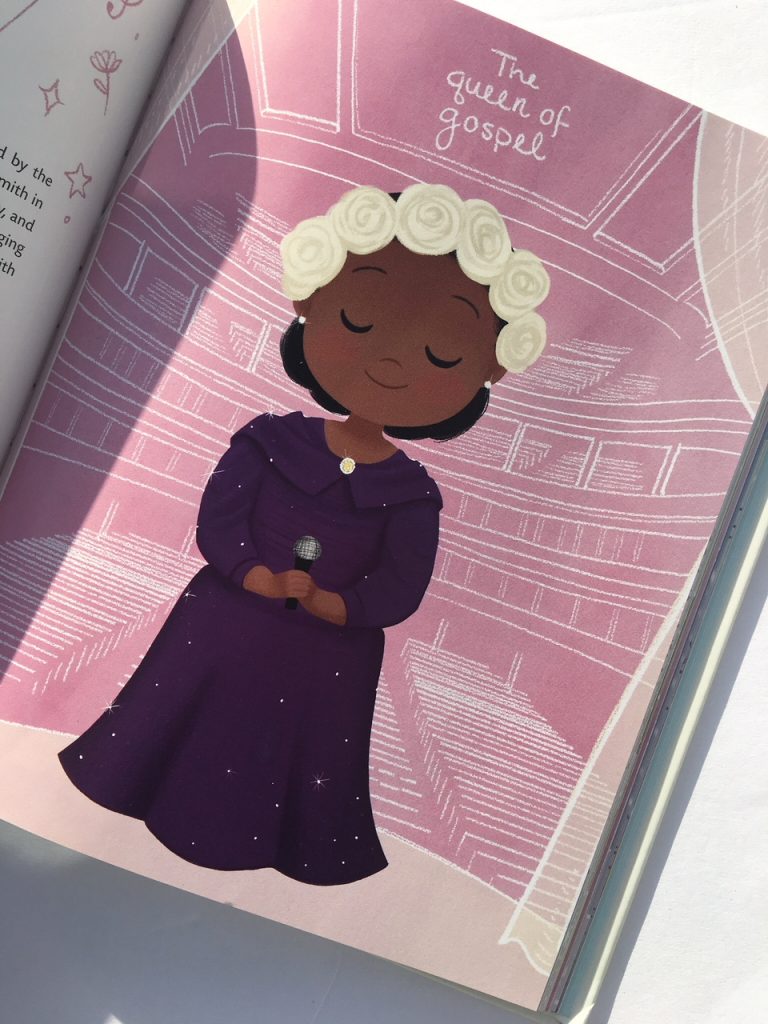 Little readers and adults alike will enjoy learning about heroes, role models and everyday women who played a pivotal role in our history.  There are women from the past to present day featured.  In the back of the book you will find a list of a few additional little leaders the author wanted to include.  As you can imagine, it was a tough task to narrow it down to choose forty bold women.  There is also a list of recommended websites, books, films and recordings for those who are inspired to do their own research after experiencing this book from beginning to end.  It's a visual delight!
As the author states in the book's introduction, this book is NOT only for Black girls or Black people – it's for everyone!  I think anyone reading this book will be just as inspired as I was to see all of the contributions Black Americans have been making to the world from the start.  In many cases, what they accomplished they managed to do against all odds, in spite of overwhelming obstacles. Little Leaders shows us phenomenal women who are an inspiration to everyone who finds him or herself in circumstances that seem impossible to overcome.  A winner!
Fun Fact – The author chose to draw each character with their eyes closed and a subtle smile on purpose.  It's a serene shout out to mid-century artists and illustrators she loves like Mary Blair and Roger Hargreaves.  She wanted to see Black girls treated with the same sweetness as the classic illustrators she admires.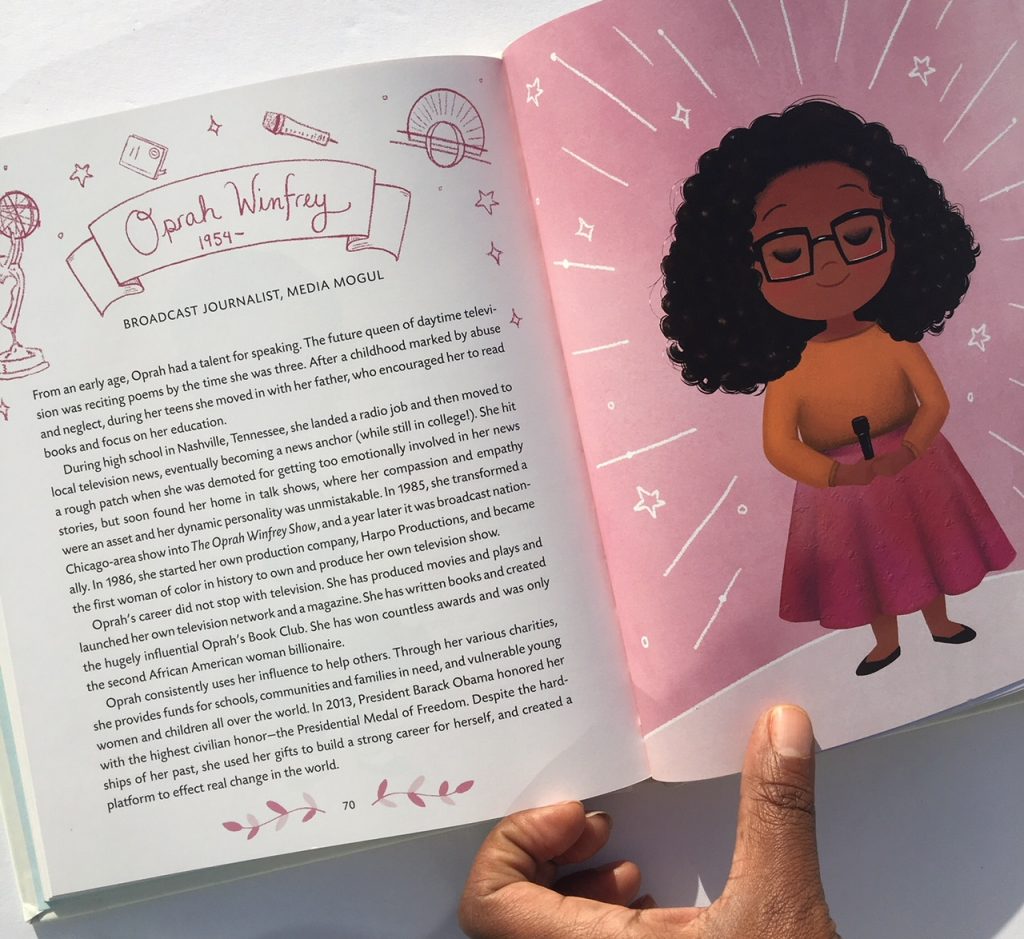 Your turn: Who are some influential women you admire for their contributions to history?  Feel free to share in the comments.