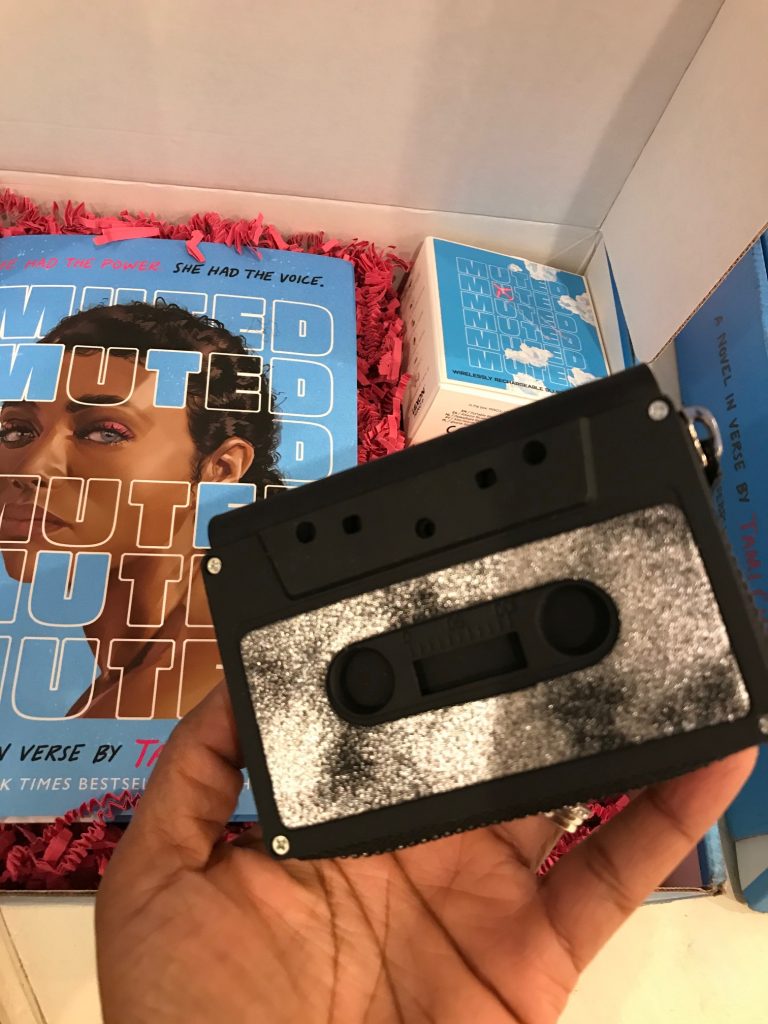 Meet seventeen year-old Denver and her friends Dali and Shak. They are three high school friends who dream of escaping from their white hometown and becoming famous singers. The girls end up meeting one of the hottest R&B stars, Sean "Mercury" Ellis who takes them under his wing.

Muted is a young adult novel written completely in verse, and this is where this story excels. The format of the verse does an excellent job portraying Denver's story. It has a diverse cast and an LBGTQ+ main character who is in love with her best friend. The ending of this book left me in complete shock…WOW! Check out the synopsis below from the publisher.
Synopsis
For seventeen-year-old Denver, music is everything. Writing, performing, and her ultimate goal: escaping her very small, very white hometown.
So Denver is more than ready on the day she and her best friends Dali and Shak sing their way into the orbit of the biggest R&B star in the world, Sean "Mercury" Ellis. Merc gives them everything: parties, perks, wild nights — plus hours and hours in the recording studio. Even the painful sacrifices and the lies the girls have to tell are all worth it.
Until they're not.
Denver begins to realize that she's trapped in Merc's world, struggling to hold on to her own voice. As the dream turns into a nightmare, she must make a choice: lose her big break, or get broken.
Inspired by true events, Muted is a fearless exploration of the dark side of the music industry, the business of exploitation, how a girl's dreams can be used against her — and what it takes to fight back.

About the Author
Tami Charles is a former teacher and full-time author of picture books, middle grade and young adult novels, and nonfiction. As a teacher, she made it her mission to introduce her students to all types of literature, but especially diverse books. While it was refreshing to see a better selection than what she was accustomed to as a child, Tami felt there weren't nearly as many diverse books as she'd hoped for. It was then that she decided to reignite her passion for writing. Tami is the author of the middle grade novels Like Vanessa, Definitely Daphne, and Becoming Beatriz, and the picture book Freedom Soup.
The Giveaway!
Enter to win a Muted prize pack that includes:
1 copy of Muted by Tami Charles
1 wireless rechargeable bluetooth speaker
1 retro tape cassette wallet